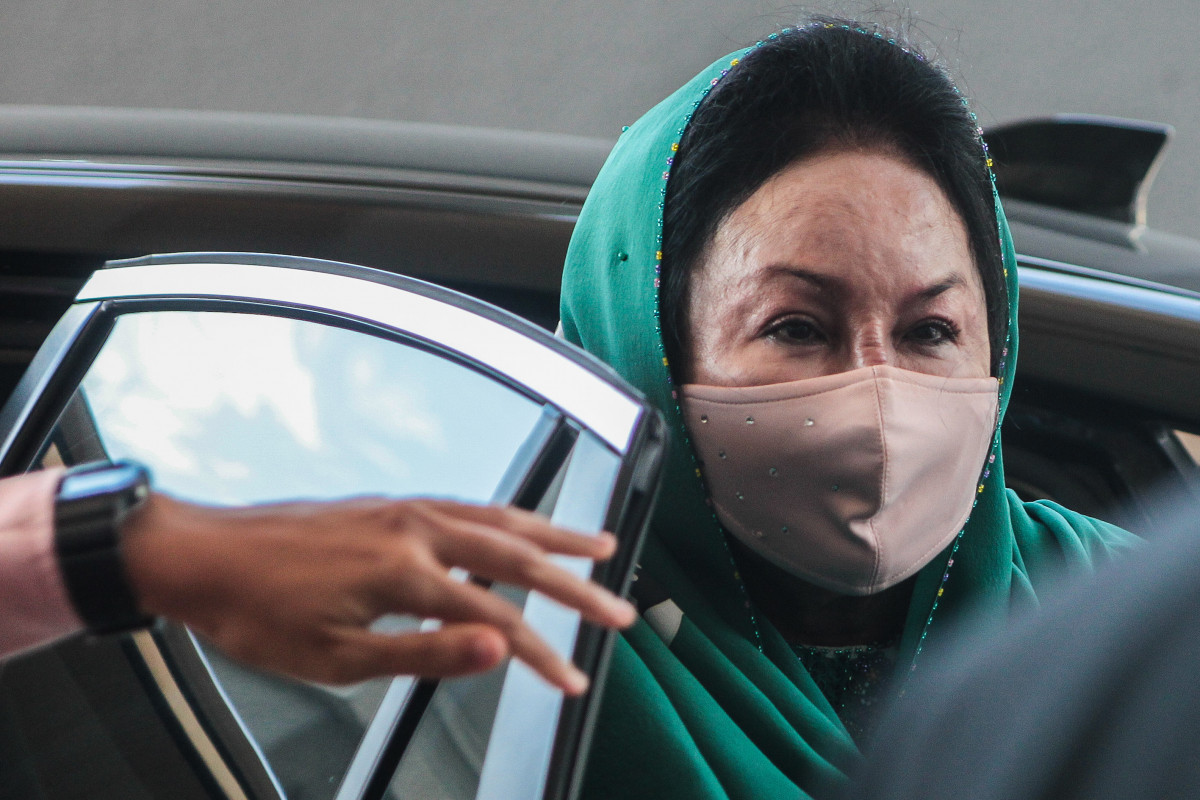 KUALA LUMPUR (Oct 6): Datin Seri Rosmah Mansor told the High Court on Wednesday that her former staff Datuk Rizal Mansor liked to use her name or name-drop for his own benefit, resulting in Jepak Holdings Sdn Bhd's former managing director Saidi Abang Samsudin and his former partner Rayyan Radzwill Abdullah to believe in Rizal.
Rosmah, 69, in her testimony of her defence in the graft trial, said Rayyan who was the 16th prosecution witness also agreed that Rizal liked name-dropping.
"My former staff liked to abuse or use my name for name-dropping purposes to ask for money, special treatment or facilities, whereas I had no such knowledge. Furthermore, I did not instruct him to do that as it was against the law.
"From the testimony of Saidi and Rayyan, I could say that Rizal liked to name-drop for his own interest, resulting in both of them to trust what he (Rizal) said. I never instructed Rizal to meet them at Lygos Cafe in the first meeting. It must have been on Rizal's own free will to meet them as both of them were also his friends and this was done without my directive.
"This was done behind my back on his own accord," the wife of former prime minister Datuk Seri Najib Razak said in answering to questions from counsel Datuk Akberdin Abdul Kader.
On Tuesday, the first day of Rosmah's defence, she pinned the blame on Rizal for the three graft charges against her with regard to soliciting a portion of the payment for the solar hybrid project for 369 rural schools in Sarawak to be paid to her and receiving a total of RM6.5 million.
Rosmah also said on Tuesday that Rizal received huge sums of money from Saidi and Rayyan, and was working with the prosecution in order for him to be discharged of the corrupt charges.
"In fact, I should be the crown witness testifying against Rizal," Rosmah said of her former aide, adding that Rizal also had disciplinary problems and would go missing at times.
Rosmah is charged with soliciting a RM187.5 million bribe out of the RM1.25 billion project that was awarded to Jepak's Saidi between January and April 2016 through Rizal.
She also faces two charges of receiving a total of RM6.5 million — RM1.5 million and RM5 million respectively — from Saidi between Dec 20, 2016 and Sept 7, 2017 at her official residence in Seri Perdana, Putrajaya and her private residence in Jalan Langgak Duta here.
On Tuesday, Akberdin in his opening statement for the defence said Rizal was willing to do this and implicate Rosmah in the crime, so that he would be freed.
"It was Rizal who was the 'dalang' (culprit) in this matter where he abused his position for his own benefit. She (Rosmah) denied accepting the money as alleged. It was Rizal who took the money.
"She has been made a scapegoat over this. This is a selective prosecution, mala fide prosecution in this case, whereas the actual culprit was Rizal," the lawyer added.
Rizal was given a discharge in January last year, and became the crown witness and was the prosecution's 21st witness in the trial.
He is now placed under witness protection by the Malaysian Anti-Corruption Commission (MACC).
Get the latest news @ www.EdgeProp.my
Subscribe to our Telegram channel for the latest stories and updates