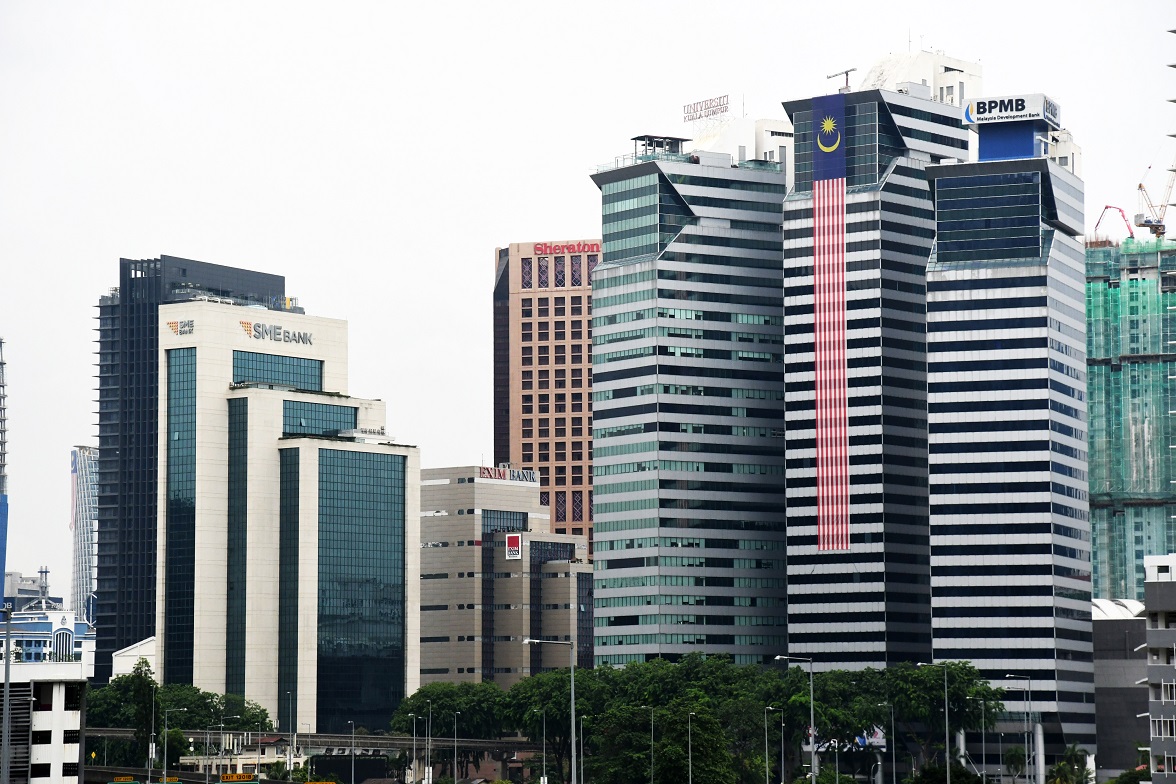 KUALA LUMPUR (Apr 27): Occupancy rates for purpose-built office and retail spaces are dropping even though the supply has increased in 2021, according to the National Property Information Centre (Napic) report for 2021.
For office and retail spaces, a five-year occupancy rate trend showed a marked decline, reported Malay Mail on Apr 25. The take-up rate in the former segment dropped to 78.3% in 2021 from 83.3% in 2017.
Meanwhile, vacancies in malls have more or less stagnated within the same five-year period, but the additions of new and often bigger complexes have dragged the occupancy rate down from 81.3% in 2017 to 76.3% last year.
Last year saw the addition of 70,000 sq m of purpose-built office space, bringing it to a total of 23.969 million sq m compared to 23.179 million sq m in 2020.
The total occupancy rate for 2021 stood at 18.762 million sq m compared to 18.59 million sq m in 2020. Despite the slight increase in take-up rates for these offices, the total occupancy rate dropped nearly 2% in 2021 to 78.3%.
As for the retail sector, the total space stood at 17.281 million sq m last year, up from 16,853 million sq m in 2020. More vendors were recoded filling up the spaces, with the total occupancy rate in 2021 increasing to 13.193 million sq m from 13.056 million sq m from the previous year.
However, like the purpose-built office sector, the increase could not offset the addition. The occupancy rate for retail spaces in 2021 fell more than 1% to 76.3% from 77.5% in 2020.
Latent bubble burst
The latest Napic data highlights the warnings about a real estate market bubble that could soon burst as developers add more supply to these spaces amid stagnant demand, said Malay Mail. The article also quoted investment analyst Pankaj C Kumar, who in his column with The Star, estimated that the oversupply could increase to 436,000 units valued at RM222 billion by 2030 if developers continued to add to the glut at the present 10% annual growth rate.
"Even as early 2018, market watchers were out with the red flags; but today, from the level we were four years ago, it is rather shocking that the market's overhang in terms of volume has doubled, while in terms of value, it is up by almost 120%," said Pankaj. He further added that overhang within the high-rise segment (which includes residential high-rise, commercial serviced apartments and Small-office Home-office units) stood at a new record high of 44,800 units worth some RM33.32 billion.
These three subsectors formed two thirds of the overall market overhang in terms of volume and nearly three quarters of the total value.
The total number of units under the three segments that remained unsold and under construction in 2021 was 111,804 units valued at RM60.6 billion -- bringing a total overhang for those under this category to 167,104 units worth some RM101.4 billion.
The total number of units that remained unsold and under construction rose 10.1% to 183,918 units in just a year, Napic data showed. Total overhang value from the segments jumped by a huge 8.1% to RM109.7 billion.
"It took just four years for the overhang to double in the market – with the value of those under construction at 150% of overhang," Pankaj noted.
"As developers and financiers pour more money into development-related activities and if we see a sustained increase in unsold properties, especially units that are completed but remain unsold, the key risk for developers is rising inventories," he warned, adding that if the developers are not financially strong enough, they will have to resort to more external funding.