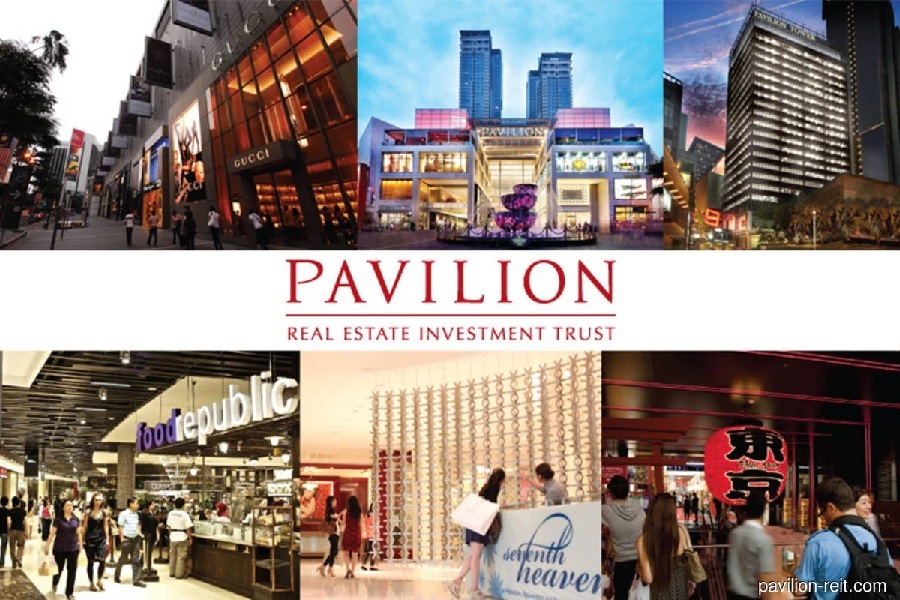 KUALA LUMPUR (July 29): Pavilion Real Estate Investment Trust (REIT) net property income (NPI) for the second quarter ended June 30, 2022 (2QFY22) jumped 74.5% to RM83.11 million, up from RM47.62 million a year ago, as revenue was higher while operating expenses declined after economic reopen.
In a filing with Bursa Malaysia, the REIT said revenue for the quarter under review grew 13.4% to RM141.49 million, as compared with RM124.78 million in 2QFY21, due to increased rent and income from advertising after all economic sectors and businesses were allowed to be reopened.
Pavilion said operating expenses were lower due to absence of higher rent rebates given to tenants.
The REIT declared an interim income distribution of 4.08 sen per unit.
NPI for the cumulative six-month period this year (1HFY22) rose 66% to RM177.1 million from RM106.46 million in the previous corresponding period, while revenue grew 12% to RM280.27 million from RM251.0 million in 1HFY21.
Going forward, Pavilion said it is optimistic that the retail sector recovery will be sustainable.
"Shopping traffic has returned to pre-Covid levels. However, inflation and rising interest rates will affect the discretionary spendings and purchasing power of consumers. Engagements had been held with tourism agencies to boost tourism programmes, with more activities and events being planned for the year," it said.
The REIT said it will continue to increase its properties occupancy through proactive lease management and control its operating cost.
Pavilion closed one sen or 0.8% higher at RM1.33 per unit on Thursday (July 28), giving it a market capitalisation of RM4.06 billion.