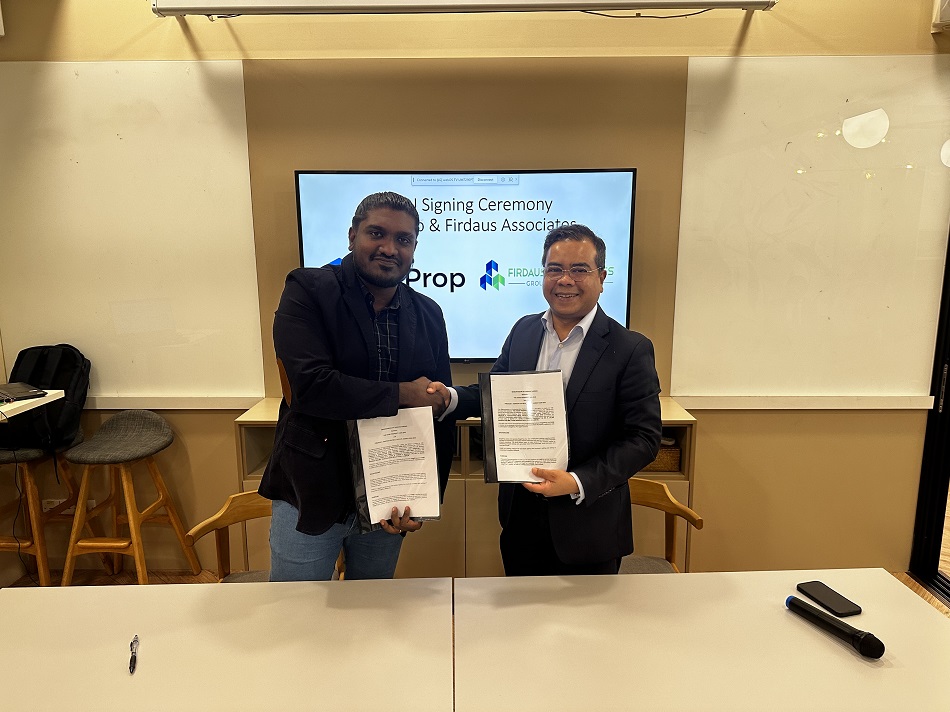 Firma ini telah berkembang secara organik mengikut keperluan perkhidmatan selama 25 tahun yang lalu dan matang dengan kemunculan aplikasi teknologi.
Ia berusaha untuk menyampaikan penyelesaian maklumat harta yang unggul.
Kerjasama dengan EdgeProp untuk mempunyai pertukaran data yang lebih dinamik.
Walaupun ramai akan berasa bimbang untuk memulakan perniagaan semasa kemelesetan ekonomi, pengasas Firdaus & Associates Group of Companies, Datuk Firdaus Musa, memutuskan untuk memulakan syarikat hartanahnya pada masa itu juga.
Ditubuhkan pada tahun 1998, semasa salah satu kemelesetan ekonomi terburuk dalam negara, syarikatnya bermula dengan modal hanya RM1,000.
"Saya telah memutuskan bahawa itu adalah masa terbaik untuk membuka firma saya, kerana pada saat keadaan mula bertambah baik, saya akan muncul siap sedia memberikan perkhidmatan saya," kata Firdaus.
Pemegang ijazah Pengurusan Harta Tanah Bandar dari Universiti Kingston, London, United Kingdom, Firdaus pada awalnya memulakan perniagaannya sebagai pemilik tunggal, dengan beliau seorang menjalankan urusan agensi hartanah.
Firma tersebut secara beransur-ansur memulakan kerja-kerja penilaian asas untuk individu persendirian hingga menyediakan kerja untuk institusi kewangan, berkembang menjadi agensi hartanah di pasaran sekunder dan pemasaran projek untuk pembangunan baru, dan seterusnya pengurusan harta tanah bagi strata kediaman dan bangunan komersial.
"Setahun kemudian, saya mula mengambil pekerja profesional, pada mulanya hanya satu, kemudian empat, lalu 10, 30, 50 – mengasaskan sebuah syarikat sendirian berhad, mengambil pengarah dan kemudian membuka cawangan.
"Pada tahun ini, sempena ulang tahun perak kami, kami mempunyai 10 cawangan yang beroperasi di seluruh Lembah Klang, Pulau Pinang, Ipoh, Seremban, Kuantan dan Johor Bahru dengan kekuatan kakitangan seramai 300 profesional dalam penilaian harta tanah dan pengurusan harta tanah dan 500 orang lagi yang menjadi perunding hartanah," katanya.
Firdaus kini merupakan presiden Fiabci Malaysia Chapter; seorang Fellow of the Royal Institution of Surveyors Malaysia (RISM); Persatuan Penilai, Pengurus Harta, Ejen Harta dan Perunding Harta di Sektor Swasta, Malaysia (PEPS); dan Institut Profesional Pengurusan Harta dan Kemudahan Malaysia (MIPFM); dan ahli profesional Malaysian Institute of Estate Agents (MIEA).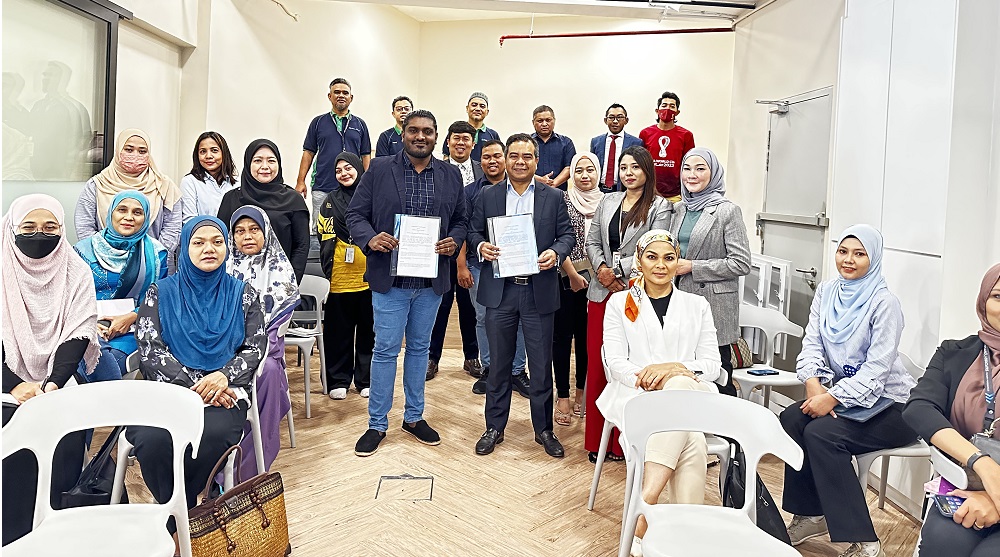 Perkhidmatan-perkhidmatan utama syarikat kini telah diagihkan ke jabatan-jabatan tertentu di bawah Firdaus & Associates Property Professionals Sdn Bhd yang diketuai oleh kakitangan kanan dan dikelola secara berasingan untuk menyediakan perkhidmatan yang tertumpu kepada pelanggan.
"Hari ini, kami adalah salah satu syarikat hartanah profesional tempatan Malaysia yang memiliki tiga entiti yang berasingan untuk menyediakan setiap jenis perkhidmatan profesional hartanah dalam penilaian hartanah, penyelidikan pasaran dan perundingan hartanah di bawah firma induk asal, Firdaus & Associates Property Professionals Sdn Bhd; agensi hartanah di bawah Firdaus & Associates Real Estate Agency Sdn Bhd (dikenali dengan nama FARE Agency) dan pengurusan hartanah di bawah Firdaus & Associates Property Management Services Sdn Bhd," jelasnya.
Pasaran utama syarikat ini terletak di seluruh Malaysia dengan lapan pejabat cawangan yang terutamanya terletak di Lembah Klang, Ipoh, Pulau Pinang, Seremban, Johor Bahru, Kuantan, Kota Kinabalu dan Kuching, sementara pejabat di London terutamanya berurusan dengan pelabur antarabangsa di Malaysia dan sebaliknya.
Kerjasama dengan EdgeProp
Untuk mendapatkan lebih banyak jalinan untuk perunding-perunding Firdaus & Associates, Firdaus memutuskan untuk bekerjasama dengan EdgeProp kerana ia berkaitan dengan laman web dan sistem dalaman syarikatnya.
"Perunding-perunding kami boleh memuat naik satu kali dan ia sudah tersedia di laman web kami, sistem kami, dan yang paling penting di portal EdgeProp. Pengemaskinian yang konsisten dalam sistem ini akan meningkatkan SEO [Optimisasi Enjin Carian] laman web kami serta mendedahkan semua REN (perunding hartanah) kami di dunia digital dan menjadikan kami lebih menonjol dalam talian," katanya.
Beliau menambah bahawa ia juga memberikan faedah tambahan kepada RENnya dan memudahkan pemantauan bagi kakitangan pentadbiran syarikat dalam menjejaki aktiviti pengiklanan RENnya.
Sejurus dengan itu, Firdaus berkata beliau menanti-nantikan pertukaran data yang lebih dinamik antara syarikatnya dan EdgeProp.
Rancangan masa depan
Firdaus & Associates merancang untuk menyelaraskan struktur korporatnya mengikut perkhidmatan yang disediakan dan mencari pelabur untuk mengambil bahagian ekuiti.
"Gangguan dan platform teknologi akan memberikan peluang baru dalam bidang perkhidmatan kami dengan memberdayakan modal insan kami dalam interaksi peribadi, perkhidmatan yang lebih baik, dan pendapatan yang lebih baik.
"Kami juga akan melancarkan pembukaan cawangan di seluruh Lembah Klang dan negeri-negeri lain dalam masa terdekat," kata Firdaus.
Artikel ini diterjemahkan dari bahasa Inggeris. Anda boleh melihat artikel asal di sini.