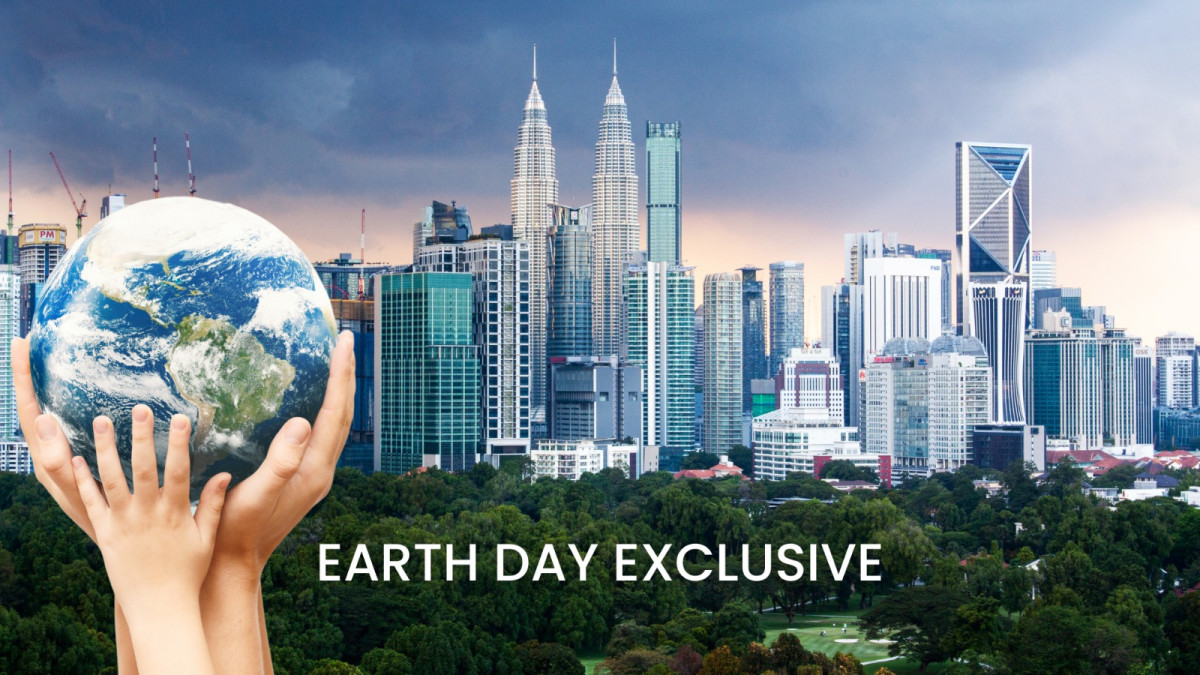 Malaysia has committed itself to making our country an exemplary model of the Sustainable Development Goals, so how close are we towards that goal?
KUALA LUMPUR (April 21): The signs are frightening – melting ice, dying coral reefs, and even the rising rate of mosquitoes (yes, global warming has made the earth more mosquito-friendly). Closer to home, there are the fiercer storms, unpredictable droughts, flooding, heat waves and the worsening air quality.
Yes, we should be concerned. Are we living sustainably? Will Earth still be liveable for our future generations? With Earth Day around the corner (April 22), let's pay attention to Mother Nature before she collapses under her overworked and underdeveloped resources.
And while the "environmental" is an important part of it, sustainability also stands on two other pillars – economic and social. Also known as planet, profits and people, they are all equally important in achieving sustainability – a state of equilibrium between needs of the current and the ability of the future generation.
To find out where our nation is on its journey towards achieving sustainability, EdgeProp.my talks with three policy makers and advisors – Country Planning Department (PLANMalaysia) under the Ministry of Local Government Development (KPKT), Malaysian Institute of Planners (MIP) and Think City Sdn Bhd under Khazanah Nasional Bhd.
Malaysia's commitment to sustainability
During the recent 10th Asia-Pacific Forum on Sustainable Development in Bangkok, KPKT Minister Nga Kor Ming declared that Malaysia is at its eighth year of Sustainable Development Goals (SDGs) implementation and is committed to stepping up efforts to achieve the 17 SDGs to make Malaysia a sustainable nation by 2030.
An agenda adopted by the United Nations (UN) in 2015, the SDGs is a universal call to action to end poverty, protect the planet and improve the lives and prospects of everyone, everywhere.
In his ministerial segment, Nga said Malaysia has embedded the SDGs in its 12th Malaysia Plan (12MP), with four key measures to develop sustainable cities – Promoting Effective Urban Planning and Governance; Fostering Sustainable Urban Economy; Prioritising Green and Resilient Urban Development; and Building Sustainable Urban Society.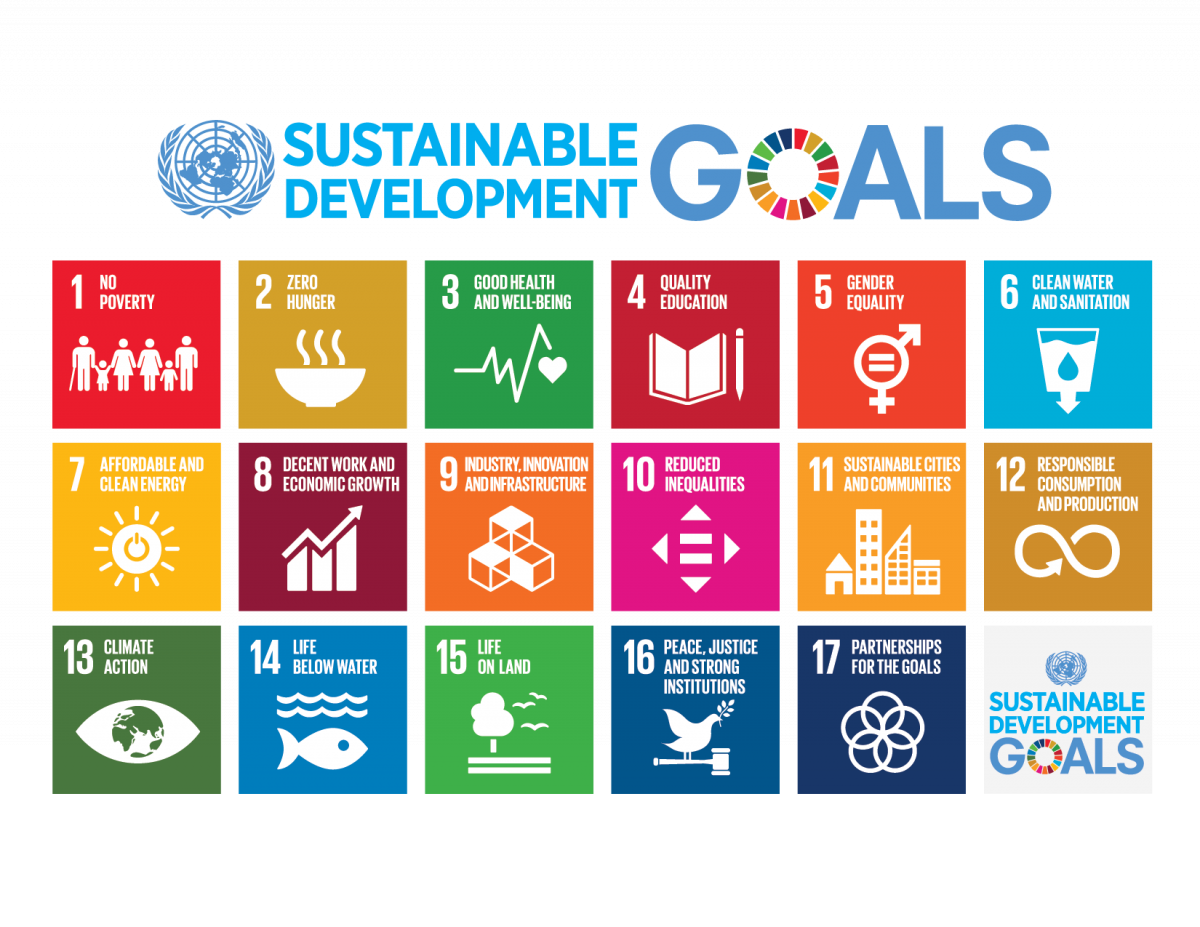 Nga said as Malaysia continues to battle the issue of poverty, it focuses not only on economic development but on uplifting the wellbeing and quality of life of the lower income.
Additionally, as part of Malaysia's effort to address climate change, a resource-efficient and climate-resilient development model has been adopted.
"Moving forward, Malaysia's national urban development priorities will continue to align, integrate, and localise the SDGs and implement the New Urban Agenda (NUA). This is critical in advancing the sustainable development agenda by identifying priority areas, key enablers, and critical accelerator points to transform our cities sustainably," he said.
Criteria for sustainable cities
KPKT, through PLANMalaysia, has developed a system known as the Malaysian Urban-Rural National Indicators Network for Sustainable Development (MURNInets) to measure, evaluate and monitor the sustainability of cities in this country.
PLANMalaysia director-general Dr Alias Rameli says MURNInets is based on 39 indicators focusing on six main dimensions – competitive economy, sustainable environmental quality, prosperous communities, optimal use of land and natural resources, efficient infrastructure and transportation, and effective urban governance.
"A sustainable city is one that is able to adapt to changes and overcome social, environmental and economic impacts in the long run," he surmises.
MIP president Datin Noraida Saludin says while there are several criteria for a sustainable city, urban planners always look at the bigger perspective and consider a broad range of factors.
"These sustainability factors include environmental, social, economic, transportation, resource – which includes the use of water and energy, governance and policy, and financial."
She says, apart from MURNInets and iDAM (Malaysia Liveability Index), also under PLANMalaysia, we have other criteria for sustainability depending on its components, such as Low Carbon City Framework (LCCF) by Malaysian Green Technology and Climate Change Corporation (MGTC) for carbon emission, which relates to the use of energy and transportation.
Meanwhile, Think City managing director Hamdan Abdul Majeed says there are different criteria identified by different sustainable frameworks and organisations, but SDGs are among the most well known globally.
How far has Malaysia come in our sustainability journey?
According to the Sustainable Development Report 2021, Malaysia ranked 65 out of 165 countries with an SDG Index at 70.9%.
"We succeeded in achieving one of the 17 goals, namely SDG1 (to end poverty in all its forms everywhere) and we are on track to achieve three other goals — affordable and clean energy (SDG7), decent work and economic growth (SDG8) and industry, innovation and infrastructure growth (SDG9)," Noraida highlights.
Malaysia achieved a moderate score in five goals — good health and wellbeing (SDG3), gender equality (SDG5), clean water and sanitation (SDG6), sustainable cities and communities (SDG11), and peace, justice and strong institutions (SDG16).
Meanwhile, four other goals saw a stagnated score — quality education (SDG4), climate action (SDG13), life below water (SDG14) and partnerships for the goals (SDG17).
In 2021, The MURNInets's Urban Sustainability Index showed that from the total 127 cities evaluated in Malaysia, about two thirds (68%) of the cities are sustainable while the rest (33%) are moderately sustainable.
"These sustainable cities scored higher in terms of economic growth, environmental quality, provision of public amenities, preservation of natural resource, infrastructure and utility services as well as governance," Alias says.
Several cities in Malaysia, such as Kuala Lumpur, Shah Alam, Subang Jaya, Petaling Jaya and Alor Gajah have now embarked on working towards localising the SDGs and reporting to the UN Habitat, he says, but adds that the goal to achieve a sustainable city standard is for all cities regardless of size.
He points out the Nomad Capitalist poll where Malaysia was ranked the highest for The Most Liveable Cities in Southeast Asia for 2022, and another research in 2022 by US-based language learning app Preply, where Kuala Lumpur was named the best city for expats.
"These findings support the efforts made by the Malaysia government in building a sustainable nation," he says.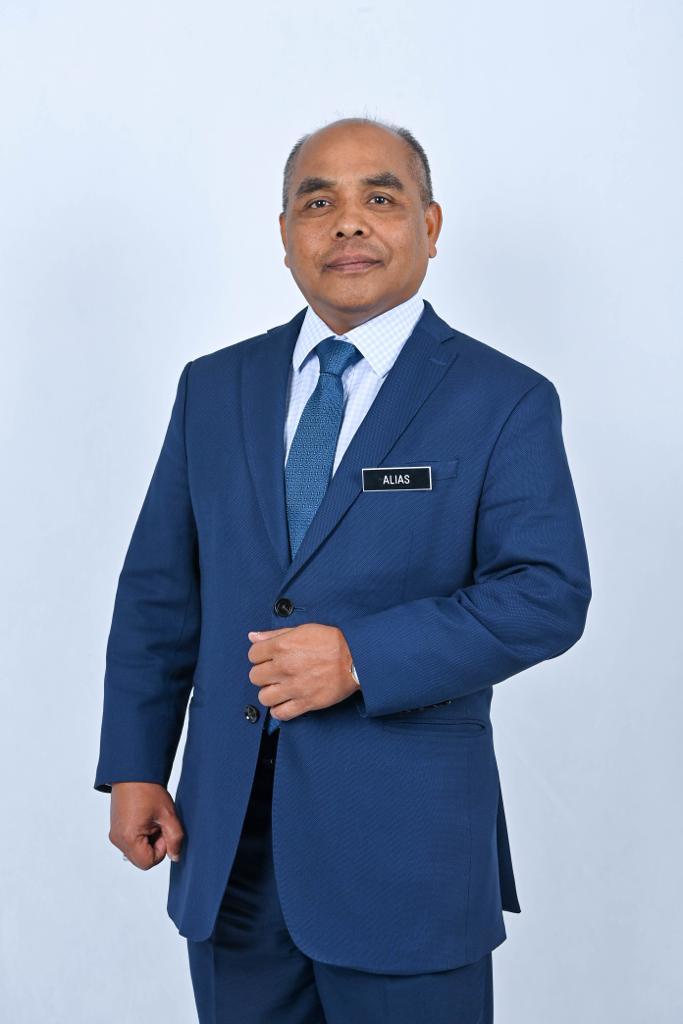 Nevertheless, Alias says, more needs to be done to make all cities sustainable, especially in the area of climate change, poverty eradication, digitalisation, innovation as well as health and wellbeing.
While some cities (as listed above) are more progressive in the efforts, Noraida acknowledges that Malaysia is still making progress in its efforts towards sustainable and world-class status.
What have been done to make our cities sustainable?
According to Noraida, roadmaps, action plans and initiatives are being implemented by our cities in delivering the SDGs and the NUA.
"The goal is to transform these cities into sustainable and liveable urban areas that provide high-quality living standards for their citizens while minimising environmental impact and ensuring our cities are resilient as well," she says.
She notes the Penang Bicycle Route Masterplan is an important step towards creating a sustainable and liveable city. Meanwhile, KL's commitment on carbon reduction, low carbon cities and climate change is demonstrated in the city's action plan known as KL Climate Action Plan 2050.
The Local Plan, a statutory development plan under the Town and Country Planning Act 1976 (Act 172), is an important tool that provides development directions for an area and acts as a guide for decision making and approval of planning permission.
She adds the goal for sustainable development and city now is a fundamental objective, which is embedded into all local plans for all cities in Malaysia.
How can the SDGs be applied locally?
Hamdan says Malaysian cities should think about how they can be sustainable, whether it is developing a specific framework or incorporating elements of sustainability into existing frameworks.
"Having a plan and identified metrics/KPIs/targets are important too. Oftentimes, at least in the short-term, there may be trade-offs between achieving environmental, social, economic sustainability for all segments of society," he points out.
"Cities should embark on their respective sustainable journeys that may differ based on their local context and situations (eg: available resources, geographical constraints, and socioeconomic challenges)."
While SDG11 on making cities and human settlements inclusive, safe, resilient and sustainable is the SDG that is most directly applicable, achieving the rest of the SDGs would depend on how well cities work towards them.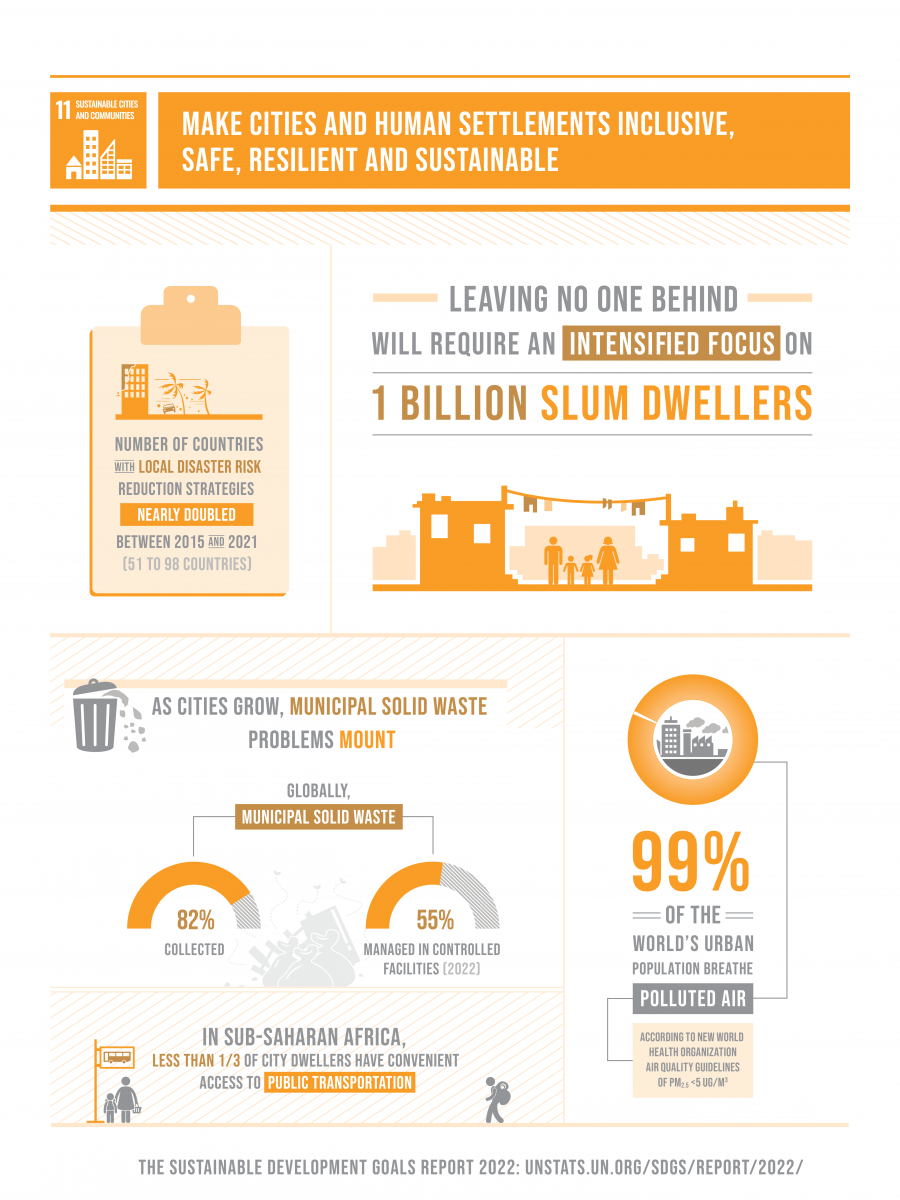 "Many cities including Malaysian cities have embarked on Voluntary Local Reviews that aim to localise the SDGs for their local contexts and unique situations.
"Cities decide which SDGs are important to them, how they should be measured at the city level, and what initiatives should be implemented to achieve those metrics," Hamdan says.
Challenges in achieving sustainability goals
While the criteria and targets to achieve the SDGs are clear, Malaysia is continuously challenged in achieving the goals, especially in terms of execution, awareness and governance.
"Often, there is the desire and intention to achieve sustainability but the challenge is in the execution. All stakeholders will need to play their part and every city has their unique challenges," Hamdan says.
He says common challenges faced by cities are lack of resources (funding and technical capacities), lack of awareness and knowledge, and lack of stakeholder alignment (ensuring that different parties have short- and long-term goals that are aligned and that trade-offs are managed and mitigated).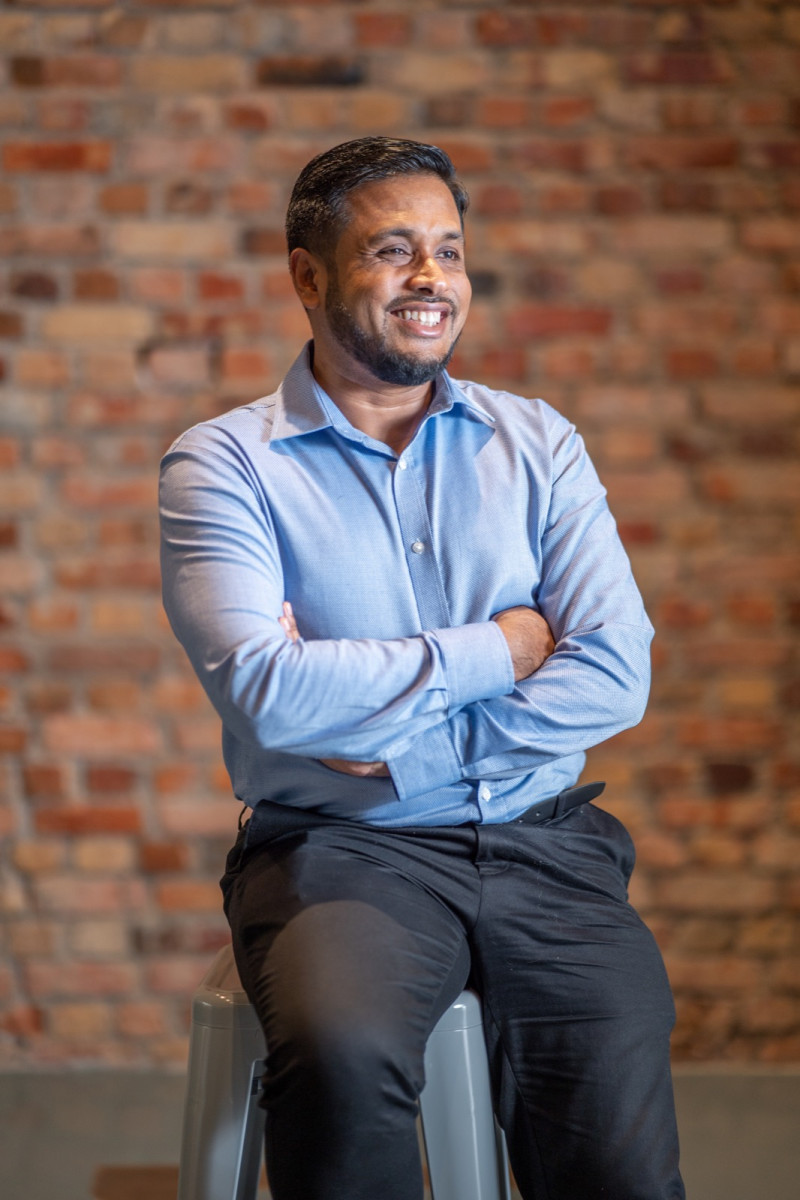 Noraida says among the several challenges, the main one would be demographic.
"Urbanisation in Malaysia is happening at a rapid pace with more people occupying the cities, and this puts pressure on our urban infrastructure, including housing, transportation, and public services, and can also exacerbate issues such as income inequality and social exclusion," she says.
Another challenge, she adds, would be climate change where we, unfortunately are a contributor to.
"Some impacts we are already experiencing, with the changing weather patterns, more frequent and intense storms, and heat waves. And these do affect our water and food security, and public health," she notes.
Noraida also points out contradictory policies, such as in the transportation sector.
"We cry about congestion in cities, but we still give out concessions to build more urban highways, instead of investing on improving public transport and its associated facilities, particularly the first mile and last mile facilities such as feeder buses, pedestrian and cycling network, and micro-mobility, which all help to complete the whole transportation and connectivity network," she stresses.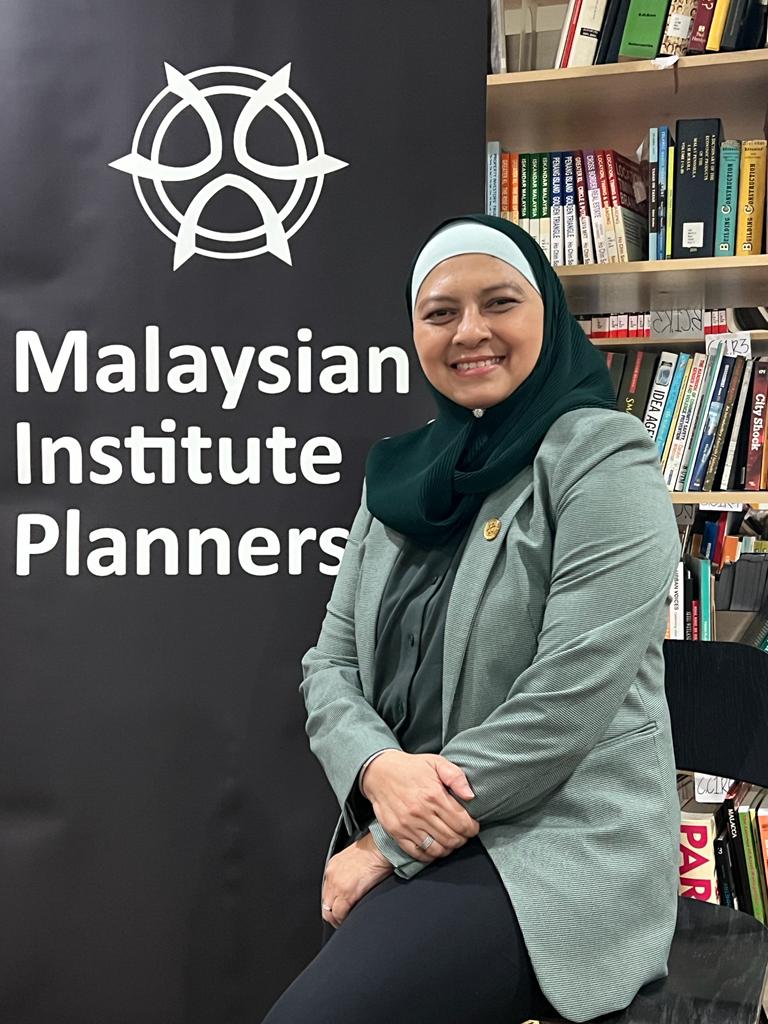 She adds that continued efforts and strong commitment from all stakeholders are essential in achieving a sustainable and liveable future for Malaysian cities.
Alias says one of the many challenges faced in making cities sustainable in Malaysia is the people's lukewarm attitude towards best practices of sustainability, which include saving water, reducing waste, reducing plastic use, recycling, walking and public transportation.
He says financial constraint is another challenge faced by the related government bodies and agencies that hinders quick actions to provide and improve the quality of infrastructure and amenities for the people.
What are the plans towards sustainability?
Alias says it is important that all involved parties – the government or the people on the street – to work together and make cities sustainable for generations to come.
"Every year, KPKT channels development funds to the local governments and cities to implement projects and programmes with the aim to improve people's living environment, quality of life and ultimately the cities' sustainability," he says.
Alias notes that PLANMalaysia has also undertaken joint efforts with the Ministry of Health to implement healthy city initiative with the local governments.
"This initiative, which goes under the Agenda Nasional Malaysia Sihat (ANMS) umbrella, aims to make cities and its people physically and mentally healthy and to instil and promote healthy lifestyle among the people."
Hamdan says while there should be a national framework that translates national-level strategies to the state, local, district, and neighbourhood levels, each city should have their respective plans and initiatives to address their local challenges.
"Initiatives should not just be top-down but all of us have a role to play through bottom-up initiatives from local communities, businesses, NGOs, and as individuals," he says.
Examples of such initiatives include:
Nature-based Climate Adaptation Programme for the Urban Area of Penang Island, where it takes on a comprehensive and collaborative approach, in which a diversified set of components addressing both the environmental and social dimensions of climate change in Penang's urban fabric will be implemented.
Penang Bay – The ultimate vision for Penang Bay is to transform the George Town and Butterworth waterfronts into an SDG-Compliant Zone powered by the green, digital and creative industries. The aim is to have Penang Bay listed as an SDG City Zone to unlock opportunities and scale up the initiative. It would be the first in Malaysia and an opportunity to transform the urbanisation process for Penang in a more sustainable manner.
Concurring, Noraida says that the planning always goes from the federal, to state, to local government level, with each of these tiers having their roles in the planning, developing, and maintaining a sustainable city.
She says in Malaysia, we have three tiers of plans under the Town and Country Planning Act 1976 (Act 172).
"At the national level, we have the National Physical Plan (NPP) and supported by the National Urbanisation Policy (NUP), where the agenda for sustainable city features strong and in fact is the backbone to all spatial and physical planning in Malaysia.
"The policies from these two main documents are then translated at state level in the State Structure Plan, another policy document guiding the development of each state in Peninsular Malaysia," she says.
From here, Noraida says, the policies are localised and trickled down to each city or district in their respective local plans.
She says one of the primary plans or initiatives for achieving the world-class sustainable city status is the development and implementation of a Sustainable Urbanisation Strategy, which focuses on promoting compact, connected, and coordinated urban development that is socially, economically, and environmentally sustainable.
A liveable city starts with a good maintenance culture
Maintaining a sustainable city requires ongoing commitment and investment in infrastructure, policies, and programmes that promote sustainable practices.
Noraida says this includes regular maintenance and upgrades to infrastructure and policies to keep up with changing technologies and practices.
"Ongoing community engagement and education are also essential in maintaining a culture of sustainability and ensuring the continued progress towards a sustainable and liveable city," she says.
Agreeing to this, Alias adds maintenance culture will also need to be prioritised for all build-work and public amenities so that they are well kept and bring no harm to the public.