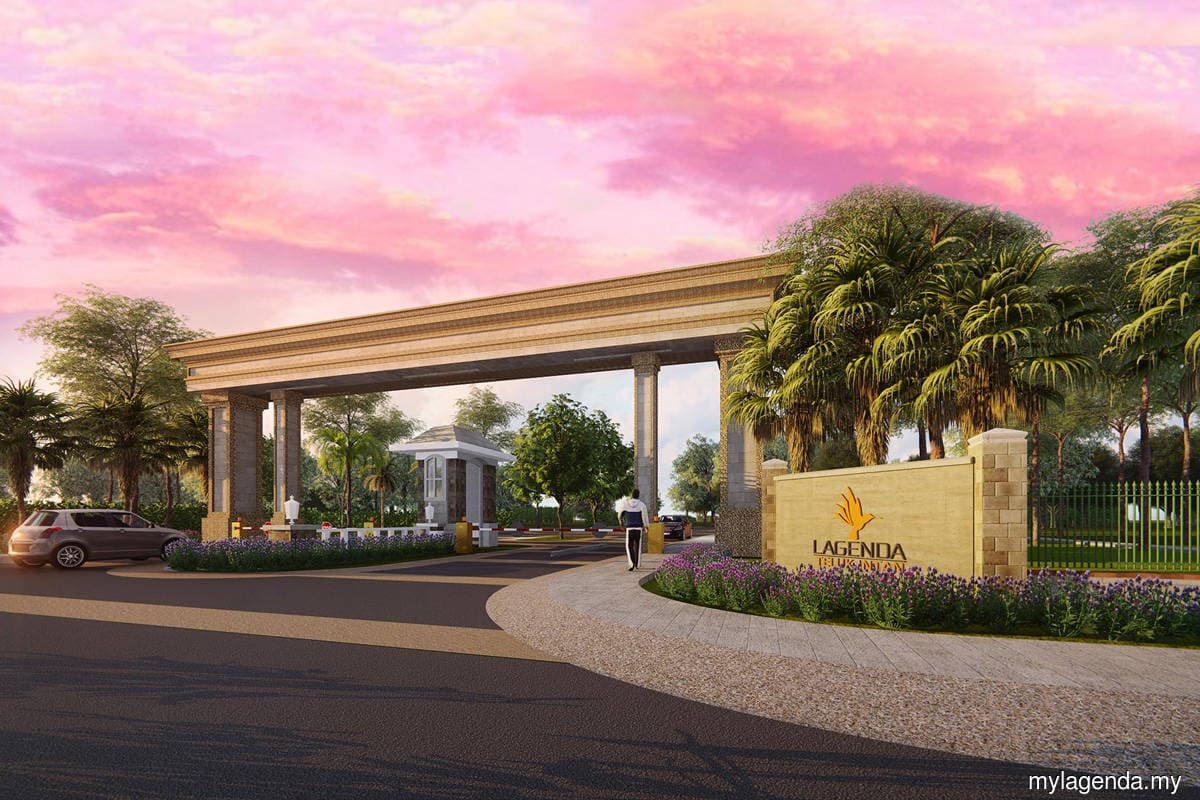 Apex said house price-to-income ratio worsened, indicating rising prices and declining incomes.
KUALA LUMPUR (Aug 22): Apex Securities Bhd has initiated coverage on Lagenda Properties Bhd, which specialises in developing affordable landed properties and integrated townships to the B40 and M40 income groups in Malaysia, at RM1.24 and fair value of RM1.52.
In a note on Tuesday (Aug 22), the research house said the demand for affordable housing remains neglected while unsold units in other segments remain high as they exceed affordability levels.
It said limited transportation access and low demand for high-rise properties contribute to oversupply, and that there is an insufficient supply of affordable housing despite strong demand, but a shift towards affordability is emerging.
Apex said house price-to-income ratio worsened, indicating rising prices and declining incomes.
The research house said Lagenda's success in achieving a 20%-plus profit margin despite offering affordable products is attributed to its strategic advantages.

"These include acquiring large parcels of low-cost land in non-urban areas, in-house construction capabilities, strategic partnerships, and achieving economies of scale through developing over 10,000 units in their key townships, distinguishing them from competitors," it said.
Apex said Lagenda has managed to triumph above the challenges of Covid-19 and dampened sentiment of the property market achieving double-digit topline growth throughout 2020 and 2021.
"However, FY2022's performance was subdued at 3.8%.
"We forecast a conservative revenue growth of 10%-15% for the coming years driven by the near completion of certain projects while being offset by new ones," it said.
The research house said Lagenda's earnings have been observed to grow at a compound annual growth rate of 15.8% since its turnaround from loss-making, increasing from RM95.9 million in FY2019 to RM178.1 million in FY2022.
"We project a moderate escalation in earnings induced by higher interest rate costs.
"We arrive at a fair value of RM1.52 based on a 20% discount on Lagenda's estimated RNAV (revalued net asset value).
"The target price represents a 22.3% potential upside from its current price of RM1.24 and an 18.0% forward PE (price-earnings) discount against its peers.
"We also project a 4.2% return from dividends in FY2024 based on its 25% payout ratio dividend policy," it said.
Looking to buy a home? Sign up for EdgeProp START and get exclusive rewards and vouchers for ANY home purchase in Malaysia (primary or subsale)!