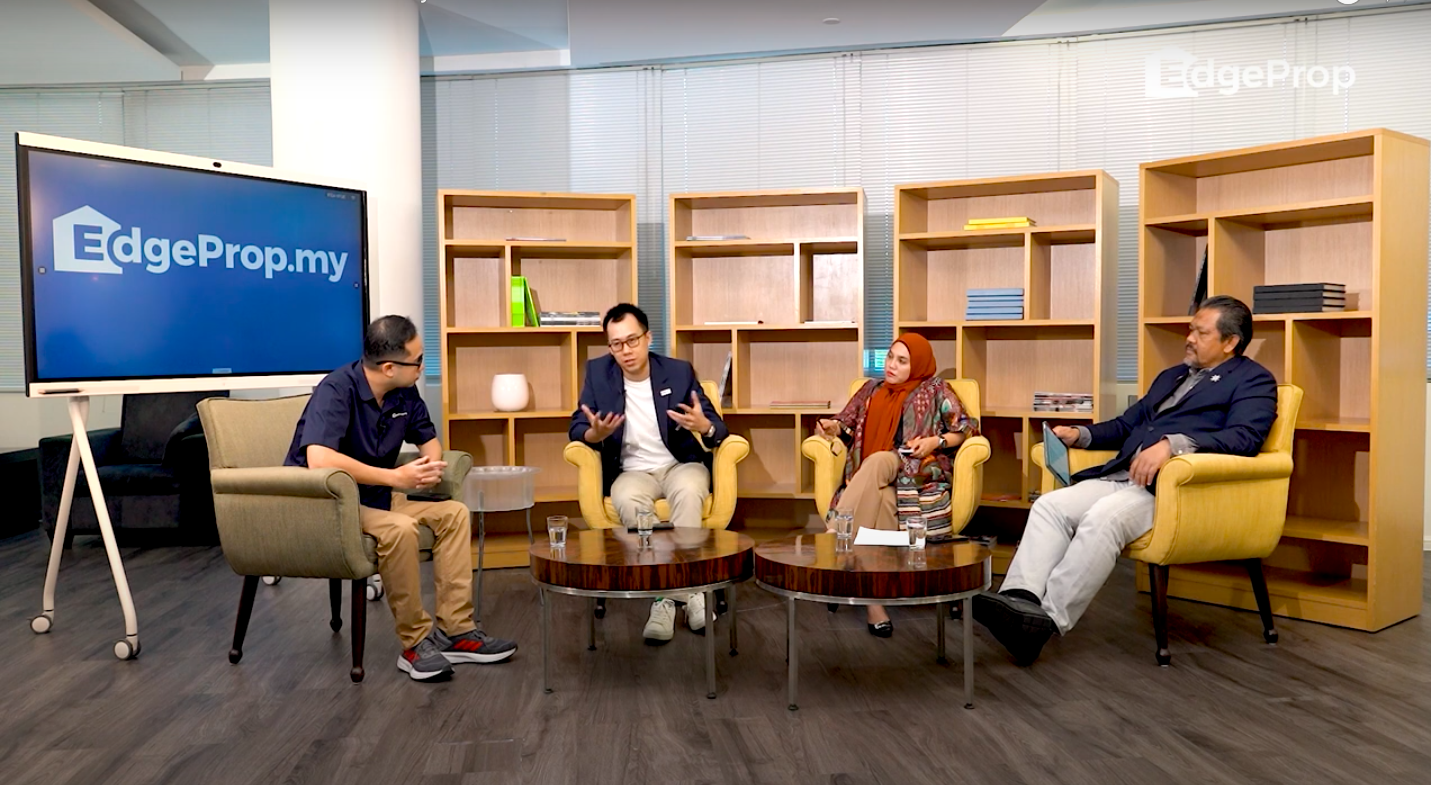 Transitioning to a world-class sustainable city involves more than managing carbon emissions. We should be driving resilience.
It's not business as usual. Change is underway, redefining the roles of the next generation of city builders in Malaysia.
Rapid growth and the city's resilience demand tools for long-term sustainability, including adaptation to adversity, preparing for future pandemics, addressing inequity, and mitigating climate change. Can our cities withstand the storm?
Ongoing challenges posed by climate change has placed increasing urgency on urban planning to improve livelihoods, land use and infrastructure. Moderator Alvin Ong, managing director of EdgeProp, begins the conversation by asking the thought leaders to weigh in on their commitment to build urban resilience.
Read also:
WCSC 2023 drives proactive urban development practices to achieve resilient cities
WCSC expert insights: Shaping future cities that are safe, resilient and inclusive
A challenge to walk … in the city
City living on the rise with 26 mil Malaysians calling urban areas their home
Prasarana CEO emphasises public transport ecosystem optimisation for Kuala Lumpur's resilience at WCSC 2023

"The first big change may not be physical but rather a reframing in mindset," said Chan Jin-Wy, organising chairman of World Class Sustainable Cities (WCSC) 2023.
WCSC unites Rehda Wilayah Persekutuan Kuala Lumpur, the Malaysian Institute of Planners (MIP), and the Malaysian Institute of Architects to foster dialogue and collaboration with city councils and communities, facilitating the implementation of beneficial innovations and policies.
"We also engage community groups to help them understand these concepts and the implications of development," added Datin Tpr Hjh Mazrina Dato' Abdul Khalid who is the honorary treasurer of MIP when referring to WCSC's role in building a collective responsibility towards urbanisation.
A multisector approach to urban resiliency
Despite numerous sustainable development events in Malaysia this year, WCSC, now in its 14th installment, stands out as the longest-running. What factors contribute to its longevity?
Having been involved in five series of WCSC, Dato' Ar IDr Zulkhairi Md Zain, council member of the Malaysian Institute of Architects (PAM), attributes the event's success to the relevance of subject matter among practitioners involved in city development:
"WCSC continually addresses the changing needs of the industry, and aligns with the United Nations' Sustainable Development Goals (SDGs)," he said.
According to Mazrina, some issues are recurrent because they remain relevant today, but partnership and support from various sectors are vital.
What makes WCSC impactful?
Given the ongoing support of local city councils for the event, they must have derived value from it. According to Mazrina, the impact extends beyond the conference. "We also host a masterclass for local councils to further engage with selected speakers, and technical visits to study the implementation of frameworks," she added.
Mazrina recounted some case studies on how key learnngs from past conferences have left a mark on Kuala Lumpur's development:
2009 - Kie-Wook Kwon, a South Korean representative, spoke on how the Cheong Gye Cheon River was rehabilitated and transformed with placemaking strategies. The formula has inspired Kuala Lumpur's River of Life.
2011 - Sebastian Moffat from Canada reflected on the "Economic competitiveness on city transformation" which offered perspectives for Kuala Lumpur City Hall (DBKL) to look into how TRX and Bandar Malaysia can rejuvenate economic development within the city.
2012 - Renowned architect Jan Gehl, based in Copenhagen, shared his experiences in transforming London, New York, and Melbourne into "Cities for People." Together with Gehl, we explored ways to enhance pedestrian walkways in our own city. Gehl was the appointed urbanist responsible for transforming Melbourne into one of the world's most likable and liveable cities.
2013 - Charles Landry's presentation on using creativity and imagination to help cities reach their potential significantly influenced revitalisation plans for the Kenanga wholesale area.
2014 - Janette Sadik-Khan, a former New York City commissioner of transportation, ignited ideas on how the streets and backlanes of Kuala Lumpur can be reimagined.
Challenges & solutions
What does "resilient urbanisation" mean? The panelists break down the theme for WCSC this year.
"To arrive at the theme, we first identified sub themes like flood mitigation, open green spaces and affordable housing," said Chan. There's no time to lose when it comes to preventive measures, with escalating concerns like flooding and global warming.
"And when it comes to open green spaces, we are one of the very few capital cities with ample parks like the KLCC park, Bukit Nenas Forest Reserve, Taman Tugu and the Lake Gardens," added Chans. "But how can we make better use of these open spaces, perhaps with dual function?"
That was the premise for inviting Chatchanin Sung, landscape architect from Bangkok, who has transformed an old tobacco factory into the award-winning Benjakitti Forest Park, bringing shade and vibrancy to the area.
Presenters at WCSC 2023 will also feature local experts who will share their liveability frameworks that put people and nature front and centre, in addition to a session by His Excellency Dr Ir Bambang Susantono on the sustainable urbanisation of Nusantara.
Raising the bar on urban resilience: A pro's perspective
"As architects, we must be sensitive to environmental risks," said Zulkhairi. This translates to designing buildings and infrastructure capable of withstanding climate change, including rising sea levels.
According to Mazrina, resiliency needs to be integrated into our planning guidelines and design, with consideration for people's well-being. "Addressing climate change should not start only at the universities but also in schools. As MIP, we are often invited to speak to kids on their role in protecting the environment."
When embarking on a development project, developers are subject to multiple compliance requirements, Chan shared. "Continuous collaboration and dialogues are necessary to improve our approach when working towards sustainable goals."
Let the experts handle it, or is it our collective duty?
Transitioning to a world-class sustainable city involves more than managing carbon emissions. There are some tough questions to ask before implementing plans and guidelines to enhance urban resilience. Whose responsibility is it? The panel reflects on what the city, and citizens, can do:
As Chan aptly pointed out, before becoming a resilient city, civic mindedness should be the fundamental responsibility for all.
. . . . .
EdgeProp.my is the media partner for WCSC 2023. Join us in making urban resilience the new normal this Sept 26 at M Resort & Hotel, Kuala Lumpur. Register here.