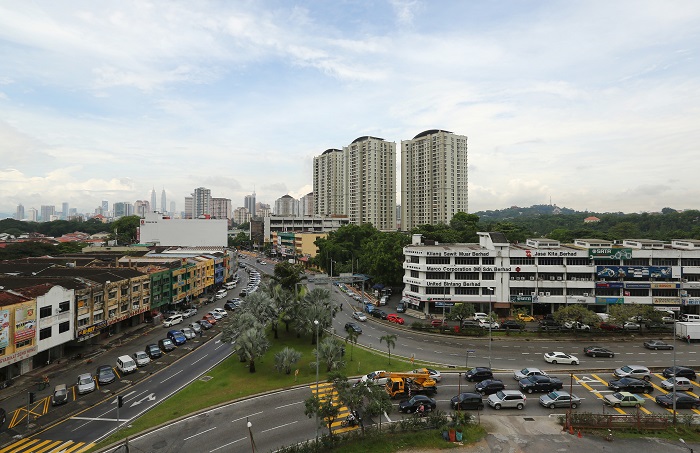 IT is one of the oldest arterial roads in Kuala Lumpur: Jalan Ipoh stretches from the Jinjang and Segambut neighbourhoods to the older heart of the city near Sentul, Titiwangsa and Chow Kit. Just late last year, the stretch of the road closer to the city centre was renamed Jalan Sultan Azlan Shah, although locals still refer to it fondly as Jalan Ipoh.A commercial hub in itself, Jalan Ipoh is flanked by old shophouses with thriving businesses, including its many bridal shops.
Its residential property landscape comprises terraced houses, some old apartments and newer condominiums that cater predominantly to the middle-income group.
The fairly dated apartments and flats cater mainly to the low and medium-income segments. However, the area is being gradually redeveloped and given a new lease on life.
An analysis of transactions of non-landed homes by theedgeproperty.com shows that prices in Jalan Ipoh and Sentul West which is located off Jalan Ipoh, surged in the past two years leading to the third quarter of 2014 (3Q2014), with many projects recording positive price growth.
Property prices in the neighbourhood have grown faster than the KL average, with the older and lower-priced developments enjoying much stronger capital appreciation due to their lower base values.
The average transacted price on a psf basis hit a new benchmark of RM395 psf in 3Q2014, up 10.1% year-on-year (y-o-y) (see Chart 1). The preceding year had seen an even higher growth of 16.9% y-o-y.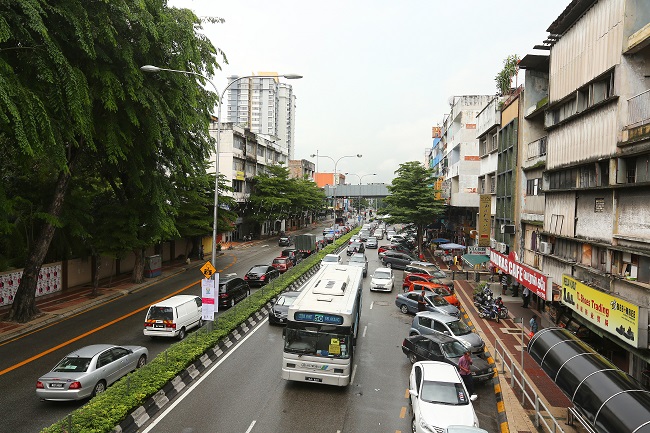 In comparison, the National Property Information Centre's KL high-rise house price index grew 7% and 9.6% y-o-y in 3Q2014 and 3Q2013, respectively.
Sri Intan 1 led the growth in average price psf, at 31.3% y-o-y to RM315 psf in 3Q2014, followed by Pelangi Indah (+25.9% to RM252 psf). Other developments that recorded strong growth in average price psf are Menara Megah (+21.4% to RM307 psf), Sri Intan 2 (+20.1% to RM271 psf), and Villa Angsana (+18.4% to RM397 psf) (see Chart 2).
Another example of a condominium that has seen strong value appreciation over the years is Viva Residency, launched in 2006. "When Viva Residency was launched, the condominium units were priced around the RM220 psf mark.
"Today, its sub-sale prices have risen to between RM530 and RM640 psf. The ground floor retail lots in Viva Residency were sold for around RM400 psf in 2010 but recent transactions have been between RM800 and RM845 psf," says Henry Butcher (M) Sdn Bhd COO Tang Chee Meng (pictured).
Healthy demand
According to theedgeproperty.com, as of 3Q2014, the most expensive condo on Jalan Ipoh is The Maple in Sentul West, by YTL Land and Development Bhd, which commands a premium for its location in an integrated development with parks, a performing arts centre and other amenities.
The Maple was completed in 2006 and has an average price of RM634 psf. The second priciest development is Viva Residency, completed in 2009, which has an average price of RM568 psf, followed by Sang Suria, at RM466 psf (See Chart 3).
Unsurprisingly, the older developments are less pricey. The least-expensive developments are Pelangi Indah at RM252 psf, Permai Ria (RM259 psf), Sri Intan 2 (RM271 psf), Menara KLH (RM292 psf) and Menara Megah (RM307 psf).
These older developments are targeted at the affordable market segment, and generally offer 3-bedroom units ranging from 850 sq ft to 1,100 sq ft.
With the exception of YTL's Sentul West, Jalan Ipoh predominantly caters to the mid-end market. The average transacted price of a non-landed residential unit in Jalan Ipoh was RM435,000 in 3Q2014.
Based on theedgeproperty.com's analysis in the 12 months to 3Q2014, the RM300,001 to RM400,000 price range accounted for the largest market share or 29% of transactions.
The second-largest market share, at 22.9% of transactions, was the RM400,001 to RM500,000 bracket. Some 2.3% of transactions were for units above RM1 million. These comprised 3-bedroom units at The Maple, which had an average transacted price of RM1 million.
Considered an affordable rental market, Jalan Ipoh has monthly rental rates ranging from RM1.20 psf to RM2.40 psf, with the highest being at Viva Residency, which has an average asking rent of RM2.44 psf.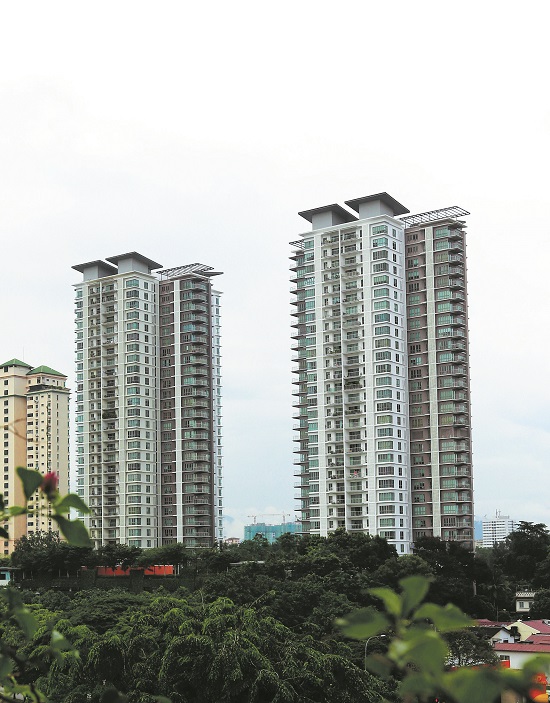 Despite low rental rates, Jalan Ipoh properties are still generating decent yields, especially the older ones. Pelangi Indah has the highest indicative annual asking rental yield at 6.5%, and an average asking monthly rent of RM1,267.
Meanwhile, Menara Megah has an indicative asking rental yield of 6%, and average asking monthly rental of RM1,675, followed by Putra Majestik (5.6% and RM1,782), Casa Idaman (5.2% and RM1,622) and Viva Residency (5.2% and RM2,260).
Gaining interest
As Jalan Ipoh is predominantly a middle-range neighbourhood, Tang notes that most of the older condominiums are owner-occupied but the newer ones have attracted many investors for their more affordable pricing (compared with places such as Mont'Kiara). Some condominiums are beginning to attract foreign tenants, including Middle Easterners.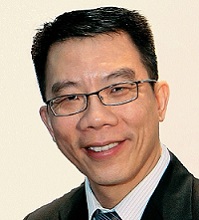 Although the expatriate population has yet to move in en masse to the neighbourhood, the proportion of expatriates in the area is expected to increase with the completion of new mixed-use developments, says managing director of DTZ Nawawi Tie Leung Property Consultants Sdn Bhd, Eddy Wong (pictured).
According to Wong, Jalan Ipoh is being transformed by several prominent projects currently under development, such as SBC Corporation Bhd's Kiara East, Mah Sing Group Bhd's Lakeville Residence, Eco World Development Bhd's Eco Sky and YTL's redevelopment of Sentul. These newer developments are priced in the mid to upper-end market segments and are likely to buoy prices of existing properties.
"It is a lot more exciting now compared with say, five years ago, when this area appeared to be neglected despite its proximity to the city centre. This could be due in part to a lack of redevelopment opportunities, as the existing older properties were tightly held by their owners," says Wong.
Tang says the new developments such as Lakeville Residence and Eco Sky have received very good public response.
Both Tang and Wong believe the
medium to long-term outlook for the Jalan Ipoh property market is positive, given its excellent connectivity, central location and proximity to the city centre. It is also close to the premier residential suburbs of Sri Hartamas, Mont'Kiara and Kenny Hills.
"The main attraction of Jalan Ipoh is that it is strategically located close to the city centre, with good connectivity via major roads and highways such as the Duta-Ulu Klang Expressway (Duke); it is only minutes to offices in the Golden Triangle," Wong says.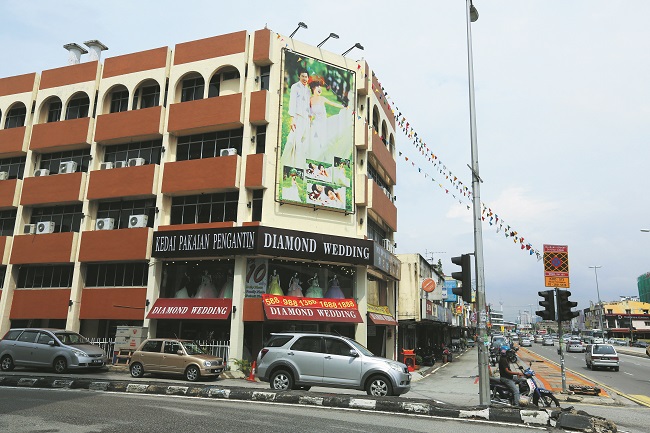 Tang concurs and adds that apart from Jalan Ipoh's accessibility, its amenities include schools, eateries, shops and places of worship, which are also attracting property developers and investors to the area.
Some of the commercial complexes located in the neighbourhood include Aeon BIG @ Rivercity, Kompleks Mutiara, Tesco, Kompleks Sungei Mas and The Store.
What more can be done to boost Jalan Ipoh's future prospects? Tang notes that more effort can be made to reduce the area's crime rate, ease traffic congestion and improve public transportation, notwithstanding that Jalan Ipoh is already part of the MRT Line 2 alignment. Wong, in turn, believes that a good-size mall would meet the shopping and recreational needs of the population here.
"The closest shopping facility is currently the newly re-opened Sunway Putra Mall, on Jalan Putra. If more landowners are willing to cash out and sell their land to developers, then we will see the entire area being further transformed. This will be very exciting indeed," says Wong.
This article first appeared in The Edge Property, the property pullout of The Edge Financial Daily, on June 19, 2015. Get the full pullout here and view video here.
For a quick and brief analysis of the property market in Jalan Ipoh:
PROPERTY SNAPSHOT Renewed interest in Jalan Ipoh
PROPERTY SNAPSHOT What's affordable in Jalan Ipoh?
PROPERTY SNAPSHOT What are developments priced in Jalan Ipoh?
PROPERTY SNAPSHOT What's hot in Jalan Ipoh?