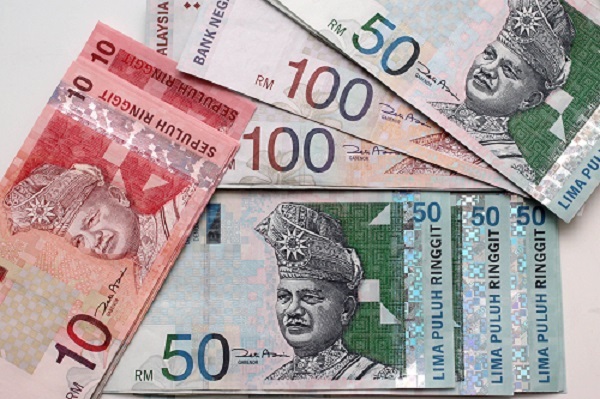 KUALA LUMPUR (Sept 14): Most property developers are glad that the weakening ringgit has minimal impact on their development costs, but high-end projects which have more imported building materials, may be affected.
CIMB Investment Bank Bhd head of research Terence Wong said while most developers are sheltered from the adverse impact of the sharp depreciation of the ringgit, companies that have high-end projects would likely be affected by the soft local currency because it would be more expensive to import building materials like tiles or marble.
Last week, Land & General Bhd managing director Low Gay Teck said the shrinking ringgit caused the construction cost for new development projects to go up by 10% to 15%.
Some developers pointed out that the factor that is adding to their cost burdens is the goods and services tax (GST).
Johor-based property developer KSL Holdings Bhd executive chairman Ku Hwa Seng said: "The weakening ringgit gives us additional 2% to 3% burden in development cost, because some of our raw materials are imported. But we are shifting our sources to local suppliers now, to mitigate the impact."
Nevertheless, Ku said that the impact from the weaker currency is not as bad as from the GST.
"Our cost has increased 3% to 5% [because of GST]. Lower oil price does not help, because transportation fees remain the same. We have to endure a lower margin now. In the worst case scenario, we may consider passing the costs to buyers," he said.
Meanwhile, Ewein Bhd managing director Datuk Ewe Swee Kheng sees the weakening ringgit as a positive catalyst to drive the sales of its development projects in Penang.
"It (the weakening ringgit) has no impact on us in terms of cost, but the current situation is conducive as raw material prices like steel and cement have dropped, and the weaker ringgit would attract more foreigners to buy our products here," Ewe told the digitaledge DAILY.
Property stocks are badly battered down.
Year to date, Mah Sing Group Bhd declined 20.8%, S P Setia Bhd dipped 4.24%, Tropicana Corp Bhd lost 14%, Eco World Development Group Bhd shed 21.1%, and UEM Sunrise Bhd slipped 25%. In a contrast, Sunway Bhd gained 8.05%, Ewein Bhd hiked 47%, and IGB Corp Bhd also rose 3.85%.
Wong, who tracks public-listed property companies, commented that this year is one of the worst for the domestic property sector that he has ever seen. Already, property companies, such as Mah Sing, have cut their sales target by 32%. S P Setia and Tropicana also revised their sales targets downward by 13% and 30% respectively on slower-than-expected local and overseas sales.
Banks continued a stringent lending policy that makes it difficult for homebuyers to get loans. The uncertainties over economic prospects and the political scene plus the GST are pushing many prospective property buyers away.
Some analysts said the weakening ringgit has little impact on development costs, but it did hit the property sector in other forms, for instance consumer confidence is dropping as the weak local currency does not paint a rosy picture of the domestic economy.
Having seen the ringgit depreciating below RM4.3 against the US dollar — the lowest level since 1998 — it is certainly not positive for the purchase of big-ticket items such as properties.
Wong said the sector is currently more bearish than he expected, but he believes that the sector might outperform the broad market next year.
"If the broad market rebounds, property stocks may rebound," Wong said, noting that the rebound is likely to happen in the fourth quarter.
Wong's top pick is Eco World as he opined that the group was able to execute their project quite well and their sales target for this year is RM3 billion.
In a market strategy report dated Sept 2, Kenanga Research, which maintained an "outperform" rating for the sector, said it is too early for a bottom-fishing strategy due to political and macroeconomic risks over the third quarter calendar year 2015.
"In fact, over the quarter, many developers' valuations have derated, which was what we highlighted last quarter. Although valuations look like they are scraping the bottom, we reckon upsides and catalysts are still missing for the sector while there are potentially more future earnings risks depending on how aggressive launches will be," Kenanga said.
This article first appeared in the digitaledge DAILY on Sept 14, 2015. Subscribe here.