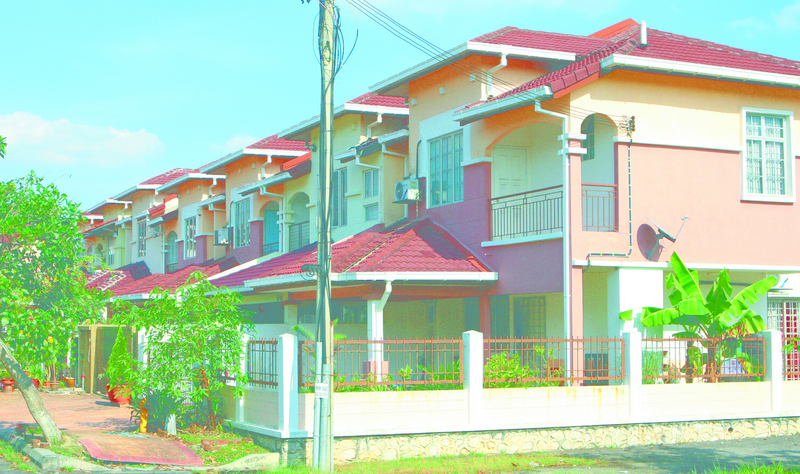 KUALA LUMPUR (March 14): Property sales by developers listed on Bursa Malaysia are expected to be flat or slightly worse than 2015 this year, said CIMB analyst Saw Xiao Jun.
However, he is expecting the sector to recover in the second half of 2016 (2H16) as stronger economic growth should boost consumer confidence.
Although the near-term outlook for the property sector remains challenging, Saw remains "overweight" on the property sector, as he believes that the sector's fundamentals are better than perceived.
He noted that the supply of new houses had lagged behind demand over the past few years, suggesting that there should be strong pent-up demand for housing.
In addition, developers have repositioned their offerings towards meeting demand for mass-market housing, in response to poor appetite for high-end properties.
"If investors are not confident about the sector recovery in 2H16, they can stick to property stocks that offer dividends such as LBS Bina Group Bhd and UOA Development Bhd during the downturn, and get capital gains when the sector recovers in the long term," he told The Edge Financial Daily.
Saw is of the view that LBS and UOA Development are "safer" picks, as both companies offer dividends to investors, to be supported by unbilled sales.
In a note to clients dated Feb 3, Saw was projecting that LBS will offer dividend yields of 7%-9% in the financial years ending Dec 31, 2016 and 2017 (FY16 and FY17) (inclusive of a special dividend of six sen per share for FY16-17), the highest among all the property developers under his coverage.
Meanwhile, the dividend yield for UOA Development is projected to be 6.83% for FY16.
LBS recognised a revenue of RM680.4 million in FY15, a 1.8% increase year-on-year (y-o-y) from RM668.3 million, while earnings rose 8.7% y-o-y to RM76 million. However, its unbilled sales hit a record high of RM993 million as at Dec 31, 2015. This, coupled with the expected strong sales in 2016, could lift its revenue to RM1 billion in 2017, based on Saw's estimates.
For UOA Development, Saw cut FY16-17 forecast earnings per share (EPS) by 4% to reflect a shift in sales mix in favour of smaller and lower-priced units in 1H16, and narrower profit margins due to more incentives offered to entice homebuyers.
His top pick is Eco World Development Group Bhd (EcoWorld), as he believes that the company will be able to achieve its RM4 billion sales target for the financial year ending Oct 31, 2016, underpinned by the launch of its RM8.7 billion Bukit Bintang Convention Centre and RM10 billion Eco Marina projects.
While Saw cut EcoWorld's FY16 EPS by 15% to reflect the challenging conditions in 1H16, he raised FY17-18 forecast EPS by 0.3-8% as he expects 2H16 to be better.
His other pick in the sector is Eastern & Oriental Bhd. While appetite for high-end properties is likely to remain weak in 2016, Saw is of the view that the stake sale in the first package of its Seri Tanjung Pinang Phase 2 could be a rererating catalyst for the stock, as it would crystallise the value of the land.
In a note dated March 2, AllianceDBS Research head Bernard Ching expected slower property sales volumes in 2016, though prices should hold up due to cost-push factors.
His picks in the sector are Matrix Concepts Holdings Bhd for its sustainable township development in Seremban, and MKH Bhd for its large exposure to affordable housing and landed properties in the Kajang-Semenyih growth corridor.
Maybank Investment Bank senior analyst Wong Wei Sum in a note dated Jan 13 expected developers' profit margins to stay subdued or weaker, due to more discounts, rebates and marketing incentives to lock in prospective buyers, as well as rising compliance costs.
Do not ask the bus driver about the value of your home. Click here at The Edge Reference Price to find out.
This article first appeared in The Edge Financial Daily, on March 14, 2016. Subscribe to The Edge Financial Daily here.