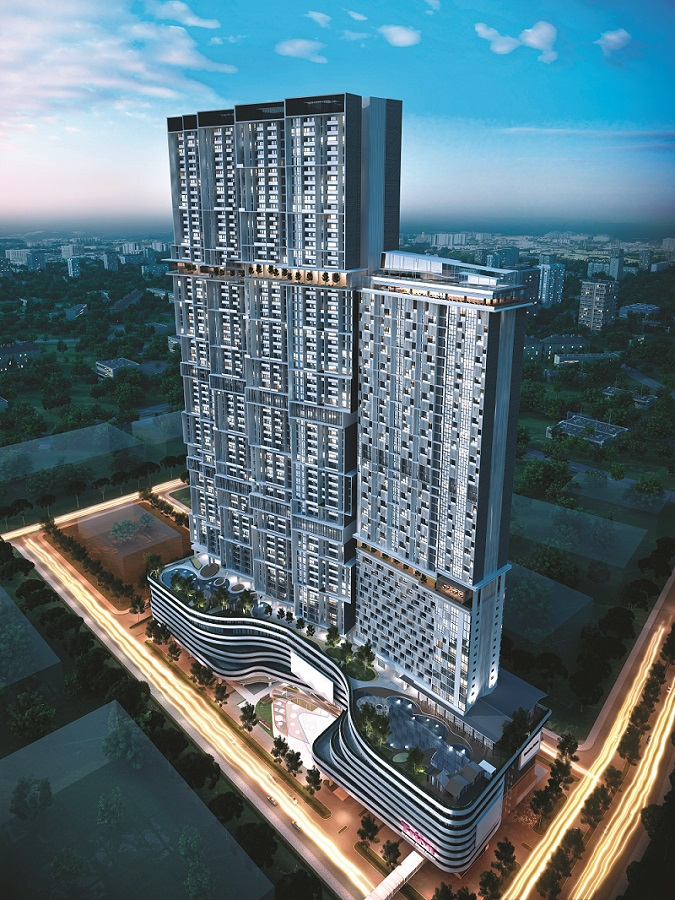 CHAN Sow Lin, an industrial area in Kuala Lumpur, has seen plenty of interest from developers in recent years. This is thanks to its close proximity to the upcoming Bandar Malaysia project as well as Dewan Bandaraya Kuala Lumpur's plan to revitalise Chan Sow Lin and transform it into a neighbourhood of residential, commercial and industrial properties.
One company looking to tap the expected growth in demand is contractor-cum-property developer
Binastra Land Sdn Bhd. It aims to develop its flagship and largest project there — the RM1.3 billion Trion Kuala Lumpur.
The development will be located on a 4.075-acre parcel, on which currently stands a Volkswagen showroom that will be relocated in September. The parcel is next to Southgate Commercial Centre, fronts Jalan Sungai Besi and is opposite the old Sungai Besi Royal Malaysian Air Force base, which is slated for the Bandar Malaysia development.
Once completed, Trion Kuala Lumpur will comprise retail, hotel, serviced apartment and office components. The freehold mixed-use development has a plot ratio of nine.
Flagship project
Binastra Land CEO and managing director Datuk Seri Michael Tan reveals that Trion Kuala Lumpur will be launched at the end of the year and be completed in five years' time.
"It is the biggest project we have undertaken so far," he tells City & Country. "There will be three blocks above a 9-storey podium. The podium will have two levels of retail and the rest will be for parking bays. The retail space will be about 70,000 sq ft, or 20 units, and we are going to keep half of these units. Also, there will be about 400 parking bays for the commercial component."
Two out of the three blocks will comprise only serviced apartments while the third will have a mix of offices, hotels and serviced apartments. The residential towers will have more than 60 levels and will be the tallest in Kuala Lumpur upon completion, says Tan.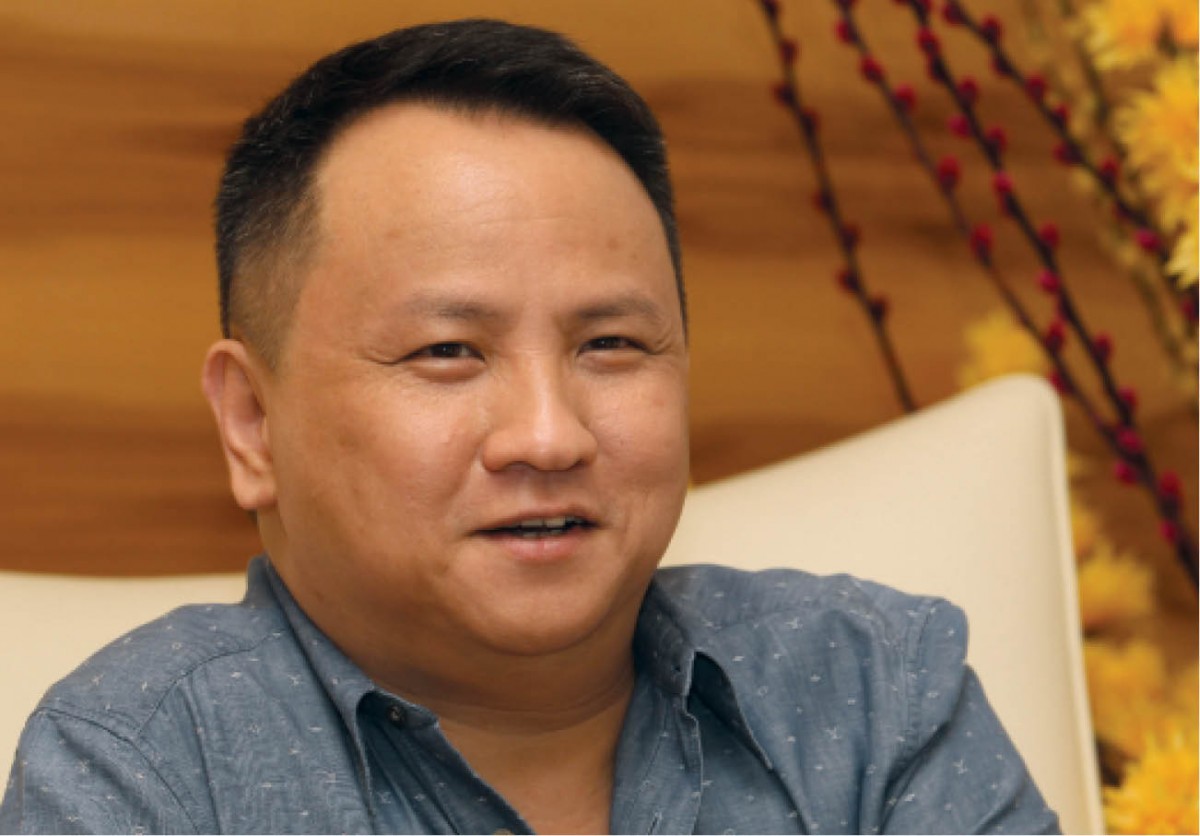 There will be more than 1,300 serviced apartments in total, and they are available in 1, 1+1, 2 and 3-bedroom configurations with built-ups of 650 to 1,000 sq ft. Most will be small units priced below RM800,000.
"These units will have a north-south orientation, and will face Bandar Malaysia and the Kuala Lumpur city centre," Tan says. "As the blocks will be located above the podium, even the units on the first level of the serviced apartment blocks will have unhindered views."
He adds that the project is near many existing and upcoming amenities, such as shopping centres and public transport. Binastra Land is considering providing a shuttle service for residents to these amenities, upon the completion of Trion Kuala Lumpur.
There will be only three levels in the office component, which will be kept by Binastra Land for its own use.
Meanwhile, the company has appointed Mercure to manage and operate its four-star hotel that will have 260 rooms. Mercure is part of AccorHotels, a French hotel group that operates in 94 countries and has a number of hotel brands ranging from budget to luxury, such as Pullman, Sofitel and MGallery.
Tan says the hotel will enhance the value of the serviced apartments, alongside other unique selling points including the location, facilities and affordable pricing.
"We will have facilities such as all-day dining, hotel and sky lounge. There are also a lot of amenities in the vicinity, so it will be very convenient. It will be a landmark in the area because other launches and projects there are mostly conventional apartment projects."
An agreement was signed between Binastra Land and AccorHotels on May 17. Garth Simmons, chief operating officer of AccorHotels for Malaysia, Indonesia and Singapore, said in a press statement that the hotel will become another AccorHotels brand landmark in Peninsular Malaysia. The Mercure brand currently operates more than 700 hotels in 56 countries.
As the price of the residential units are below RM1 million each, Tan says Trion Kuala Lumpur will mainly focus on local buyers.
Binastra Land is optimistic that the project will do well. "The location is good and it is one of the very few freehold parcels in Chan Sow Lin. That it fronts Jalan Sungai Besi also adds value to the project. So, we are confident it will sell out," Tan remarks.
"Also, all parcels fronting Jalan Sungai Besi have commercial titles with a plot ratio of up to 10 and this has pushed up the land value. We are very positive about the potential of this area and we believe it will be the next boom area."
Thus, the developer recently bought another freehold parcel in the vicinity — 2.25 acres on Jalan Satu — that currently houses a Peugeot 4S service centre. It will develop the parcel after the launch of Trion Kuala Lumpur.
Ongoing projects
Binastra Land's operations started when Tan's father founded a sole proprietorship called Binastra Land Construction in 1979. Some of the construction projects it was involved in are Kenanga Wholesale City and Vivatel Kuala Lumpur hotel.
The construction company ventured into property development by chance, when Tan was approached to help revive an abandoned project. The result was the 35-unit Seri Titiwangsa condominium in Kuala Lumpur that was completed in 2005.
Tan believes one advantage of being a construction company is that it has control over the cost and materials, two crucial elements in property development. "We want to complete projects fast as it helps us save on bank interest and it is good for the buyers as well."
The company has completed various projects, including Prestig16 @ UEP Industrial Park, Megah 18 @ Bukit Jelutong, Avenue 32 Phase 1 and 2, and The Park @ Bukit Serdang, all of which are in the Klang Valley.
Its most recent launch is CitiZen @ Old Klang Road, in October last year. The freehold project has a gross development value (GDV) of RM488 million and will offer 711 serviced apartments in three blocks on 3.44 acres. The units will have 2 and 3+1 bedroom layouts. The 2-bedroom option has a built-up of 852 sq ft, while the bigger units range from 1,092 to 1,133 sq ft.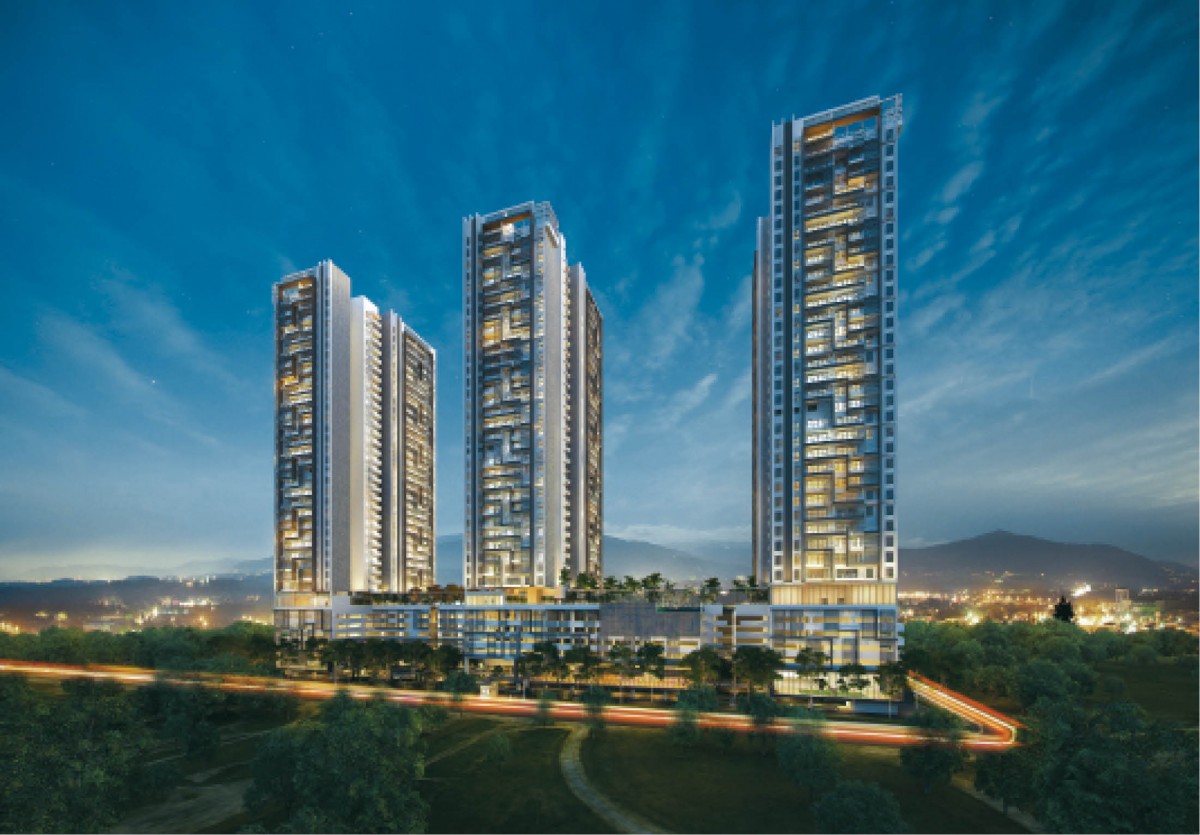 Tan says the project has seen 80% converted sales, and most of the buyers are young couples, small families and upgraders with landed property in Taman OUG. Binastra Land plans to hand over the project by the fourth quarter of next year, he adds.
The company also hopes to obtain the Certificate of Completion and Compliance next month for its RM513 million mixed-use development called Cybersquare — seven months ahead of schedule. The project comprises small office/home office (SoHo) units, shopoffices and office blocks on a 6.95-acre freehold parcel in Cyberjaya, and it is fully sold.
High-rise residential project Green Residence will also be handed over by the first quarter of next year. The project in Cheras has three towers — Block A with 19 storeys and 178 units, Block B with 26 storeys and 192 units, and Block C with 30 storeys and 224 units — with built-ups of 1,100 to 2,200 sq ft.
Future developments
Binastra Land still has several parcels in the Klang Valley and is also looking at two joint-venture projects.
One of its planned projects is a low-rise luxury apartment in Kemensah, Ampang, with an estimated GDV of RM90 million. The 2.83-acre freehold residential development will comprise 72 luxury apartments with built-ups of 1,200 to 1,600 sq ft. It will be launched within the next two years but the launch date will depend on market conditions, says Tan.
It has another project next to AEON Wangsa Maju and Alpha Angle Shopping Centre in Wangsa Maju. Located on almost an acre, this will be a high-end apartment project with facilities and a commercial component.
"In Cyberjaya, we also have a piece of land slated for a hotel development and we are in talks with Ibis Hotels to manage the building," says Tan. "The land is 1.5 acres and we plan to start construction next year."
Meanwhile, Binastra Land's two joint-venture projects are in Puchong and Rawang. It plans to build high-rise developments there priced between RM400,000 and RM500,000 a unit. However, Tan declines to reveal more information as the details have yet to be confirmed.
Moving forward, he reveals that Binastra Land is looking for more land in the mature areas of the Klang Valley for future development but they must be at the right price. The Klang Valley, he says, remains the company's first choice.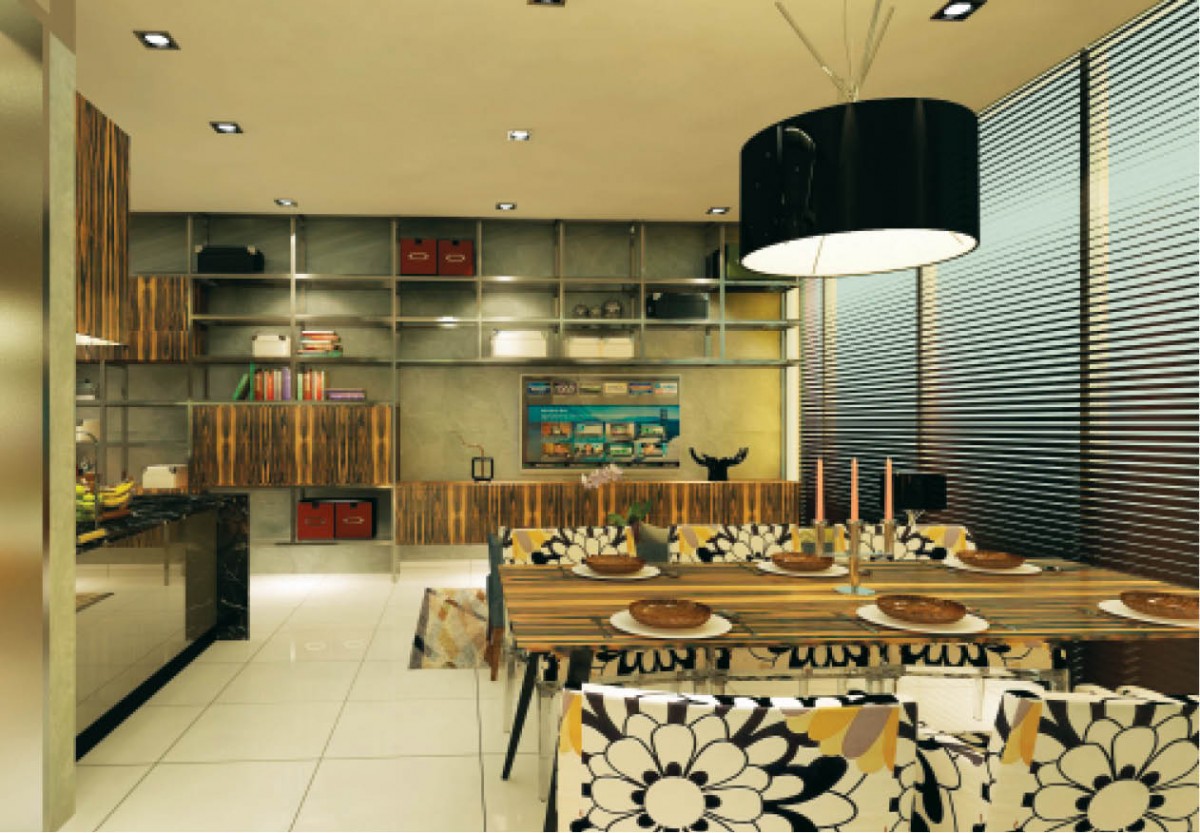 This article first appeared in City & Country, a pullout of The Edge Malaysia Weekly, on May 30, 2016. Subscribe here for your personal copy.