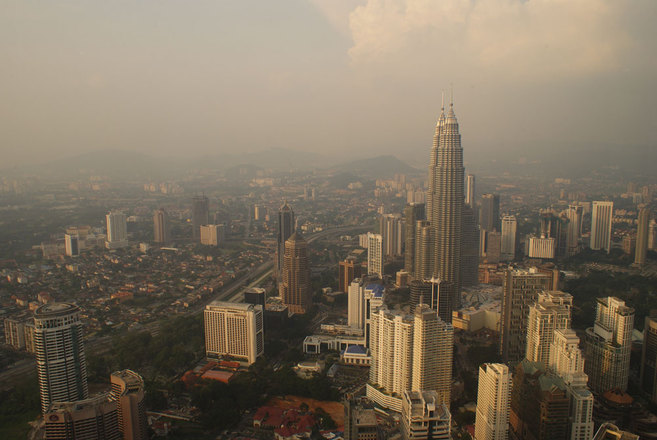 PETALING JAYA (Nov 6): The private sector is unable to provide affordable homes at prices on par with Perbadanan PR1MA Malaysia (PR1MA), Rumah Selangorku or other government-backed affordable housing schemes as their land cost and construction cost alone may double the selling prices of these homes, said Knight Frank Malaysia executive director Allan Sim.

He was speaking at a press conference on the 25th National Real Estate Convention organised by the Royal Institution of Surveyors Malaysia (RISM) to be held on Nov 12 at One City, Subang Jaya.

"While the government offers PR1MA [homes] in the price range of RM300 psf (per square foot), private developers are only able to offer prices ranging from RM500-700 psf after construction cost and land cost [are taken into consideration]," he noted.

Among other topics, RISM will be addressing how to reduce development cost in order to reduce house prices at the 25th National Real Estate Convention, Sim said.

The convention's theme is, "Homes for Generations: Redefining Development Trends".

On the developer interest bearing scheme (DIBS), RISM vice president Tunku Fauzi Malek said it should be implemented only in aid of first-time homebuyers to prevent property speculation.

"First-time homebuyers are genuine buyers; they are not coming into the market to speculate," he said. The demand for affordable homes outstrips supply by a few hundred times, added Fauzi, observing that the recent overwhelming public response to affordable homes in Bukit Bintang and Taman Tun Dr Ismail bears this out.

Commenting on the property outlook next year, Fauzi said that now is a good time as any to make a purchase if you can afford it. The concern now is that the market is not meeting the needs of the younger generation, especially new graduates, he added.

"Demand is always more than supply and the government is always catching up to provide affordable houses," he said.

On the high rate of loan application rejections, HASB Consultants Sdn Bhd chartered valuation surveyor, Victor Huang Hua, said that a slight easing of loan approval criteria would be helpful to first-time homebuyers.

"Every bank has its own standards and guidelines on loan approvals guided by the central bank, so not all loan applications in every bank will be rejected.

Having said that, if the central bank eases the approval [criteria], it will definitely ease the burden of first-time homebuyers," said Huang.

On costs, the convention will offer talks on how innovative construction methods can lead to cost savings, such as with the Industrialised Building System (IBS), said Iskandar Regional Development Authority senior vice president of strategic communications, Khaidzir A. Rasip.

"We have the expertise in Malaysia to carry out IBS. The key point is to have a larger volume of home production so that the benefits of IBS outweigh the cost. That is what is holding back developers mostly."

Affordable homes in Taman Tun Dr Ismail, Kuala Lumpur. For real? Check out some of the area's price trends here.