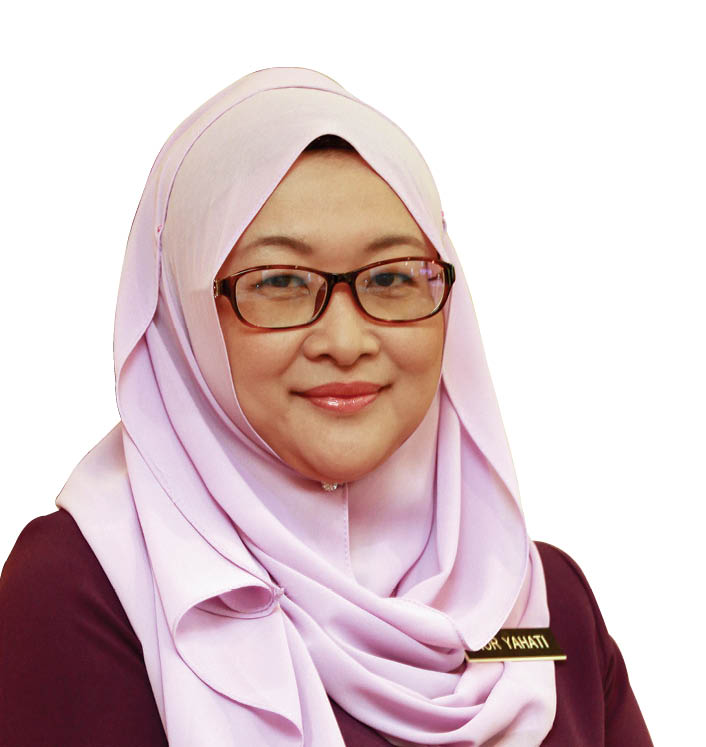 THE Malaysia My Second Home (MM2H) programme under the Ministry of Tourism and Culture is looking to roll out several initiatives to strengthen the programme, possibly from the third quarter of 2017.
Among them is a plan to raise the visa fee for the Social Visit Pass by 30% to meet the rising administrative cost (the current fee for the Social Visit Pass is RM90 per year). It is targeting total collections of RM7.5 million including visa fees in 2017, says Ministry of Tourism deputy secretary general (tourism) Nor Yahati Awang.
"The collection depends on the number of approved applications. Last year, we targeted RM7 million, but we did better than our target so, this year we are targeting RM7.5 million, " she tells TheEdgeProperty.com.
In 2016, the Ministry achieved total collections of RM8 million including RM6.85 million in visa fees under the programme. The number of applicants approved in 2016 (up to November) was 2,333.
"It is a positive figure for our efforts and we will not rest on our laurels. We will continue to explore and promote the programme to new potential markets," says Nor Yahati.
Since the programme's establishment in 2002, the total amount of approved applications as of last November stood at 31,723.
The highest number of approved applicants were from China (7,976), followed by Japan (4,127), Bangladesh (3,399), UK (2,361), Iran (1,331) and Singapore (1,258).
The MM2H programme was established by the Malaysian government to allow foreigners, who fulfil certain criteria, to live in Malaysia for up to 10 years on a multiple-entry and renewable Social Visit Pass.
MM2H is open to citizens of all countries recognised by Malaysia regardless of race, religion, gender or age and applicants are allowed to bring their spouses and unmarried children below the age of 21 as dependents. The programme aims to tap into the pool of financially-independent expatriates whose settlement in Malaysia could contribute to the local economy.
The Ministry also plans to raise the applicants' financial requirements, specifically their fixed deposit amount.
"We want to get quality and qualified candidates for the programme. Quality applicants refer to people who have extremely stable financial conditions and are clear of criminal records — meaning they will not be a threat to our country.
"We have been in collaboration with local and international banks, the immigration department as well as the police force to scrutinise all applicants. Hence, there is no doubt about those who are approved for the MM2H programme," she stresses.
The Ministry also wants to attract more participants to reside in other states outside of the Klang Valley. "We do not want MM2H participants to just focus on Kuala Lumpur and Selangor only. We would also like them to look at purchasing properties in other parts of Malaysia like Penang, Malacca, Johor and East Malaysia — Sabah and Sarawak.
"It is all a work-in-progress for us and we will work hand-in-hand with industry players to make all these happen. Our main aim is always to get more participants for this programme," Nor Yahati adds.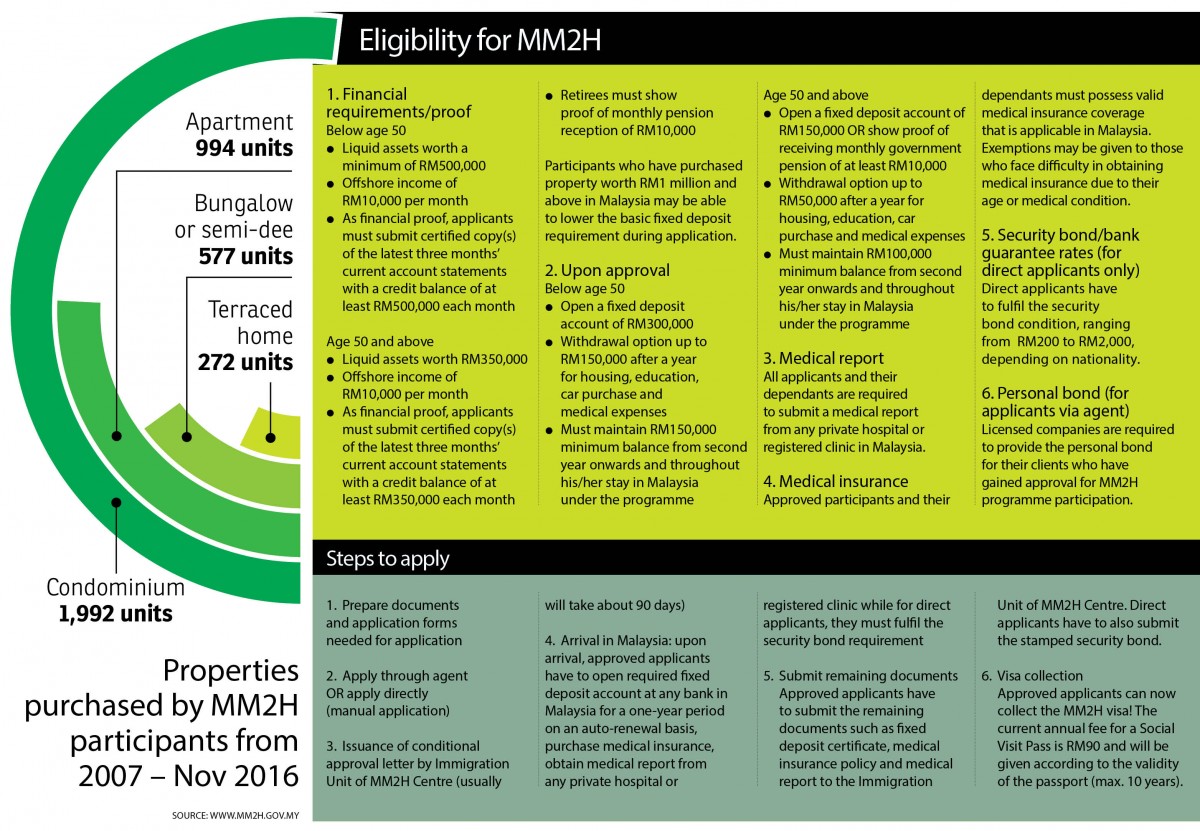 MM2H is currently being promoted through the Tourist Development Corporation offices, more fondly known as Tourism Malaysia abroad, roadshows at international property conferences, MM2H's official portal and through strategic partners namely the Bank of China, Industrial and Commercial Bank of China and local banks in Malaysia as well as through the National MM2H Agents Association, says Nor Yahati. Tourism Malaysia has 35 offices in various parts of the world.
However, the number of MM2H applicant approvals have been on the decline after 2013 when the programme recorded its highest number of approvals at 3,675. In 2014, the number of approvals was 3,074 — a 16.4% drop from 2013 while in 2015 there were 2,211 applications approved, 28.1% down from the previous year. MM2H declined to disclose the number of applications received.
Nor Yahati attributes the decline to competition from neighbouring countries like Indonesia and Thailand where the property industry targeting foreign buyers is rapidly developing. The global economic slowdown and uncertainty is also a contributing factor, she says.
"But I believe they [applicants] will be back [to Malaysia] because we stand out in terms of political stability and our multicultural society," says Nor Yahati, adding that Malaysia was ranked in the International Living's Annual Global Retirement Index the sixth best place to retire in 2017.
Nor Yahati also reiterates that the objectives of MM2H are to increase economic activity and to boost the high-end property segment in Malaysia.
"Moreover, with the minimum property purchase price for foreign buyers set at RM1 million, middle-income Malaysians who are looking to own a home will not be affected.
"Participants of MM2H are like ambassadors for Malaysia as they will share their experience with their friends and family back in their home country. Word-of-mouth is the best promotion for the programme," she adds.
This story first appeared in TheEdgeProperty.com pullout on March 24, 2017. Download TheEdgeProperty.com pullout here for free.