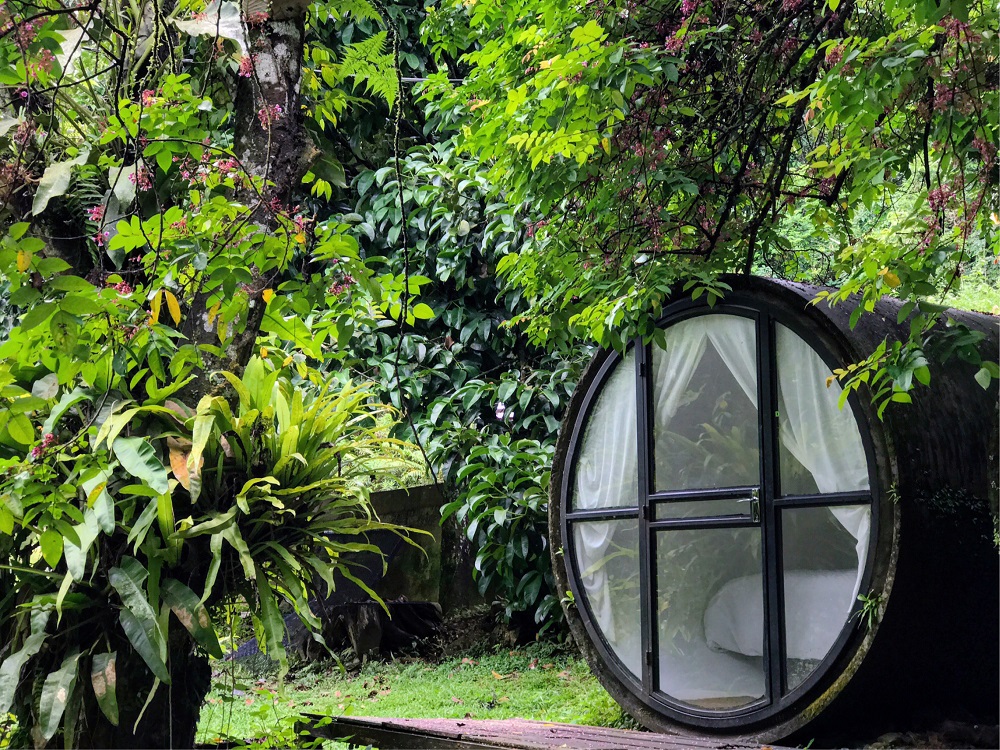 The colour green is associated with relaxation. What better way to de-stress than to lose yourself in the verdant woods for a bit? Slather on some mosquito repellent and head to these two spots for a little R n R.
Time Capsule Retreat @ Sungai Lembing, Pahang
This charming little retreat is a mere 15-minute stroll from Sungai Lembing, a former tin-mining town. Ensconced in a forest reserve, it offers three distinct types of accommodation. The most outstanding of the lot are undoubtedly the ones made of 7ft by 10ft concrete pipes. Each tube has a comfy queen-sized bed, warm yellow lights and a huge window. In contrast, the "Parallel" units almost appear invisible, with their reflective glass windows that allow guests to look out at the majestic forest without compromising their privacy. Yearning for something more familiar? The White Cottages evoke the feel of old kampung houses, while still fulfilling the most modern of necessities — a warm shower and WiFi.
The Sticks @ Kuala Kubu Baru, Selangor
This "eco-glamping" establishment offers "tendoks" — a portmanteau of tents and pondok (huts) — that are rustic, yet have their own unique qualities. There are seven types — Opera House, Serengeti Tent, Riverside Tendok, Bamboo House, The First Tendok, The Bench Tendok and the Reading Rock Tendok. The Opera House is fabulously airy and romantic, with huge windows and gauzy mosquito netting billowing in the breeze. Want to be lulled to sleep by the gentle trickling of a river? Try the Riverside Tendok, Bench Tendok and Reading Rock Tendok. Tuck into the hearty barbecue or steamboat offered by The Sticks and fall into postprandial slumber. Absolute bliss!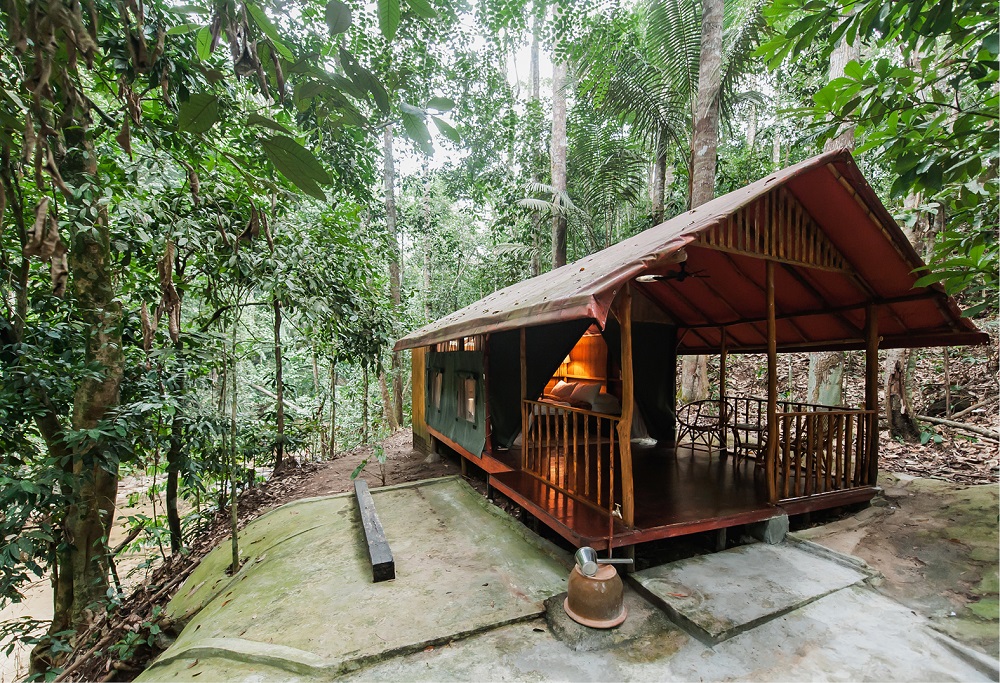 This story first appeared in EdgeProp.my live! magazine. Download a FREE copy of live! magazine here.