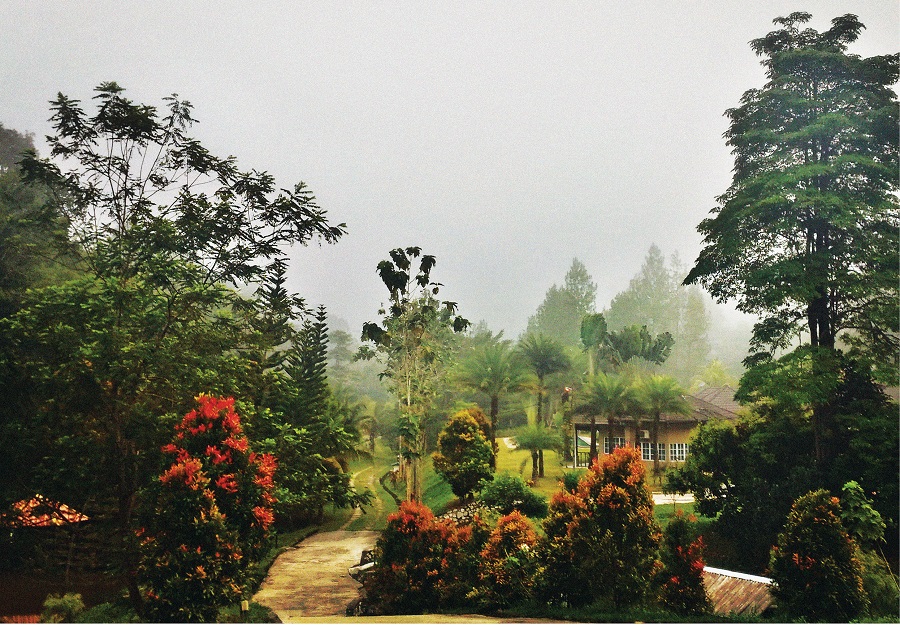 Notice how fishes are reinvigorated when the water in their aquariums or ponds are properly changed? Likewise, if you need some jolting of your own, STREAM at Lui Farm in Hulu Langat, Selangor, might just be worth a visit for a change of scenery.
STREAM — an acronym for "Seminars, Training, Retreat, Exhibitions, Activities, Meetings" — posits itself as an alternative venue for activities, of the corporate and less serious variety. The multi-function venue and the farm itself derive their names from Kampung Sungai Lui, where the farm is located.
The venue comprises a plenary hall, boardroom, library, playroom, outdoor activity area, and diner. All this is amid a lush green setting. Besides the aforementioned events, STREAM has also played host to garden weddings, corporate teambuilding exercises, and the odd city escape.
Notably, Lui Farm is also involved in conserving the kelah or wang bu liao (Tor Tambroides) fish, a freshwater carp prized for its delicately sweet and uniquely-flavoured flesh. There is a Kelah Gallery at the farm that educates visitors on the fish, the dangers it is facing and ways to save it from extinction. Visitors will also get to play with the fish in specially-built shallow ponds, something the farm touts as a stress-reliever. Now, that's a hands-on experience.
STREAM at Lui Farm:
Batu 20 1/2 Jalan Sungai Lui, Hulu Langat, Selangor
Contact: (019) 530 1880, [email protected]
This story first appeared in EdgeProp.my live! magazine. Download a FREE copy of live! magazine here.