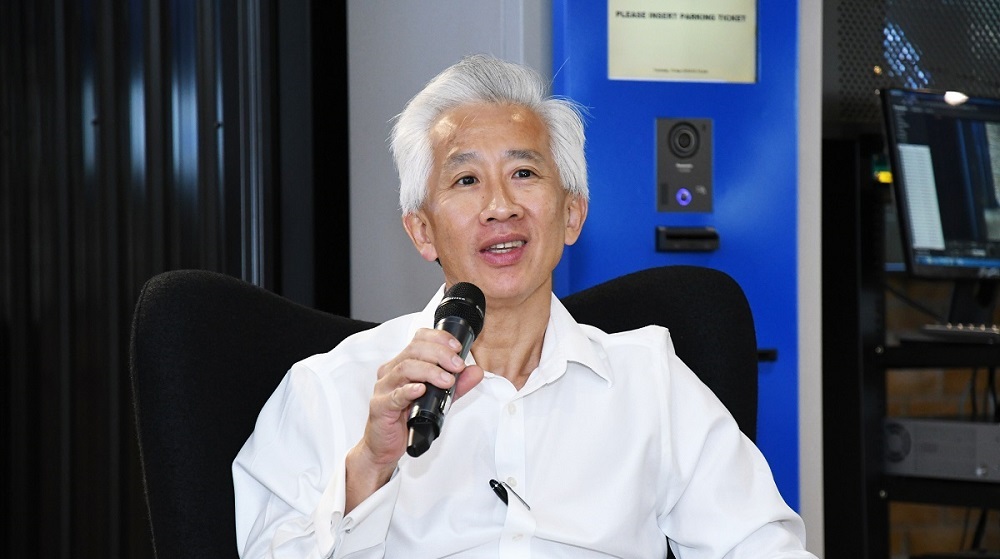 Clean air is vital for our wellbeing, and indoor air constitutes a huge part of the air we breathe. Unfortunately, awareness among Malaysians on the importance of air cleanliness and what must be done to maintain air quality is low.
Some issues and solutions were discussed during the "EdgeProp.my Roundtable 2018: Is your home a sick building?" held on April 10 at the Panasonic Home•2•Com Solution Centre in Bangsar South.
The panelists of the roundtable were S P Setia Bhd executive vice-president Datuk Tan Hon Lim, Malaysian Institute of Architects (PAM) president Ezumi Harzani Ismail, Pantai Hospital Kuala Lumpur consultant respiratory physician Dr Sundari Ampikaipakan, Architect Centre Sdn Bhd accredited building inspector and trainer Anthony Lee Tee, Henry Butcher Malaysia (Mont'Kiara) Sdn Bhd executive director Low Hon Keong and Panasonic Malaysia managing director Cheng Chee Chung.
The roundtable was moderated by EdgeProp.my managing director and editor-in-chief Au Foong Yee, and is powered by Panasonic.
Below is an excerpt of their discussions.
Au: On building design, what about that of hospitals?
Ezumi: Hospital design is very special. It is not like normal office buildings, schools or malls. There are special needs attached to different spaces and rooms. For example, the room with a patient who is carrying a very dangerous virus must be equipped with negative pressure, so that the virus can be contained. Materials have to be carefully selected for even the finishing of wall surfaces and ceilings of rooms with specific purposes.
Ventilation-wise, we always think that natural ventilation is good but in certain situations in the hospital, we have to limit natural ventilation.
People sometimes ask why there are so many doors in a hospital. These are to control the air flow from one section to another. But people just keep the doors open, which is not a good practice. This, again, shows the need to raise awareness among the public.
That aside, another example of what's happening in our society today — an architect designs the toilets in a house in compliance with the building by-laws to provide an opening of 10% of the floor size for natural ventilation. But sometimes the owner renovates the house, blocking the ventilation of the toilet, trapping the air and smell inside.
Some high-density, high-rise developments offer spaces without natural ventilation because there are no windows. Everything depends on mechanical ventilation, like fans.
The problem is we do not pay much attention to the maintenance of mechanical equipment, unlike in developed countries. Here, people will still use the toilet even if the fan fails.
In my practice, we try to avoid reliance on mechanical ventilation and go for natural ventilation, especially in homes. For commercial buildings like hotels, however, it is very difficult to provide natural ventilation due to certain limitations, so they have to depend on mechanical ventilation. We must have a culture of maintaining the equipment or we will be trapped in a building where it feels or smells like there are toilets everywhere!
Au: Datuk Tan, how important is the ventilation consideration in S P Setia's projects?
Tan: To explain this, let's start with our master planning. To save energy consumption, our rule of thumb is building our properties with a north-south orientation to reduce heat. In Setia Alam, for example, the commercial buildings have to have GBI rating like our Corporate Headquarters — which is the first private-sector-owned corporate office accorded a GBI Platinum rating. Green design helps a lot in air pollution control. With the right equipment built within from day one, such as carbon dioxide sensors, the air in the building is definitely much better than before. The building will be more sustainable as well. We also use low-VOC paints, and provide greenery and parks.
It is not easy to control outdoor and indoor [air quality]. The indoor air quality depends very much on the [property] owner. After the property is handed over, the owner has to do his or her part to ensure that he or she lives in a fresh and clean environment. All of these bring us to the need for awareness and education.
Read the rest of the discussion here:
* Know the air that you breathe
* Air pollution in Malaysia — how serious is it?
* The price of taking in filthy air
* Of gyms, hospitals, hotel rooms and offices
* The 'price' of clean air
* The political and individual will
* Wish list
This story first appeared in EdgeProp.my pullout on April 20, 2018. Download EdgeProp.my pullout here for free.