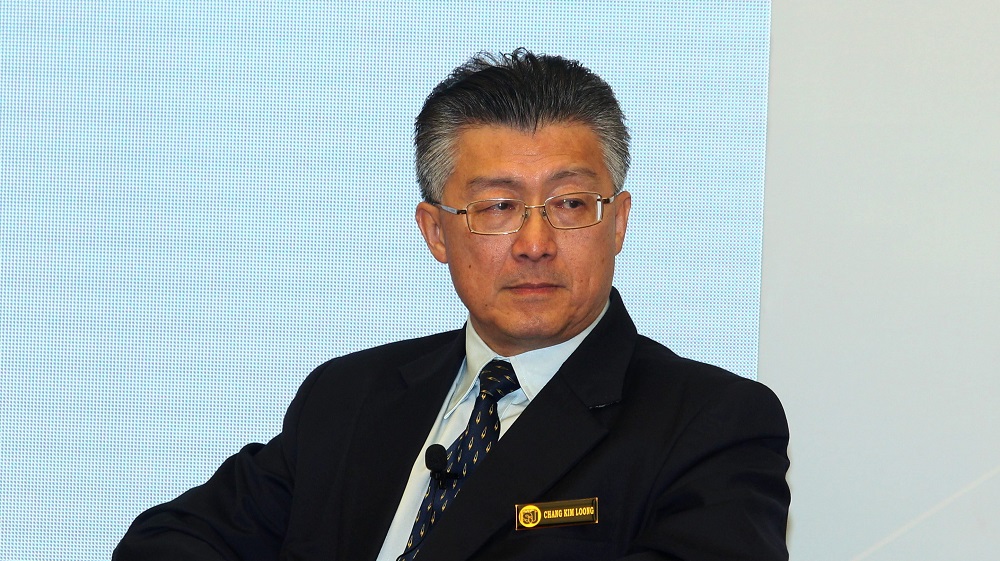 PETALING JAYA (May 11): As Malaysians witness the establishment of a new government by Pakatan Harapan (Pakatan), the National House Buyers Association (HBA) is looking at the promises made in its election manifesto, especially with regard to affordable housing and homeownership with "high optimism and anticipation".
"The proposals from Pakatan are well thought out and if implemented right, can go far towards increasing the supply of affordable housing and reduce the threat of a homeless generation," said HBA honorary secretary-general Chang Kim Loong today.
* PEPS: Pakatan's affordable housing policy a step in the right direction
* Pakatan Harapan wins — its manifesto promises on affordable housing, property, land
* Country Garden optimistic on economic growth despite new government
* MBAM hopes for better communication with new govt
* Asli: Proposed tax incentives by new govt will speed up affordable housing construction
* Rehda: Pakatan has good proposals, but more holistic approach needed
* Ideas: Property-related election pledges may hurt real estate market
First up, he said is the need to define 'affordable housing", "to ensure that this term is not abused by unscrupulous housing developers".
To the non-governmental organisation, its definition of "affordable housing" comprises three criteria: housing priced between RM150,000 and RM300,000, minimum built-up 800 sq ft and in an accessible location served by good public transportation as well as amenities.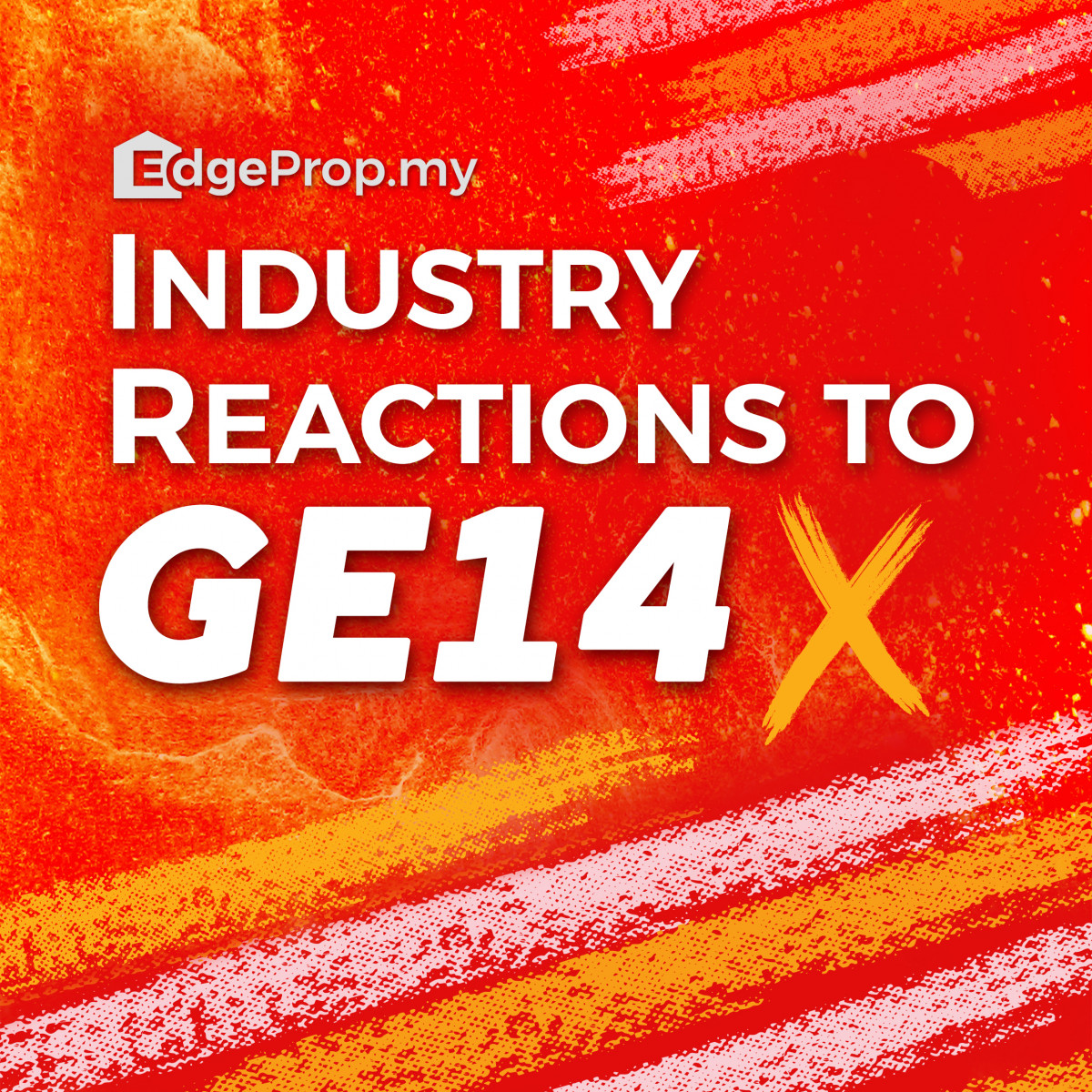 "According to Bank Negara Malaysia, the median property price in Malaysia is severely unaffordable and out of reach to the majority of the rakyat.
"HBA hopes that the new housing minister will always put the interest of the rakyat and country first before the interest of housing developers and does not become a 'Minister for Housing Developers'," Chang told EdgeProp.my.
He also reiterated HBA's call to implement the build-then-sell (BTS) 10:90 system to avoid abandoned projects as it is a far safer mode of home delivery system.
On the new ruling coalition's promise to build a million affordable homes across Malaysia within two terms of the Pakatan government, Chang said this is an achievable target to meet demand on a consistent and sustainable period.
Affordable housing must not be viewed as an "end game target" but rather as a "continuous target that is adjusted for current events", he added.
Below are HBA's view on Pakatan's other promises:
• To create a special housing loan scheme tailored for youths who want to buy their first property.
HBA: "This is a good scheme to assist first time house buyers with favourable terms such as perhaps a lower interest rate or a 'step-up' loan repayment scheme whereby the loan payments for say the first five-years are lower and increases gradually as the income level of the borrower is also expected to increase. The said property must be for owner's occupation and not to be rented out or for investment purposes."
• To take over maintenance costs in low-cost housing areas in order to lower the burden on residents.
HBA: "Although the intention of this scheme is noble, residents should not be exempted, in totality, from paying a fair share of the maintenance cost of the said housing units. The government can share part of the maintenance cost with residents paying the balance. If the residents are not paying for their fair share, such residents will not have the right mindset to also look after the maintenance of these housing units."
• Work with state governments to convert land status if developers want to build affordable houses. The quota for affordable houses will be increased.
HBA: "This is a good move as land is under the purview of the respective state governments. For affordable housing to succeed, both the federal and state governments must cooperate in order to meet the same goals."
• Tax incentives for companies that focus on affordable housing, to encourage use of the latest and cheaper technology such as the industrialised building system (IBS) so that cost to buyers can be reduced.
HBA: "This is a good move as the best channel to deliver affordable homes are private housing developers. HBA has in the past suggested that the government give more incentives sich as 'special tax scale' and 'fast track approvals' etc to private housing developers to build more affordable housing units."
• Widen the rent-to-own scheme nationally through cooperation with commercial banks by enabling the rent-to-own scheme to be introduced in the primary and secondary markets;
• Enable those who are currently renting to have the opportunity to migrate to a rent-to-own scheme if they qualify.
HBA: "HBA supports such a move and had in the past given suggestions that a wider rent-to-own scheme be introduced to assist even the middle-income group who find it very challenging to buy their first property. Currently 'rental housing schemes' are catered towards the lower income group in form of social housing schemes such as PPR units and the middle-income group who find it challenging to qualify for a traditional housing loan have nowhere to go."
• Prevent landbank hoarding activity through setting a time limit for companies to complete their construction so no corporate giants can hoard lands without developing them.
HBA: "This is a good move as lands left idle for too long do not benefit society. However, a reasonable period must be given to housing developers to launch their units as forcing housing developers to build too many units within a short period of time can adversely affect the property market."
• Incentives to the smaller bumiputera and non-bumiputera developers so that they can compete on a level field.
HBA: "The government does not need to give special incentives to smaller bumiputera and non-bumiputera developers. Housing development is considered as big capital business and only financially sound companies should venture into such business. Smaller developers should be encouraged to seek commercial and mutually beneficial partnerships in order to compete with larger developers. If they are not financially sound, they should not come into developments and risk abandonment of projects."
• Reform the PR1MA programme to prevent exploitation by crony developers who obtain government land at discounted prices but then reap high profits by building small amount of affordable houses.
HBA: "HBA fully supports any measures to reform the PR1MA programme as HBA had in the past strongly criticised PR1MA for deviating from their original and noble aspiration of delivering affordable housing to the public. PR1MA is now partnering with private housing developers whereby only 50% of the allocated land area is reserved for affordable properties with the balance reserved for commercial and 'lifestyle properties'."
• To increase bumiputera homeownership, simplify the processes to build affordable houses on lands owned by state Islamic authorities including Waqf land. Incentive will be given to encourage Islamic authorities to work with private developers.
HBA: "HBA supports any measures to promote affordable housing. However, as HBA does not have the full details of this proposal, HBA would just like to say that the law must be applied equally and consistently and be transparent to all parties, regardless of religion.
• Setting up of a National Affordable Housing Council to bring together the work of the various agencies under one roof. This council is to oversee the affordable homes construction, coordinate a unified and open database on unsold affordable homes and coordinate a rent-to-own scheme for the B40 and M40 groups.
HBA: "HBA supports this measure and has in the past called for a National Taskforce to drive affordable housing which is to comprise both federal and state government representatives with key regulators and agencies such as Bank Negara Malaysia, Employees Provident Fund Board, etc."
• Allocate part of the dividends derived from Felda investment and Felda subsidiaries to be used to build new Felda townships and houses for second-generation settlers.
HBA: "As stated earlier, HBA would generally support any measure to promote affordable housing. However, this proposal is very specific to Felda and it should be left to the Board and Management of Felda to decide.
• Ensuring that state housing agencies provide assistance to families who are in need. They should be given an opportunity to have a quality home at reasonable price, and a loan repayment mechanism that is based on their ability to repay such as a hire purchase scheme.
HBA: "HBA would support any measure to assist lower income groups to have access to affordable housing. However, for the B40, getting access to traditional housing loans can be challenging. A rent-to-own scheme is probably the better avenue.
• Instructing local authorities and state governments to place conditions on housing developers so that in areas where there are former Indian plantation workers, the developers must build affordable homes for them
HBA: "The issue of displaced plantation workers is a complex problem and forcing developers to build affordable homes for them may not be the best solution as the developers will just price in such cost to other house buyers. A better solution would be to build affordable homes for displaced plantation workers and at the same time, ensure that such displaced plantation workers get the necessary skills training to look for another job."