PETALING JAYA (May 15): Election pledges made by the new Pakatan Harapan (Pakatan) government regarding affordable housing and the property market at large may hurt the industry as the new government seeks to further control the market which could potentially prevent its self-correction, said Institute for Democracy and Economic Affairs (Ideas) senior fellow Dr Carmelo Ferlito.
* PEPS: Pakatan's affordable housing policy a step in the right direction
* Pakatan Harapan wins — its manifesto promises on affordable housing, property, land
* Country Garden optimistic on economic growth despite new government
* MBAM hopes for better communication with new govt
* Asli: Proposed tax incentives by new govt will speed up affordable housing construction
* HBA looking forward to new govt's promises on housing
* Rehda: Pakatan has good proposals, but more holistic approach needed
"I believe the right question to be answered is if Pakatan's proposals for the property market are not simply realistic and feasible, but if they are beneficial or harmful.
"The general perception I have regarding Pakatan's manifesto on the property market is the one of a desire for an exponential growth of government control and regulation," Ferlito told EdgeProp.my in an e-mail interview.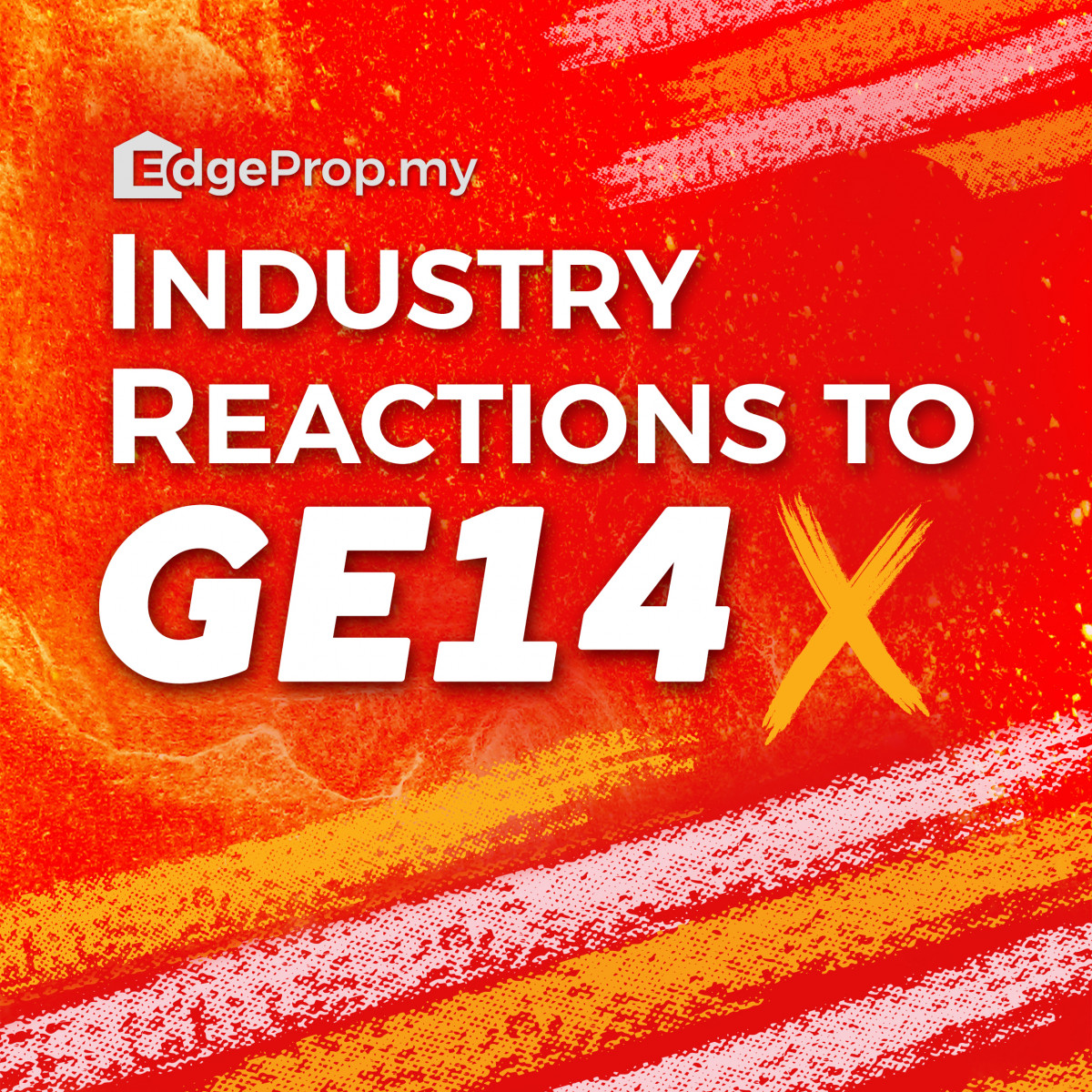 Pakatan had pledged to build a million affordable houses within two terms, something Ferlito noted that was already attempted by the previous ruling government Barisan Nasional, but they barely reached 25% of their target.
"Of course, with the use of power and the violation of market conditions, ambitious targets can be achieved. But the main issue here is — does Malaysia need such houses?
"And eventually, which is the best way to discover it? Markets are made of billions of inter-individual transactions and therefore supply and demand are constantly reshaped on an evolutionary path that can be hardly predicted. This is the reason why real needs can only be discovered, and rediscovered over and over again, via the market process," Ferlito elaborated.
He said private developers are slowly becoming aware of "unexploited profit opportunities" in the affordable housing segment, tempting them to invest in that category to temper their high-end property focus in recent years.
"However, government presence as a direct competitor must discourage such orientation, limiting the supply of affordable houses and impeding a reshaping of the investment structure that might ease the pain coming from the crisis.
"In this specific moment, with a housing bubble ready to burst, it would be preferable for the government to step back from direct involvement in development projects," he added.
He was also critical of its other proposals, namely to set up a central affordable housing agency and its move to prevent landbank hoarding activity by setting a time limit to develop the land.
"This [landbank hoarding prevention] is an open violation of property rights," he said.
Meanwhile, he said the central agency idea is based on the assumption that a central planner will know the needs of the market better than the people themselves, or is more efficient than market processes.
"Increasing government action and regulation means also to increase the financial burden on tax payers' money. When Pakatan proposed to take over maintenance costs in low-cost housing areas, it is not clear how such expenditures would be financed. We have must not forget that expenditures need financial backup, and this means higher fiscal pressure. There are no free meals. Someone is going to pay for the bill," said Ferlito.
"Pakatan's victory was welcomed as a revolution. However, it will be remembered as such a revolution only if its ruling period would be marked by discontinuity from the past, which means a higher degree of trust in people's freedom; from the economic perspective this means a higher degree of trust in the market process ]which is the consequence of a higher understanding of economics].
"I hope that the more market-friendly elements in the coalition will prevail and explain how the property market needs more freedom if it is going to successfully overcome the storm that is coming," Ferlito concluded.