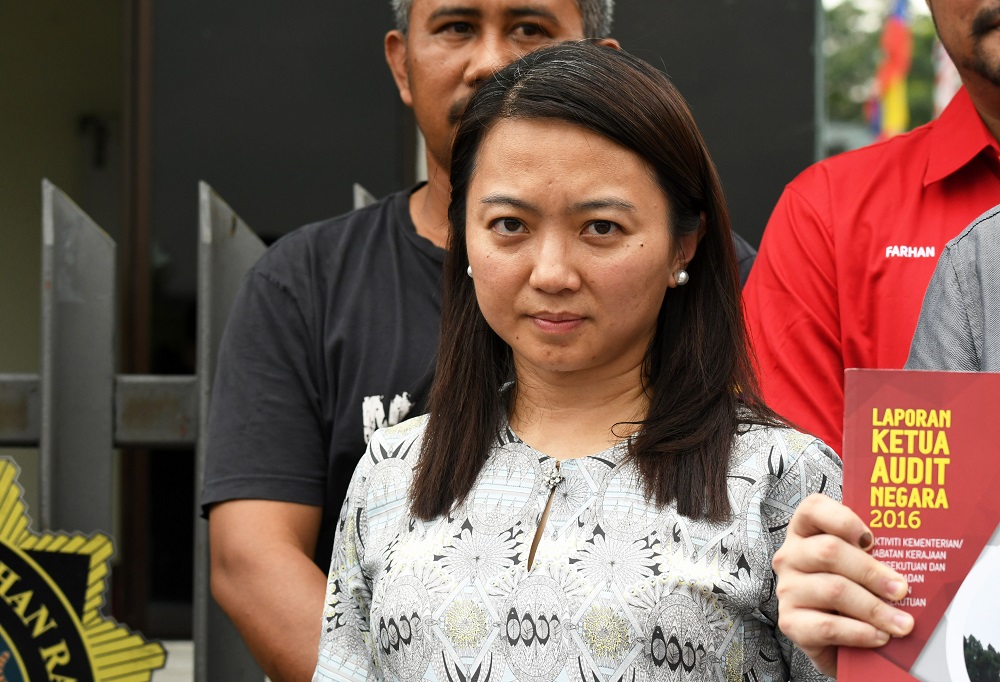 PETALING JAYA (May 30): Over-development in parts of Kuala Lumpur such as Segambut has caused more flash floods to occur, said Segambut MP Hannah Yeoh.
In a report by the Malay Mail, the lawmaker said one of her main goals as the newly-elected MP is to push for a gazetted plan for her constituency and the state, and to reduce flash floods.
"This has been one of our concerns even during the campaign period before the elections. Flash floods in the middle of the city have got to do with over-development and no proper discharge plan.
"We need to engage City Hall and the Department of Irrigation and Drainage, this is what we will do."
"Now City Hall is focusing on clearing debris from the freak storms in Segambut, but flash floods in general are not just in Segambut," she said.
She also aims to reduce the crime rate in her constituency via effective engagement with the authorities.
"I have had great help from Lip Eng who guided me throughout the transitional process. I am still learning and have engaged with local authorities to understand the cause and age range of those who commit crime in the area," she said.
"Speaking to the Sentul Ibu Pejabat Daerah, we've learnt that drugs are a major factor in the cause of crime, so we will work to address this issue."
She also suggested that more street lights be installed in areas with closed-circuit television (CCTV) units so that the authorities can more easily identify perpetrators of crime.
"We have CCTVs in many areas, but they do not help authorities catch the culprits as the quality of the videos is sometimes too low," she explained.
"By introducing more lights in the poorer areas as well as the richer, we hope that it will ease the process of bringing the culprits to justice.
"In order to bring such reform agendas into parliament, we first have to have a firm grasp of the issues at hand."