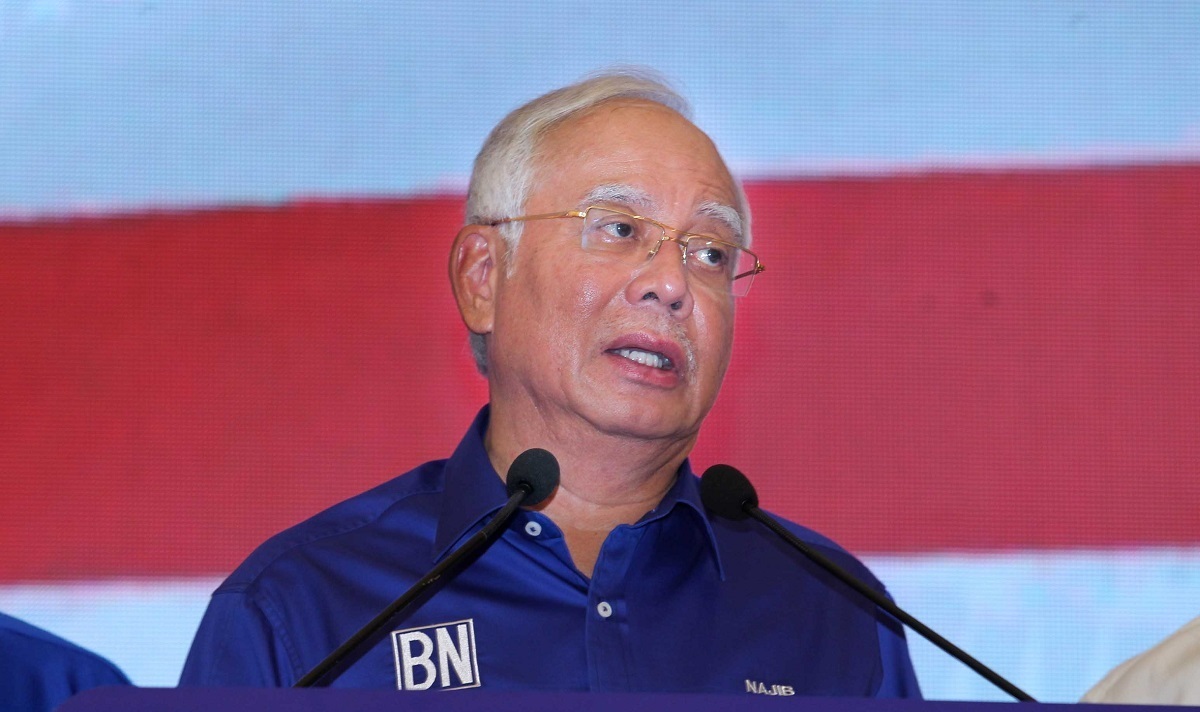 KUALA LUMPUR (July 22): Damansara lawmaker and special officer to the finance minister Tony Pua revealed yesterday that ex-prime minister Datuk Seri Najib Abdul Razak (pictured) "not entirely lying" when he disputed Putrajaya's figures on the price tag of the LRT3 project, the Malaysiakini news portal reported yesterday.
"Najib was not lying entirely when he said that, 'No, it was not RM30.5 billion'. He was telling a half-truth. Why? Because he probably never looked at it.

"So, he let the project go out of control. He just saw the RM10 billion, he didn't see the additions, plus, plus, plus… He signed off on all the Work Package Contracts (WPC) for RM15.8 billion. This was him sitting in the committee; he chaired it, he signed off," Pua said at a forum with his constituents in Petaling Jaya yesterday. .
The news portal reported Pua saying that Najib was "probably unaware that the cost of the project had ballooned"
"But there are many packages. He probably didn't add up all the numbers to get RM15.8 billion. He just signed off each as they are, so he was probably just telling half-truths.

"But it shows the complete lack of management control over expenses for these megaprojects," Pua added.
The Pakatan Harapan government last week approved the continuation of the LRT3 project at a final cost of RM16.63 billion.
Finance Minister Lim Guan Eng said the final total cost of the LRT3 project is reduced by 47% from RM31.65 billion to RM16.63 bilion, saving Malaysians a total of RM15.02 billion.
He said this will include all project costs, including but not limited to WPC, land acquisition, project management, consultancy fees, operational and overhead costs, as well as interest during construction.