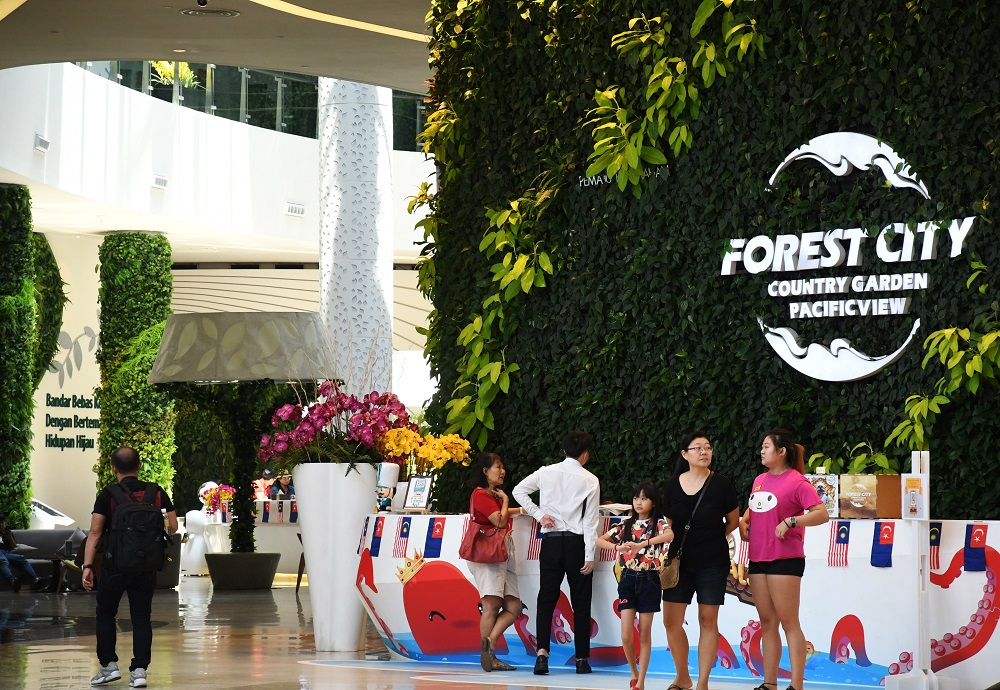 KUALA LUMPUR (Sept 4): The recent statement made by Prime Minister Tun Dr Mahathir Mohamad concerning foreign buyers in the Forest City (pictured) mega project in Johor has cast the limelight on home purchasers from the Middle Kingdom.
Homebuyers from China seem to be attracted to Malaysia for a myriad of reasons.
According to a report today from The Star daily, some of factors that play a major role influencing the Chinese homebuyers are property growth rate, public security, access to educational institutions and healthcare facilities. And Malaysia offers these things.
S P Setia divisional general manager Tony Ling told the English publication that good healthcare services, superb access to commercial malls and the low cost of living were the strength of Malaysia in attracting foreign property investors.
Another reason for the Chinese exodus to the Malaysian property market are the exorbitant prices of homes in China's biggest cities, or first and second tier cities.
Asia-Europe Trade Development Association vice-president Chen Chao told The Star that the home prices in China have risen beyond the affordable range for many mainland Chinese
Chen gave the example of Beijing where residential units around the city centre could hit 100,000 yuan (RM60,278) per sq m.
"It is around 40,000 yuan (RM24,111) psm in second-tier cities like Hangzhou and Xiamen."
Chen added that the clean and green environment, a tolerant society and the Chinese-speaking population were among the draws of Malaysia.
Another attraction is the freehold and 99-year leasehold property titles available in Malaysia.
"In China, the land usage right for commercial units is 40 years and 70 years for residential units," Chen told The Star.
Dr Mahathir also said over the weekend that Putrajaya welcomes foreign direct investments from China, but not for Chinese citizens to buy up land and "control our cities".
"They will buy our land and we will move away from the cities and live at the edge of the forest – if not in the forest itself. This is the picture I foresee," he said.
"What we want is a foreign investment – for them to set up factories and that the workers are Malaysians and not foreigners.
"It is not for them to own big lands and to develop luxurious cities that we cannot afford to live in," said Dr Mahathir.
There have also been reports that Malaysians living in Johor have complained about Chinese nationals buying up properties in Forest City, prompting concerns of environmental damage, a glut in the property market, and the impact of land reclamation on fisheries.
Meanwhile, Housing and Local Government Minister Zuraida Kamaruddin said recently that the government will come up with more explicit guidelines related to foreign purchases of properties in Forest City project to help investors avoid making risky decisions