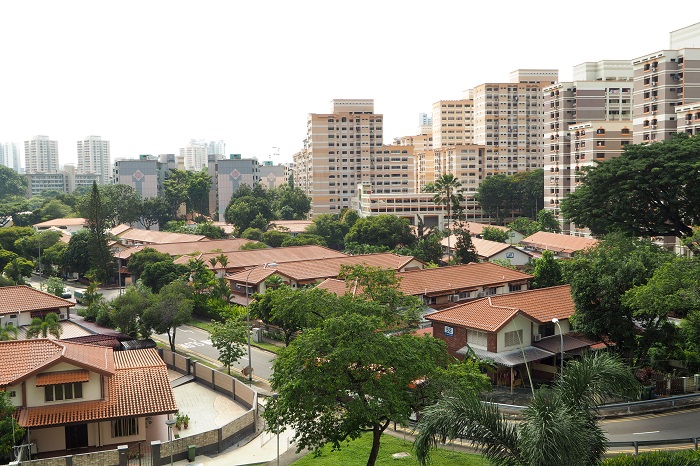 SINGAPORE (Oct 1): According to HDB's flash estimate of the 3Q2018 Resale Price Index, the index has dropped 0.2% from the previous quarter. The index's growth rate has returned to negative territory after just one quarter of 0.1% growth, recorded in the previous quarter, notes Nicholas Mak, executive director of ZACD Group. The latest estimates show that a recovery of the HDB resale market has halted, he adds.
The weakness in the index's growth rate might not be due to the latest property cooling measures, but could partly be due to uncertainty among HDB buyers in the secondary market concerning the value of older flats as the leases shorten over time, Mak says.
New measures announced by the government, such as the Home improvement Programme 2 and the Voluntary Early Redevelopment Scheme (VERS) should "help put resident's mind at ease over the future of their HDB flat', says Eugene Lim, key executive officer of ERA Realty Network.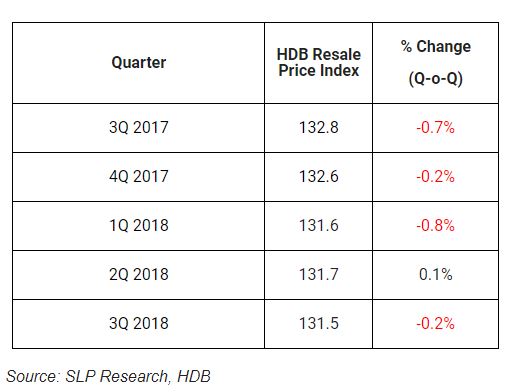 The recent property cooling measures largely affect the private market, and this could drive buyers on a tighter budget to the HDB resale market, he adds. However, details of VERS are still unavailable, and the initiative will not be implemented for another 20 years, points out Mak.
The price decline of 0.2% has also been described as "negligible" by Ismail Gafoor, CEO of PropNex Realty. Demand for HDB resale properties will also come from en bloc owners considering bigger flats as their replacement homes, he says.
ZACD's Mak expects that the HDB resale index to have a y-o-y rate of growth of between-1% to -2%, while PropNex's Ismail expects it to be -1%.
Separately, HDB will offer about 3,800 BTO flats in Sembawang, Sengkang, Tampines, Tengah, and Yishun during its upcoming November sales launch. Those in Sembawang, Sengkang, and Yishun will have a waiting time of two and a half years instead of the typical three to four years.