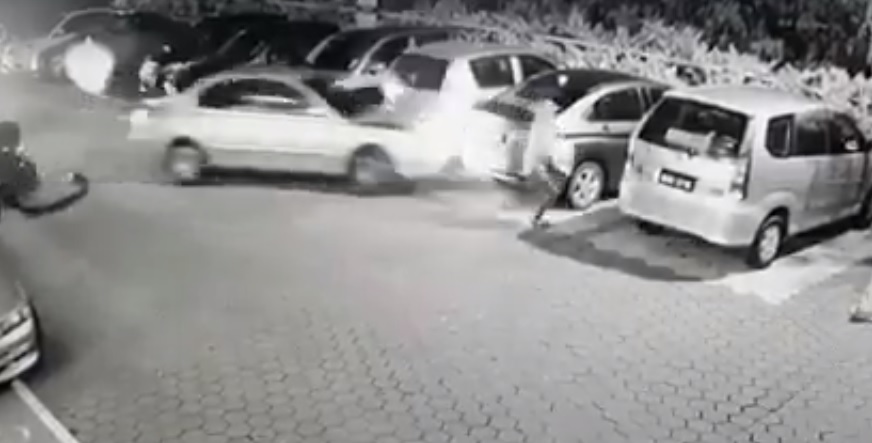 PETALING JAYA (Oct 18): CCTV footage of a woman hit, then dragged by a car in Shaftsbury Square, Cyberjaya has gone viral.
In the video posted on the Cyberjaya Community Facebook page, the footage shows the victim, named by The Star as Wan Amirah Wan Alias, walking in the area at 7.35pm on Wednesday (Oct 17).
A car speeds directly towards her as she attempts to run, hits two other cars and the victim, dragging her along as it speeds on.
Tweets by a user named @cesc_hafiz09 said that the woman had been dragged for a few metres before the car ran over her.
In subsequent tweets, the user said that the victim was in a coma, and in another tweet later said that she had passed away early Thursday (Oct 18) morning, at around 5am.