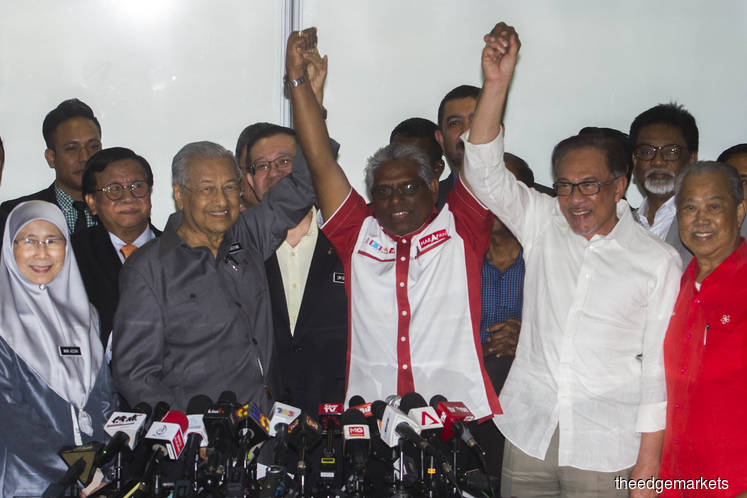 KUALA LUMPUR (Jan 4): The Pakatan Harapan (PH) coalition has named DAP's M. Manogaran to contest in the upcoming Cameron Highlands by-election, which will be held on Jan 26, said Prime Minister Tun Dr Mahathir Mohamad.
"The PH coalition has agreed to pick Manogaran as the candidate to contest in Cameron Highlands," Dr Mahathir told reporters after chairing PH presidential council meeting at Yayasan Al-Bukhary here today.
By the look of it, Dr Mahathir said, "we (PH) will win in the Cameron Highlands by-election", which drew smiles and light chuckles from reporters and other ministers present.
Last year, the Election Court declared the Cameron Highlands' parliamentary seat as vacant, null and void, after it found elements of bribery and corruption.
During the 14th general election on May 9, 2018, the Cameron Highlands seat had been won by MIC's Datuk S. Sivarraajh with 10,307 votes.