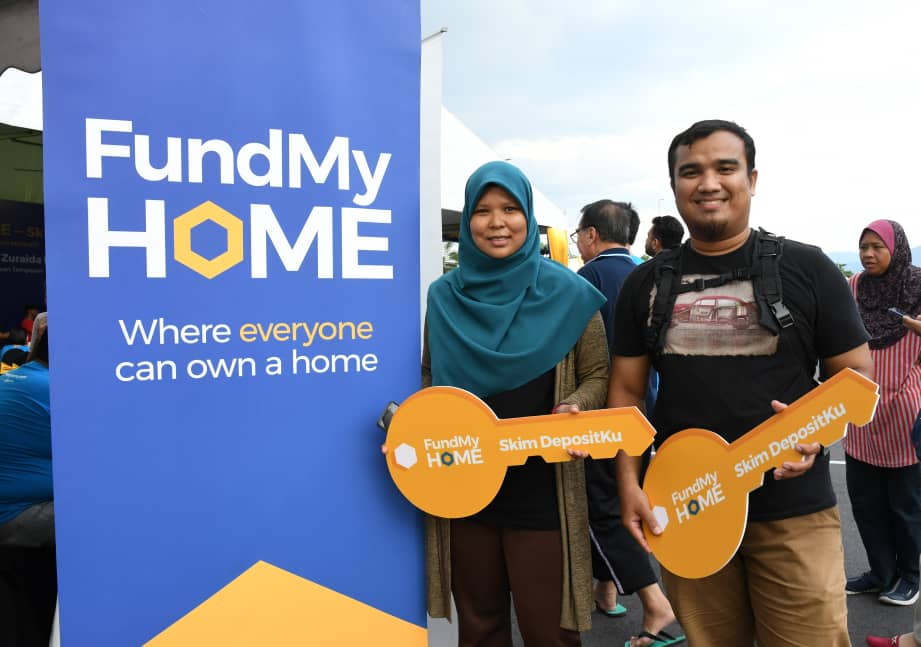 SEMENYIH (Feb 20): Over 20 homebuyers have achieved their life goal of owning a home under a new scheme called FundMyHome+DepositKu scheme which was officially launched by the Housing and Local Government (KPKT) Minister Zuraida Kamaruddin in Semenyih, Selangor today.
The loan initiative enables first-time homebuyers under FundMyHome, the flexibility to obtain a loan of up to RM30,000.
The scheme is open to Malaysian first-time homebuyers in the B40 group for the purchase of a home priced RM300,000 and below from the FundMyHome platform. Approvals are subject to final vetting by the ministry.
*FundMyHome+DepositKu scheme launched to ease homeownership among B40 first-time homebuyers
*Rehda lauds government and private sector initiatives to help B40 own a home
*'We've done nothing wrong but we just can't get a loan for a house,' says desperate buyer
Under FundMyHome, buyers pay 20% of the purchase price to own a home without bank mortgage and monthly repayments. The balance 80% of the cost of the property is contributed by participating institutions, who share the returns from changes in the future value of the home.
Under FundMyHome, a homebuyer seeking to buy a RM307,000 home is required to pay 20% of the purchase price or RM61,400 to own the home. The balance 80% (RM245,600) will be funded by institutions. With FundMyHome+DepositKu, the same homebuyer, if eligible, will receive RM30,000 from the government to help with the 20% payment. As a result, the homebuyer only needs to pay RM31,400.
If the buyer is eligible for the 7% bumiputera discount (RM21,490), then he only needs to pay RM9,910 to own the home.
For young married couple Siti Nurain and Ahmad Faizal, who is staying in a rented house in Segambut currently, the scheme has helped them achieve their dream of owning their own home.
They took some time to decide and finally chose to purchase an apartment unit in a township development in Semenyih.
"This is a place that is full of potential, we foresee this development will evolve to become a self-sustaining township," said Nurain.
Faizal concurs that the mechanism of FundMyHome which enables them to own a house with 20% of the house price with no mortgage loan for five years, provides financial freedom for the couple.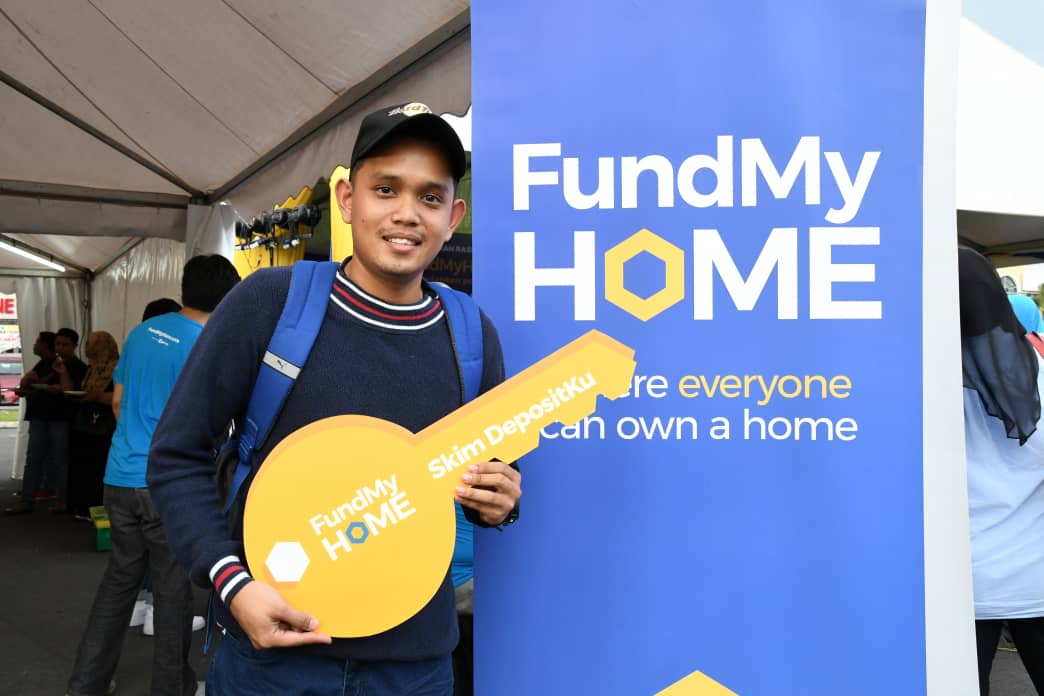 For 25-year-old Afiq Abidin, the scheme has helped him realise his homeownership goal in an easy and flexible way.
"I am one of those people who just entered the job market and this is one of the initiatives that offers an easier and more flexible way to own a home without forking out too much downpayment.
"I got to know about this scheme through the Internet and I was sceptical about whether it is true or not. But once I found out about the scheme, then I was like 'ini baru betul- lah'!" he said.
Currently, he is working in the hotel industry in Johor while his family resides in Cheras.
"The reason I chose this house in Semenyih under FundMyHome is because it is closer to my family's house. Moreover, the house is affordable and situated in an up-and-coming area," he added.
Meanwhile, another buyer Siti Khauzin is now the proud owner of an apartment also in Semenyih that offers all kinds of leisure and wellness facilities.
"We [the family of six people] have been staying in a landed home in Ulu Kelang 10 to 15 years ago, as the children have all grown up and moved out from the house, we are looking for a smaller unit with common facilities," she said.
Her husband Zailan Ramli said they decided to give FundMyHome a try to fulfill their dream of retiring without being financially overstretched.
Developed by EdgeProp Sdn Bhd, the FundMyHome scheme enables first-time homebuyers to only pay 20% of the property price to own a home, choosing from a wide array of high-rise and landed homes of different prices and locations showcased on FundMyHome.com.
The balance 80% of the cost of the property will be contributed by participating institutions, who share the returns from changes in the future value of the home.