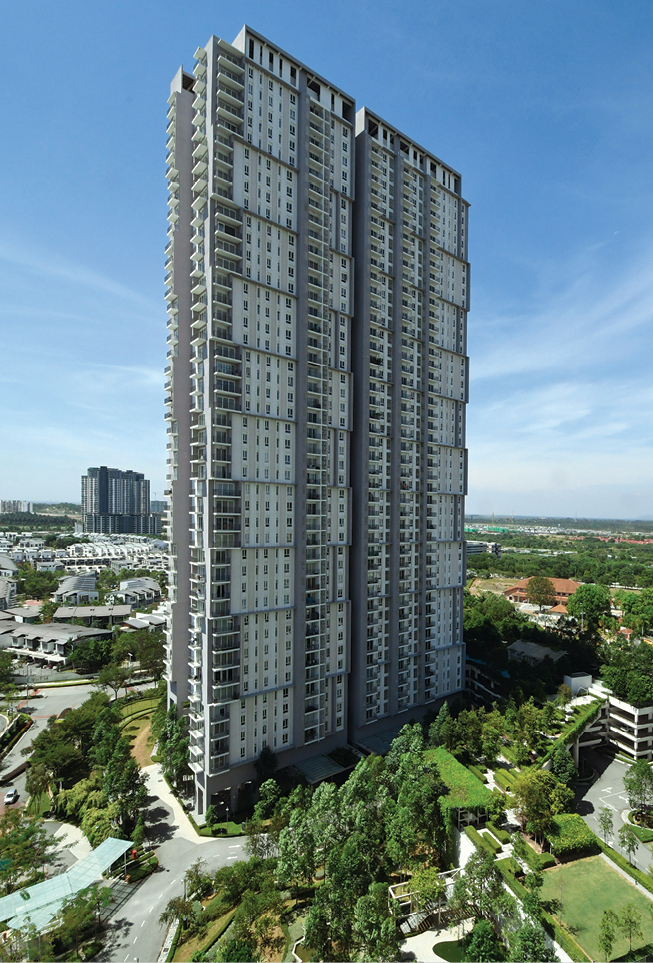 Below 10 Years Multi-Own Strata Residential: Silver: Verdi Eco-dominiums
The popular notion is that the older a building is, the tougher it is to upkeep. For property manager and owners of Verdi Eco-dominiums however, looking after a new building has its own set of challenges and can be just as difficult to manage and maintain.
Besides rectifying the defects in both the common areas and the individual units, the early days of a new building is a crucial period for both the initial property manager, who is usually the developer, and owners to work together and set things right from the start to ensure the long-term sustainability of the project.
That was especially true for Verdi Eco-dominiums, the Silver winner in the below 10 years multi-own strata residential category of EdgeProp Malaysia's Best Managed Property Awards 2019.
Located in Cyberjaya, this Green Building Index (GBI) certified condominium was completed in December 2016 by UEM Sunrise Bhd.
What makes this two-tower project stand out is that about six acres, or more than 60% of the nine-acre project, are landscaped areas and facility spaces.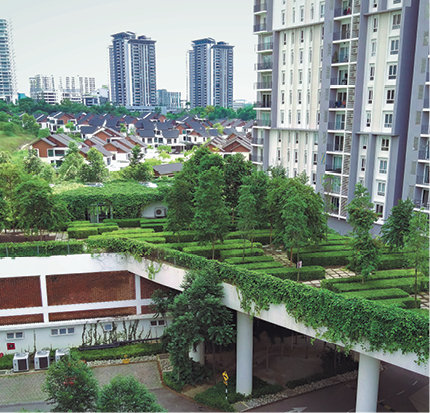 Its wide range of facilities include a maze garden, herb garden, cascading water features and an elevated walkway, offering residents of the 800 condominium units a tranquil and contemporary living environment within a secure compound.
However, such premium facilities require strong commitment from the property manager and owners to ensure good long-term maintenance and sustainability in value.
Hence, one of the key focus areas for the project's property manager SCM Property Services Sdn Bhd and its Joint Management Body (JMB) at the moment is to find ways to cut down the mainte-nance cost without compromising the quality of service. SCM Property is a wholly-owned subsidiary of UEM Sunrise.
According to SCM's Raja Nurul Adila Raja Dzulkifli, the on-site property manager at Verdi Eco-dominiums, some of the cost-cutting measures that the team has taken is to install LED lights and adopt automation such as the portable sprinkler system.
"We have eight gardeners to look after the green spaces but our JMB proposed to have a portable sprinkler system, which is especially useful in hot weather," she says.
"If you look at the entire development, most of it is green. So we have to spend money fertilising and maintaining it. Other than that, the challenge is the hot weather. So we need to water the plants very frequently," adds SCM general manager Paul Richard.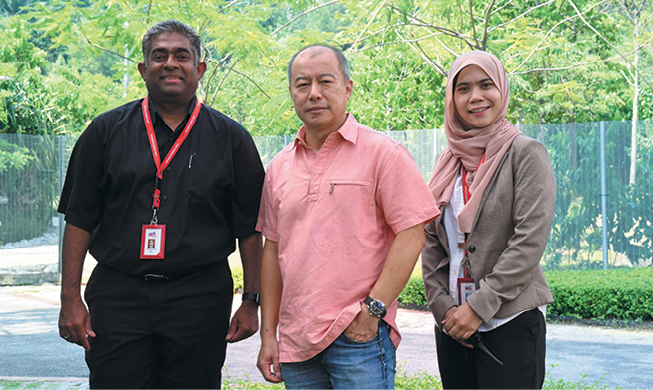 "We had a lot of challenges here at Verdi Eco-dominiums including rectifying defects. But we put in a lot of effort to solve them. We are happy that the residents appreciate what we have done and we will be working very closely with them to make this property a success," says Paul.
Verdi Eco-dominiums JMB chairman Gary Foong Mun Wah says the JMB and SCM have been working together to identify areas where they can reduce cost, such as reviewing the service providers and adopting technology to reduce reliance on human labour.
"The residents here have high expectations and hope that their service charges are worth their value. We negotiated with the lift service provider to get a better rate and we just ordered a portable sprinkler system. We will try it out to see how it works and if it works fine, then we will implement it in all other areas."
Foong says the owners are looking forward to working more closely with SCM to identify areas where they can save cost.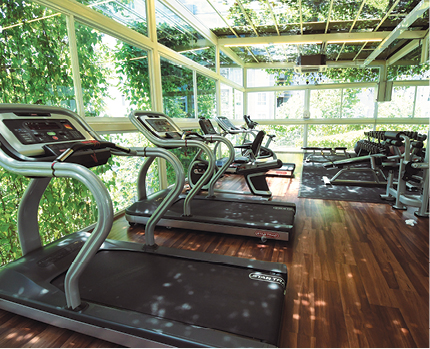 Continuous collaboration
Currently, about 75% of the 800 condominiums in Verdi Eco-dominiums have been sold while occupancy rate stands at about 34%. The collection rate for service charges in 2018 stood at 90%.
"The committee is quite happy with the performance of SCM so far and I hope we can get more savings along the way and build up our funds. We would be constantly looking at ways to reduce the cost, as long as it doesn't affect the quality of service that we are getting," he adds.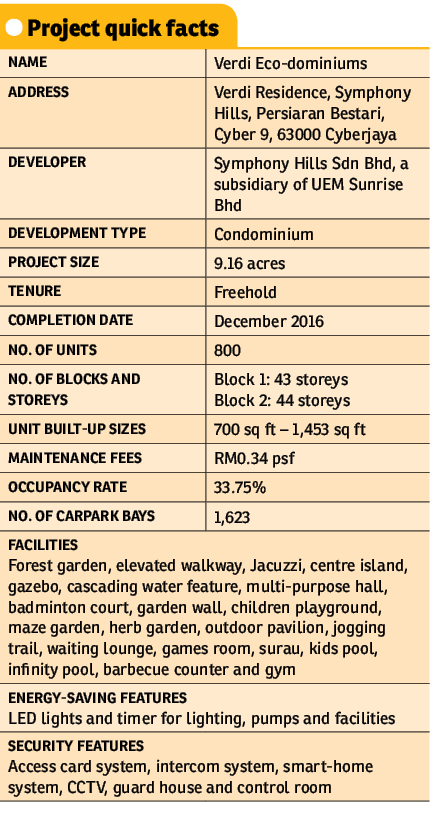 Meanwhile, SCM is committed to serve the owners of Verdi Eco-dominiums and it is confident that with its expertise and experience in managing other properties, it will be able to do a good job. Currently, SCM is taking care of about 28 properties built by UEM Sunrise, including some of the earliest and latest condominiums in Mont'Kiara.
Moving forward, SCM plans to introduce a neighbourhood app that offers payment gateway, virtual concierge and delivery services to better serve its clients across all projects by end-2019.
The highlights of the Awards:
Housing and Local Government Minister Zuraida Kamaruddin on good property management:
For an overview of the winners at the Awards: Tan Sri Jeffrey Cheah named Malaysia's Exemplary Leader of Sustainable Development 2019
For more information about the Awards night and the winners, click here.
This story first appeared in the EdgeProp.my pullout on April 26, 2019. You can access back issues here.