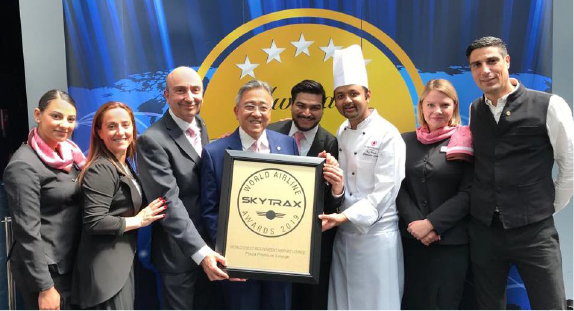 KUALA LUMPUR (June 20): Plaza Premium Lounge at London Heathrow Airport's Terminal 2 has been named the best independent airport lounge in the world at the 2019 Skytrax World Airline Awards ceremony recently.
Plaza Premium Lounges in Hong Kong and Brisbane were also ranked among the world's Top 10.
Plaza Premium Group founder and chief executive officer (CEO) Song Hoi-see attributed the win to travellers and its team around the world. "As the world leader in airport hospitality, we are committed to continuously enhancing our experience to alleviate the pain points of travellers," he said in a statement yesterday.
"In the past year, we have put in much effort in upgrading our service quality and adding new features — from zone planning, ambient design, furniture selection, food and beverage offerings to facilities that cater to different travel types.
"Our goal remains unchanged, that is to create a journey to make travel better for all travellers," he added.
Keeping on its expansion momentum, Plaza Premium Group added Plaza Premium Lounge in Sihanoukville in Cambodia, Ahmedabad in India, Rome in Italy, Cebu in the Philippines, Langkawi in Malaysia and Helsinki in Finland in the past year to its global network of more than 160 locations in over 44 international airports across 22 countries and regions serving 15 million travellers every year.