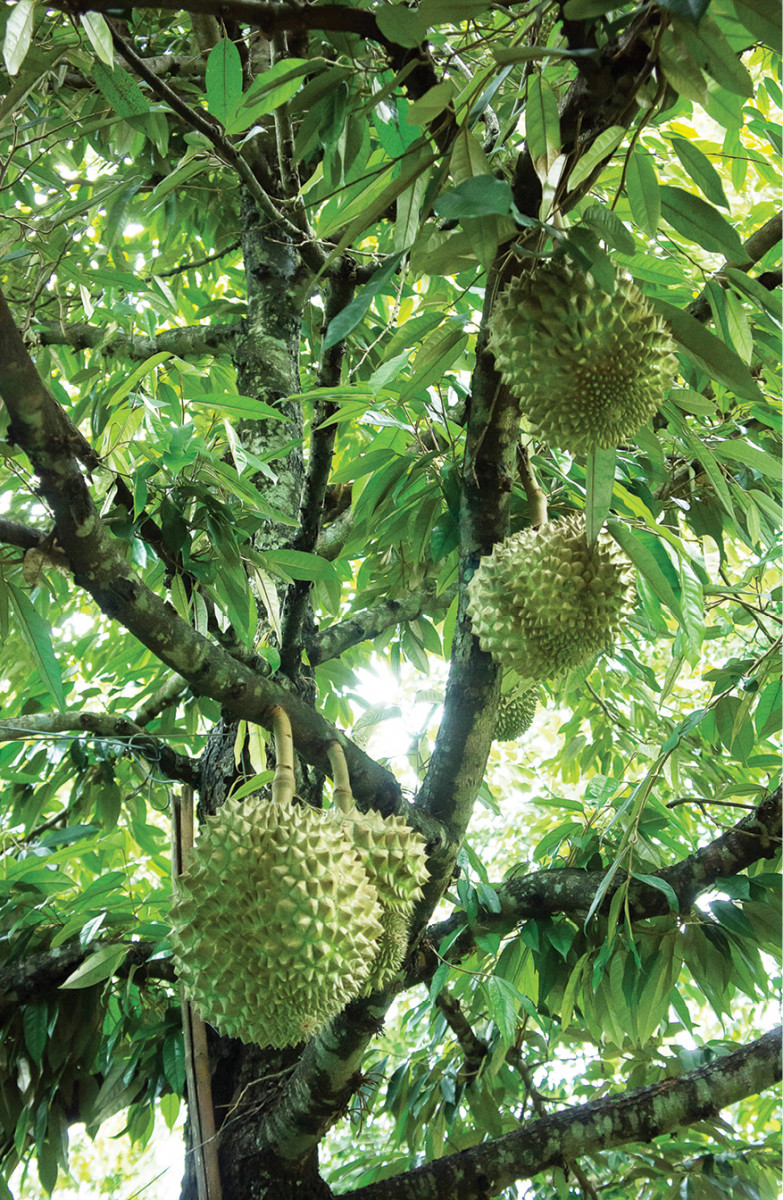 While the property sector is experiencing a prolonged cooling-off period in recent years, durian land, more specifically, agricultural land planted with durians, has stood out with astonishing price growth.
Driven by the surge in demand for the King of Fruits, the transacted prices of these lands in durian-growing hot spots such as Pahang and Negeri Sembilan have skyrocketed since 2013.
The durian land market is so hot that transaction prices have reached new heights, which could be at least partly attributed to speculation driven by the durian frenzy, says real estate consultancy VPC Alliance (East Coast) Sdn Bhd director Gary Wong.
According to data collated by the Mentakab, Pahang-based firm, the average transaction price of durian lands in Raub rose by 251% from RM2.80 psf in 2013 to RM9.83 psf in 2017.
In 2018, the average transacted price declined from its peak in 2017 to RM5.16 psf, owing to the fluctuation in durian prices, resulting in an overall increase of 84.29% from 2013.
"Durian prices have certainly affected durian land prices," Wong tells EdgeProp.my.
Data from the Federal Agricultural Marketing Authority (FAMA) showed that the average retail price of Musang King, the most popular durian clone in the market currently, spiked by 93.15% to RM70.50 per kg in 2017 from RM36.50 per kg in 2013. The average retail price then fell by 35.53% to RM45.45 per kg in 2018 from a year ago.
In tandem with the rise of durian prices, durian lands have seen a steady increase in their valuations.
Wong notes that the transaction price of the lands in Raub was only about RM120,000 to RM150,000 per acre, or about RM2.56 to RM3.44 psf, before it went up to RM300,000 to RM400,000 per acre or about RM6.89 to RM9.18 psf in 2016.
Over the past two years, the transaction price of such lands in the district hovered at about RM400,000 to RM500,000 per acre, or about RM9.18 to RM11.48 psf, which is believed to have been driven by speculation in the market, he says.
"I have seen a SPA (sale and purchase agreement) signed at RM600,000 per acre in Raub, which is a record high. I know the durian farm is really well-managed, but the price is very, very high. I think a fair and reasonable price for these lands now is from RM300,000 to RM350,000 per acre to as high as RM450,000," he adds.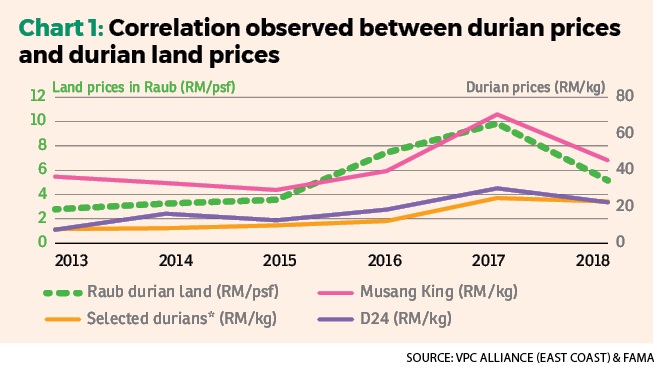 A similar trend was observed in Negeri Sembilan. For instance, the Jelebu district recorded a new high in durian land transaction price at RM350,000 per acre last year, according to Henry Butcher Malaysia (Negeri Sembilan) Sdn Bhd director Siew Weng Hong.
The lands in the district saw an upward surge in transacted price from about RM200,000 (RM4.60 psf) per acre in 2015 and 2016 to the range of about RM300,000 (RM6.89 psf) to RM350,000 (RM8.04 psf) in 2018, an increase of 50% to 75%, he says.
"RM350,000 is a record for the lands here. The hike in durian land prices in Jelebu is mainly driven by the durian frenzy. The district is considered one of the most suitable areas for durian planting [in the state] due to its slope terrain which is very conducive for durian planting," he notes.
Correlation between durian prices and land prices
There certainly seems to be a strong correlation between durian prices and durian land prices.
The prices of Musang King and the durian lands in Raub for example, have shown steady increases since 2013, reaching their peaks in 2017, before dipping in 2018 (see Chart 1).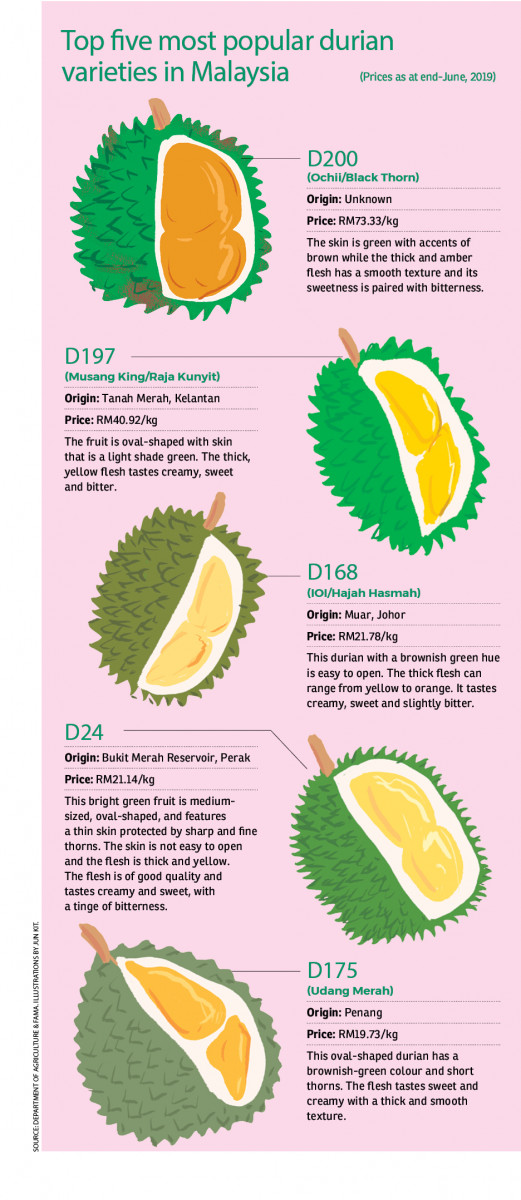 Maxland Real Estate Agency senior negotiator Flohrence Yong, who specialises in agriculture lands in Pahang and Negeri Sembilan, says the spike in demand for durian lands started about six years ago.
"At that time, many China tourists came to Malaysia and fell in love with the fruit. However, local supply was not enough to cater to them.
"Following that, many realised the potential of the King of Fruits which led them to buy durian plantation lands," she says.
The King of Fruits has long been sought after by locals and Singaporeans, points out VPC Alliance's Wong, thus consumers from China drove durian prices even higher, especially popular clones such as Musang King and D24.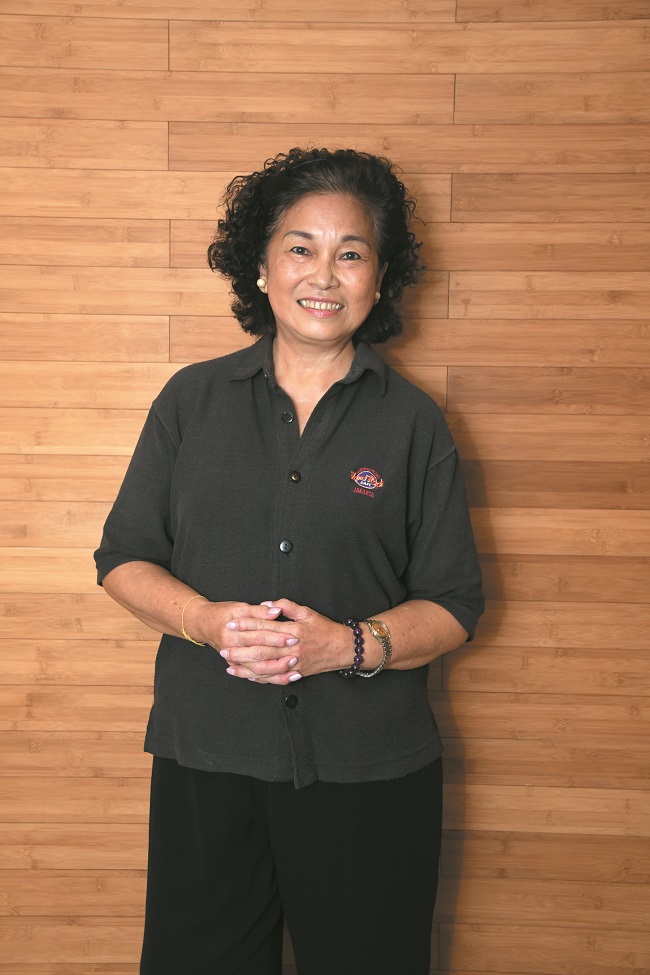 As a result, more people began to venture into the business, lured by the lucrative returns from the crop, especially those who export them to overseas markets such as China, Hong Kong and Taiwan, he notes.
"Last year, a client from Hong Kong told me that the Musang King can be sold for up to HK$500 (RM263) per kg there – which is crazy! That was why he invested in a durian orchard in Jalan Manchis in Karak, Pahang and began importing the Musang King to Hong Kong last year," he says.
In the meantime, rubber and oil palm estates are being converted into durian farms due to the weak prices of the two commodities.
"Durian is like the golden crop compared with oil palm and rubber which are suffering weak prices. So, the trend now is to buy rubber or oil palm plantations and convert them into durian lands.
"Currently, this is a very profitable venture. We noticed that there are small companies formed by professionals such as doctors and engineers venturing into this business," he adds.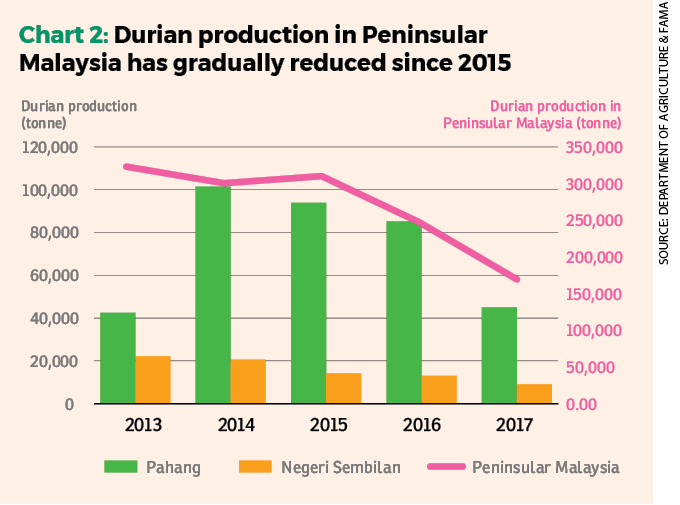 However, Siew of Henry Butcher Malaysia (Negeri Sembilan) believes the rise in durian land prices should not be fully attributed to the durian frenzy alone as agricultural land prices in general has been trending up since 2016 owing to the scarcity of land and urbanisation.
"But the increase in durian land price is higher than other types of agriculture land, such as rubber and oil palm, due to the durian frenzy," Siew says.
According to the Malaysian Palm Oil Board, the price of crude palm oil on the Peninsula averaged at RM1,998.50 per tonne in the first half this year (1H2019), 15.91% lower than the RM2,376.50 per tonne in 2013.
Meanwhile, Standard Malaysian Rubber 20 price has dropped by 23.31% from about RM7.75 per kg in 2013 to RM5.94 per kg in 1H2019, based on figures from the Malaysian Rubber Board.
Frenzy continues
The durian frenzy does not seem as if it will be over anytime soon and durian lands are still being snapped up by investors eager to jump on the bandwagon.
Wong gathers that many lands totalling more than 10,000 acres in Pahang, particularly in Raub, Sang Lee and Kemasul, have been acquired by companies for commercial durian planting.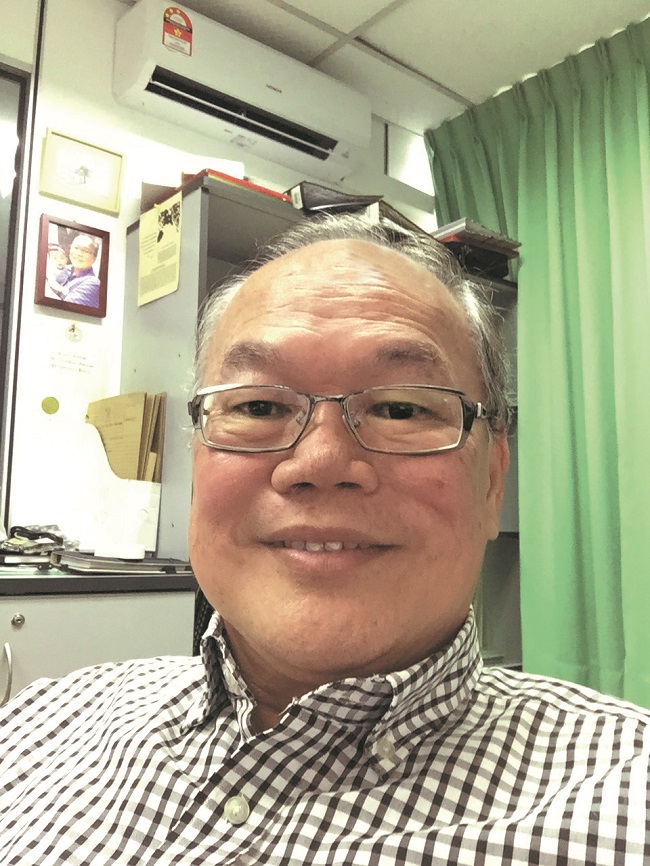 Moreover, the demand for durians is expected to rise further following the approval from China allowing Malaysia to start exporting whole durian fruits to the country starting August this year. Before this, only frozen durian pulp was allowed to be exported to the Middle Kingdom.
"The approval from China was the catalyst that prompted everybody to go into the durian plantation business. Some durian farmers, who have only 20 or 30 acres of land, began to acquire more land. Even wholesalers were seen venturing into durian plantations," says Maxland's Yong.
Hence, she believes land prices will continue to rise due to the rosy outlook for durian demand and the scarcity of land.
"Durian farmers do not want to sell their land now due to the bright outlook for durians, and while demand for such land is high," she elaborates.
For a year now, new listings on the market have been scarce. However, there are still opportunities within areas located "deeper" in Pahang, such as Temerloh and Kuala Lipis.
"There are also opportunities in other states, such as Titi and Mantin in Negeri Sembilan. Compared with the durian planting hot spots of Raub and Bentong, these areas offer cheaper land prices," she says.

VPC's Wong also notes that old durian farmers in the Sungai Ruan and Klau areas not far from Raub may let go of their durian orchards. "In the Sungai Ruan and Klau areas, there are old farmers who may be retiring and their children are not interested in the farm. So they may be willing to sell off their farm and look after the farm for one or two years for the new owner before they retire.
"Usually, these old hands are very good because they have decades of experience so it would be a good idea to retain them to take care of the farm for one or two years and learn the skills and knowledge from them during the period," he says.
Will prices continue to rise?
In view of the sizzling market supported by the strong demand for durians, Siew believes that durian land prices will go up further.
However, he warns buyers to be wary of uncertainty in future demand from China for the fruit, as the actual demand could be weaker than expected.
"It is hard to tell if the current high land prices will be sustainable. If the actual demand from
China is not what is anticipated, then interest may die down. So, one should be cautious," he adds.
On top of that, the supply of certain types of durian is expected to increase tremendously in five years' time considering the rush to plant popular durian clones such as Musang King now, Siew says.
"So, if the durian price goes down due to oversupply, it might not be worthwhile for one to invest RM400,000 to RM500,000 in a durian small holding now as the returns might not be good," he offers.
VPC's Wong does not expect durian land prices to rise further as supply of durians is expected to spike due to the large scale commercial planting taking place in Pahang.
"The anticipated increase in supply would not augur well for durian prices and in turn, not good news for durian land prices.
"From 2013 to now, durian land prices have increased from RM150,000 to as high as RM600,000, so I think this is about the peak already," he opines.
He also warns that durian farms are not an easy venture that can generate returns in the short term. It also involves a lot of cost.
"Durian plantations require professional care. If you are planting on a vacant land, you would need to wait about six years before the trees start to fruit. And the cost of maintaining the plantation can vary from RM60,000 to RM100,000 per acre in the first six years, which includes irrigation system, fertiliser, pest control and labour cost," he elaborates.
This story first appeared in the EdgeProp.my pullout on Aug 16, 2019. You can access back issues here.