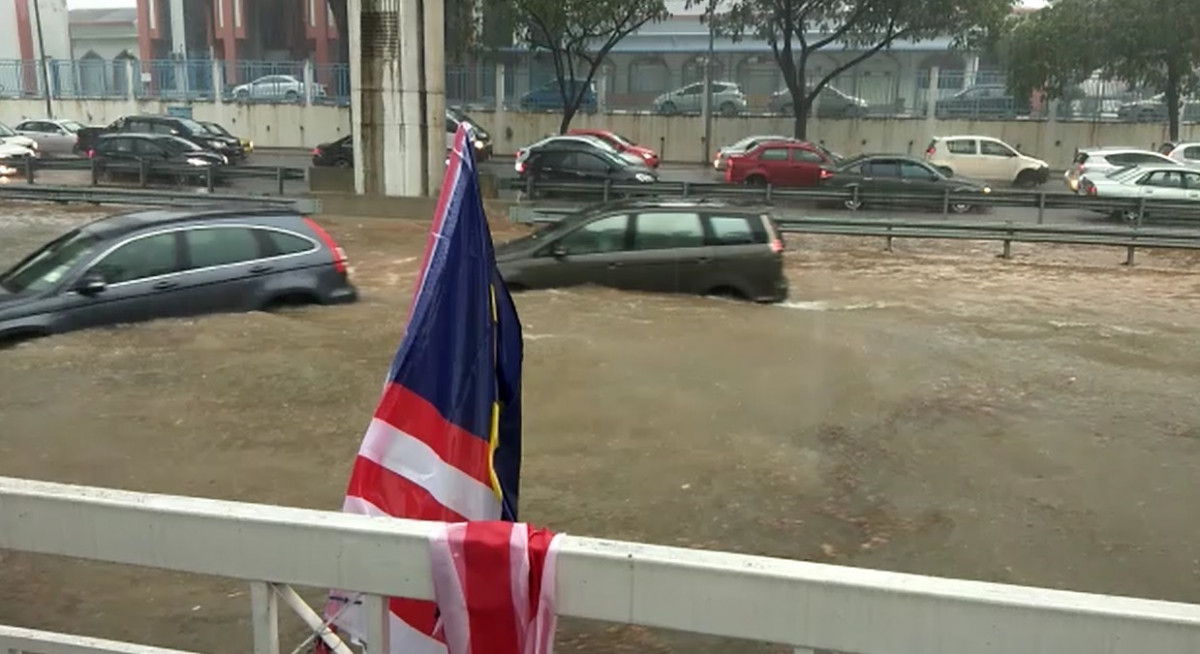 PETALING JAYA (Aug 17): The flash flood that hit parts of Subang Jaya and USJ on Thursday evening was caused "intense rainfall during the short period", and not clogged drains.
"The main drain at Persiaran Subang to Sungai Klang flowed at a high velocity while the secondary main drain at Persiaran Murni, Persiaran Perpaduan and Jalan Mulia suffered head loss and could not cope with volume of water, resulting in flash flood at the junctions of Persiaran Kewajipan, Persiaran Perpaduan and Persiaran Tujuan.
"We checked the drains along Persiaran Kewajipan. They were not clogged. The drains just did not have the capacity to cope with the heavy rain," Subang Jaya Municipal Council (MPSJ) deputy president Mohd Zulkarnain Che Ali told the media today, reported The Star.
"While there are no data stations in Subang Jaya, it is estimated that the rainfall was around 100mm on Thursday," he revealed.
The heavy rains reportedly started at around 4pm and ended at about 6.45pm on that day.
"As a long-term measure, MPSJ will widen the drains along Persiaran Kewajipan.
"For the time being, we will monitor the situation, especially during a downpour and check if there are blockages that were not visible during dry periods. If needed, we will close Persiaran Kewajipan and divert traffic with the police's help," Zulkarnain told the English-language daily.
Videos of vehicles being swept away in front of the USJ 8 police station went viral on social media.