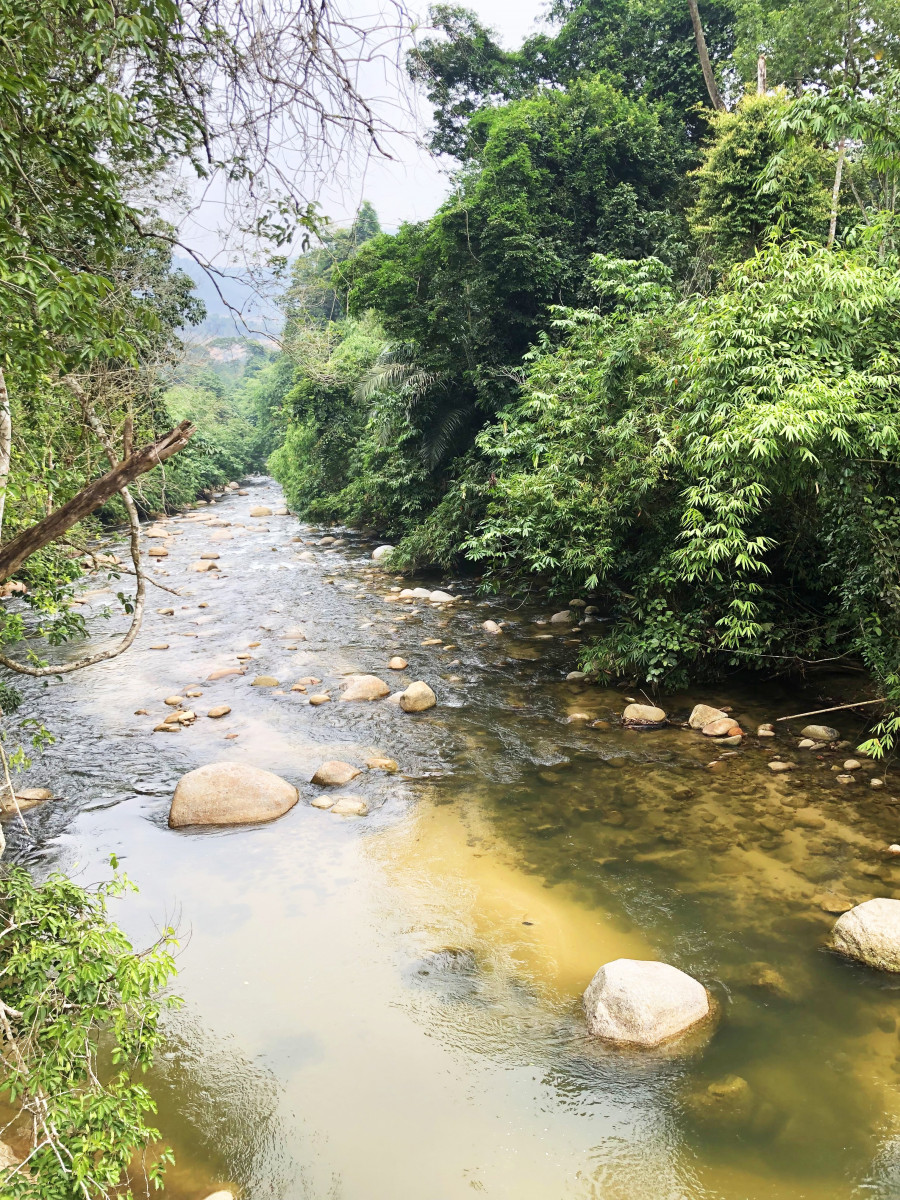 Nestled between the town of Kampar and Simpang Pulai, Gopeng is a former tin-mining town in Perak which has become popular among outdoor adventure-seekers especially those who enjoy caves, jungle treks and white-water rafting.
Known as a Black Area during the Communist Insurgency, the many lime-stone caves were used as hideouts by the insurgents, but today these caves attract avid cavers and nature lovers.
Gopeng is easily accessible from Kuala Lumpur and a comfortable drive will take about two hours via the North-South Highway.
The town offers lots of things to do for the active visitor, so to pack everything in 36 hours would be impossible, but we certainly tried to cover as much ground as we could within that time frame on a weekend outing there from KL.
7:00am: We started our journey from KL on a warm and hazy morning. It was an easy drive on the North-South Highway. The scenery became greener the further north we went and we knew Gopeng was near when we spotted limestone hills ahead. We exited the highway to Gopeng close to 9am, paying a toll of rm23.30.
9:00am: When we arrived in Gopeng town, it was like stepping back in time. Its old pre-war shophouses are still being used and lived in, although a few have been left dilapidated.
But first, we must eat. We went looking for breakfast at the Medan Gopeng food court located next to Pasar Gopeng. There were abundant halal and non-halal choices. We were told to try the steamed paus with a variety of filling including char siew and red bean paste. They have frozen ones as well which you could bring home.
We also tried the lai fun (rice noodle in clear broth) and nasi lemak. All were yummy and went down quickly accompanied by leng mong ping (iced lemonade using lemons and not limes) which we agreed was one of the most refreshing drinks we had ever tasted.
9:45am: After our hearty breakfast, we took a 30-minute drive to Kampung Ulu Geruntum, nestled within a thick forest where some resorts are located along the Kampar River, to start our first activity which is the Rafflesia Trek, to spot one of the largest flowers in the world. There must be a guide, usually a local orang asli, for most of the adventure activities in Gopeng's great outdoors. All activities can be arranged through the resort where you have chosen to stay in or through RiverBug Asia.
We met our guide at the resort and headed to the Semai orang asli village called Kampung Ulu Geruh to start our trek. The trek was an easy walk initially until we reached the foot of a hill. The uphill climb was quite challenging and we had to use ropes to ascend the hill to reach the Rafflesia site.
It took us almost an hour to get to the site but we were rewarded with the sight of the flower in various stages of bloom from "ping pong" to "takraw" to "kobis" and to full bloom. All weariness disappeared and we even forgot about the countless leeches that were feasting on us — we will not forget to don leech socks next time.
The species here is called Rafflesia Cantleyi. Contrary to what people say, the flower does not stink. It only stinks when it is rotting and will stay in full bloom for four to seven days.
On the way back we managed to find time to take a refreshing dip in the Kampar River before heading for lunch.
1:00pm: For lunch, we decided to visit a quaint little stall nestled in the middle of a durian orchard called Gopeng Hill Asam Laksa. The place is run by three generations of a family — the grandmother is the cook, the mother is the assistant and the children are the waiters. The three-year-old stall usually sells out by 1pm, so we were lucky that day.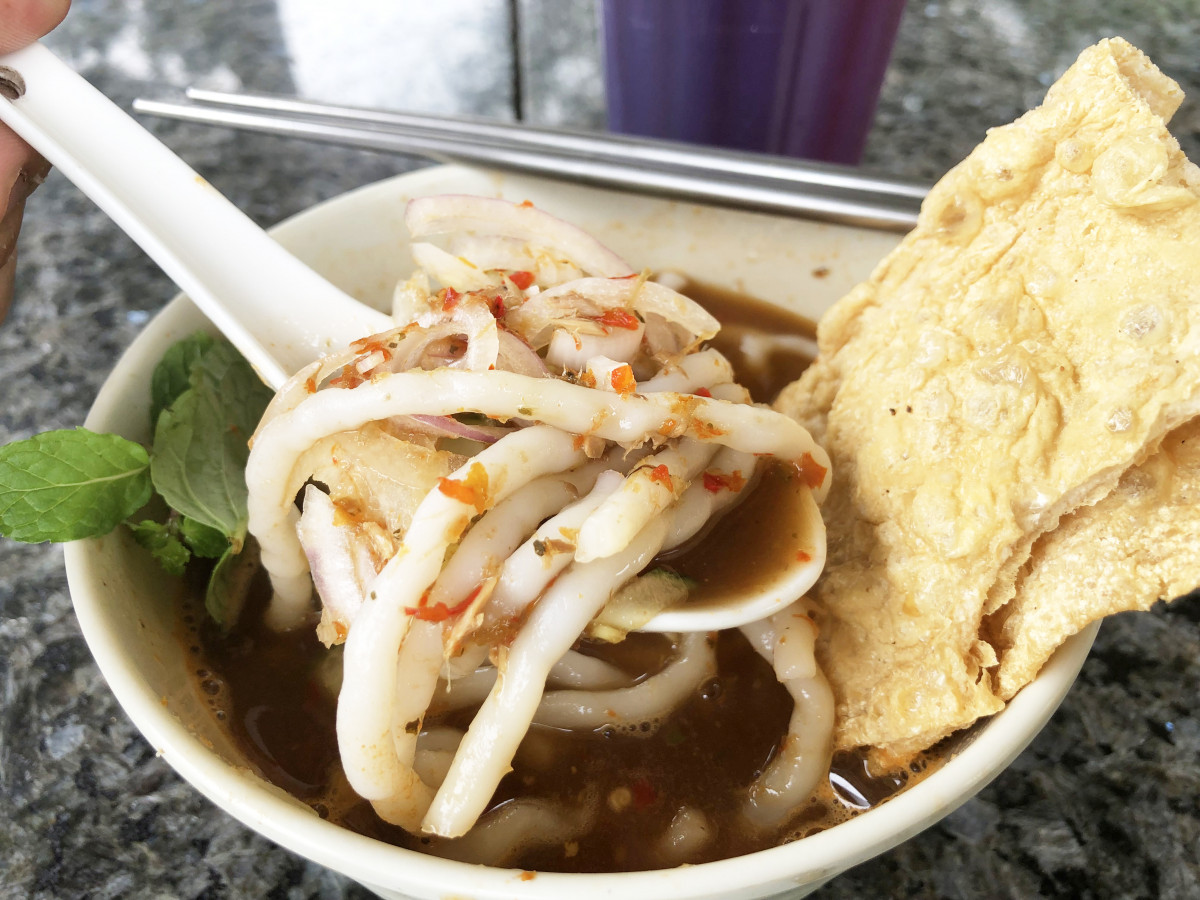 The taste was authentic and the broth was aromatic and flavourful. It certainly tasted better than it looked and we finished every morsel and drop of the broth. After a short break, we headed to our second activity — white-water rafting on the Kampar River.
2:30pm: We were given a short safety briefing on how to paddle, what to do in case of emergency and were introduced to some rather interesting commands like "boom boom", "on the job", "paddle hard" and so forth, which are employed to navigate the waters.
After some simple water-confidence activities, our raft — filled with six people including the guide — began our journey down Kampar River. The initial part of the ride was rather relaxing as we enjoyed the greenery and unique plants along the river. But soon we arrived at our first rapid. "Paddle hard" was the order as we went over the so-called "easy drop" which pumped us up, readying us to take on the tougher rapids that came after that, in particular the "broken dam rapid" which was where "boom boom" came into play.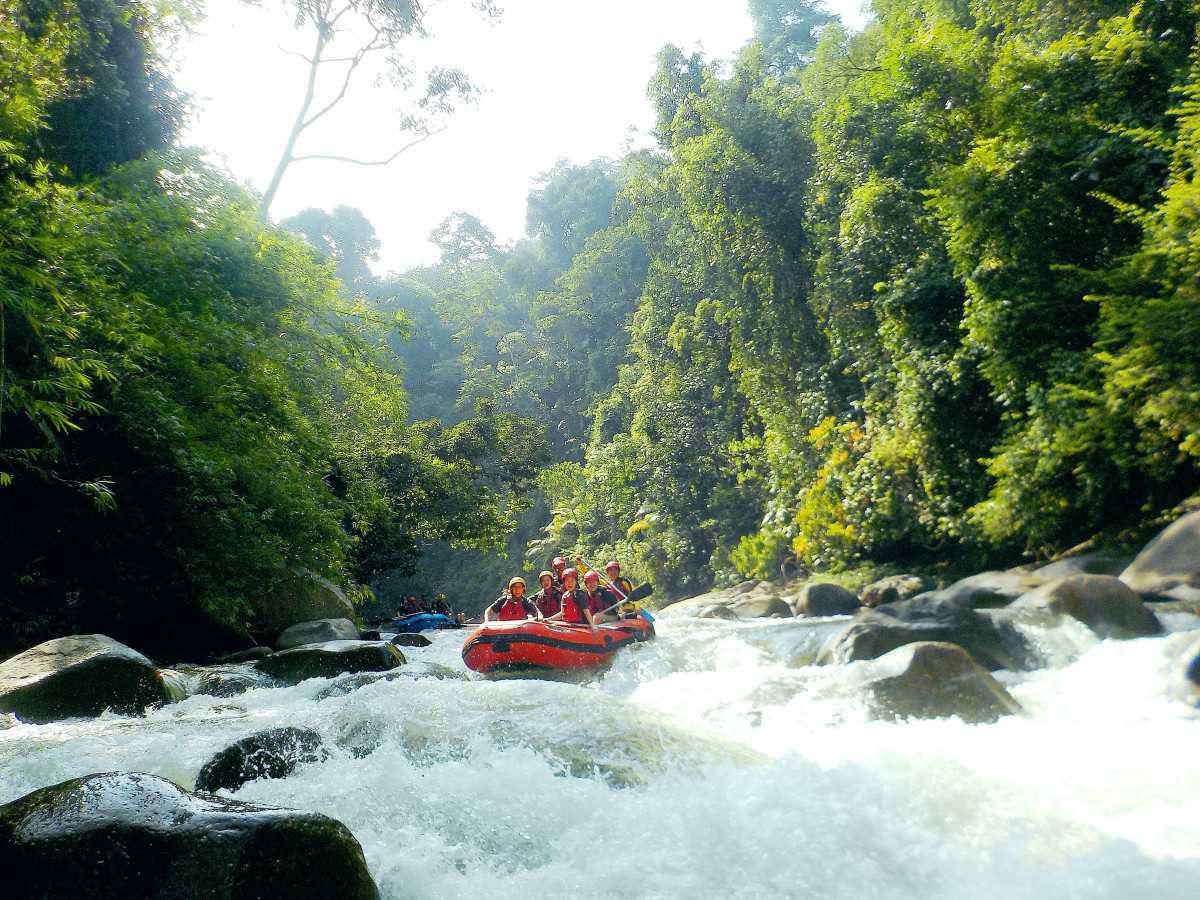 After that exhilarating stretch, we stopped at a small sandbank for a well-deserved break. Along the banks were some Rajah Brooke butterflies which mesmerised us with their jewel green and stark black wings. It was a leisurely ride down the river thereafter.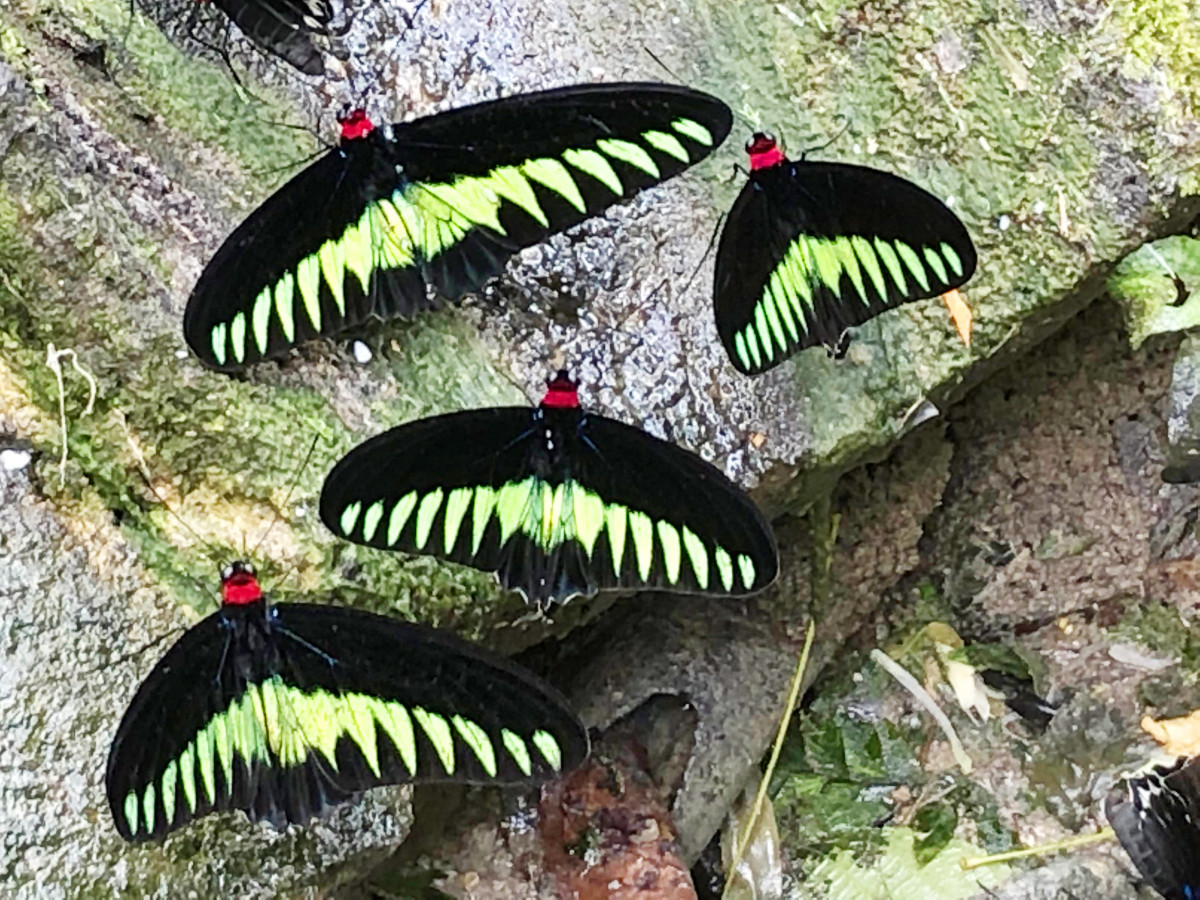 At the end of the journey, we were herded onto lorries, yes lorries, for our transfer out of the jungle back to the base.
4:30pm: Many of us were hungry after the exhilarating rafting and decided to make a stop at Mee Kari Ami. The noodle drenched in thick curry broth comes with some chili paste or sambal on the side. Add it into the fiery broth for more zing and pair the dish with teh o ais limau for a satisfying meal.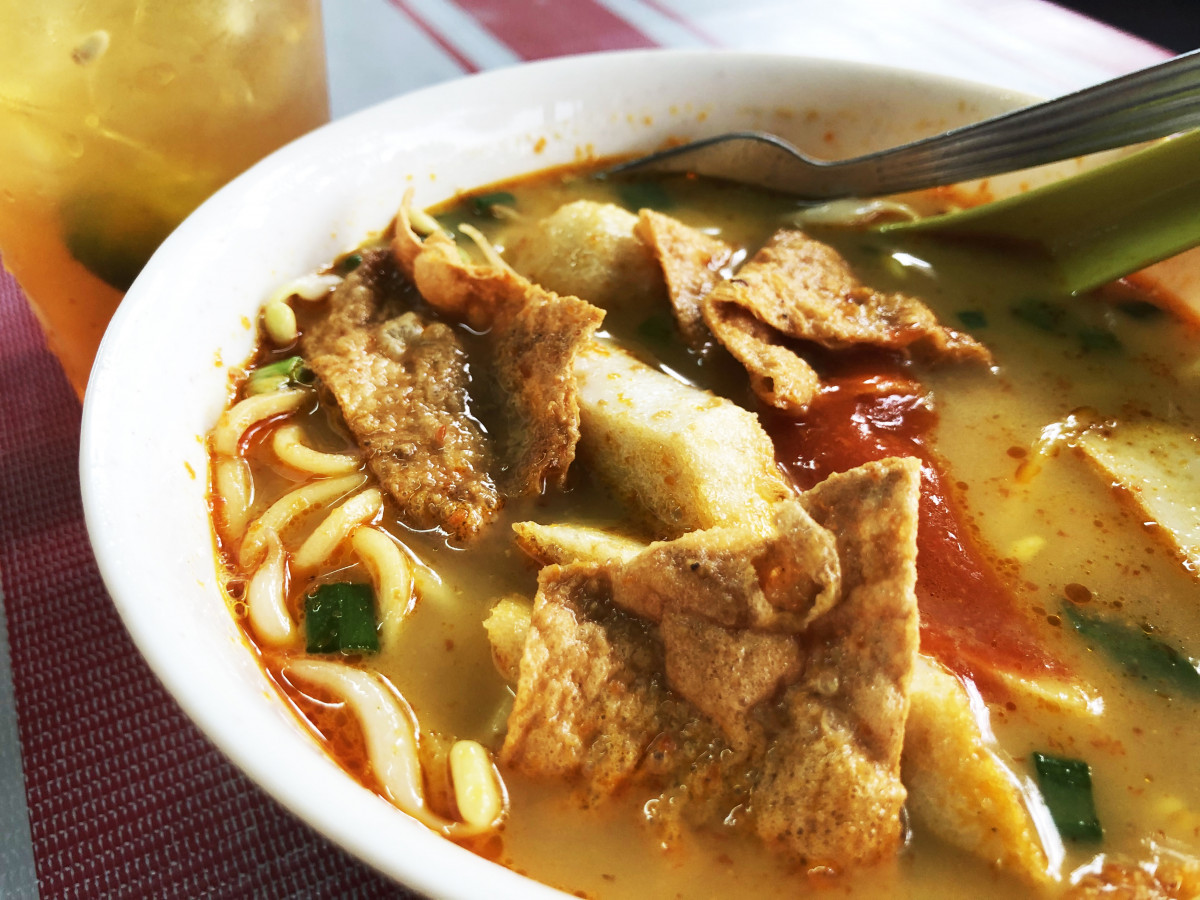 6:00pm: We decided to have an early dinner as we had to get ready for some night activities. We went to Gopeng town to check out our options and soon realised that it might have been better to have had dinner at the resorts as most of the shops were closed, except for a handful of kopitiams. We decided to stop by Hong Jia Chinese Restaurant where the price of each dish was no more than rm5 per serving. One can either order individually or order a repertoire of dishes to share.
A local we met told us that we should have gone to Gaharu Tea Valley as it serves an interesting variety of dishes. However, it closes at 6pm. Maybe on our next visit.
7:00pm: We headed back to our resort to chill before our night jungle walk.
8:30pm: Although we had torchlights, the walk was done in complete darkness. After getting the hang of walking without lights, the jungle opened our eyes to its wonders as we saw glowing mushrooms and worms, fireflies and other remarkable living things that would not have been visible under artificial light.
9:45pm: Back at our resort, we were ready to crash for the night. It was an exhausting but enjoyable day. We did not need any air-conditioning in our rooms as the temperature goes down as the night progresses.
9:00am: After breakfast at the resort, we checked out and decided to explore Gopeng town before leaving.
DAY 2
9:30am: Our first stop was at the Gaharu Valley where we got to see and learn about the Gaharu or agarwood and its many benefits and uses. There was a tour of the plantation available as well but we opted not to take it.

10:00am: We visited the Gopeng Museum next. It is only open on Saturdays and Sundays. Entrance is free and the place is maintained by donations and run by volunteers.
We spoke to the volunteer on duty that day and learnt that the premises once belonged to Eu Kong Pui (1853–1892), founder of "Eu Yan Sang", the name behind the famous wellness brand of traditional Chinese herbs and medicine.
The museum is a must for museum buffs as it provides information on Gopeng's history and exhibits relics from the past including tin-mining tools.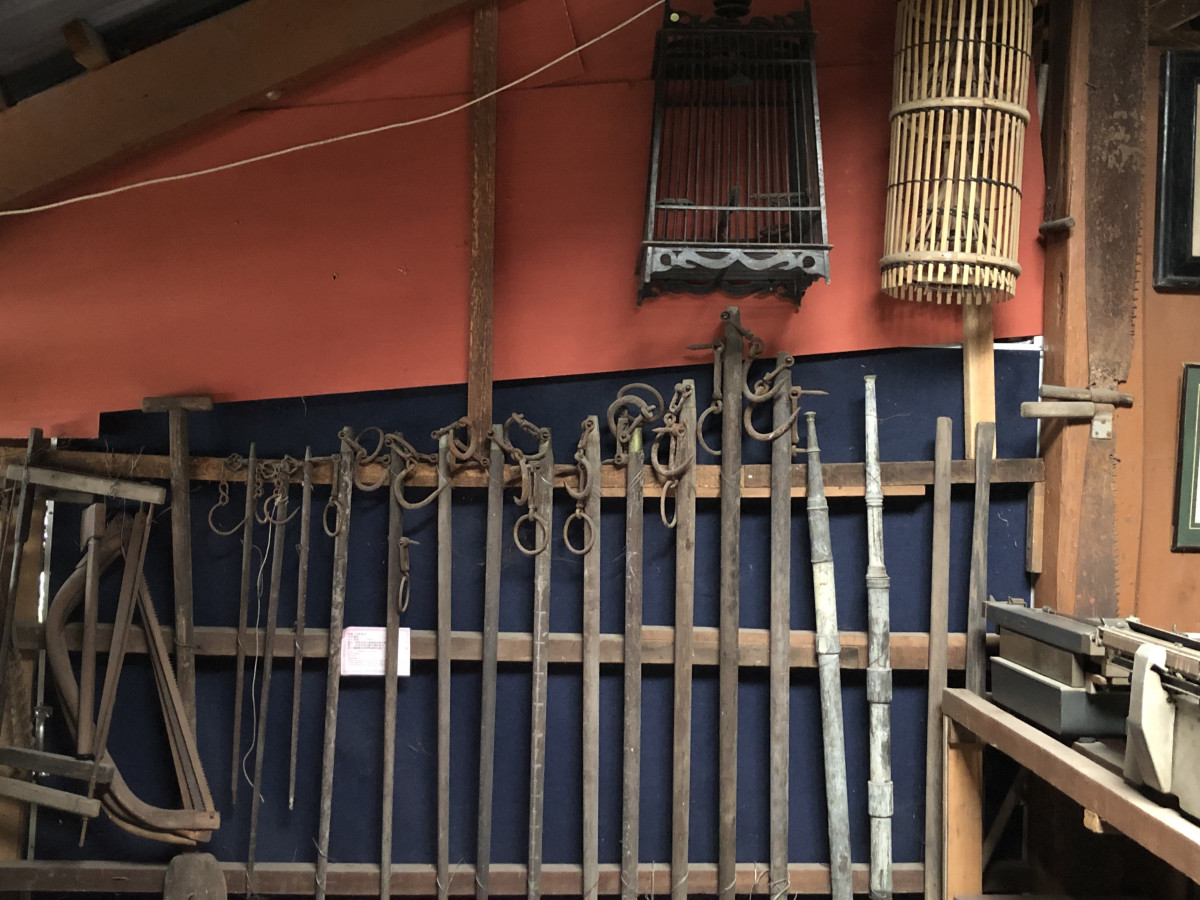 10:30am: Inspired by the stories we learnt from the Gopeng Museum, we took a drive around town and looked at its buildings with new eyes. We noticed some very intricate, colourful and interesting mouldings and frescoes on the facade of a few old shophouses, some of which have been left to decay.
According to locals, the mouldings were handcrafted and painted. Some featured birds like the phoenix, roses and even fish. When asked about their significance, we were told that it was just how people at the time appreciated art.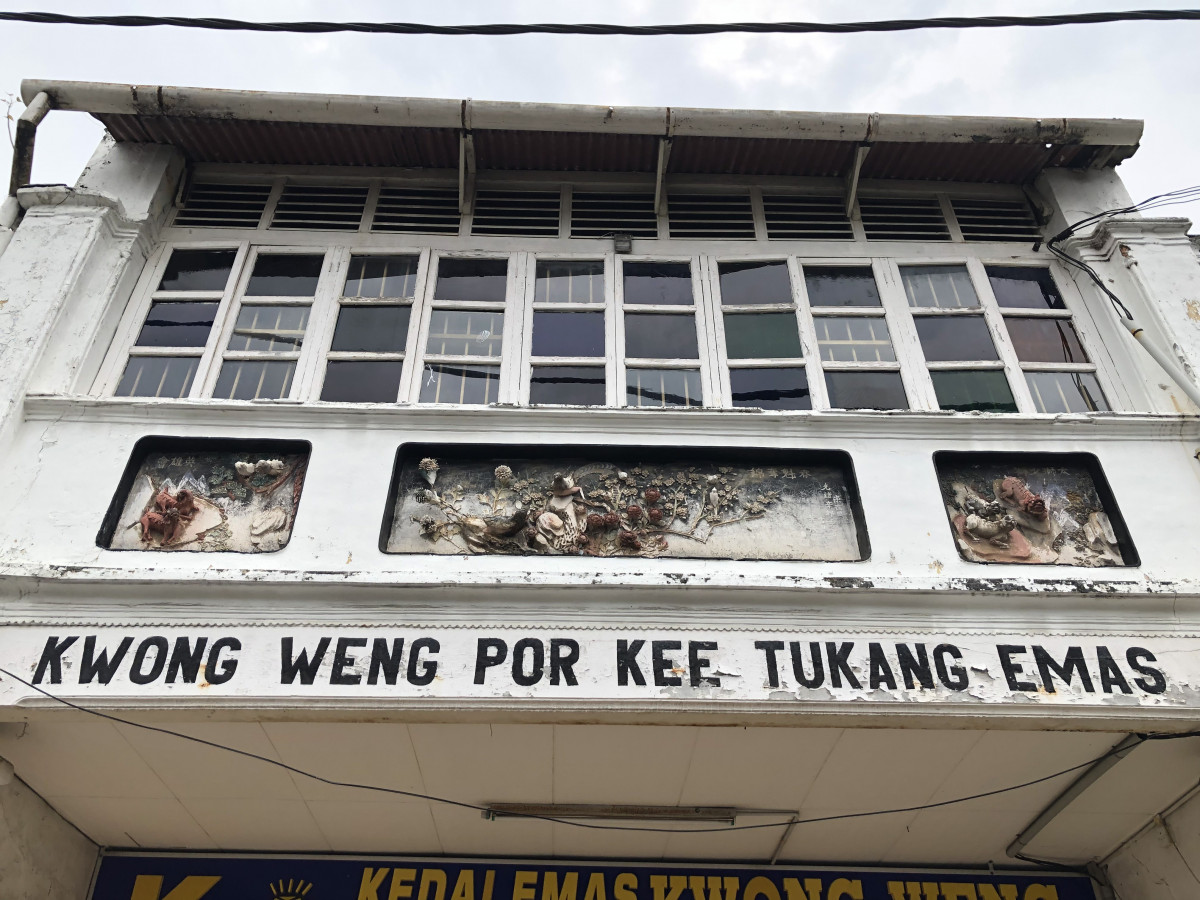 11:00am: We then visited the Heritage House which requires an entrance fee of rm5 for adults and rm3 for kids. Very similar to the Gopeng Museum but with more items from the past on show.
11:20am: Next was a little known standalone cottage that houses a family of traditional soy sauce makers. Located right next to the police station, the simple one-storey wooden house is surrounded by large earthenware jars filled with fermenting soy. We were greeted by the sight of the rows of jars and the sweet aroma of soy sauce in the air.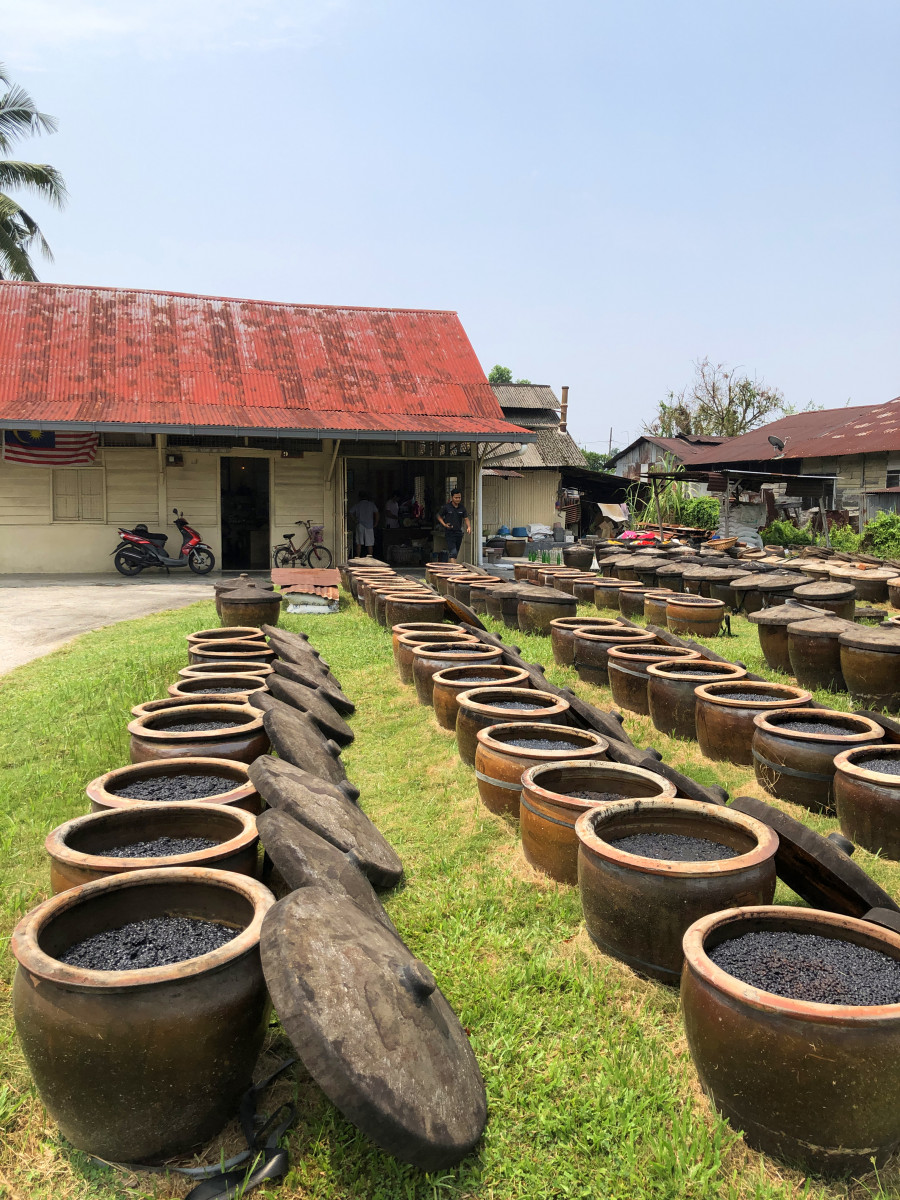 While we were there, a few villagers strolled in with empty bottles to get their supply of fresh soy sauce or for some fermented soybeans. The little soy sauce shop has been there for over 60 years and is now run by a grandson of the founder.
Stepping into the cottage was like stepping back into a retro Chinese new village house. An old school 1950s radio which was still working sat on a wall shelf, while an old wind-up clock and black-and-white photos of the family decked the walls. Meanwhile, an old rattan chair sat behind a wooden table where sales were made.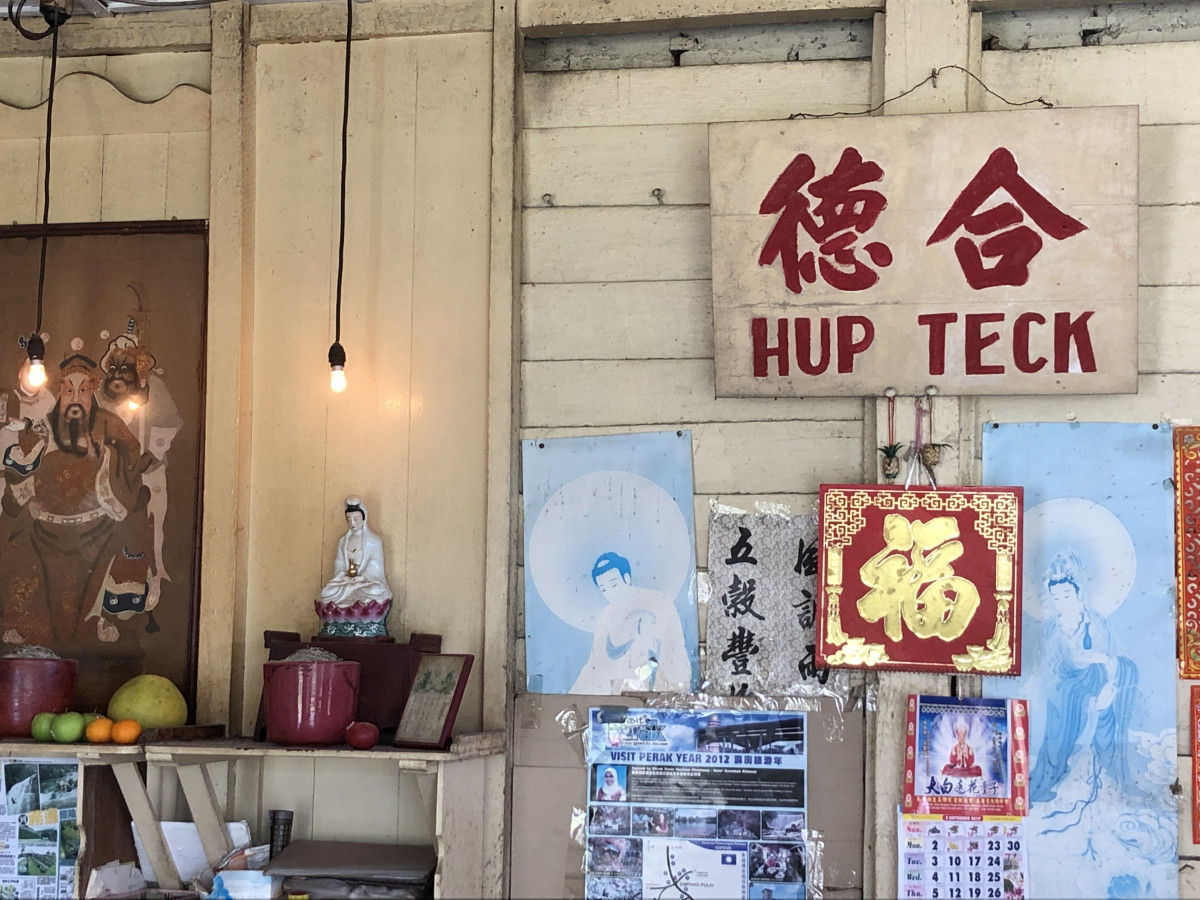 11:40am: After getting a bottle of soy sauce to try, we left Gopeng feeling like we needed to come back again. We had done so much in just 36 hours but we can't wait to return to take on other activities that we had missed such as abseiling, body rafting, visiting the orang asli and caving. But for now, it's time to say goodbye.
DIRECTORY
Medan Gopeng foodcourt
Jalan Pasar,
Pekan Gopeng
Gopeng Hill Asam Laksa
Jalan Kampung Pintu Padang (151.04 km)
31600 Gopeng
T: +6016 668 9839
Restoran Hong Jai
116, Jalan Tasik,
Pekan Gopeng
HOGA, Gaharu Tea
Valley Gopeng
Lot 9840, Mukim Teja, Gopeng
T: +605 3511 999 /
+605 3575 888
www.hoga.my
RiverBug Asia
Branch Office: 19-C,
1st floor, Jln Kampung Rawa, Gopeng
T: +6012 313 1006
www.riverbug.asia
Gopeng Museum
47-49 Jln Eu Kong,
Pekan Gopeng
Gopeng Heritage House
6, Jln Sungai Itik,
Pekan Gopeng
T: +605 359 7828/
+6017 578 5185
Hup Teck Soy Sauce
6, Jalan Kampung Rawa, Pekan Gopeng
This report is part of the "Weekend Escapades" segment in Live! 2020.
This story first appeared in Live! 2020 magazine. Download your copy of the magazine here.