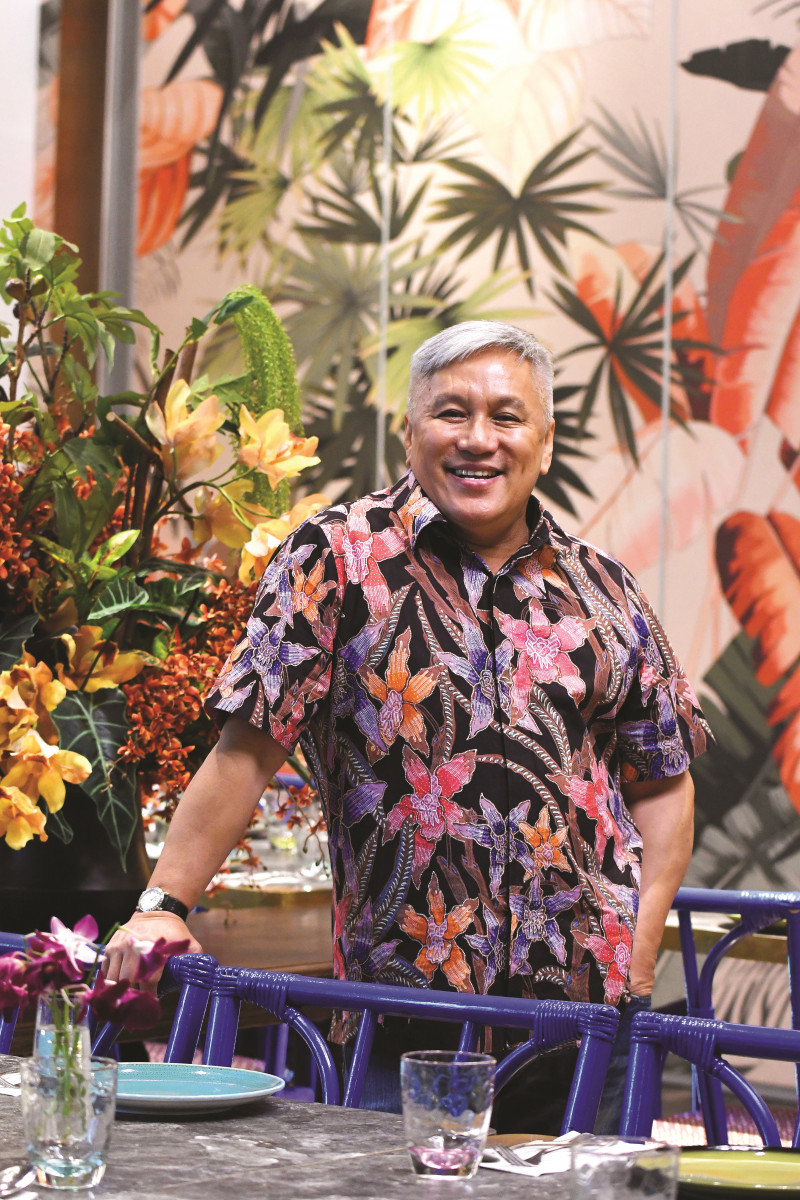 Bouncing onto the scene in his characteristic batik shirt, the culinary icon is all bustle — courting updates from his staff and briskly reciprocating with a slew of instructions as he simultaneously performs a quick reconnaissance of the dining space whilst graciously accommodating "wefie" requests from some of his excited guests.

"They always ask for photos," says Datuk (Dr) Chef Redzuawan bin Ismail by way of introduction, his hands animatedly moving in their signature waves. Without missing a beat, Chef Wan asks, "Nak espresso? Latte? Cappuccino? Jom we go into one of the private rooms."

Undoubtedly the country's most famous chef, Chef Wan is no enigma. He is an open book and is never too shy to express his views. Blessed with the gift of the gab, the loquacious chef became a household favourite on television screens across the country, thanks to his cooking shows which married his droll wit to delicious recipes which were easy to replicate. Chef Wan holds the honour of being the first local chef to host his very own television show in Malaysia.

Almost three decades later, this gastronomic powerhouse has added author, actor, restaurateur and entrepreneur to his repertoire, and in the process he has reaped international recognition and many prestigious awards. However, it is Chef Wan's deep-rooted passion for food and his unrelenting effort to present and promote the diversity of Malaysian cuisine on a global platform that have seen him travelling extensively around the world, piquing the taste buds and teasing the palates of connoisseurs, foodies and laymen alike.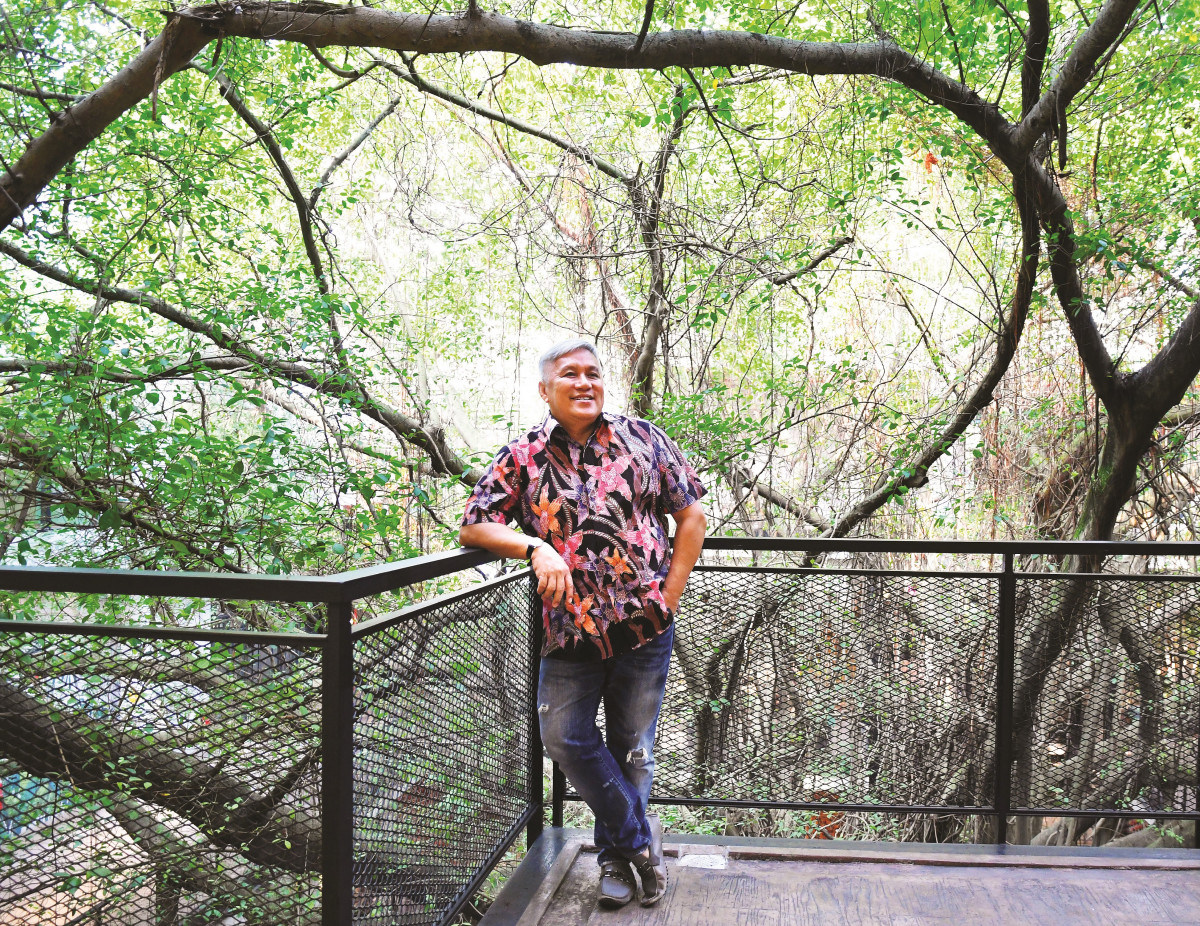 In 2010, Chef Wan was appointed culinary ambassador for Tourism Malaysia — a role that has further fuelled his determination to bring Malaysian favourites to a wider audience — cooking for and rubbing shoulders with foreign royalty and dignitaries, Hollywood stars, and an impressive list of other celebrities.

"Food is a unifying force. Whenever I cook abroad, whichever country it may be, there is always one thing in common — everyone loves our food!" declares the proud Malaysian.

As they say, the proof of the pudding is in the tasting and just a small sampling of Chef Wan's dishes reinforces his culinary credentials. Brushing aside our admittedly token resistance to being fed, the hospitable chef kept serving us piping hot delicacies during the course of our conversation. A true gastronome, his essential love for quality food is evident as he seamlessly interrupts his own thread of conversation to describe each dish. "Makan, makan dulu, eat while it's hot," he urges. When we express our approval as we tuck into his bestselling fried spring roll, he cheerfully adds, "It's got three different types of mushroom in it."

Details matter a great deal to the meticulous chef. "I was adamant that the restaurant must produce the same quality of food that I serve my guests at my home," says Chef Wan, who unapologetically admits to firing seven chefs for not measuring up to his exacting standards in the first 56 days following De.Wan's launch. True to his word, the whole experience evoked memories of being fed by a doting mother and that is precisely what Chef Wan literally and metaphorically brings to the table. Authenticity, emotion, love and an almost parental connection between himself and those he feeds.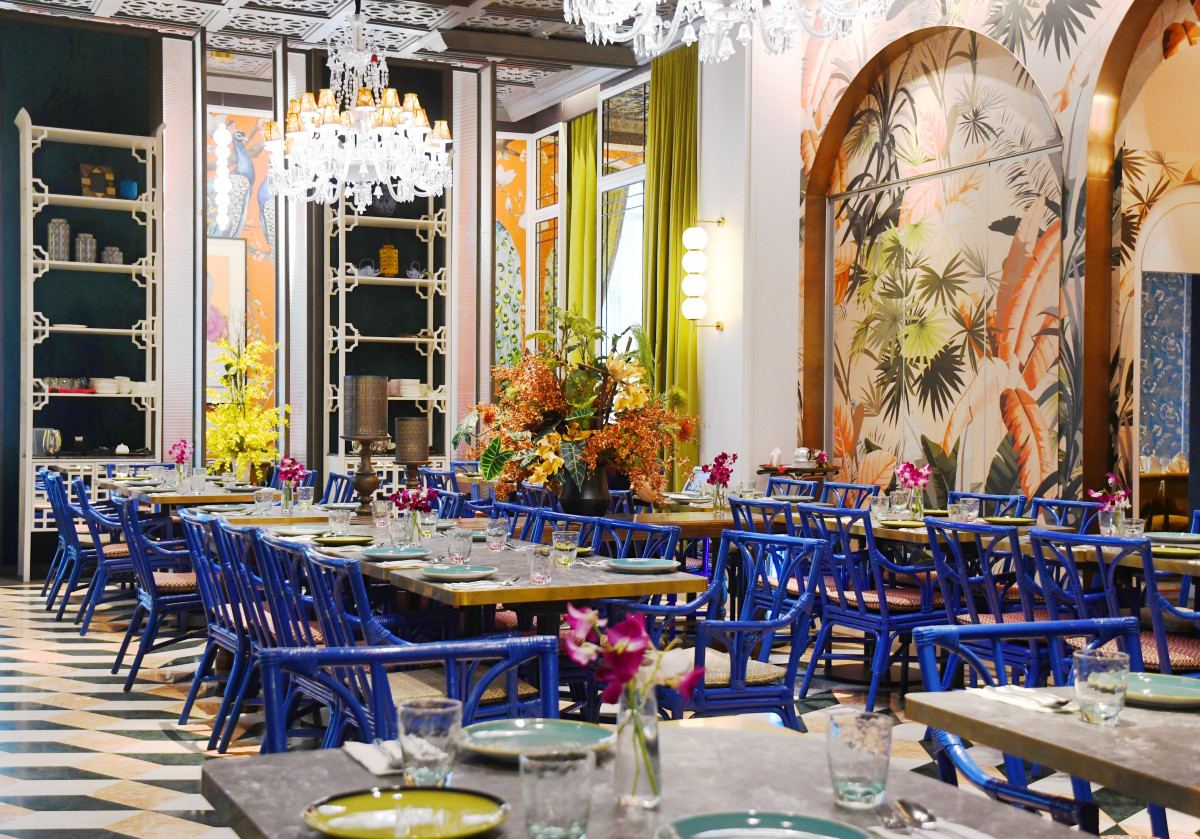 Live!: What is Malaysia's culinary identity?
Chef Wan: Malaysian cuisine is unique and not easy to define. Our food reflects the history of our country. Different types of food and ingredients were introduced from Sabah, Sarawak and our neighbouring countries, through merchants and immigrants or through colonisation and marriage — various elements played a part in shaping our cuisine. Of course we have some ethnic Malay dishes but Malaysian food has largely been influenced by many different regions and our cuisine is a melting pot of all these cultures. Others have become a part of us and we have become a part of others. Food travels and evolves, so how then can we claim that this or that dish belongs 100% to Malaysia? And what purpose does it serve as you can't prove your claim? Rather than arguing about ownership, we should just accept that our multi-cultural diversity is part of our culinary fabric and instead, celebrate that this diversity has blessed us with such rich variety in our food. After all, Malaysia, truly Asia, right?
How has food culture in Malaysia evolved?
Malaysians are now more exposed. We have more youngsters who have studied overseas and want to eat the food they tasted abroad. Affordable air tickets have provided Malaysians with the opportunity to travel and taste different foods. There are so many cooking shows on TV nowadays featuring a variety of cuisines, and with the large number of expats in the country, there has been a corresponding demand for new types of food. Furthermore, there is also a growing movement in the country for sustainable food and healthy eating practices.
Do you have a preference for certain cuisines?
Yes, although I try to keep an open mind as I'm always eager to taste and learn new things. For Asian food, I love Thai and Japanese cuisine and Italian when it comes to Western. I love Northern and Southern Indian food too but I can't indulge in it much as it's simply too rich for me now
as I have gastritis.
Tell us about your latest initiative — De.Wan 1958.
Ironically, despite my achievements in this industry, I've never really had the confidence or the push to start my own restaurant. But I was frequently asked, "Why don't you start your own restaurant? You can then share your recipes." But then the market is flooded with my cookbooks anyway, all of which have been bestsellers, so I thought, "Do I really need to open a restaurant?" However, I believe it is important to pass down my knowledge in a different way and so De.Wan was born. (More than just a restaurant, De.Wan is a state-of-the-art venue that spans 13,000 sq ft to cater for any type of celebratory event.) The menu offers the best of heritage Malaysian fare that I love to cook and eat, sourced from all the states in Malaysia which I feel will most appeal to the general palate. We also rotate our menu every three months to keep it fresh and I'm very pleased and thankful to say that since we opened in April 2019, each day we have enjoyed a full house for both lunch and dinner sittings. Challenging or not, I am very particular that De.Wan provides consistent quality food and services. Therefore, each dish served must meet my standards of taste and quality. For example, we cook our food with fresh ingredients including using freshly squeezed coconut milk or making our own bawang goreng and kerisik. I was taught by my grandmother that good food comes from using quality ingredients cooked with love and passion. "Kalau malas, tak usah buat. Jangan kerja separuh-separuh jalan macam ni," she would say.
How do you balance between creating tasty and healthy food?
It's not only about eating healthy food but about living a balanced lifestyle.
We have the choice; so we can choose to eat in moderation, exercise and if you happen to indulge in a rich meal, then you make up for it with something light and healthy at your next meal. But I will not compromise on the taste of my dishes. If the recipe calls for more ghee or coconut milk, then I will definitely add it in.
Given your hectic schedule, how do you de-stress?
Pottering around in my garden. I have a beautiful vegetable garden in my house and I now harvest some of the herbs and greens to use in the restaurant.
Your candour has embroiled you in occasional controversies. How do you deal with criticism or fake news?
Let's face it, I'm not known for my diplomacy. But I firmly believe that as long as I speak the truth and do my best, then my conscience is clear. And therefore, I will not pay attention to the negative views and opinions voiced.
With a life lived so boldly, do you have any regrets?
For now, I occasionally regret opening this restaurant as running it has been exhausting, but to be honest, the feeling is only momentary.
What's next on the horizon?
I'm planning to open a cooking school in Langkawi which focuses on Southeast Asian cuisine. I feel that Langkawi is an ideal location for several reasons — ample space to have accompanying orchards, vegetable gardens and even a small farm. It will also be easy to source fresh produce like seafood, and lastly, there are plenty of hotels in Langkawi for the students to then apprentice at.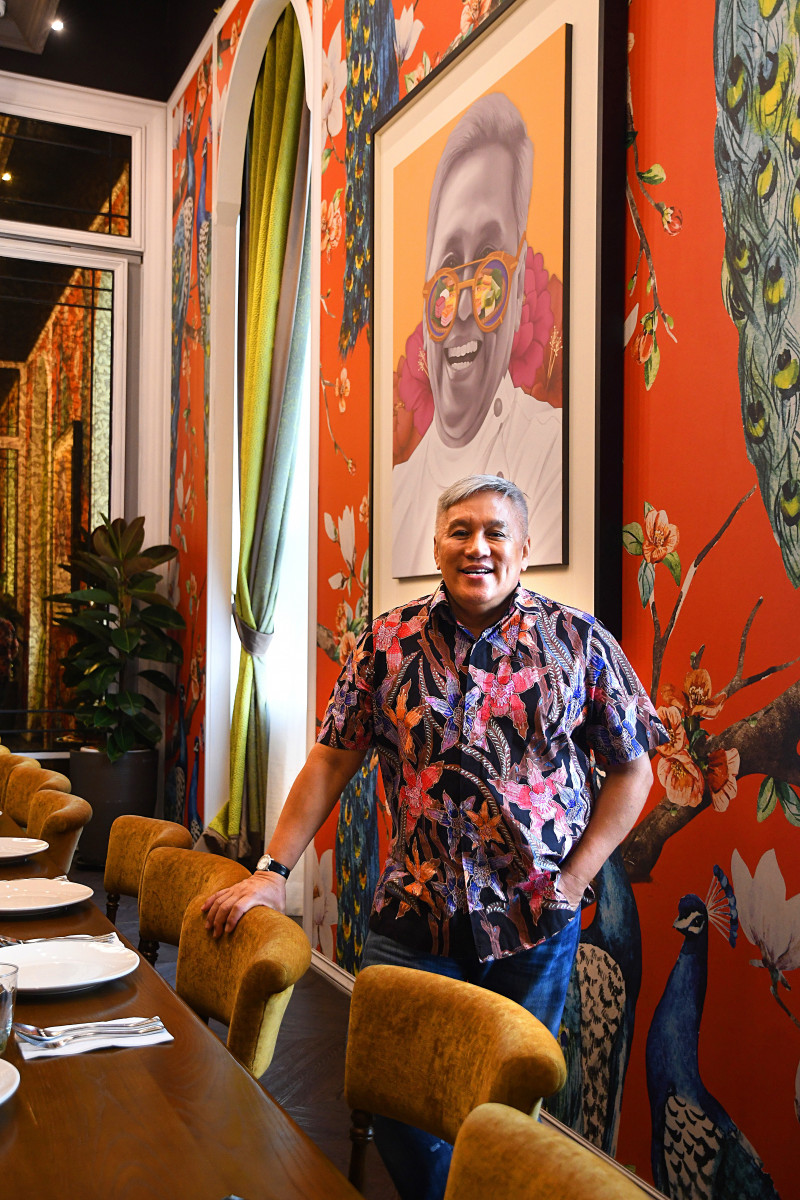 Pantry Essentials
Chef Wan's top 10 must-have herbs and spices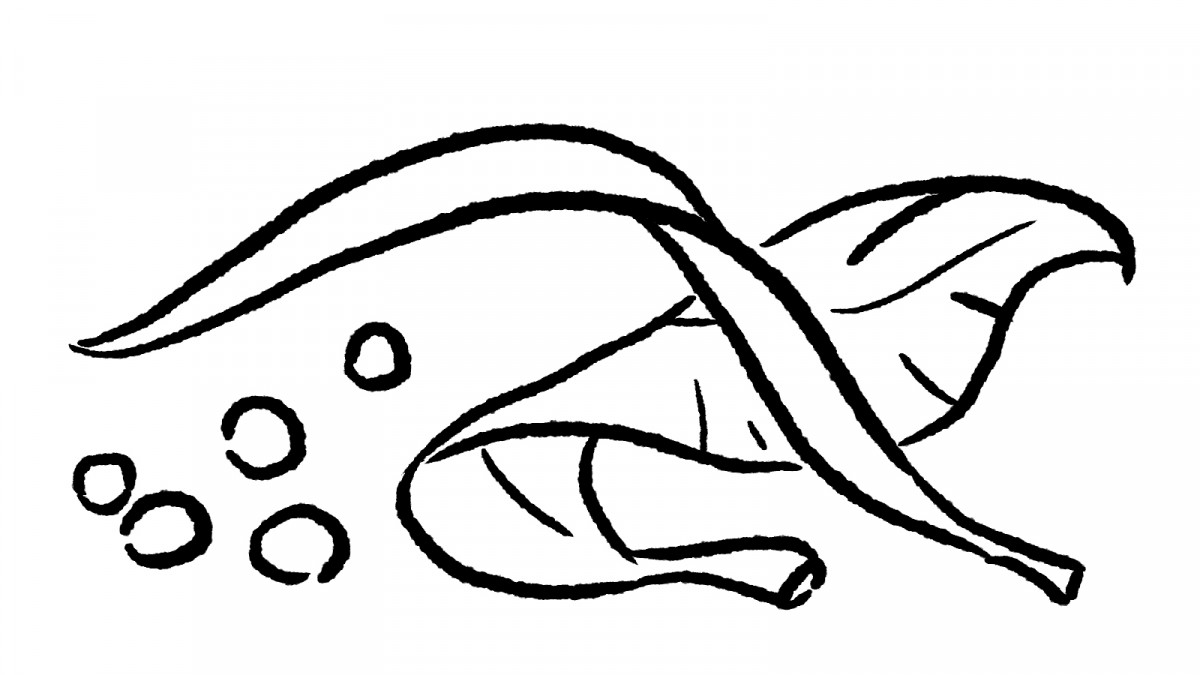 1. Paprika
2. Cumin
3. Vietnamese mint
4. Lemongrass
5. Galangal
6. Chillies
7. Coriander powder
8. Whole white pepper
9. Basil
10. Italian parsley
One of Chef Wan's top picks
Cucur udang (Prawn fritters)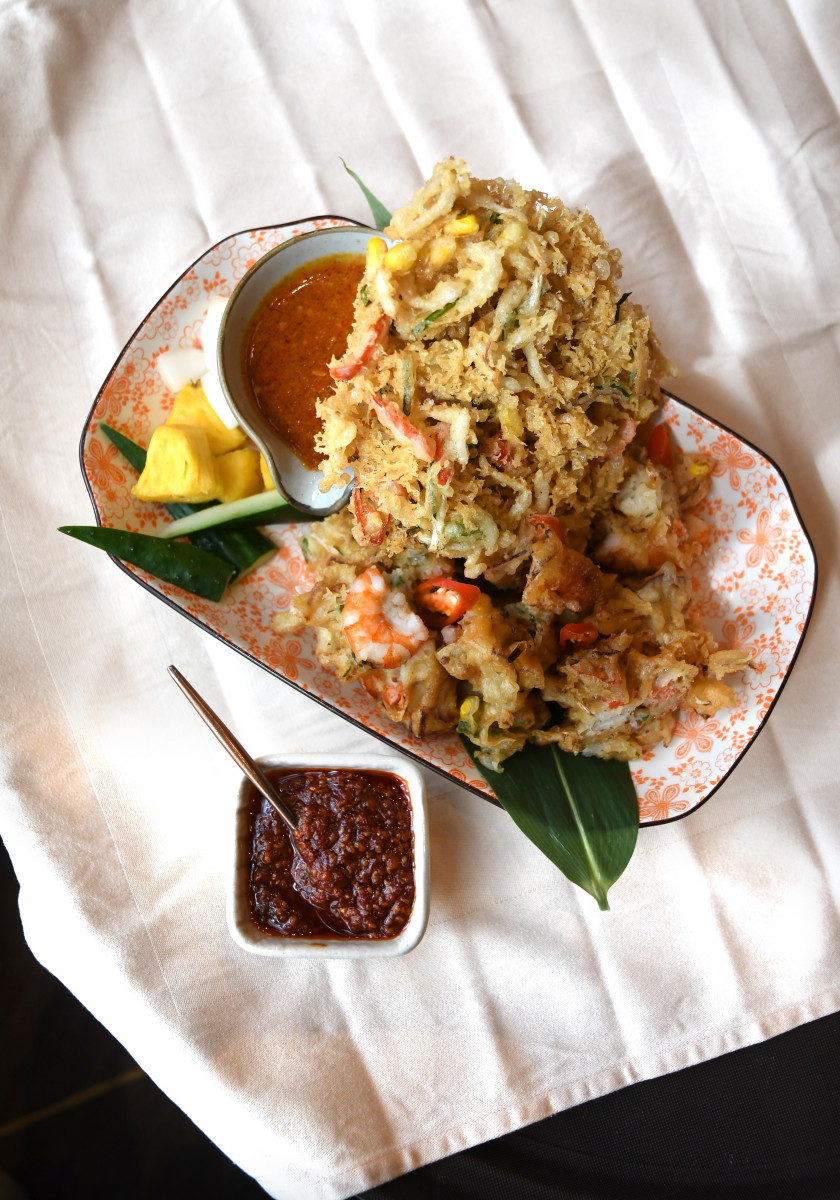 Serves: 12

Batter ingredients
1 kg plain white flour
5 g baking powder
30 g corn flour
65 g rice flour
10 g salt
Filling ingredients
25 g kuchai (chives), cut into 1 inch strips
25 g peeled taugeh (bean sprouts)
25 g red chillies, thinly sliced
120 g (about 50 pieces) prawns, roughly diced
25 g red onions, finely diced
Method
1. Mix all the batter ingredients in a large bowl. Then add water in small amounts and gently combine until the texture of the batter is smooth and is the consistency of pancake batter.
2. Next, add in all the filling ingredients into the batter and gently combine.
3. Heat a deep pan with cooking oil until the oil is heated properly.

4. Scoop generous spoonfuls of the batter and drop into the oil and fry until golden brown.
5. Transfer to a paper towel-lined plate to drain excess oil.
6. Serve hot as is or serve with either sweet chilli sauce or peanut sauce.
Bubur Som Som (Som Som pudding)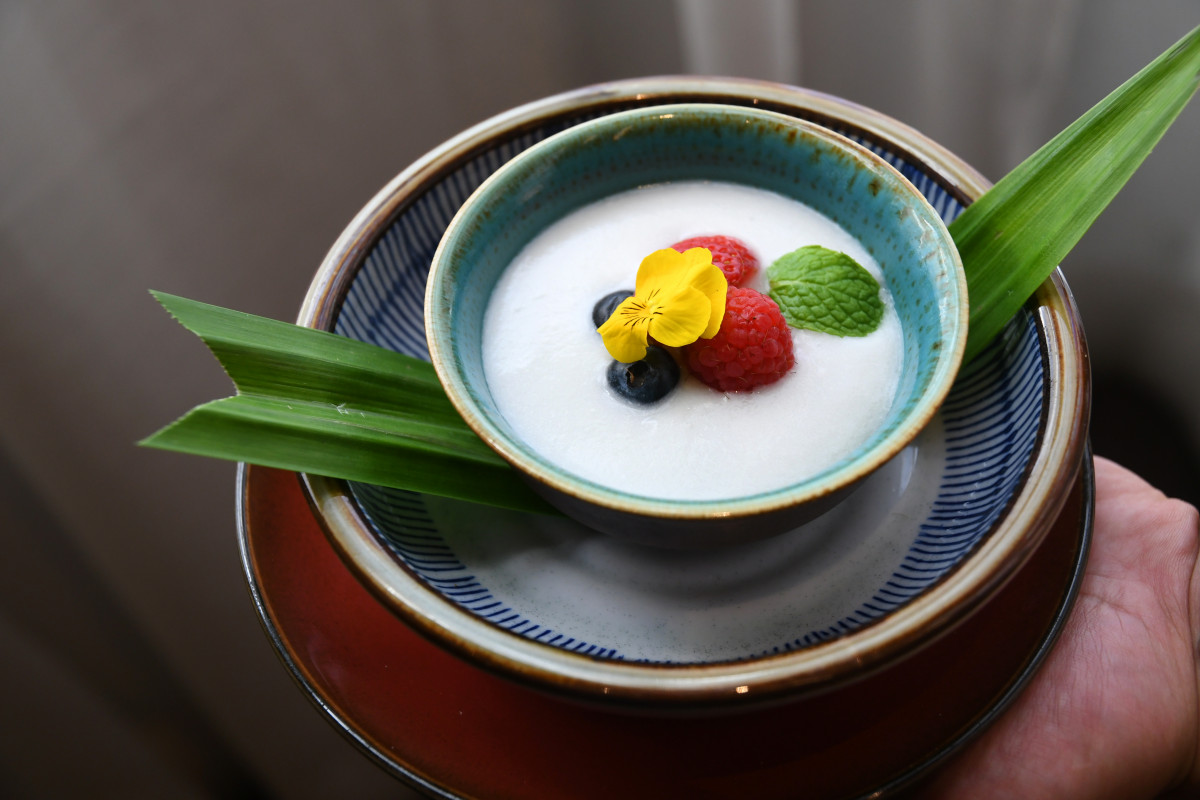 Serves: 10
A traditional Malay dessert that originated from the state of Kelantan, commonly known as Lompat Tikam in Kelantan and Terengganu
Ingredients
40 g rice flour
25 g corn flour
10 pandan leaves
150 ml water
1 kg coconut milk
5 g salt
10 g sugar

Method
1. Cut up the pandan leaves into one inch strips and liquidise with the water in a blender.
2. Strain the blended pandan water and keep the juice aside.
3. In a large bowl, combine the rice and corn flour.
4. Add in the coconut milk and mix the batter well.
5. Then add in the pandan juice and combine together.
6. Strain the batter mixture into a large saucepan to ensure there is no lumps.

7. Add the salt and sugar in.
8. Cook over low heat, continuously stirring the mixture until it thickens into a pudding-like consistency with a glossy sheen.
9. Remove from the fire and allow it to slightly cool. Then pour the mixture into moulds and chill in the refrigerator.
10. Serve with palm sugar syrup and a small dollop of coconut milk.
This story first appeared in Live! 2020 magazine. Download your copy of the magazine here.
Like our content? Check out
Narratives
– where we curate stories based on topics to keep you well and broadly informed about Malaysian real estate.
Looking for property? Check out
Location Scan
, where we summarize all available options and facts you need in a few clicks. We have updated the tool to include MRT3 stations too.
Curious how much you can borrow? Use
LoanCheck
to get your maximum loan eligibility from various banks, or
LoanReport
to get a FREE CTOS/CCRIS credit report.