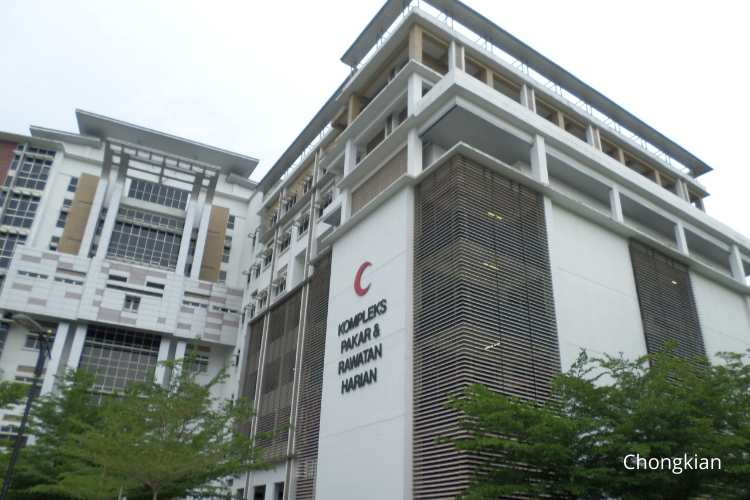 Below is a press release by the ECM Libra Foundation and Ormond Group
KUALA LUMPUR (March 24): The ECM Libra Foundation, together with the support of the Ormond Group, will provide free accommodation for health care workers from the Kuala Lumpur General Hospital (HKL).
This will assist frontline health care workers battling the COVID-19 crisis who, after working long shifts and have difficulties in going home before reporting for duty again, to get some respite rather than sleep in corridors and on stretchers as has been occurring.
The free accommodation began yesterday for a 30-day period. If the COVID-19 threat has not abated, the Foundation will review the situation in consultation with HKL.
All 130 rooms at the Tune Hotel PWTC — which is nearest to HKL — will be provided to medical staff of HKL. Staff staying overnight will be provided with complimentary breakfasts.

Additionally, the ECM Libra Foundation has committed a contribution of RM500,000 to The Edge COVID-19 Equipment Fund for purchasing ventilators from Australia. The fund was recently set up by The Edge Media Group, collecting funds from Malaysian corporations and business leaders, to support the fight against the COVID-19 health crisis. The fund will also be used to buy medical equipment like protective suits, masks and ventilators.

The ECM Libra Foundation, funded by the founders of ECM Libra Berhad, and the Ormond Group, pledged to do as much as possible for those worst affected by the COVID-19 pandemic, in particular the under privileged and the nation's health care workers at the front lines.
ECM Libra Foundation Board of Trustees chairman Kalimullah Hassan said "the frontline workers have shown selfless commitment and risk their lives daily for Malaysians. We will never be able to express our gratitude enough. We just wish we could do more."
For more information on ECM Libra Foundation, please visit http://www.ecmlibrafoundation.com/
For more information on the Ormond Group, please visit www.ormondhotels.com
Click here to see commercial properties for sale in Kuala Lumpur.