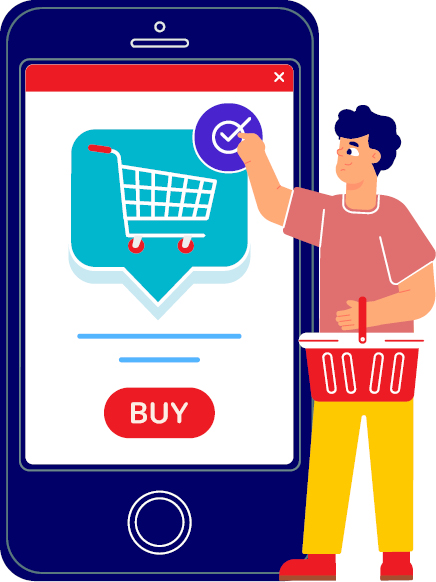 The Covid-19 outbreak and the subsequent implementation of the Movement Control Order (MCO) on March 18 until the Conditional MCO on May 3 have caused a drastic change in the lifestyle of many. For a start, the limited movement and social distancing rules led to a significant drop in income, especially for those in the retail sector.
Read also
EdgeProp.my Survey: Malls can never be the same again
Safety and hygiene the main concern

But most businesses are adapting, as they shift their business models virtually to online shopping. And this leads to this question, what must malls of tomorrow offer?
In the EdgeProp.my Survey: "Will malls be empty in the new normal", a whopping 91% of the same 1,094 respondents felt that malls should reinvent themselves. They must first of all embrace online shopping. Indeed, a significant 93% of the respondents believed that malls could co-exist with online shopping. The survey of 1,094 respondents ran from April 22 till May 3, 2020.
Consumer shopping habits are changing. The usual mall offerings consisting of retail shops, departmental stores and F&B outlets do not suffice anymore.
"Despite its ubiquity, the mall as it's been conceived for the last half century is at a critical inflection point. A storm of global trends are coming together at the same time to cause malls to change the role they play in people's lives. No longer are they primarily about shopping. Now, when consumers visit malls, they are looking for experiences that go well beyond traditional shopping," said management consulting firm McKinsey & Company in a recent article.
Beyond converging with online shopping, a majority of the responses said the mall of tomorrow must topmost, be a safe and hygienic mall (20%) — timely considering the current circumstances.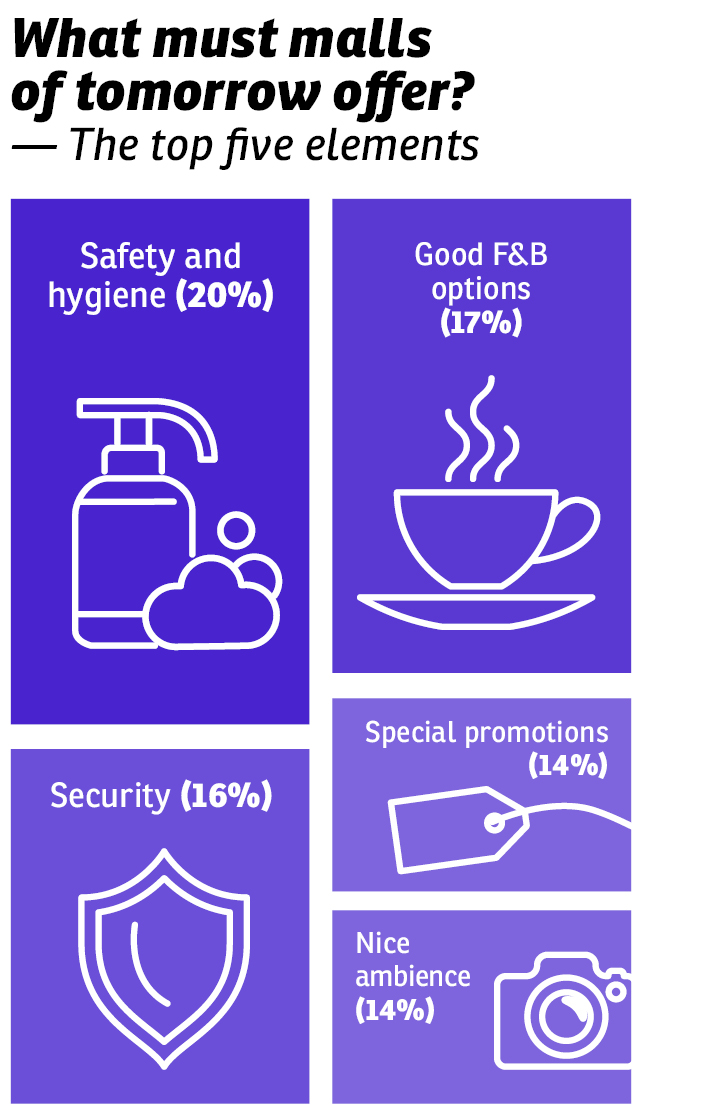 Besides that, 17% preferred a mall with good F&B options — unsurprising for a population that is passionate about their food; and 16% opted for security. Nice ambience and special promotions both recorded 14% of responses each.
Sharing the majority at about 20% were other entries providing personal feedback on what malls could offer in future, corroborating with McKinsey's statement that shoppers are seeking for experiences beyond that of traditional retail shopping.
In this context, some suggested that malls could opt for click-and-collect points for those who made online purchases. A recent example would be Tesco Malaysia's "Order & Collect" services at selected stores. Customers can place an order via Whatsapp and then proceed to collect the order in-store once they made payment with a barcode they will receive when the order's ready.
Other suggestions for malls of tomorrow include more family bonding activities, digital services such as contactless parking payments and pet-friendly spaces.
Meanwhile, there were suggestions that malls could adopt special themes to lure more shoppers. For instance, the world touristic cities-themed Terminal 21 malls in Thailand where each retail floor represents a touristic city (Tokyo, London, San Francisco and more).
The message is clear. The retail shopping industry must reinvent themselves or else be left behind in this dynamic environment. Consumers are seeking other value-added services, entertainment and conveniences. Of course, learning from the Covid-19 pandemic, the mall of tomorrow could probably be the most hygienic place to be in.
The rapid urbanisation, changing demographics and the ever-changing consumer needs are catalysing the transformation of malls. Malls are still essential, but can they leverage on the expanding technologies and differentiate themselves with new business models and unique offerings?
Why some people don't visit shopping centres
In contrast to most of us who like to visit malls, there are some who seem to dislike malls and avoid them even during normal times. In the EdgeProp.my Survey: "Will malls be empty in the new normal?" 17 people said they never visit malls. The survey which ran from April 22 to May 3, 2020 received 1,094 responses.
Of that, five of them said it is because there is nothing special about malls as they can get the things they need from other places.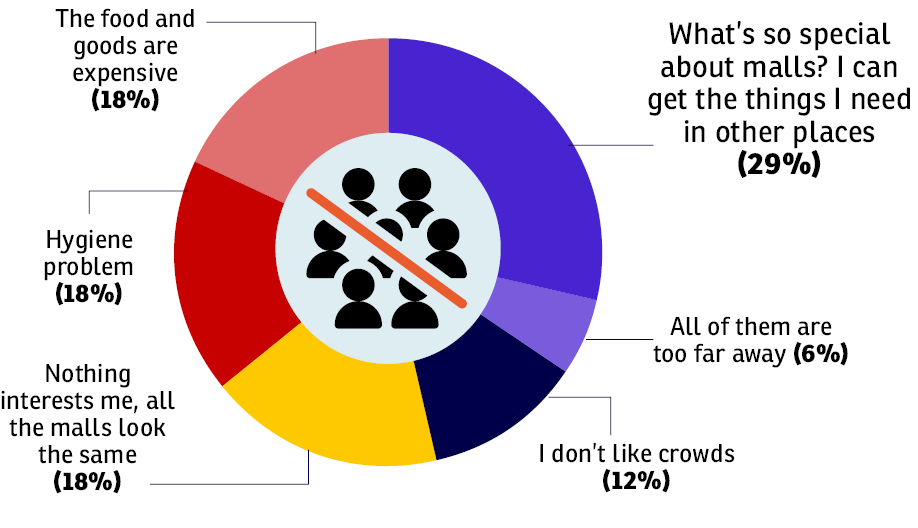 There were also a few who said nothing in Malaysian malls interests them and that all of them looked the same. Others stated hygiene issues, that things there were too expensive, that they disliked crowds and that the malls were too far away.
Whilst some are already shying away from malls even before Covid-19 struck, the pandemic has inevitably resulted in dampening even more people's interest in malls.
This story first appeared in the EdgeProp.my pullout on May 14, 2020. You can access back issues here.