EdgeProp-ILAM Malaysia's Sustainable Landscape Awards 2021 — Landscape Design (Gold)
Irama Wangsa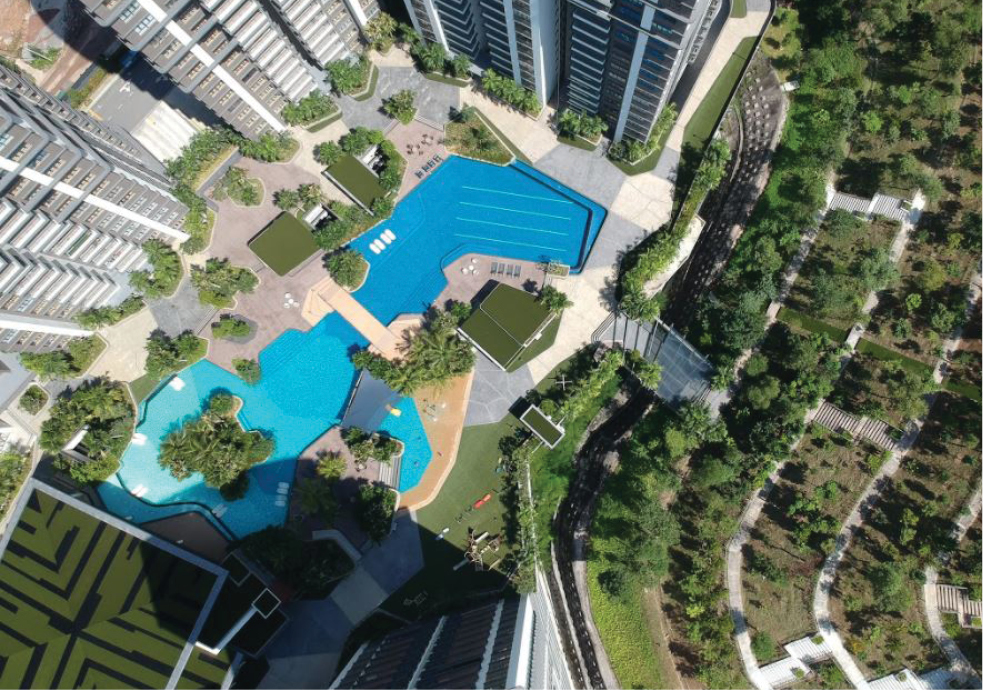 Dedication and passion in tending to their "garden" are common traits shared between the residents and the Joint Management Body (JMB) at Irama Wangsa – a Gold winner in the Landscape Design category of EdgeProp-ILAM Malaysia's Sustainable Landscape Awards 2021 at EdgeProp Malaysia's Best Managed & Sustainable Property Awards 2021.
Located in Section 10 of Wangsa Maju, this luxury condominium draws inspiration from the Huacachina Oasis in Peru and provides its residents with a resort-living experience just some 6km away from Kuala Lumpur city centre.
Built by World Finder Resources Sdn Bhd (a member of Benéton Properties Group), the development welcomed its first residents in June 2018. About 90% of its 655 units are currently occupied with an estimated 1,100 residents calling this place home.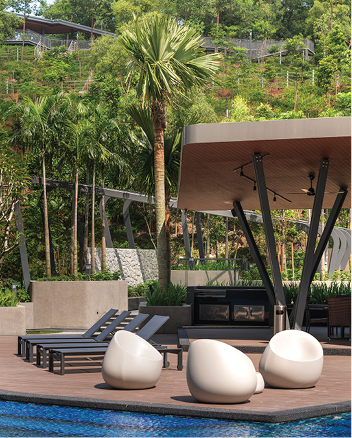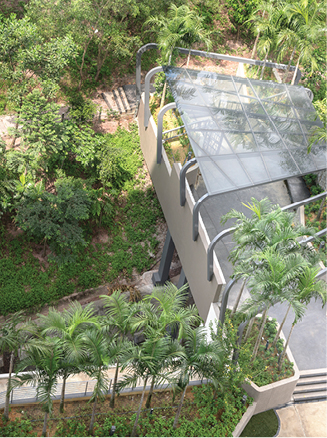 The nine-acre condominium offers vibrant and diverse greenery consisting of rainforest trees and plants to create a peaceful and relaxing sanctuary. At sunsets, the landscape gets beautifully illuminated, transporting its residents away from the hustle and bustle of city life into a tranquil haven.
Taking centre stage in this "oasis" is an exclusive four-acre hill park which is linked via a bridge to the other facilities on Level 6 such as the clubhouse, swimming pool, other water features and a children's playground.
On the hill park is a multi-level jogging track which is more akin to a jungle trail while a tree house at the top offers a panoramic view.
According to 43-year-old resident Norhaizah Alias, she enjoys the ambience of Irama Wangsa, which is tranquil and relaxing especially after a long day.
"The greenery is always so soothing," adds the housewife and mother of one.
A concerted effort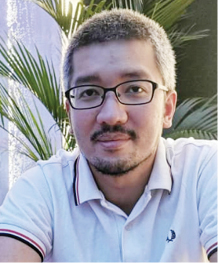 The residents are so appreciative of their beautiful surroundings that they often take part in landscaping activities to further enrich and nurture the green spaces.
Some residents have even taken their own initiatives to grow new plants such as fruit trees and to come up with ideas to enhance the green areas such as the planting of lemongrass to help repel mosquitoes.
The passion has caught on, and subsequently, even more residents have joined in on the green effort, which has brought about the establishment of a landscape and garden sub-committee under the Irama Wangsa JMB.
This committee share their ideas and suggestions with the JMB to ensure the green environment, which is an intrinsic part of their home, is well maintained.
There is no denying the excitement in Zack Zauri when he talks about the landscaped environment of Irama Wangsa, particularly the hill park.
"I am glad there are many residents who enjoy the beautiful landscape and I am even happier to know they have an abundance of wonderful ideas to be applied on the common area such as the hill park," says the JMB chairman.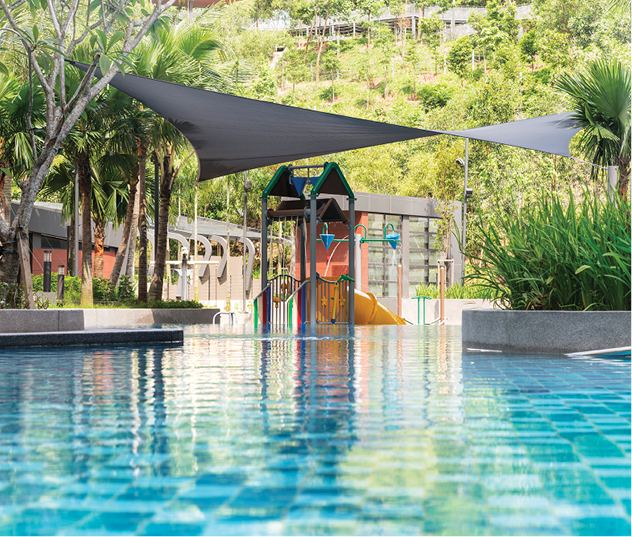 Certainly, he adds, the upkeep of Irama Wangsa's landscape shouldn't just be left to the condominium's property manager Henry Butcher Malaysia (Mont Kiara) Sdn Bhd and the gardeners.
"It will definitely be better to have the participation and contribution from everyone living in Irama Wangsa," Zack says, adding that some homeowners have also started growing their own balcony gardens.
The JMB engages a landscaping maintenance service provider and four gardeners to carry out maintenance works on a daily basis.
To date, there are more than 20 types of trees and plants grown in the project's landscaping to help achieve the intended Peruvian oasis aesthetics. Among the notable flora gracing the grounds are creeping daisies, fiddle leaf trees, giant sword ferns, bird's nest ferns, palm trees, yellow walking iris and Cigar Calathea. As foreign as these plants may sound, they are in actual fact native plants commonly found in Malaysia – making them a sturdy selection that requires little effort to upkeep.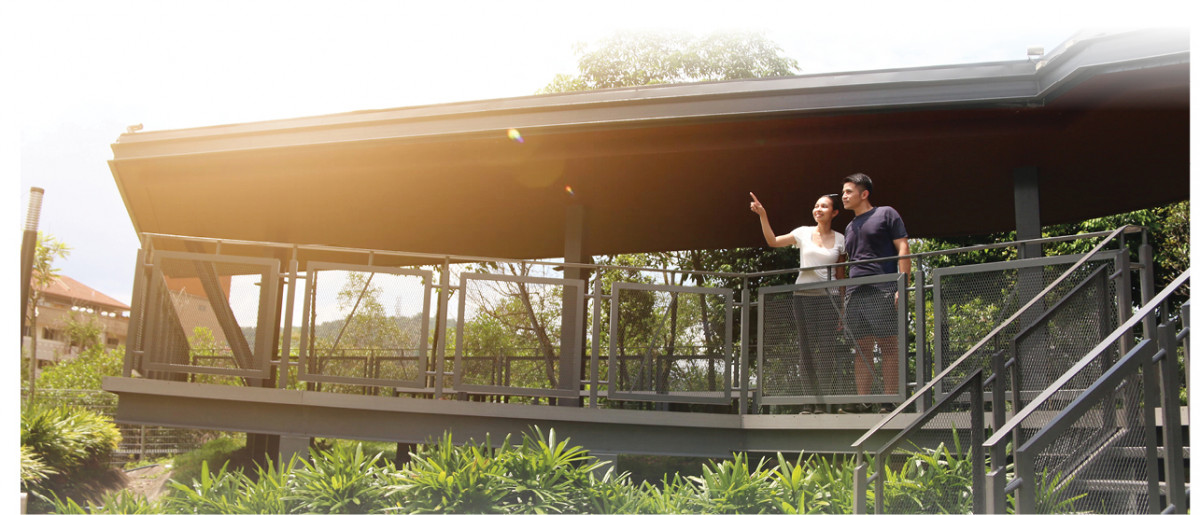 To bolster safety around the hill park area, rope railings have been installed along the multi-level jogging tracks, while staircases have been equipped with handrails on both sides. The treehouse located on the hilltop has been surrounded by metal fencing as an added safety measure. Meanwhile, routine inspection of the hill slopes is done every six months.
Sustainable maintenance measures include the collection of dried leaves for composting purposes and a rainwater harvesting system which helps to keep costs in check.
The JMB is now looking at adding more fruit trees, composting stations and to begin labelling trees for educational purposes.
Check out the microsite for Edgeprop's Best Managed & Sustainable Property Awards 2021 here
This story first appeared in the EdgeProp.my E-weekly on April 9, 2021. You can access back issues here.
Get the latest news @ www.EdgeProp.my
Subscribe to our Telegram channel for the latest stories and updates
Click here for more property stories