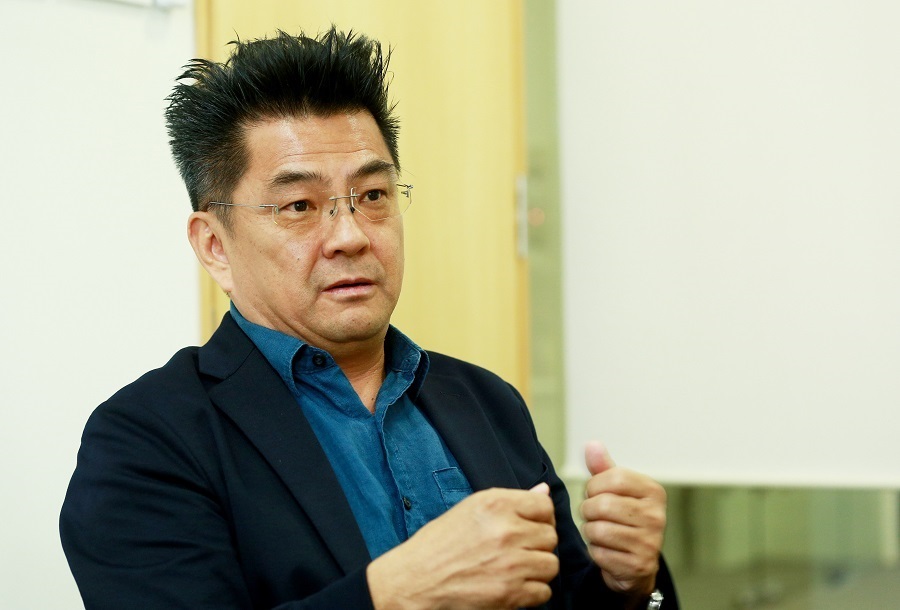 Honest, straightforward and transparent – these are the traits that mark founder and chief executive of Sim Leisure Group Sim Choo Kheng. As a global leader in the tourist attraction industry, how does he stay unflinching on the straight and narrow, and still carve a winning path in his business roadmap? Here, Sim openly shares about his blood, sweat and tears in an excerpt (edited for clarity) of EdgeProp Malaysia's interview with him.
EdgeProp: Your thoughts on corruption?
Sim: The Malaysian Anti-corruption Act defines the offence of "bribery and corruption" as the act of "offering, giving, receiving or soliciting something of value in an attempt to illicitly influence the decisions or actions of a person who is in a position of trust within an organisation".
Read also
Integrity a 'lonely journey' for Sim Choo Kheng

I remember seeing bribery for the first time in the 70's when I was about seven or eight. At that time, my family were poultry farmers squatting on private land belonging to a Chinese clan house. Over the years our farm grew from a handful of chickens to rows of chicken coops. All nine of us siblings grew up helping out at the farm.
Every time we expanded our chicken farm or our tiny wooden shed, which housed the nine of us and our mother, the same clan house goon making his rounds on his Honda Cub C70 would yell and swear profusely at my mother, threatening to dismantle everything. He would always tone his screams down after a red packet and a ritual drink of "tea" from my mother, before leaving her alone and terrorising the next house. His modus operandi over the years have left a lasting impression on me from a very young age. I still remember the goon's face!
Strangely enough, I don't remember seeing any frustration or resentment from the kampung folks. In fact, whenever this chap did his rounds, it became the talk of the village. Back then, the kampung people were vulnerable and uneducated. No one knew their rights; they simply wanted better lives for themselves.
Witnessing this, all of us in the kampung were conditioned to accept this wrongdoing as a way of life. Something so wrong became "right" over time; we just accepted the way things were. Within a few generations, this conditioning has ingrained itself into our culture and become the norm. We are now programmed to accept it.
When I was living abroad in my early adulthood, I had a culture shock seeing how people and businesses valued integrity. I remember in 1988 a businessman named Mr Rabbit headlined prime time news in Ireland for bribing a police officer over a traffic offence! People were horrified, and it didn't help to have a name that made this story more sensational. It went on for weeks!
Such a scandal would be considered normal in many corrupt countries. It would not even sell gossip columns. All this made me question what I saw when I was a child and reconsider my personal values. It was during this time I discovered the value and meaning of "conscience", a trait I treasure.
I have come to realise that conscience is gravely lacking in many parts of the world. Conscience, simply put, is doing the right thing because it is the right thing to do. Right is right, wrong is wrong – nothing else. This can only come from your moral compass!
EdgeProp: Tell us about your no-gift policy.
Sim: We constantly fought an uphill battle against the cult-like practice within the construction industry. Soon we earned the reputation as the company that would not budge, which made us unpopular with the big boys. Our jobs became riskier: we faced constant power outages, water cuts, intentional delays in sign-offs and payments – all because we would not compromise our integrity.
Our no-gift policy has got us into serious trouble with one of our clients. Every time I made my fortnightly visit to this construction site, the client's project team would suggest through my employees, that we "entertain" them, which I refused. We ended up on bad terms with them.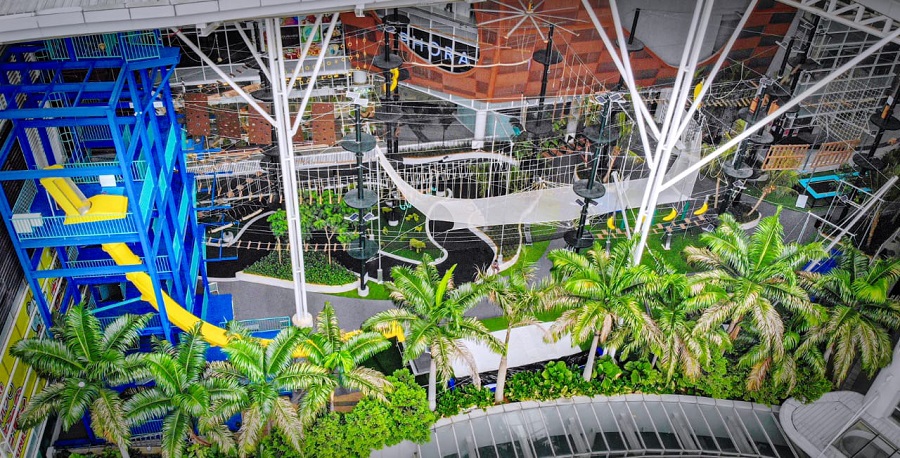 The straw that broke the camel's back was during a Chinese New Year when we refused to present Chinese New Year hampers to the manager. This infuriated the manager who expected patronage. He was never subtle about it; he loved how his countless hampers were obstructing the walkway to his office, attesting to the power he wielded over his contractors and suppliers.
The rituals of bribery only became more sophisticated and elaborate over the years. You had to learn the art of reading between the lines to understand. Back in those days, a corrupt bank manager would insist you engage his "preferred consultant" to prepare the paperwork for the bank loan. The "consultant" acted as the conduit for the bribery, charging exorbitant rates, and the bank manager would pocket his share of the fee. Corrupt managers engage in "fault finding" tactics to deliberately delay approvals and payments. They would arbitrarily point out issues and faults, entering a very grey area which became even harder to read.
EdgeProp: It is known that you have refused to conform to the known practice of paying taxi operators or tour guides to bring visitors to ESCAPE Penang. How then do you promote the theme park?
Sim: Don't get us wrong, we do give legitimate discounts to official tour agencies and operators. It is then up to them to package and mark it up but we do not give under-counter money.
Everyone is willing to sell your place if you're willing to pay a cut for the tickets and the lucrative souvenir shops. Forget about marketing campaigns or fancy adverts, it all comes down to the size of your bribes for these licensed con-artists.
Before Google or TripAdvisor ever existed, foreign tourists placed their trust in their official tour guides, who in turn treated them as cash cows, milking them dry all day long. They only brought their herd to one tourist spot after another, which offered lucrative kickbacks. Ever wondered why historical sites, temples and churches without entrance fees or souvenir shops were less popular among group tours?
This has been widespread since the tourism boom from the first "Visit Malaysia" campaign in 1990. Everyone calls it commission, not bribes. Tourism and hotelier associations, and even a former state exco insisted giving kickbacks was something normal in generating business within the industry. [My question is,] if kickbacks were okay, why would many of the tourist places need special rooms to make these payments in secret?
In 2014, we had three separate incidents of foreign suppliers and senior managers from our Dubai office coming to ESCAPE Penang for meetings. The taxi drivers did not want to bring them to ESCAPE, suggesting they visit another tourist spot instead. Two of them were actually driven there against their will!
In 2016, Tourism Malaysia organised a crew of Taiwanese celebrities to visit ESCAPE Penang as part of a TV programme to promote Penang. We waived their entrance fees and sponsored their lunch. After the guests had entered, the driver made a scene as we refused to pay his "parking fee" – a code word used for drivers making stops at tourist places. He became rowdy and violent, yelling, "Everyone else in Penang gives, you are the only one not giving parking fees. That's why you have a bad reputation among tour companies!" It got out of hand and we had to lodge a complaint to the MACC (Malaysian Anti-corruption Commission).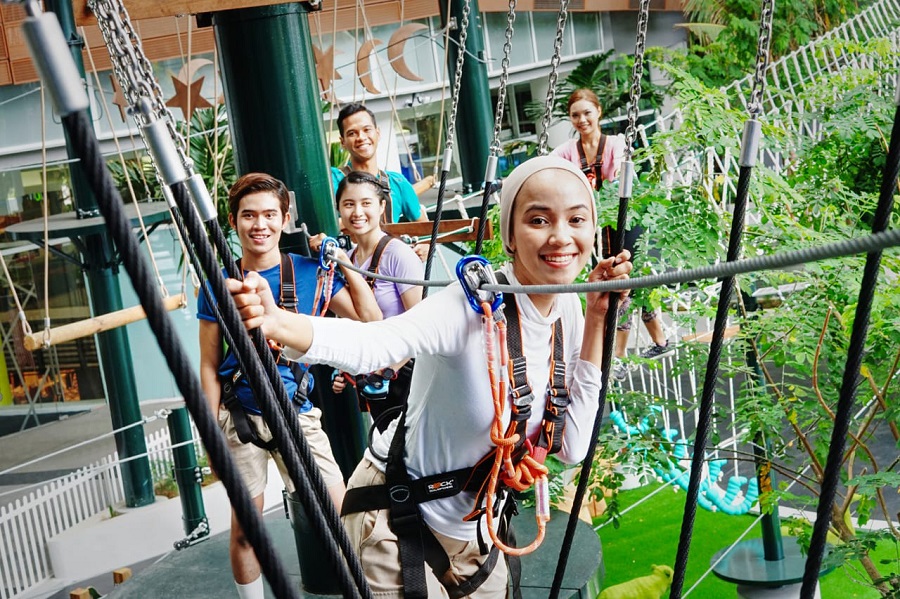 With today's disruptions from online ticketing, review websites, and e-hailing apps, the vulnerable cash cow tourists have become endangered species among tour guides and taxi drivers, who have become more desperate. Today's tourists do not travel in tour groups or require guides any more.
It saddens me to see how stagnant the tourism sector has remained from the time I joined in the 1990's, impeded by the long-standing culture of kickbacks perpetuated by key tourism players. Business owners and associations were preoccupied with playing politics, not focusing on improving their tourism products and services to remain competitive.
EdgeProp: Have you ever considered giving up on your fight against corruption?
Sim: A very senior tourism player, once a close friend of mine, didn't want to be seen attending our anti-tourism scam campaign in 2013, telling me that "you will never win this fight" and that "it will only hurt your business".
I am an entrepreneur and a risk-taker at heart, but this is not an issue of risk but conscience – I don't kowtow to any act of intimidation.
Doing the right thing can be lonely. The Coalition for Business Integrity (CBI), an NGO (non-governmental organisation) that advocates integrity and ethics in business practice, has only managed to recruit 29 business members since its inception six years ago. According to them, while some businessmen are willing to make a one-off donation to CBI, most of them are not comfortable to be seen affiliating with an anti-corruption movement. What does all this tell you about our commitment towards integrity?
I always believe that "the only thing necessary for evil to triumph is for good men to do nothing."
EdgeProp: Why is corruption bad?
Sim: People tend to see corruption at its surface and do not fully grasp the magnitude of the damage corruption brings. It is more than just money lost under the table or getting shortchanged. It cripples the economy from within, just as cancer grows in the body. If you do not detect it sooner and have it removed, it will spread throughout your body to the deathly stage four.
Malaysians tend to think that corruption only happens among the public sector. That's not true. According to CBI, whilst the estimated quantum of corruption in the public sector is higher, corruption in the private sector is more rampant, involving more parties partaking in more elaborate schemes.
The latest statistics from Transparency International has shown that GDP (gross domestic product) per capita inversely correlates with corruption. No amount of natural resources will make up for a country rife with corruption. Ever wondered why Venezuela is so poor despite having the largest oil reserves in the world – even more than Saudi Arabia?
Corruption cripples the country's economy from competing internationally. It breeds mediocrity, only rewarding those with the biggest bribes. The honest, competitive players always lose in the absence of meritocracy, and seek a level playing field elsewhere – just as I did when I moved my theme park contracting business to Dubai. This only causes further brain drain over time.
Sowing his business skill on home ground
EdgeProp: What are your plans for KidZania?
Sim: KidZania has a great concept. The founder is really passionate about it. They have evolved over the years. The main difference (after Sim Leisure has taken over) will be that there will be more occupational facilities which reflect what we have in today's world, such as YouTuber and drone pilot. Secondly, just like many other KidZania outlets around the world, Malaysia's KidZania will have more parent and family participation.
However, the pandemic has delayed the plan. We have more than 60 establishments inside (KidZania). We will reduce some to make the selected ones bigger and greater. The transformation will be in stages and will take about 12 months.
Also, there is a plan to expand KidZania establishment up to the rooftop to encourage outdoor activities, just like some other KidZania locations around the world that have open top areas for fresh air and natural sunlight.
EdgeProp: How does the expansion plan of ESCAPE look like?
Sim: We are looking at opening more ESCAPE Challenge in shopping malls in the Klang Valley. We believe the mall is more than just for shopping but a lifestyle centre in the urban area. We hope that ESCAPE Challenge will provide a place for urban dwellers to reconnect with nature and the outdoors.
We are looking to add six to seven more mall or complex locations in the Klang Valley. In fact, we have been exploring an agreement with Curve NX in Mutiara Damansara to put an ESCAPE Challenge on the roof top above KidZania. We already have the preliminary design done.
We have also received some calls for partnership and a lot of things are moving and happening, but at the moment we are not sure which locations to go in yet. However, last Friday (July 9), we signed an agreement with a land owner of Cameron Highlands to build ESCAPE Cameron Highlands. So yes, ESCAPE is going to Cameron Highlands.
ESCAPE is also going abroad to Sri Lanka and China. We have identified six to seven sites in China. We are also in negotiation with someone in Singapore and Indonesia.
EdgeProp: What is your vision for Sim Leisure?
Sim: I'm confident that ESCAPE will be an international household name from Malaysia. A lot of seeds have been sown before the Covid-19 [hit us]. Our aspiration is not to be the biggest and the best, but the alternative to Disney or Universal Studios. I hope to achieve that goal during my life time. If it had to take more than my life time, I would train up my boys to carry on.
This story first appeared in the EdgeProp.my E-weekly on July 16, 2021. You can access back issues here.
Get the latest news @ www.EdgeProp.my
Subscribe to our Telegram channel for the latest stories and updates