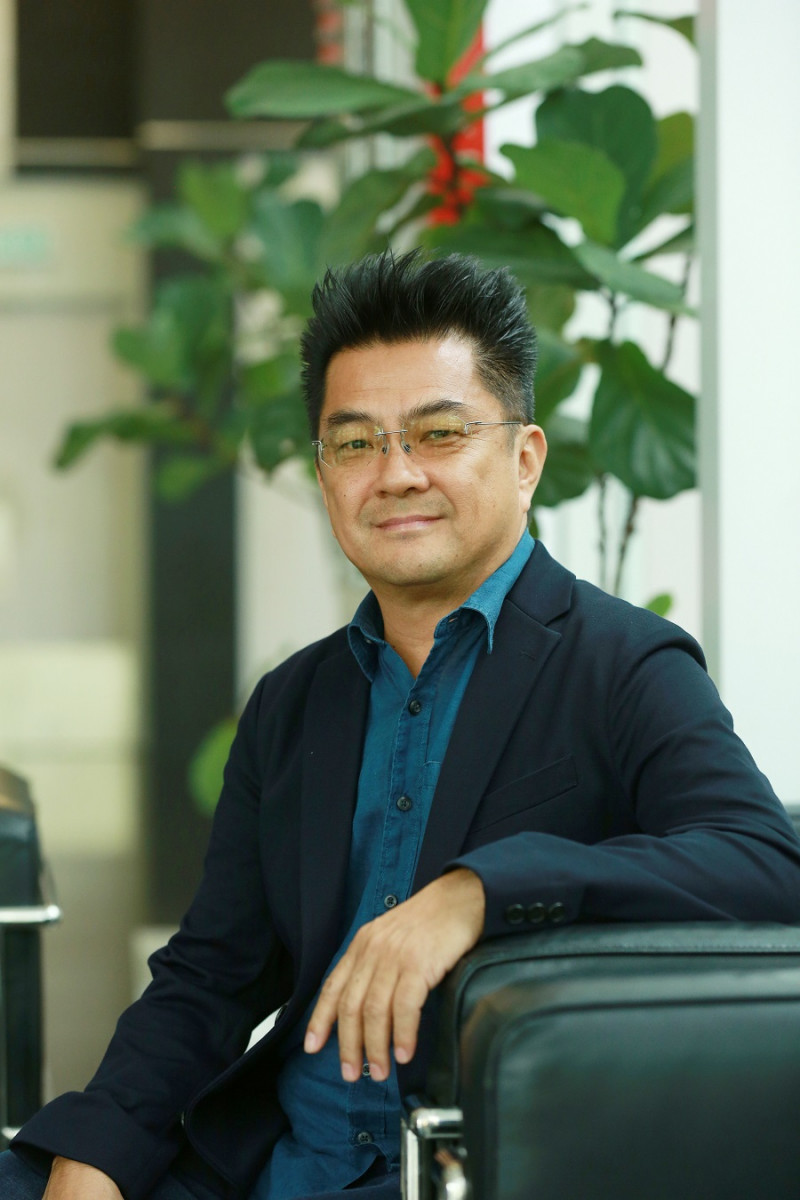 This is an interview with a leader in the theme park arena, with more than 300 developments worldwide under his belt, but instead of expounding the establishment's exploits and expansions, EdgeProp.my finds a man who is more eager to engage in issues of ethics, integrity and conscience.
Sim Leisure Group Ltd founder and chief executive Sim Choo Kheng minces no words in stating his stand against any form of corruption, big or small. The 55-year-old Penangite declares integrity was, is and will remain the cornerstone of all his business decisions and executions.
Read also
Sim Leisure Group's Sim Choo Kheng: Corruption is like 'a cancer' in the body
"It is a very lonely journey," Sim readily admits, adding he has since lost many friends who had chosen to stay clear of him. Describing himself as an individualist who is not "easily swayed", Sim says he does not socialise with an agenda as he is not about to flatter or please anyone to get something in return.
"Sometimes, I am even awkward in my own skin…" he quips. "It is not that I don't like company… I don't mind company. But it is just that I don't pretend to like people whom I do not. Neither am I troubled by people who don't like me."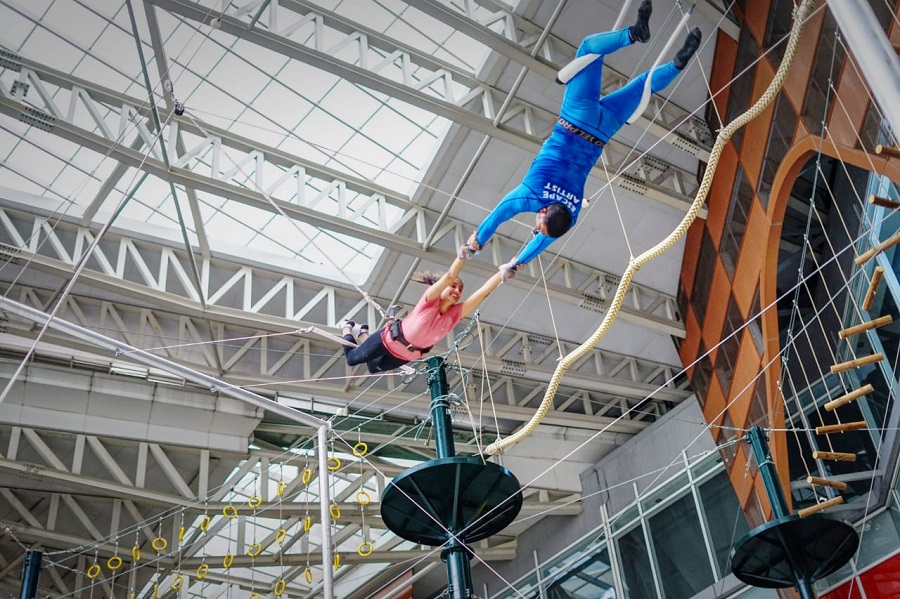 Recounting the beginnings, Sim says he stepped into what he dubs the "[tourist] attraction industry" by designing, building and operating theme parks in the country. However, his uncompromising convictions caused many doors to be slammed against his face.
After what he describes as 18 long, painful years of doing business in Malaysia, Sim finally decided to shift his focus to international projects to compete from what he terms as a level playing field.
Ironically, that very same above-board policy is what has pivoted Sim Leisure to the global force it is today.
Over the past 30 years, Dubai-based Sim Leisure has successfully designed and completed over 300 theme park and water park projects in the Middle East, Europe and Asia. Laguna Waterpark in Dubai, Yas Waterworld in Abu Dhabi, Lost Paradise of Dilmun in Bahrain, Legoland in Denmark and Malaysia, and Universal Studios in Singapore are among its string of accomplishments.
Its foothold in the international field was further sealed when the Sim Leisure got listed on the Singapore SGX Catalist in March 2019.
"I don't wish to be a [mere] jaguh kampung (village champion), but a player who can compete successfully on the international stage. I believe that tough times don't last. Tough people do," he says.
Indignation aroused from young
Hailing from Ayer Itam in Penang, Sim was born into a family of nine. Together with his siblings, he helped his mother run the poultry farm that kept his family fed.
One indelible impression from those early years though, was of a thug making his rounds in the village. The thug would not stop swearing obscenities at his mother with threats of turning their livelihood to naught until he received an ang pow from his mother. Other villagers responded in the same way, until it just became a normalised way of surviving.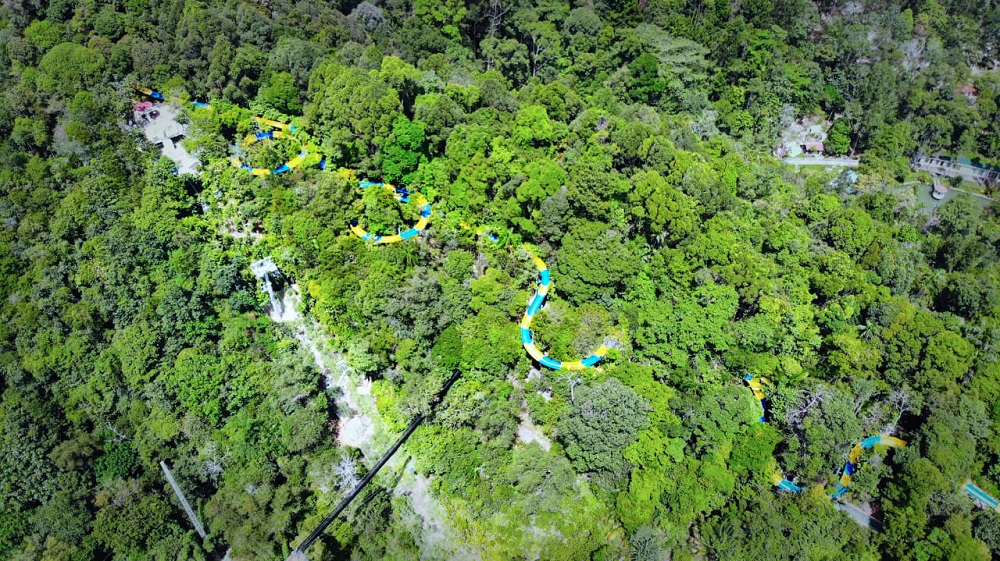 "Something so wrong became 'right' over time; we just accepted the way things were. Within a few generations, this conditioning has ingrained itself into our culture and become the norm. We are now programmed to accept it," Sim says, and as such, "the wheelers and dealers owe an apology to the future generations," he asserts.
The defining moment came when Sim was in Ireland as an adult. A huge hue and cry was raised when a businessman was caught trying to bribe a traffic policeman! There and then, his moral standard got a shake-up and his personal value was reshaped. Notably, it has inspired him to be an entrepreneur with integrity.
Having lived and worked in Vietnam, Singapore, Ireland, Bulgaria, Bahrain, the UAE and Armenia, Sim's sharpened sense has made him realise that conscience is gravely lacking in many parts of the world.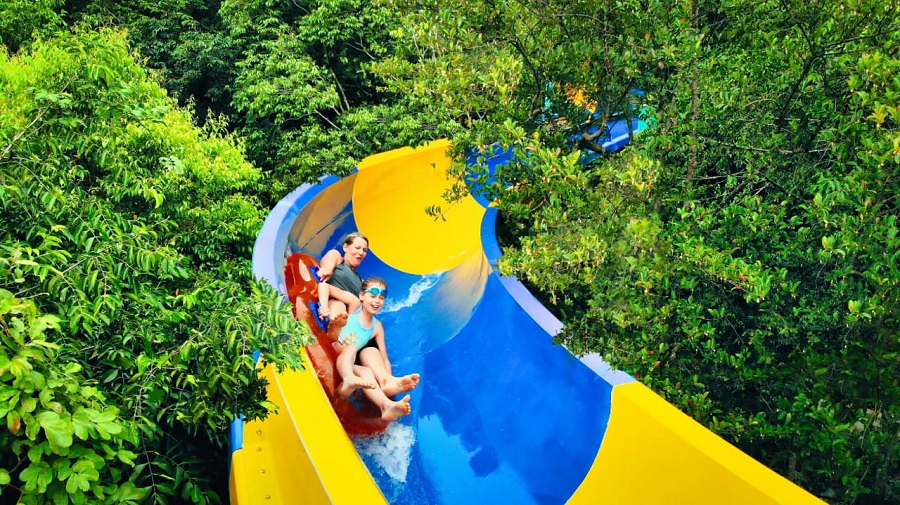 "Conscience, simply put, is doing the right thing because it is the right thing to do. Right is right, wrong is wrong – nothing else. This can only come from your moral compass!" he stresses.
Strong comeback
In 2009, Sim returned to the Malaysian market and won a 44-acre development tender from the Perbadanan Bekalan Air Pulau Pinang initiated by the Penang state government to build the ESCAPE outdoor adventure theme park. Inspired from his childhood life, it features eco-friendly designs reminiscent of traditional villages and pastimes in Malaysia. The park was unveiled in 2012, with its Waterplay opened in 2017 and the Gravityplay in 2019. It has been very well received.
In an effort to fight corruption, Sim launched a tourism scam-free campaign to state his stand against commissions and kickbacks given to tour and taxi operators, drivers and hotel concierge staff.
"I did something bold a year after ESCAPE Penang had opened. I declared war on the tourism players by launching the campaign and calling for a press conference to state our stand. I was very emotional about the constant threats and boycotts, which is still happening even until today. However, they can do no harm to us anymore because we don't rely on these people to bring us business.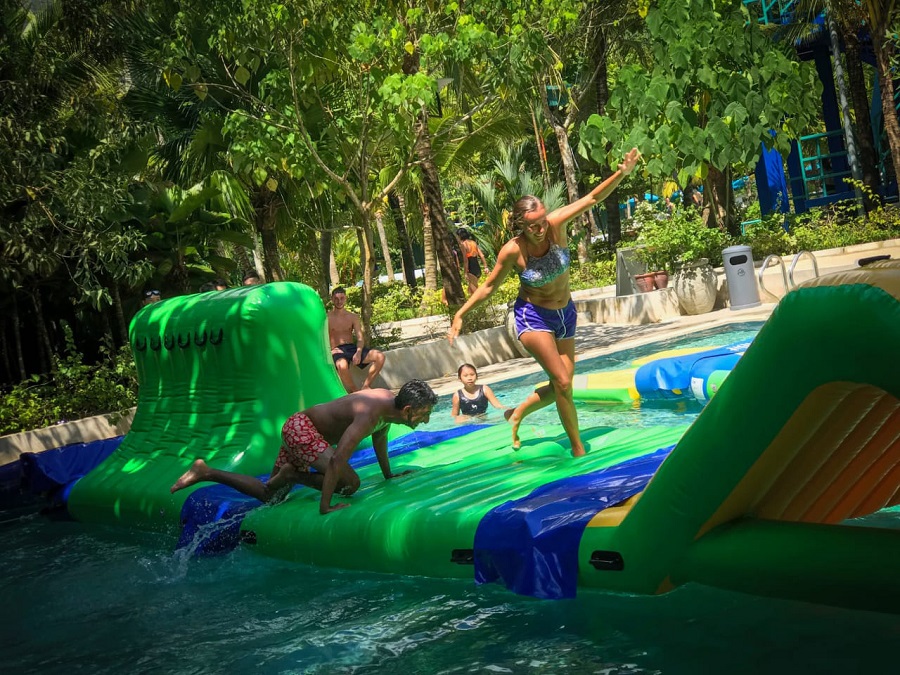 "Today, we are talking about online ticketing platforms and review sites. People are armed with gadgets. They can read, [review] and decide [for themselves]. And people don't travel in groups anymore. Technology has put an end to these tourism scams," he shares, adding that ESCAPE Penang received an average of 200,000 visitors per year in the pre-Covid-19 days.
Interestingly, unlike most businesses, the pandemic has not put a stop, not even a comma, on the expansion plan of the ESCAPE brand.
In Aug 2020, Sim Leisure launched ESCAPE Challenge Park in Paradigm Mall in Petaling Jaya, Selangor during the Recovery Movement Control Order (RMCO) period. Measuring 35,000 sq ft, the indoor park features more than 10 exciting activities that are suitable for both children and adults. Despite being launched in the midst of the Covid-19 pandemic, the response has been very good.
"It is the concept that works. ESCAPE Challenge Park reconnects you to the natural and helps you rediscover childhood. Children have their childhood taken away in the name of academic pursuits, which partly results in [the materialistic] society today. ESCAPE Challenge Park is a theme park that lets you unleash the kid in your heart," Sim shares.
Sim is in talks with more malls in the Klang Valley and eyeing more locations around Malaysia. Just fresh from the oven is an agreement Sim inked with a land owner in July, to bring ESCAPE to Cameron Highlands.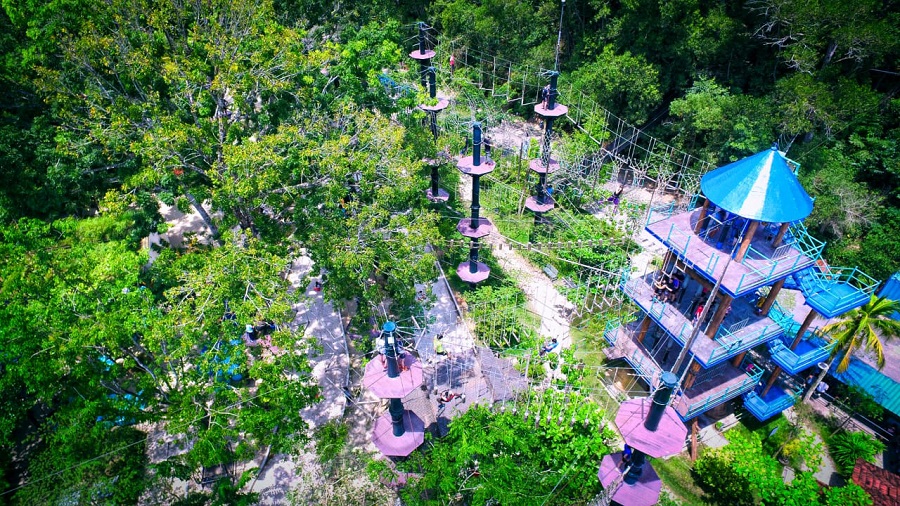 "ESCAPE Challenge Park in Paradigm Mall is our first indoor location," Sim says, so the mall was not confident enough to accept the CapEx (capital expenditure) model for the set-up. Subsequently, it is based on the revenue-sharing basis.
However, now that the ESCAPE park concept has proved successful, other malls have shown interest and offered to bear the CapEx for the park to be installed in their malls.
Sim reveals he is also in talks with potential partners from around the world, such as Sri Lanka, China, Indonesia and Singapore, to introduce ESCAPE to their countries.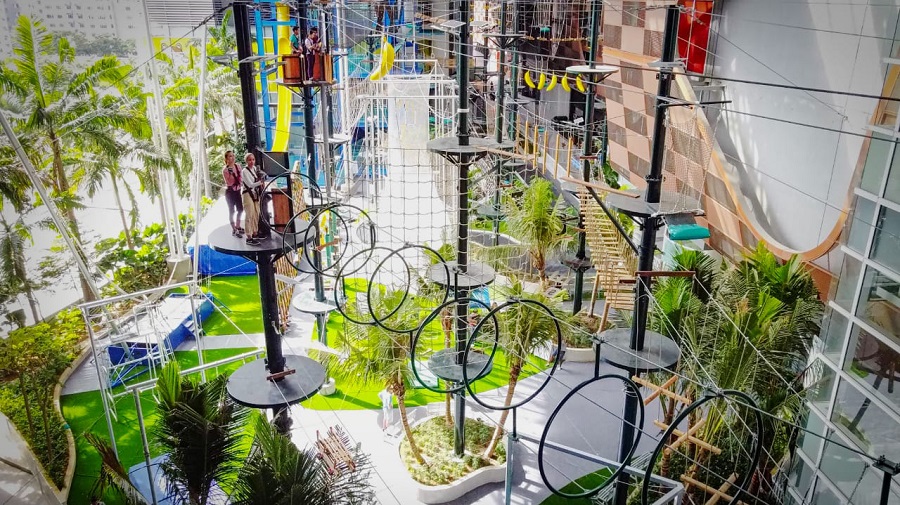 "A lot of seeds have been sown before Covid-19 [hit us]. And we do not put all eggs in one basket. Our [theme park operation] contract business is still running and covering ESCAPE, which has zero sales now due to the lockdown. Yes, the Covid-19 has affected our business, but it doesn't stop us from expanding," Sim notes.
Meanwhile, Sim Leisure has also acquired the loss-making KidZania at the end of 2020. The theme park revival plan is ready to be kicked off once the lockdown is lifted.
Fighting on
Sim returned in 2009 to his beloved Penang and country with hopes that the business environment has improved.
"It hasn't changed much. The very first week when I came back to Malaysia, we had to deal with all kinds of challenges due to not following the game rules here. I even have architects and engineers who do not want to do our job because we do not conform. It is still the very same system… The rituals of bribery have only become more sophisticated and elaborate over the years," he laments.
"When we talk about the value system, many people think I'm crazy and silly. But I want to reach out and tell everyone that hey, Sim Leisure is the size it is today because we do not 'comply' with the local system. Therefore, we put our focus on the global concern and that actually makes us stronger," Sim shares.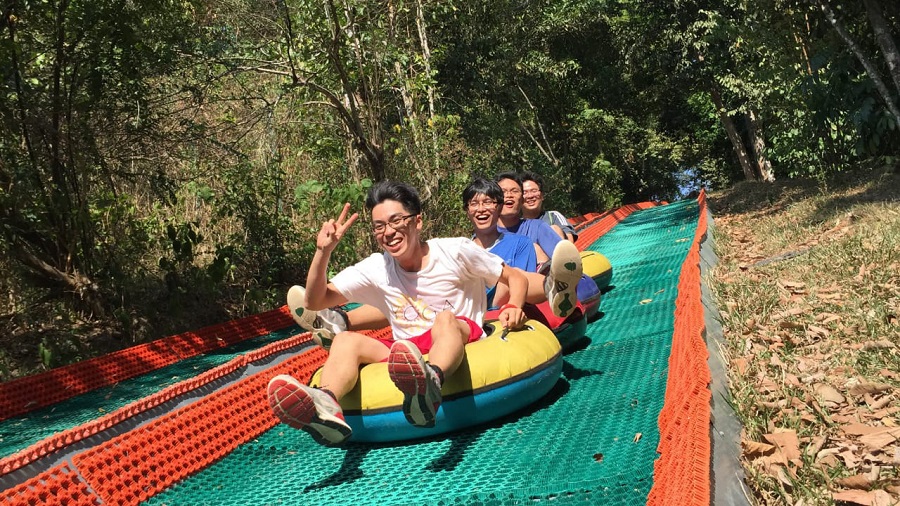 As part of his personal mission, Sim has been actively giving talks and reaching out to young adults to inspire them to become entrepreneurs, and of course, instil in them the importance of integrity.
"The country cannot rely on FDI (foreign direct investment). We need more entrepreneurs to contribute to the country's income and job opportunities. I hope a stubborn kampung boy story like mine could inspire them to become part of the top businesses with the correct attitude and way of doing things," he says.
This story first appeared in the EdgeProp.my E-weekly on July 16, 2021. You can access back issues here.
Get the latest news @ www.EdgeProp.my
Subscribe to our Telegram channel for the latest stories and updates