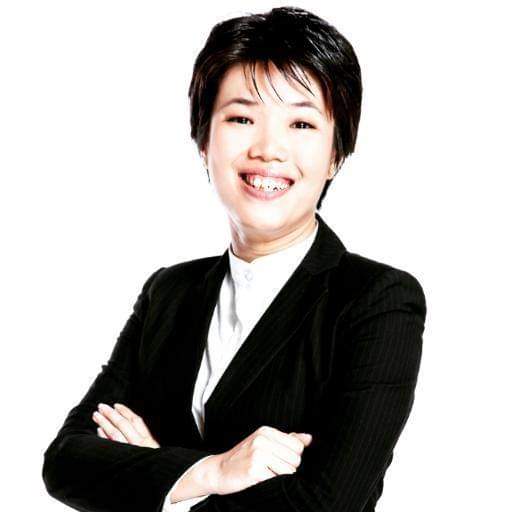 Currently attached to CID Realtors, Bobo Lee Po Po has had three years of experience in handling residential properties ranging from sales, rentals, housing maintenance and more. However, she has been dabbling in the property industry for over seven years. Previously, when she was an assistant accounting administrator, she dealt with artistes mainly from China, Hong Kong and Taiwan, who wanted to rent or purchase properties in prime locations in Kuala Lumpur city.
Now, Lee's focal areas include OUG, Taman Yarl, Happy Garden and Old Klang Road landed residential properties. She says OUG is a friendly neighbourhood. While consisting of mostly senior citizens, she has noticed a slight change in demographics over the years.
"There are more younger homeowners and tenants looking to move in the area, perhaps to be closer to their parents," notes Lee.
Flexible working hours but hard work
Lee's journey in the property field has not been entirely a walk in the park. She has met her fair share of problems dealing with the overseas clients and tenants.
"I have received calls to help them ranging from minor issues like operating the air-conditioner or even dryer, to refusal to pay rents," Lee recalls.
And what has prompted the shift from an office job to the attachment with a real estate agency? Lee reveals that besides needing help to deal with the shenanigans from some of her existing clients, she has been beset by brain aneurysm, which has affected her daily life. In addition, after giving birth to her firstborn – a daughter who has a hearing disability – Lee was convinced by her husband, Joseph, to try becoming a property agent for the greater flexibility in working hours.
"It is difficult for me to deal with stress with my condition. I cannot remember much sometimes, and it can be hard to cope with many things at the same time," says Lee, adding that she also suffers from bouts of epilepsy as a result of the aneurysm – a condition that has been plaguing her since age seven.
Lee recounts an incident when she had an epileptic episode while house-viewing with a client, who did not know how to help ease her condition at the moment.
"Ever since that incident, my husband, who is also a property agent, has been supporting me in some of my work. Plus, he has family in Sri Petaling and was formerly from Old Klang Road. Hence, he is very well-versed with these surrounding areas," she says.
Nevertheless, Lee refuses to be bogged down by her condition – having learned to manage better over the years.
"To cope with my memory issues and the many enquiries and clients, I have set up my own filing system to better follow up with them," she shares.
"It takes persistence and patience [to succeed as a real estate agent]. This is my advice for newcomers in the field. Being a commission-based job, we do not have a fixed income. It is not a nine-to-five job, but it requires hard work. Set a realistic target for yourself, like to close one or two cases a month for a start," she adds.
Lee is currently juggling her agency work and three-time weekly classes (to complete by 2023) to obtain her Registered Estate Agent (REA) licence.
Get the latest news @ www.EdgeProp.my
Subscribe to our Telegram channel for the latest stories and updates