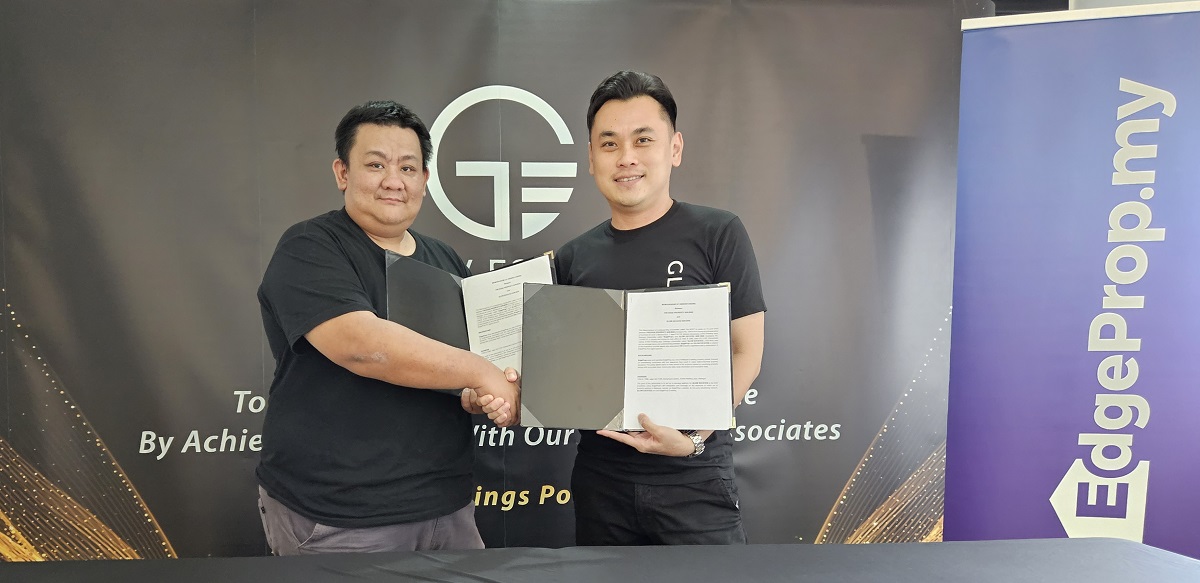 Glow Estates founder Tim Wong: By continuously adapting our strategies, we've not only navigated those challenges but also leveraged them to identify new avenues for expansion and improvement.
PETALING JAYA (Sept 27): One look at its founding date, and you know that Glow Estates is made up of not just guts of steel, but minds sharp as a tack. Established in September 2020, in the thick of the Covid-19 pandemic, the real estate agency has not only weathered the storms of change but also emerged stronger.
According to Tim Wong, who founded Glow Estates with Kelvin Lee, rapid changing market trends and higher customer expectations were some of the challenges the agency encountered in its early days.
However, the relatively young agency has turned these challenges into opportunities for growth. Fostering innovation within the team, it has stayed attuned to market shifts, embraced technological advancements and redefined industry standards.
"By continuously adapting our strategies, we've not only navigated those challenges but also leveraged them to identify new avenues for expansion and improvement," states Wong.
One notable success involved revitalising a dormant property market in the challenging economic climate. The team's collaborative approach, meticulous market analysis and creative marketing campaigns played a pivotal role in attracting buyers and investors.
"Our ability to identify hidden potential and tailor solutions to meet market demands has been key to achieving such successes," he reveals.
Committed to continuous improvement
In order to maintain a consistent level of excellence in its services, Wong said the agency is committed to continuous improvement.
"By investing in employee training, fostering a culture of accountability, and actively gathering and incorporating client feedback, this ensures that our team is aligned with industry best practices and remains dedicated to delivering top-notch service," Wong adds.
As for ensuring the team remains adaptable, the agency emphasises ongoing learning and development via regular workshops, industry seminars, and cross-functional exposure to keep abreast of emerging trends and customer preferences.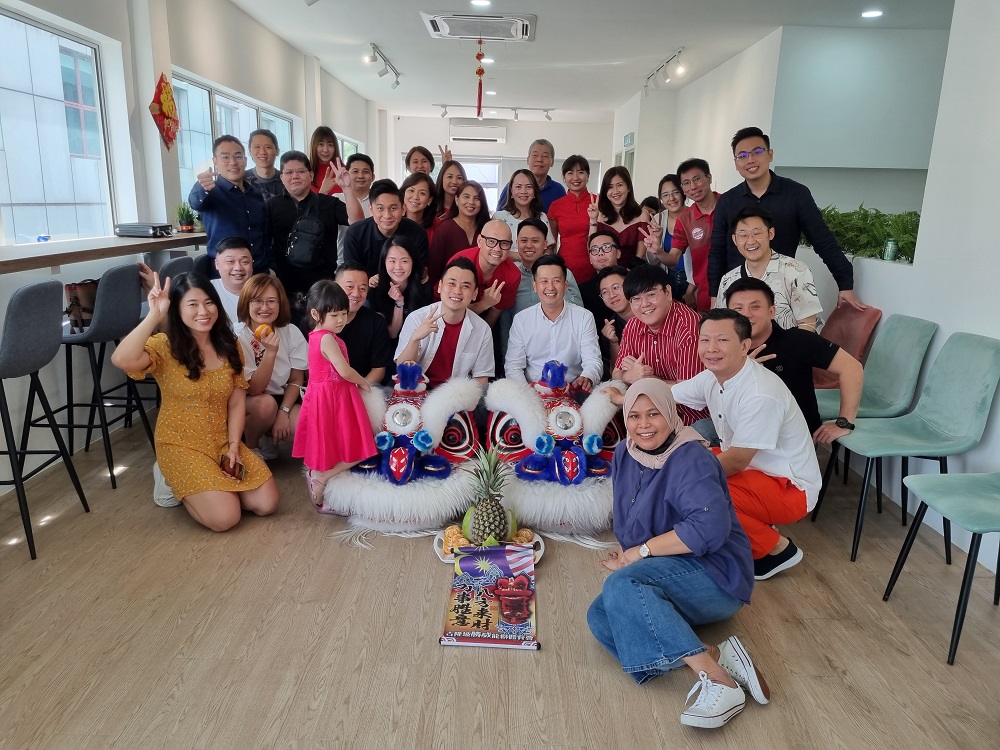 "We encourage a culture of flexibility, where team members are empowered to explore new strategies and implement innovative ideas," says Wong
In an industry built on trust, the team's dedication to professionalism and ethical practices has been instrumental in establishing Glow Estates as a leader. The agency adheres to strict ethical standards, ensuring transparency, honesty and integrity in all interactions.
"This credibility has not only earned us client trust but also positioned us as a reliable and respected player in the real estate sector," he says.
Harnessing the power of data
Data is like fuel that powers businesses in this digital age, and Glow Estates understands its significance. According to Wong, data has played a transformative role in the agency's operations. By analysing market trends, customer behaviour, and property performance metrics, they make informed decisions that drive results.
"This data-driven approach empowers our team to identify opportunities, optimise strategies, and allocate resources more effectively," he says.
The agency also prioritises key performance indicators (KPIs) such as lead conversion rates, customer satisfaction scores, and return on investment from marketing campaigns. These KPIs help them measure the tangible impact of their data-driven decisions on team performance and overall success.
In an age where technology often overshadows personal touch, Glow Estates recognises the importance of human touch in the real estate industry. To strike a balance between data-driven strategies and personalisation, the team focuses on building authentic relationships, understanding clients' unique needs, and providing personalised service.
"This balance ensures that technology enhances our operations without diminishing the personal connections we foster," reveals Wong.
A groundbreaking partnership with EdgeProp.my
In a strategic move to up its service, the agency has partnered with EdgeProp recently. This collaboration is poised to elevate the agency's technology adoption and innovation, Wong says.
"By leveraging EdgeProp's cutting-edge solutions, Glow Estates anticipates streamlining processes, enhancing customer satisfaction and gaining a competitive edge in the market.
"Looking ahead, our partnership with EdgeProp aligns with our vision to strengthen market presence and cement our position as an industry leader. By integrating its technological expertise with our market insight, we aim to deliver unparalleled value and redefine industry standards," he adds.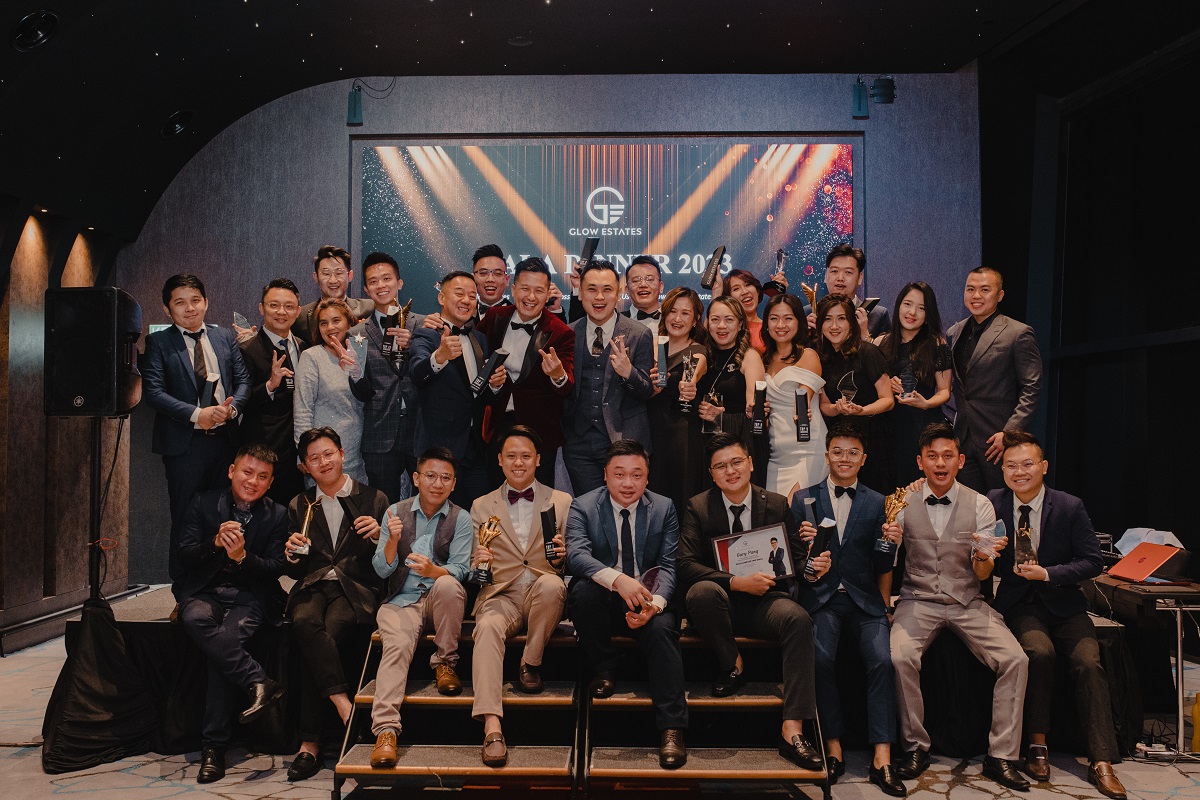 Signing on behalf of EdgeProp was head of sales Stannly Tan, who is also positive about the partnership.
"We have the latest tools within our digital platform and are committed to ongoing innovations. Therefore, we have the utmost confidence in our ability to assist Glow Estates in reaching its objectives," Tan states.
Looking to buy a home? Sign up for EdgeProp START and get exclusive rewards and vouchers for ANY home purchase in Malaysia (primary or subsale)!