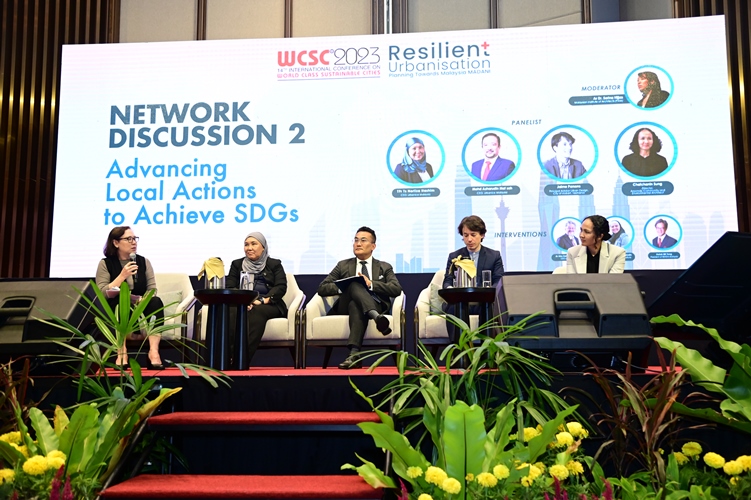 "A city for all is important, and that is now the focus for Kuala Lumpur. It's not just about being an elderly-friendly city, but also an age-friendly, and of course, a gender-friendly city."
KUALA LUMPUR (Oct 3): Among the keys to achieving urban sustainability is to upgrade the facilities to encourage walking, pointed out a speaker in the 14th International Conference on World Class Sustainable Cities (WCSC) 2023, held under the theme "Resilient Urbanisation Planning Towards Malaysia MADANI".
In his paper titled "Walkable and Connected Cities for Inclusive Communities, City of Hobart (Tasmania) principal adviser of urban design talked about the 30-Year Greater Hobart Plan and how it can deliver a more walkable city.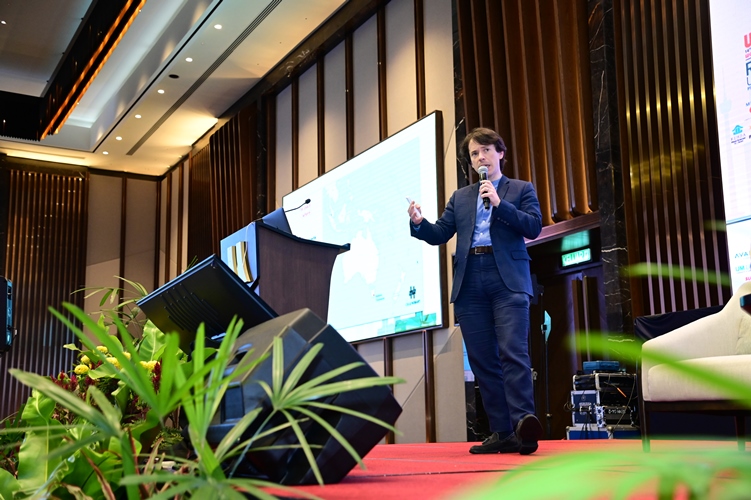 "What we are talking about is how much our urban environment inherently facilitates or hinders walking for our day-to-day activities and life," he said, adding that despite Hobart being a very small city, it suffers from a public transport system with low patronage and could be more pedestrian friendly.
(Read also: A challenge to walk … in the city)
Parsons pointed out that comfort is one of the main drivers of walkability. Slopes, very narrow or broken footpaths, and lack of protection from the sun and rain are factors that discourage walking.
In the Greater Hobart Plan, he revealed there's a target for 40% of canopy tree cover by 2047. Plans for better pedestrian links are also being drawn up.
(Read also: WCSC 2023 drives proactive urban development practices to achieve resilient cities)
An urban park to counter climate concerns
In her presentation titled "Benjakitti Forest Park: A transformation from a brownfield area to a central green lung", Arsomsilp Community and Environmental Architect studio director Chatchanin Sung showed the audience the stunning conversion of a former tobacco factory area into a lush urban park in central Bangkok.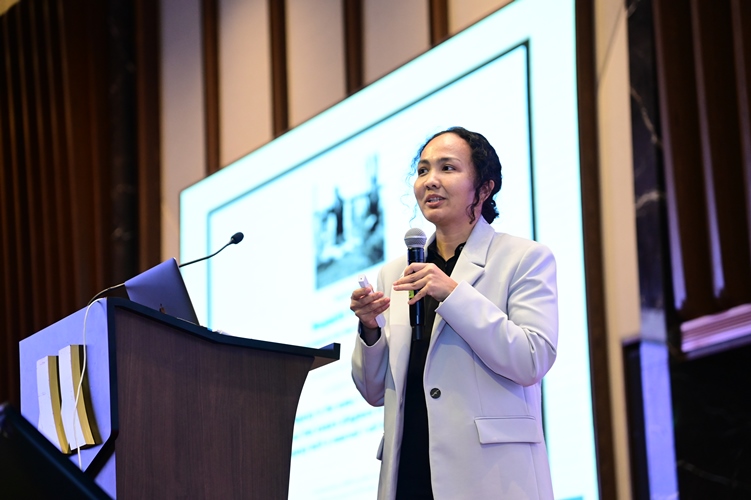 "We call this the ecological infrastructure park for the city, so we use the concept of nature-based solutions. We want to do something that's more sustainable by using less budget and resources," she said.
The 72ha park was designed to offer solutions to Thailand's monsoon climate problems, according to Sung. During the rainy season, it acts like a large sponge that's able to retain 128,000 cubic metres of water and come the dry season, it turns into an urban reservoir.
(Read also: City living on the rise with 26 mil Malaysians calling urban areas their home)
She explained that the park purifies polluted water from the nearby Phai Sing To canal with bioremediation by using wetland plants where it treats 1,600 cubic metres of wastewater per day. The park then uses the water to maintain itself without the need to burden the city.
Embodied carbon should be included in green building assessment
During his sharing on "GreenRE: Developing a Green Building Carbon Index for Malaysia", Xiamen University Malaysia (XMUM) PhD Programme of New Energy Science & Engineering principal investigator Assoc Prof Ts Vincent Woon Kok Sin highlighted the need to include embodied carbon in the assessment of green buildings.
"When we talk about carbon assessment, we mainly focus on operational carbon, but we do not give as much attention to embodied carbon. However, when you talk about the carbon assessment of the whole lifecycle of a building, you have to involve the operational and embodied carbon," he explained.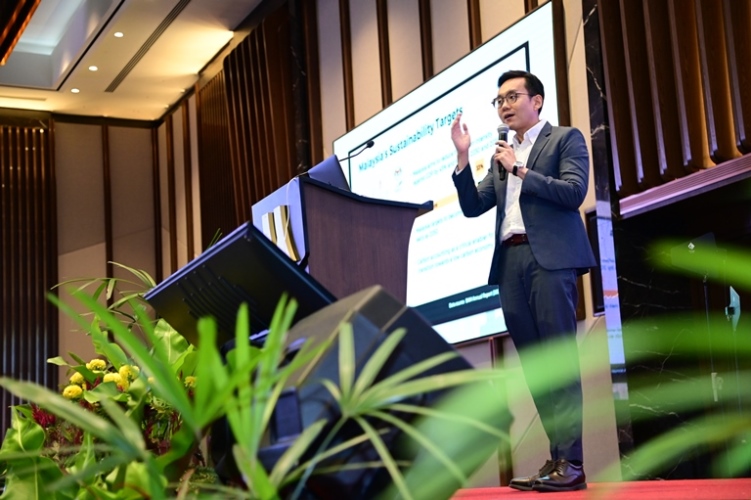 He added that currently, Malaysia only has benchmarks solely for building energy and operational carbon. Through a collaboration with GreenRE and Universiti Teknologi MARA (UiTM), XMUM aims to evaluate the embodied and operational carbons of green buildings and develop such a rating for the country.
(Read also: EdgeProp presents: Resilient urbanisation — do we have what it takes?)
They have also identified that embodied carbon accounts for 10-38%, and can constitute up to a third of the building's life cycle carbon emissions. Therefore, it's crucial to have an inclusive approach in addressing both types of emissions for a holistic carbon management.
"It would be beneficial for the industry practitioners, especially if you want to understand how much carbon you emit and how your project compares to the other green buildings in Malaysia in terms of the carbon emissions," Woon said.
Public transportation
During the panel discussion on "Advancing Local Actions to Achieve SDGs", it was noted that Malaysia has achieved a score of about 78 over 166 on its progress towards the SDGs (sustainable development goals) set by the United Nations.
Moderated by Malaysian Institute of Architect (PAM)'s Ar Dr Serina Hijjas, with PAM president Ar Abu Zarim bin Abu Bakar, Malaysian Institute of Planners (MIP) president Datin TPr Hjh Noraida Saludin, and Real Estate and Housing Developers' Association (Rehda) Malaysia president Datuk NK Tong as interveners. The panelists, URBANICE Malaysia CEO TPr Ts Norliza Hashim, Prasarana CEO Mohd Azharuddin Mat Sah, Parsons and Sung, shared on the imminent actions that need to be taken to achieve the goals by the targeted 2030.
(Read also: Prasarana CEO emphasises public transport ecosystem optimisation for Kuala Lumpur's resilience at WCSC 2023)
These include promoting simple communication to engage effectively with the community, and recognising the significant role that public transport plays in reducing carbon emissions. However, they noted that successful implementation relies on effective policies and practical solutions for first- and last-mile connectivity.
At the closing, Noraida highlighted one of the key words during the conference was inclusivity.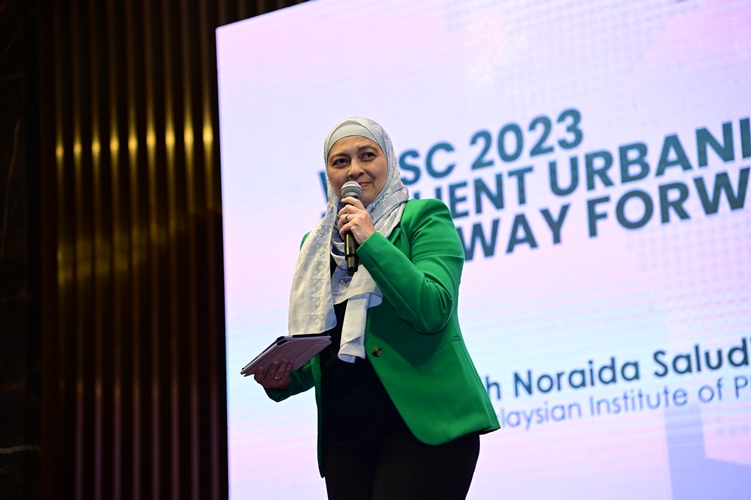 "A city for all is important, and that is now the focus for Kuala Lumpur. It's not just about being an elderly-friendly city, but also an age-friendly, and of course, a gender-friendly city. This is very much aligned with the SDG – no one should be left behind – and also the new urban agenda," she said.
(Read also: WCSC expert insights: Shaping future cities that are safe, resilient and inclusive)
The full-day conference held here last week featured eight speakers from Malaysia, Australia, Indonesia, Singapore and Thailand. It was co-organised by Rehda Wilayah Persekutuan KL, MIP and PAM, with the endorsement of Kuala Lumpur City Hall (DBKL). EdgeProp.my is the media partner.
Looking to buy a home? Sign up for EdgeProp START and get exclusive rewards and vouchers for ANY home purchase in Malaysia (primary or subsale)!