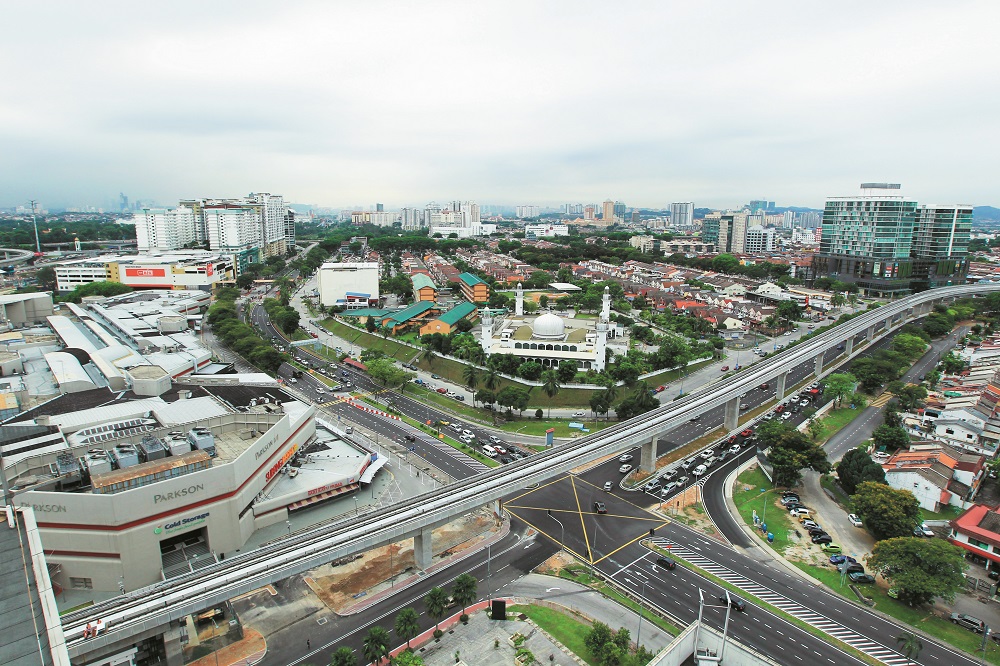 "IF I use my Tan Sri title on my name card overseas, people just call me Mr Tan," Tan Sri Esa Mohamed chuckles as he hands us the one for the International Union of Architects (UIA).
Esa is the current president of UIA and the first Malaysian to hold the post. He is the past president of the Malaysian Institute of Architects and the managing director of Akitek Jururancang (M) Sdn Bhd (AJM).
The 69-year-old looks rested and relaxed despite his heavy travel schedule due to his position in UIA.
"I travel a lot. I just came back from St Petersburg in Russia, where we had a bureau meeting, and I was in Surabaya, Indonesia, before that. I am off to Paris next week," Esa says.
Travelling to many cities has given him a unique insight into the different styles and approaches to architecture and an appreciation for the unity of the profession in Asia.
"One sees a lot of differences when you travel. The Americans have a different approach, the Europeans another. The Asians are very united ... we support each other and having that fraternity is a good thing. It is something a lot of other regions want to emulate, they are envious of what we have achieved in terms of fraternity," says Esa.
It is clear that despite being an experienced and worldly man who has been almost everywhere, he has not forgotten his roots. As Esa asserts, his heart belongs to the homeland.
"My family was poor. In those days a lot of people were poor. It was very unstable compared to now. My father had the foresight to send me to an English school. I think the school fees at the time were RM1 per month, which was a lot of money back then. We had to pay RM10 per month to rent a squatter house. So, that was a great sum of money for us," he recalls.
Even at a young age, Esa set his goals high.
"After primary school I had my sights set on getting into the best school, which was English College Johor Baru (also known as Maktab Sultan Abu Bakar). It was considered an Ivy League school in those days. I wanted to get in because it was the best and I could walk to school," Esa laughs. Of course, he managed to get into the English College.
He developed a passion for art at an early age.
"I was very keen on drawing. I would do all mediums, from pencil sketching to water colours. I remember I was given a penknife, which I used to play around with little pieces of wood and make sculptures," he says.
Despite his love for art, Esa was placed in the Science stream in Form 3. To continue his artistic aspirations, he created an art society.
"I declared myself president. We did a lot of work in school, painting murals, doing workshops and such," he recalls.
Ever the overachiever, Esa was one of the few who passed the Higher School Certificate (now known as Sijil Tinggi Persekolahan Malaysia). At the time, all questions were set and grading was done in the UK. His proficiency in art, mathematics and science earned him the moniker, the artistic scientist.
"My late cousin was working at Jabatan Kerja Raya as a draughtsman and I helped do some work for him, including renderings. That is when it hit me that architecture might be a field I could go into," Esa says.
He won a Mara scholarship to study architecture at the University of Newcastle in Australia.
"Before Mara came along, I was offered a fabulous scholarship to do pure mathematics at Universiti Malaya. Had I taken that, I would not be sitting here talking to you," he says.
A different world
"I landed in Australia in March 1968. Never in my life would I have imagined taking a plane and flying to stay in a country that is completely different from Malaysia. It was a culture shock but I had five wonderful years of education in Australia," Esa says.
In his first year, he set a record, scoring high distinctions in all subjects. This drew the attention of Professor Frederick Romberg, a man he looked up to.
"Prof Romberg was a German architect and a very distinguished gentleman. He had a firm called Romberg and Boyd and one of his most famous works was the National Gallery of Victoria. He called me up and said, 'Mr Esa, I have never seen this before. How did you do it?'.
"I told him, it was nothing but focus. My focus then was to do something good and do it well. I was given a once-in-a-lifetime opportunity and I am very thankful to Mara for this," Esa says.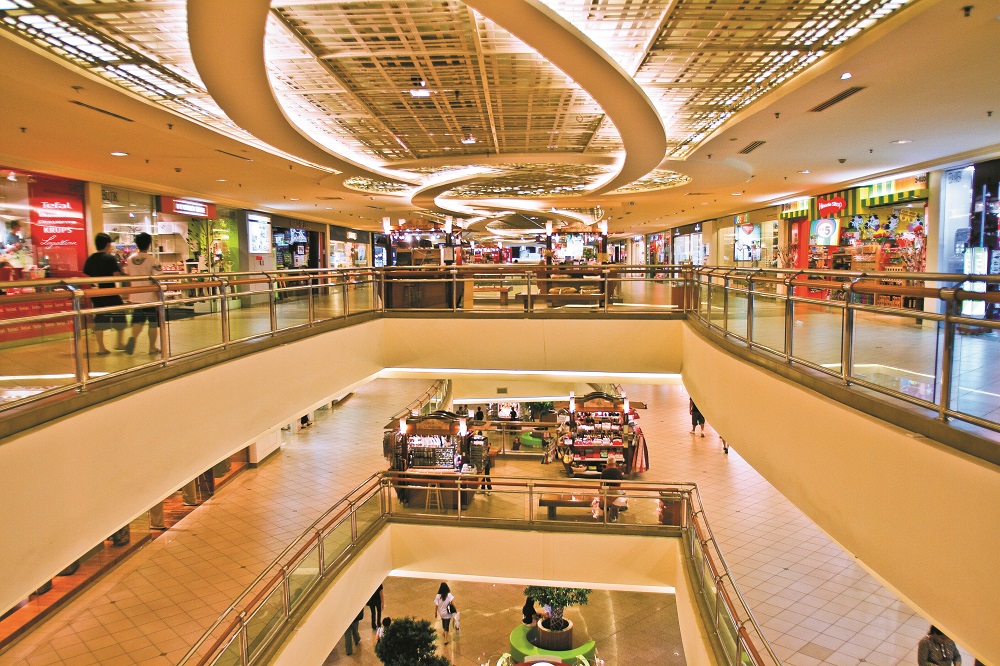 He did so well in university that he soon began to tutor Australian students in mathematics. They nicknamed him DY/DX. When he graduated, he was awarded the Newcastle University Gold Medal for architecture.
Despite being offered a position in Australia, he choose to come back to Malaysia.
"I came home in 1976. I didn't think we should forsake the things your country has done for you," Esa says.
One of his first projects was Subang Jaya. He was working with Goh Hock Guan & Associates at the time. Goh would later co-found AJM with Esa.
"Goh was kind enough to throw me into the deep end of the pool. I had just come back from Australia when I had to take control of the Subang Jaya project. It was exciting in the sense that it was such a large project but it wasn't rocket science. If you know how to coordinate and manage your resources, things work out," says Esa.
A turning point
In 1988, the Kuala Lumpur International Airport (KLIA) project came along.
"KLIA was a turning point in my career, even though it came later. It was a challenge because of the magnitude of the project. I received a call from the British Airport Authority (BAA) one evening and it said it was part of an Anglo-Japanese consortium that was developing a proposal for a new airport to present to the Malaysian government.
"At the time, Subang Airport was in a dire state and there was no way it could be expanded because it was surrounded by many developments. BAA had read about our work and thought that we were holistic and comprehensive. BAA asked if I would be interested to work with them on the project. Of course I said yes."
But the partnership did not work out as planned and BAA pulled out.
"The government had already committed to proceed with the plan so I took the opportunity to take over the project. We formed a Malaysian-Japanese airport consortium in which we held a 60% stake," Esa says.
One of the key features of KLIA is its forest in an airport concept.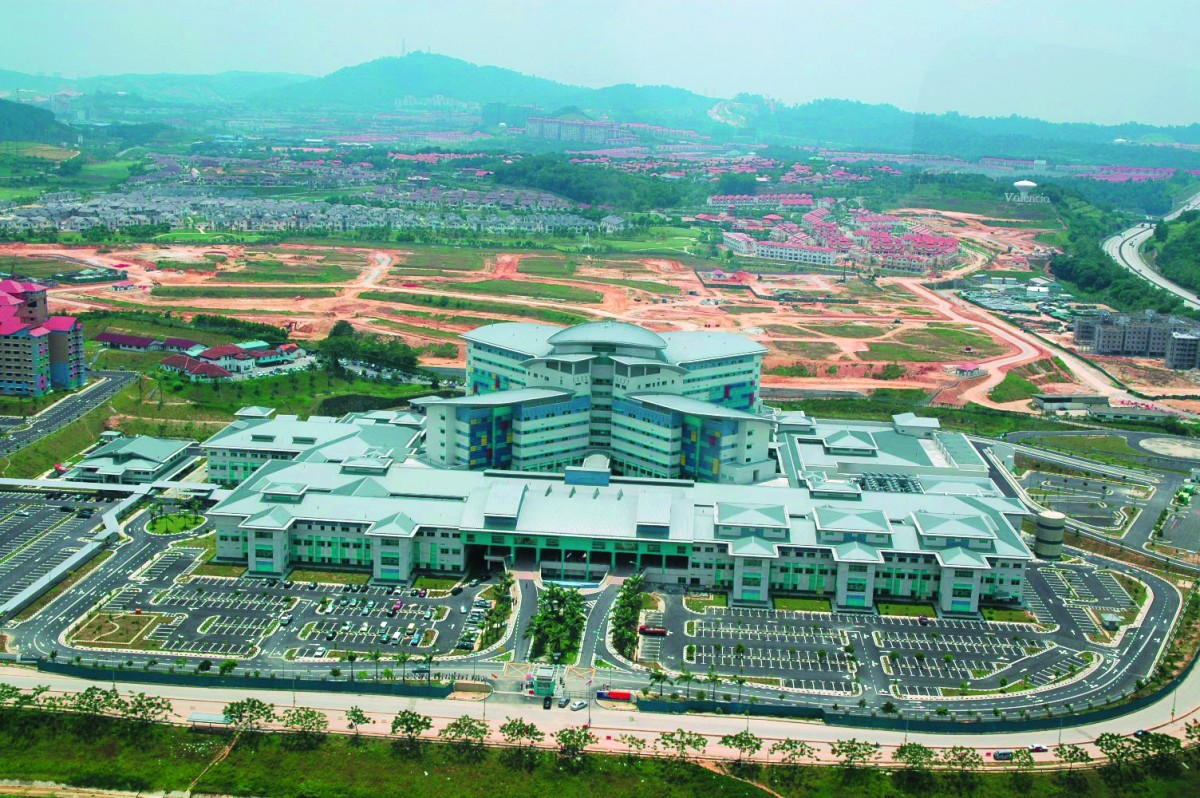 "The first thing that struck foreigners when they landed at Subang Airport was how green Kuala Lumpur was. The airport was surrounded by plantation land. So that was what we wanted to do with KLIA, to create a forest in an airport. But now it is covered by so many shops that you cannot really see the green anymore unless you go to the satellite building," Esa says.
Other notable projects he has been involved in include the Sungai Buloh Hospital Trauma Centre and College of Allied Health Sciences, Datai Bay Resort in Langkawi, Subang Parade, Mid Valley Megamall, The Gardens at Mid Valley City, Sunway Pyramid, the Kuala Lumpur Convention Centre and the Putrajaya master plan.
Esa says not many people are aware he was involved in the KLIA project.
"KLIA was promoted as a Japanese project but the Japanese were working under me. This is the problem: Malaysian architects are not given fair opportunities and due credit for their work. Some developers still have this colonial mindset. It is terrible.
"We always think foreigners are better. Recently, Malaysian firm Ngiom Partnership won second place, beating the UK's famous Zaha Hadid Architects for the master plan and conceptual design of Science City in Cairo, Egypt. I beat Norman Foster to win the design for the master plan for Makkah in Saudi Arabia.
"This goes to show that we are good, so why shortchange us? The message must be made very clear and I am not going to mince my words on this. I am 69 years old this year, so I have to say my piece before I go," Esa says.
He believes one way to solve this problem is to have a champion, and local architects themselves must believe in their capabilities.
"We must believe we are good, only then can we be good. If you believe other people are better than you, then that is how it will always be. You must be focused and know you can take the challenge," Esa says.
This article first appeared in City & Country, a pullout of The Edge Malaysia Weekly, on Sept 19, 2016. Subscribe here for your personal copy.