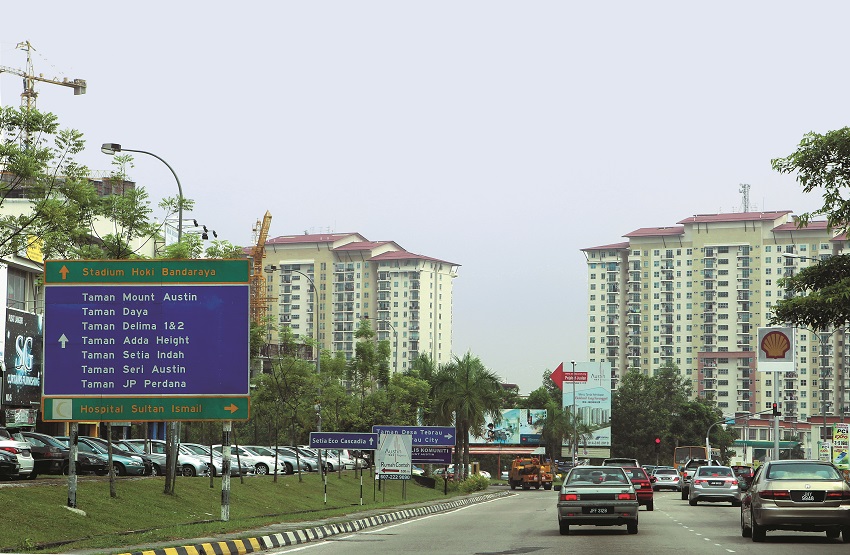 THE current cautious sentiment and oversupply situation in Iskandar Malaysia are making it tough for developers and investors to unload their properties — it can take months to dispose of a property and even then, it may have to come with a double-digit price cut, according to Chestertons Singapore managing director Donald Han. Holding power and innovation are the key until the next catalysts emerge.
The Edge/KGV International Property Consultants Johor Bahru Housing Property Monitor for 2Q2015 shows that the Goods and Services Tax, weak domestic and global economies, and uncertain local political situation had worsened sentiment in Johor's property market in the second quarter. Buyers' difficulty in obtaining loans was also another major cause of the slowdown, the report says.
According to statistics from Malaysia's National Property Information Centre (Napic), there were 142,567 homes under construction in Johor in the fourth quarter of last year, with another 193,271 units under planning, which was among the highest in Malaysia.
Sellers must be willing to mark down prices by at least 10% to 15% to entice buyers if they want to cash out now, says Han, who recommends that owners hold on to their properties — at least until the completion of transport infrastructure such as the Johor Bahru-Singapore Rapid Transit System and Kuala Lumpur-Singapore High Speed Rail.
"The oversupply situation remains largely the same," he says. "Some developers have started to scale down residential constructions, [while] some have deferred construction."
Nevertheless, the sharp dive of the ringgit also means properties have become cheaper for investors, particularly Singaporeans, as the currency impact has translated into double-digit discounts.
Changing product mix
A number of developers, meanwhile, have changed the master plan of their projects to offer different products. Singapore-listed real estate and architecture firm Rowsley Ltd, for one, has unveiled plans to convert its 27-acre Vantage Bay township development in Iskandar Malaysia into a healthcare city.
The new project, renamed Vantage Bay Healthcare City, will be a RM5 billion development. It will have six major components such as specialist and community hospitals, a medical institute, a wellness resort, serviced apartments for medical tourists and a wellness-themed mall.
"We're beginning to see the market adjust and differentiate itself, instead of just developing high-end residential projects in a herd instinct manner," says Han. "This adjustment may take two to three years before the oversupply of high-end residences reaches a realistic level, meeting real demand. Also in two or three years' time, projects that were sold out in 2013 and 2014 will be 'performance-tested' in terms of their resale value, rental and yield delivery."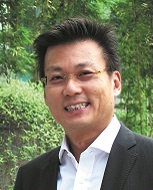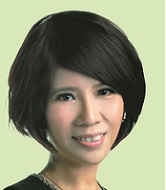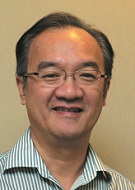 According to The Edge/KGV International Property Consultants Johor Bahru Housing Property Monitor for 2Q2015, the average selling price of high-rises and landed properties sampled in Johor remained flat during the period. In fact, the price of all the landed properties and some high-rises sampled had not appreciated since 4Q2014.
Meanwhile, Maybank Investment Bank analyst Wong Wei Sum says in a research report that some developers have scaled back their launches and shifted their product mix to avoid direct competition with Chinese developers, and have since lowered the sales expectations of their projects in Iskandar Malaysia.
"The Iskandar market could be hit by an oversupply of high-rise mixed-use developments if there is no coordinated planning and control, which may lead to price volatility," Wong explains.
Concerned about the mismatch between supply and demand of high-rises, the Johor government issued a freeze on new applications to build serviced apartments at the end of last year.
Johor Real Estate and Housing Developers Association branch chairman Hoe Mee Ling says carefully planned gated-and-guarded landed residential townships will continue to enjoy resilient demand. Developments with good highway accessibility and amenities will always have the advantage, she adds.
"Residential developments situated next to or near mature or growing neighbourhoods will enjoy more demand. Similarly, industrial properties in well-planned and well-managed business parks will do well."
While property players agree that transport infrastructure will be the game changers for Iskandar Malaysia as a whole, other infrastructure projects and the influx of manufacturing plants, which create job opportunities and subsequently new residential demand, will be the next game changers for the region.
Hoe cites Petronas' RM60 billion Refinery and Petrochemical Integrated Development in Pasir Gudang as an example of a project that has changed the face of Eastern Johor — new businesses have come in, which subsequently created new jobs and increased residential demand in the area.
Another example is global research and consulting company Frost & Sullivan, which recently opened its new office in Iskandar Malaysia and has plans to employ 800 people in the next seven years. Malaysia is currently Frost & Sullivan's second largest office in Asia-Pacific, with over 200 staff in Kuala Lumpur and Iskandar Malaysia.
Data from Iskandar Regional Development Authority (IRDA) shows that investments in Iskandar Malaysia for the period of January 2006 to June 2015 totalled RM172 billion, with local investments accounting for 65%. It was reported that IRDA is confident of achieving the investment target of RM383 billion by 2025.
The maturation of educational services, entrance of new healthcare providers, opening of new shopping malls and recreational facilities will enhance liveability and further increase Iskandar Malaysia's appeal.
Investing in Iskandar Malaysia
The cooling measures in the country and banks' lending restrictions have achieved the intended effect — residential transaction volume plunged 21.2% in 1Q2015 compared with the previous quarter, according to Real Estate Highlights 1H2015 by Knight Frank. Statistics from Napic also show that residential transactions in Johor fell to 7,719 units in the first quarter.
Samuel Tan, director of KGV International Property Consultants (Johor) Sdn Bhd, says dampened market sentiment has affected sales growth in Johor, but the sub-sale market recently saw a marginal increase of 5% in selling prices.
He observes that most buyers are looking at landed houses in the rural-urban fringe area, such as in Skudai, Tampoi, Bukit Indah, Desa Bestari, Johor Jaya and Tebrau, thanks to the affordable prices and close proximity to the city.
"The high-rise residential market remains gloomy due to news reports on the supply condition in Iskandar," says Tan. "Singapore buyers are more cautious about investing in Iskandar knowing that Malaysia's property market is currently in difficult times. But the recent ringgit depreciation may create some interest in Singapore investors."
The ringgit's sharp dive could be a double-edged sword for investors, particularly Singaporeans who generally prefer to invest in properties in close proximity to the island state.
According to Hoe, many potential buyers see the weakening currency as a signal of economic deterioration and have since adopted a wait-and-see attitude. This resulted in the lower transaction volumes.
"This is actually a good time for Singaporean investors to buy," she says. "Due to the currency impact, they are effectively seeing a 17% discount from a year ago. This makes it cheaper for Malaysians presently working and living in Singapore as well as Singaporeans to purchase properties [in Iskandar Malaysia]."
Tan says there is still demand for some high-rises that are affordably priced. "Currently, new landed properties are priced over RM500,000, which is beyond the affordability of most of the working class," he explains. "New high-rise residential units with a built-up of about 1,000 sq ft and selling at about RM400,000 will be the other choice for homebuyers."
Nevertheless, according to Han, other conditions such as the political and economic instability in the country may cause foreign investors to stay on the sidelines.
"Singaporean investors are fairly safe investors — they don't like to take too much risk," he says. "The interest level [of Singaporean buyers in properties in Malaysia and Iskandar Malaysia] will remain. However, timing remains an issue, so long as there's an impending oversupply issue," he adds. "We think demand will start to flow back again in two to three years' time."
Care to invest in a condo in Johor? Click here.
This article first appeared in City & Country, a pullout of The Edge Malaysia Weekly, on Oct 19, 2015. Subscribe here for your personal copy.