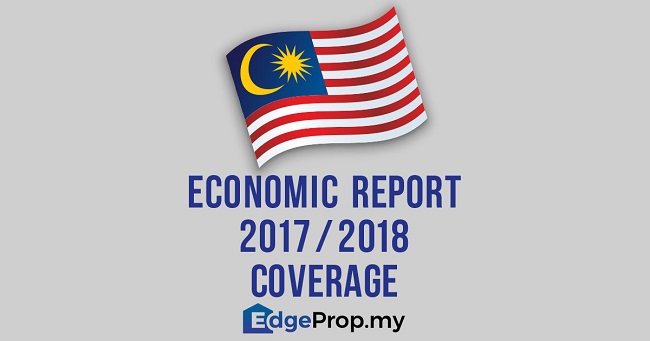 PETALING JAYA (Oct 27): The residential overhang rose by 55.4% to 20,876 units valued at RM12.3 billion in the first half of 2017 (1H17), up from 13,438 units worth RM7.6 billion in 1H2016, according to the "Economic Report 2017/2018".
Notably, the overhang in 1H16 only rose by 28.3% in 1H2016 from a year ago.
* Budget 2018 highlights
* Residential take-up rose in 1H2017
* Average home prices rose in 1H17
* Non-residential property subsector up 4.9% to RM6.4b in 1H17
* Shop overhangs shot up 54.3% to 7,754 units in 1H17
* Purpose-built Office Rental Index continues uptrend in 2Q17
* Residential property loans grew to 8.8% of household debt as at July 2017
* Household debt repayment capacity remains strong as at end-July 2017
* Housing development expenditure likely more than halved in 2017
* Rail transport to drive connectivity
Kedah had the highest overhang at 20.9%, followed by Johor at 18.2% and Selangor at 17.6%.
"However, the property market is expected to adjust accordingly in the long-run given the robust economic prospects," it said.