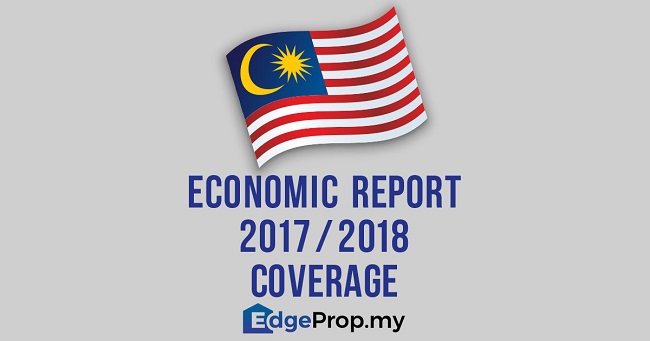 PETALING JAYA (Oct 27): The average house price in Malaysia rose by 5.6% to RM397,190 during the second quarter of 2017 (2Q17) from a year ago, according to the "Economic Report 2017/2018".
In 2Q2016, the average house price was RM376,247, up by 7.1% from the previous year.
Prices of terraced houses grew the most at 6.8%, followed by high-rise homes (5.8%), semi-dees (4.1%) and detached houses (2.4%).
* Budget 2018 highlights
* Residential take-up rose in 1H2017
* Residential overhang growth almost doubles in 1H17
* Non-residential property subsector up 4.9% to RM6.4b in 1H17
* Shop overhangs shot up 54.3% to 7,754 units in 1H17
* Purpose-built Office Rental Index continues uptrend in 2Q17
* Residential property loans grew to 8.8% of household debt as at July 2017
* Household debt repayment capacity remains strong as at end-July 2017
* Housing development expenditure likely more than halved in 2017
* Rail transport to drive connectivity
Meanwhile, the Malaysian House Price Index grew moderately to 184.1 points in 2Q17 from 174.4 points a year ago on the back of various cooling measures by the government to rein in spiralling prices.