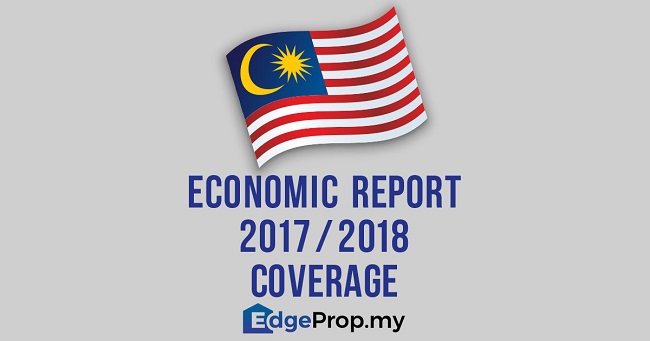 PETALING JAYA (Oct 27): Shop overhangs increased by a whopping 54.3% to 7,754 units worth RM5.1 billion in the first half of 2017 (1H17) from a year ago, according to the "Economic Report 2017/2018".
In contrast, overhangs had only inched up 2.2% to 5,024 units worth RM2.5 billion in 1H16 from 1H15.
"Nevertheless, demand for commercial buildings remained favourable with the average occupancy rate of office and retail space at 83.5% and 81.5%, respectively indicating sustained demand for commercial space, especially in prime areas," the report noted.
* Budget 2018 highlights
* Residential take-up rose in 1H2017
* Residential overhang growth almost doubles in 1H17
* Average home prices rose in 1H17
* Non-residential property subsector up 4.9% to RM6.4b in 1H17
* Purpose-built Office Rental Index continues uptrend in 2Q17
* Residential property loans grew to 8.8% of household debt as at July 2017
* Household debt repayment capacity remains strong as at end-July 2017
* Housing development expenditure likely more than halved in 2017
* Rail transport to drive connectivity
As of June 2017, the existing stock of shopping complexes stood at 15.1 million sq m (end-June 2016: 14.2 million sq m) while there are 111,792 industrial buildings (end-June 2016: 106,453 buildings).
There were 5,829 shop transactions valued at RM4.6 billion in 1H17 – compared with 6,452 transactions worth RM4.7 billion in 1H16 – which accounted for 56.2% of total transactions in commercial property.
Johor and Selangor contributed the most to these transactions, making up 18.4% and 16.8% respectively.