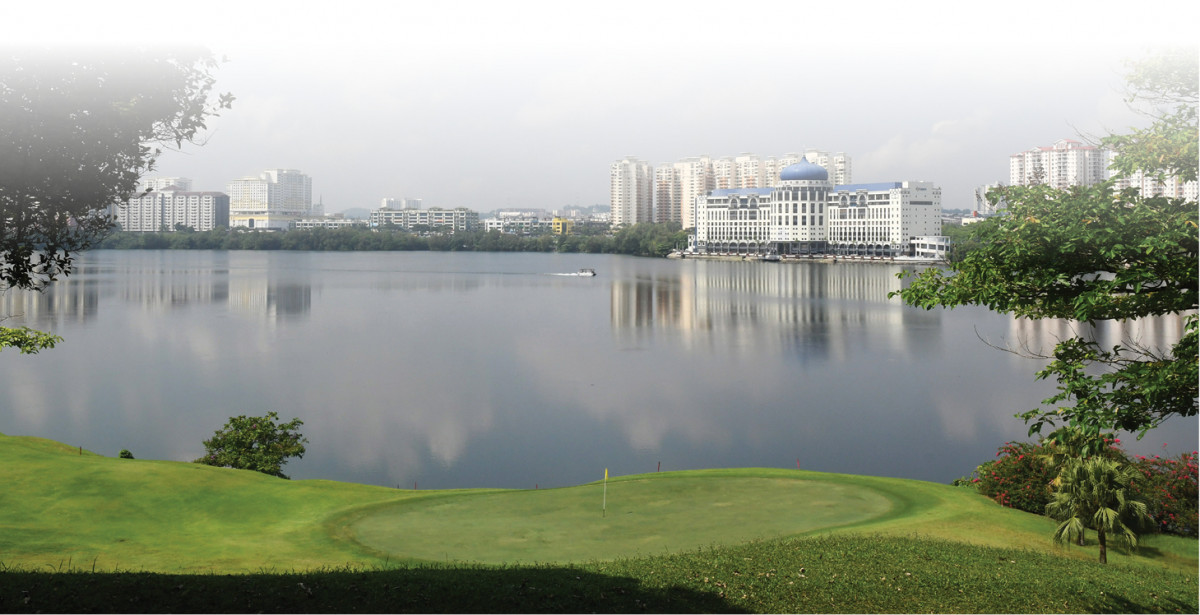 The definition of a good location no longer refers to city centre-proximity in property buying. More people today do not mind living in places considered "far" away from the economic capital, choosing instead to commute daily from well-connected suburbs that offer them a balanced lifestyle.
As road networks and transportation connections improve, people will also become more willing to live in areas once deemed far from their workplaces or city centres, says iProp Realty Sdn Bhd managing director Victor Lim.
"Hectic city life, air pollution and traffic congestion are some of the reasons that make people feel like getting away from city centres after work. Thus, township developments with commercial, recreational and residential elements on the fringes of Kuala Lumpur city and Klang Valley are gaining attention," he tells EdgeProp.my.
On top of this, with property prices skyrocketing in urban centres, affordability has also become an issue. This makes properties in emerging locations even more attractive. For the same price, chances are you get to own a larger home in areas beyond the city centre.
Located about 20km away from KLCC and Putrajaya, Seri Kembangan is one such place that is becoming a popular option for homebuyers.
Accessible and affordable
Situated south of Kuala Lumpur, Seri Kembangan is deemed to be a popular location for homebuyers for its relatively affordable houses which are within easy reach to major commercial hubs in the Klang Valley, such as KLCC, Cyberjaya, Puchong and Putrajaya, says Nawawi Tie Leung Real Estate Consultants managing director Eddy Wong.
Seri Kembangan is accessible via several highways such as Besraya Expressway or Sungai Besi Expressway (SBE), Maju Expressway (MEX), Kuala Lumpur-Seremban Highway, Kajang Dispersal Link Expressway (SILK) and the South-Klang Valley Expressway (SKVE).
Other than accessibility and affordability, Wong notes that Seri Kembangan offers lush greenery and lakes that enable housing developers to offer a variety of homes that emphasise its serene and green environment.
For instance, BRDB Developments Sdn Bhd's Senja Residence which is located next to the South Lake of Mines Resort City, offers resort-style lakeside living with well-landscaped parks and a full-fledged clubhouse. The recreational facilities available also encourage residents to take breathers outdoors.
Hartamas Real Estate Sdn Bhd real estate negotiator Vivian Tan observes that enquiries and interest from consumers for lifestyle homes in Seri Kembangan have been rising in recent years.
"Most of them are upgraders who are looking for landed homes. Their requirements include lifestyle elements like swimming pool and clubhouse with facilities, spacious units, landscaped greenery and most importantly, a safe environment or gated-and-guarded community," she says.
Hence, Tan notes that newer developments with spacious homes, good landscaped common areas with facilities and safer family-friendly living environments, are meeting the demand for higher-end landed houses.
"Lifestyle homes in places like Seri Kembangan are not only conducive for families with young children to grow up in but also suitable for the elderly to enjoy their retirement years," she adds.
Demand for landed homes
In general, residential property transactions in the Klang Valley have marginally declined in 2017 but transaction numbers in Seri Kembangan have remained stable compared with neighbouring areas, such as Bandar Baru Sri Petaling, Bukit Jalil, Bandar Kinrara in Puchong and Cyberjaya.
According to transaction data from the National Property Information Centre (Napic), Seri Kembangan has seen 124 terraced houses sold in 2017 compared with 30 in Bukit Jalil and 80 in Bandar Kinrara.
As for semi-dees, a total of 19 transactions were concluded in Seri Kembangan in 2017, slightly lower than Bandar Kinrara where 22 units changed hands during the period, while four transactions were recorded in Bukit Jalil.
Meanwhile, 26 detached houses in Seri Kembangan were sold in 2017 whereas Bukit Jalil and Bandar Kinrara had six and five transactions respectively over the same period.
iProp Realty's Lim is not surprised with the sales performance of landed homes in Seri Kembangan as house prices here are still considered relatively lower than other areas. This makes higher-end properties here very attractive.
Napic's data showed that the average transaction price of semi-dees in Seri Kembangan is around RM384 psf (based on land area) in 2017 or RM1.47 million in absolute price compared with RM556 psf or RM2.38 million in Sri Petaling and RM456 psf or RM1.79 million in Bandar Kinrara.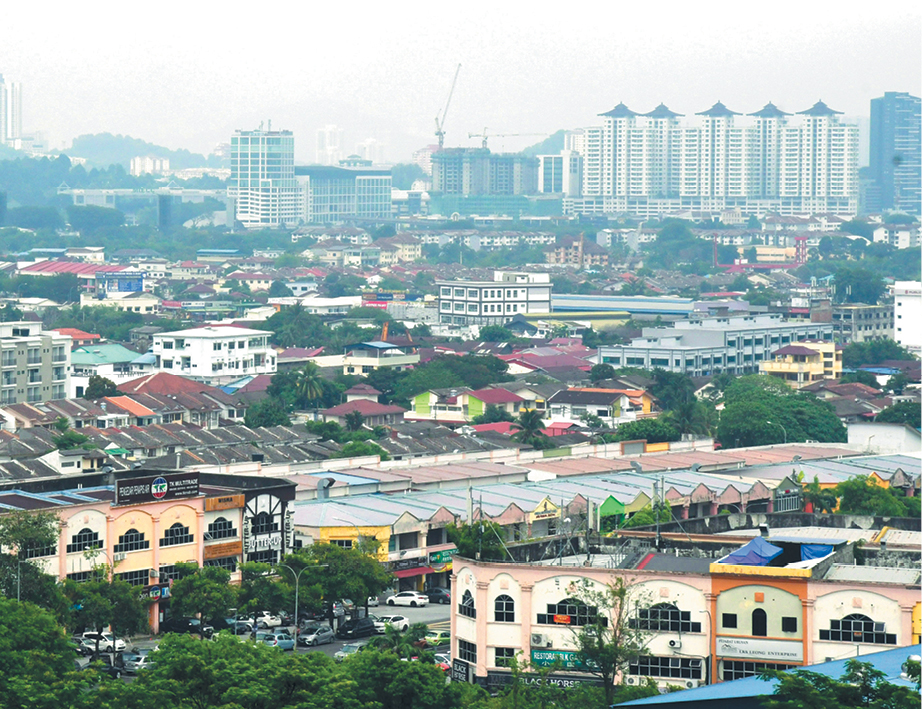 As for detached homes, bungalows in Seri Kembangan recorded an average transaction price of around RM215 psf or RM1.3 million. Similar houses in Sri Petaling were sold at RM546 psf or RM4.33 million; while those in Bandar Kinrara averaged RM312 psf or RM958,360.
Lim opines that other factors that attract homebuyers to Seri Kembangan are its living environment and friendly community.
"Residents in Seri Kembangan are friendly and people tend to know each other. A close friend of mine told me there are quite a number of low profile wealthy families who would look for houses in Seri Kembangan rather than move away from this place," he adds.
As household incomes increase and population grows, he reckons that new higher-end developments would have no problem finding owners, especially upgraders.
Tan from Hartamas opines that Seri Kembangan is a special place with a good combination of mature commercial developments and natural beauty in the form of greenery and lakes, which provide this place with great potential for more high-end offerings.
Some of the places in the vicinity where one could spend some recreational time or get back to nature include the lake at The Mines Resort City, the Rainbow Bridge at Jalan Kuyoh Recreational Park and the Farm in the City.
Seri Kembangan is also home to the iconic Palace of the Golden Horses, The Mines Shopping Mall and Selangor Turf Club.
Being one of the oldest residential areas in the Klang Valley, Seri Kembangan also has a long list of good eats for foodies to discover around the old and new parts of the area.
Attracting expats
Nawawi Tie Leung's Wong notes that landed lifestyle homes in Seri Kembangan have also attracted many expatriates who are looking for long-term stays for their families as there are quite a number of international schools nearby such as Alice Smith Secondary School at Taman Equine and the Australian International School at The Mines, next to Senja Residence.
He adds that Seri Kembangan also caters to the demand for accommodation from both local and foreign students as well as staff of the higher educational institutions nearby.
These tertiary education institutes include Universiti Putra Malaysia in Serdang, Asia Pacific University of Technology & Innovation in Technology Park Malaysia, Infrastructure University KL (IUKL), Universiti Tenaga Nasional in Kajang and International Medical University in Bukit Jalil, which are all less than 30 minutes' drive from Seri Kembangan.
Wong notes that students from these institutions like to stay in Seri Kembangan for its easy access to their campuses and to amenities such as The Mines Shopping Mall and a wide range of F&B options — from traditional coffee shops, restaurants to hipster cafes.
Real estate agency Propedia Consultancy founder Vicky How concurs that residential hubs that are close to international schools or tertiary education institutions in Seri Kembangan are attractive to homebuyers.
She has also observed that many upgraders look for houses which could offer outdoor space for their children to play and are close to good schools.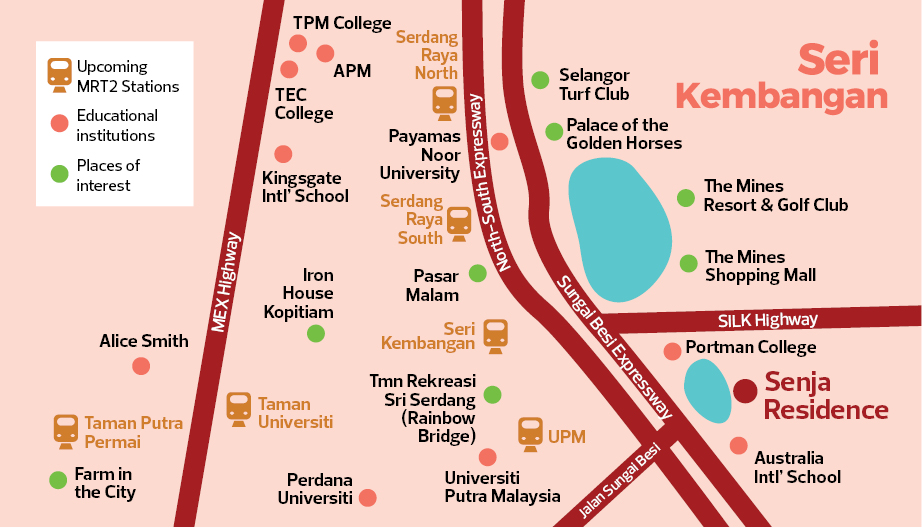 Upgraders in Seri Kembangan
"Seri Kembangan was a popular place for small manufacturing industries such as shoes, machineries and consumer products. The majority of the businessmen are local and have been staying in Seri Kembangan for decades. They have the ability to purchase luxury properties in any place but they still prefer to stay here," she notes.
How adds that most of this wealthy buyers are looking for spacious homes located hillside or lakeside with modern features and safe living environments.
According to EdgeProp.my's data, as of end-September, bungalow homes that carried the highest asking prices psf in Seri Kembangan were those located at Bukit Gita Bayu (RM832), Mines Resort City (RM771), Bluwater Estate (RM506), Blu Constellation (RM464) and Taman Equine (RM300).
As for terraced houses, those that fetched the highest asking prices psf are in Fortune Park (RM610), Karisma Hill (RM510), Bluwater Estate (RM492), Taman Pinggiran Putra (RM463) and Senja Residence (RM449).
Future catalyst
Established since 1952, the 66-year-old Seri Kembangan, once known as Serdang New Village, is progressively being transformed into a modern town.
The future mass rapid transit MRT 2 project which aims to serve a catchment of two million from Sungai Buloh, Puchong and Seri Kembangan to Putrajaya, will have seven stations in Seri Kembangan and Serdang: Serdang Raya North, Serdang Raya South, Seri Kembangan, Universiti Putra Malaysia, Taman Universiti, Equine Park and Taman Putra Permai.
Wong from Nawawi Tie Leung anticipates that the completion of the MRT 2 will give more reason for people who are not familiar with Seri Kembangan to consider settling down here.
Lim from iProp Realty concurs that Seri Kembangan's easy accessibility has been the greatest draw for homebuyers. The improved public transport system will definitely make Seri Kembangan "closer" to the city centre and other places.
He notes that Seri Kembangan has a good mix of old and new, making it a unique community. The soft side of this city plus improved infrastructure developments will raise its attractiveness in future.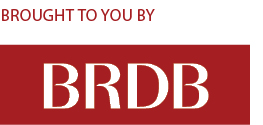 This story first appeared in the EdgeProp.my pullout on Oct 19, 2018. You can access back issues here.