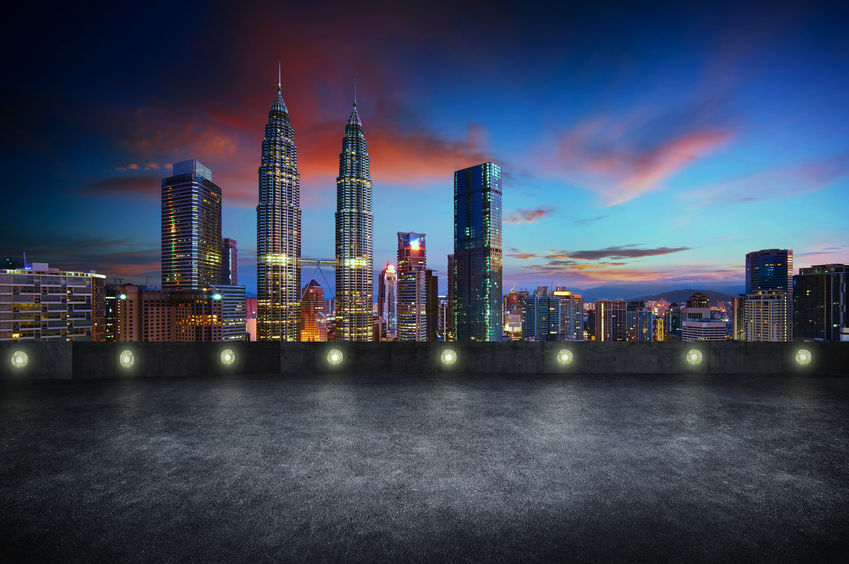 A pleasing vista is a must-have for many homebuyers. It is a joy to sit back and relax after a long, hectic day to a marvellous view. Be it striking city skylines, vibrant wilderness, or calming waters — a nice view can be a balm to the soul.
What constitutes a good view? According to Exastrata Solutions Sdn Bhd chief real estate consultant Adzman Shah Mohd Ariffin, a nice view usually depends on the location of the property.
"Location is a major factor affecting the value of property. Locations facing famous landmarks and iconic/well-known buildings are worth more to some homebuyers.
"Those with nature, waterfront, seaside and highland views are also sought after and often valued higher. Even pool views are considered to be valuable as well," Adzman tells EdgeProp.my.
He adds that developers also tend to price condominium units located on higher levels at a premium due to their unobstructed views, citing about 10-20% premium depending on a developer's pricing strategy.
The Malaysian Institute of Estate Agents (MIEA) president Lim Boon Ping concurs. "For any developer, when deciding on pricing, views are always the main factor.
"Let's say one side of the building faces the Kuala Lumpur City Centre (KLCC) skyline, while another side is just a standard view of surrounding buildings, obviously the KLCC view will be higher priced.
"You will also notice that for many high-rise developments, the price goes up with every floor," Lim says.
Meanwhile, PropNex Malaysia real estate negotiator Kenneth Goh has observed that properties with better views cost around 5% to 10% more. "Those properties will be premium-priced. Like those facing KLCC usually can go for more than RM20,000 extra," says Goh.
Let the buyer beware
While a property with a nice view may look like a worthwhile investment, Adzman advises homebuyers to be wary of misleading or false advertising and be sure to conduct proper research and survey before proceeding with the purchase.
"Some views are overrated as in the past, when advertisements mentioned views of lakes and hills but they were located very far away, like 10km. These were marketing gimmicks used to promote the projects. Thus, it is important for purchasers to evaluate the home rationally," cautions Adzman.
"It is easier to do so if the project has been completed and one can stand on the balcony and look out to evaluate the view. However, for projects which have not been completed or are under construction, one can only imagine and often, it is the sweet and honeyed words of the marketing person that convince the purchaser," says Adzman.
Lim has another kind of advice for potential homebuyers, citing an incident in Ampang, Kuala Lumpur. "Many [homebuyers] paid extra for units with KLCC views during launching, but midway during construction, another project sprung up and this effectively blocked out the views.
The same could happen to those who bought sea view projects. When buying, do check if there are any future developments such as land reclamation. If yes, your sea view could well be a condominium view in the future," warns Lim.
Echoing similar sentiments, Goh says that views do matter, but many developments are very close to each other, potentially obstructing some views.
"Consider other factors as well. For example, the unit has a nice view but faces the sun and tends to get very hot during the day. This inconvenience will put off some homebuyers.
"Think of the long-term. Do proper research. Your investment will not be as worthy if there are other developments obstructing yours," says Goh.
Getting a property with a nice view does not have to be in the millions of ringgit. Here are some examples of residences on EdgeProp.my sales listings as of September 2019 that come with scenic views without putting too much strain on the pocket.
Lakeville Residence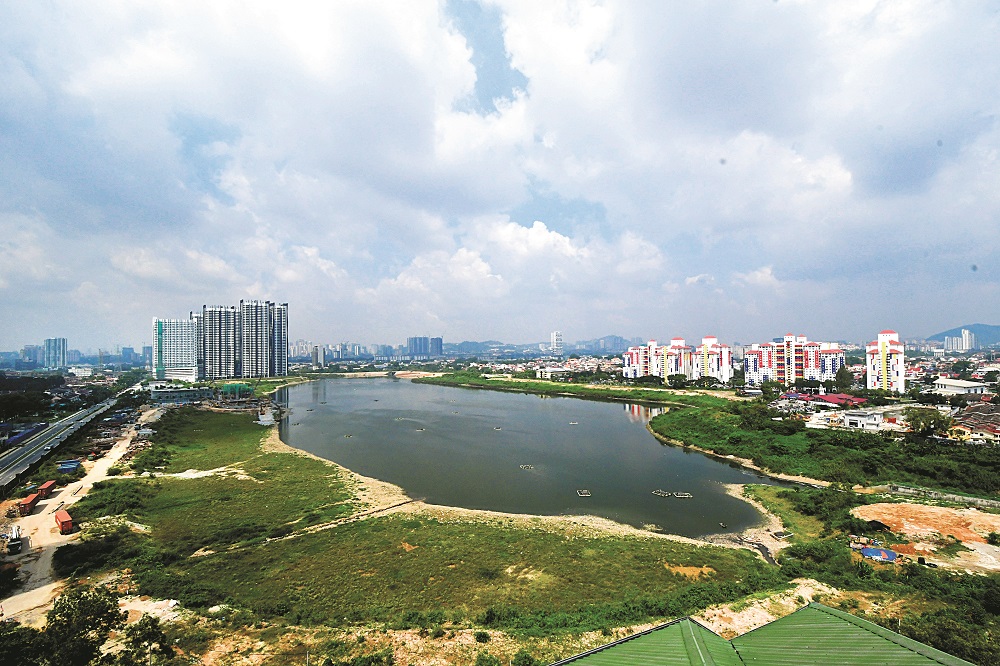 Location: Taman Wahyu, Kuala Lumpur
Asking price: RM585,000
Built-up: 978 sq ft with 3 bedrooms
and 2 bathrooms
Tenure: Leasehold
Facilities: Aqua gym, outdoor gym, forest trail, gardens, viewing decks, jogging track, rock-climbing wall, futsal court, garden kitchen and BBQ pits
Lakeville Residence is developed by Mah Sing Group Bhd. Built-ups for this project ranged from 978 sq ft to 1,365 sq ft.
This partially-furnished unit (located on the 9th floor) offers a view of the lake which is a part of Sungai Batu and also a view of parts of Kepong town.
As of September 2019, data from EdgeProp.my shows that Lakeville Residence units' asking prices range from RM437,000 to RM955,000.
Residents also have access to "38 points of view" as touted by its developer — a 3.1-acre facility podium featuring scenic landscapes and green amenities within the development. The project is also Green Building Index (GBI)-certified.
Penaga @ Taman Raintree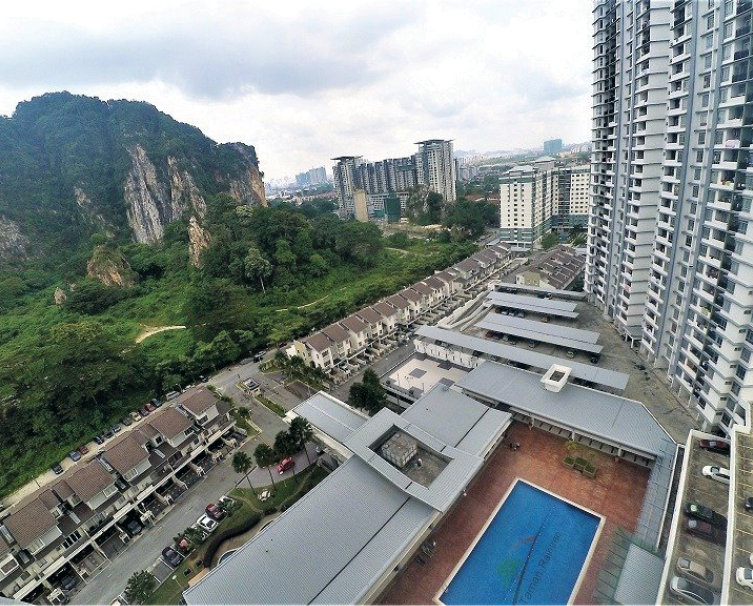 Location: Taman Raintree, Batu Caves, Selangor
Asking price: RM350,000
Built-up: 1,098 sq ft with
3 bedrooms and 2 bathrooms
Tenure: Leasehold
Facilities: Swimming pool with water features, playground, sauna, Jacuzzi, multi-purpose hall, gym, landscaped garden
Taman Raintree is a 26-acre development by Impiana Land Development Sdn Bhd housing several high-rise residential projects as well as landed homes.
This partially-furnished unit at Penaga Condominium is located on a higher floor (level 17) offering a view of the famous Batu Caves limestone hills and its surrounding greenery. The iconic Batu Caves Temple is located on the other side of the hills.
According to the latest listings on EdgeProp.my as of September 2019, asking prices for Penaga range from RM350,000 to RM460,000.
Aurora Residence @ Lake Side City
Location: Lake Side City, Taman Puchong Prima, Selangor
Asking price: RM505,000
Built-up: 1,141 sq ft
with 3 bedrooms and
2 bathrooms
Tenure: Leasehold
Facilities: Nature zone, infinity pool, gym, tennis and squash courts, sauna, viewing deck, yoga room, taichi platform
Aurora Residence is developed by Permodalan Masteron Sdn Bhd (subsidiary of Masteron Group Bhd) and is located within Masteron's 155-acre township Lake Side City in Puchong, Selangor. The project comprises four blocks going up to 37 storeys with built-ups ranging from 1,141 sq ft to 1,238 sq ft. The Puchong Prima light rail transit (LRT) station is within walking distance to the development.
This particular unit is located on the highest floor, thus providing residents an idyllic view of the waters of Prima Lake. Residents also have access to a 3.9-acre sky garden as well as several hanging gardens located at various higher levels of the buildings.
As of September 2019, units listed for sale on EdgeProp.my have seen asking prices from RM378,000 to RM666,000.
Bukit Mas Apartments
Location: Taman Desa Melawati, Kuala Lumpur
Asking price: RM280,000
Built-up: 945 sq ft with 3 bedrooms
and 2 bathrooms
Tenure: Leasehold
Facilities: Limited but within 3km radius are Giant Ulu Kelang; Melawati Mall; and the Gombak, Wangsa Maju, and Taman Melati LRT stations
Bukit Mas Apartments is a low-rise affordable housing development consisting of six blocks of five-storeys each. Built-up sizes start from 945 sq ft to 1,920 sq ft.
This particular unit is located on a middle floor and comes with a balcony offering breathtaking views of Bukit Tabur or the Klang Gates Quartz Ridge. It is also surrounded by lush greenery. Besides the view, the close proximity to the hills offers a cool and relaxing environment for the residents.
Latest data from EdgeProp.my (September 2019) shows three listings with asking prices from RM260,000 to RM280,000.
This story first appeared in the EdgeProp.my pullout on Sept 27, 2019. You can access back issues here.