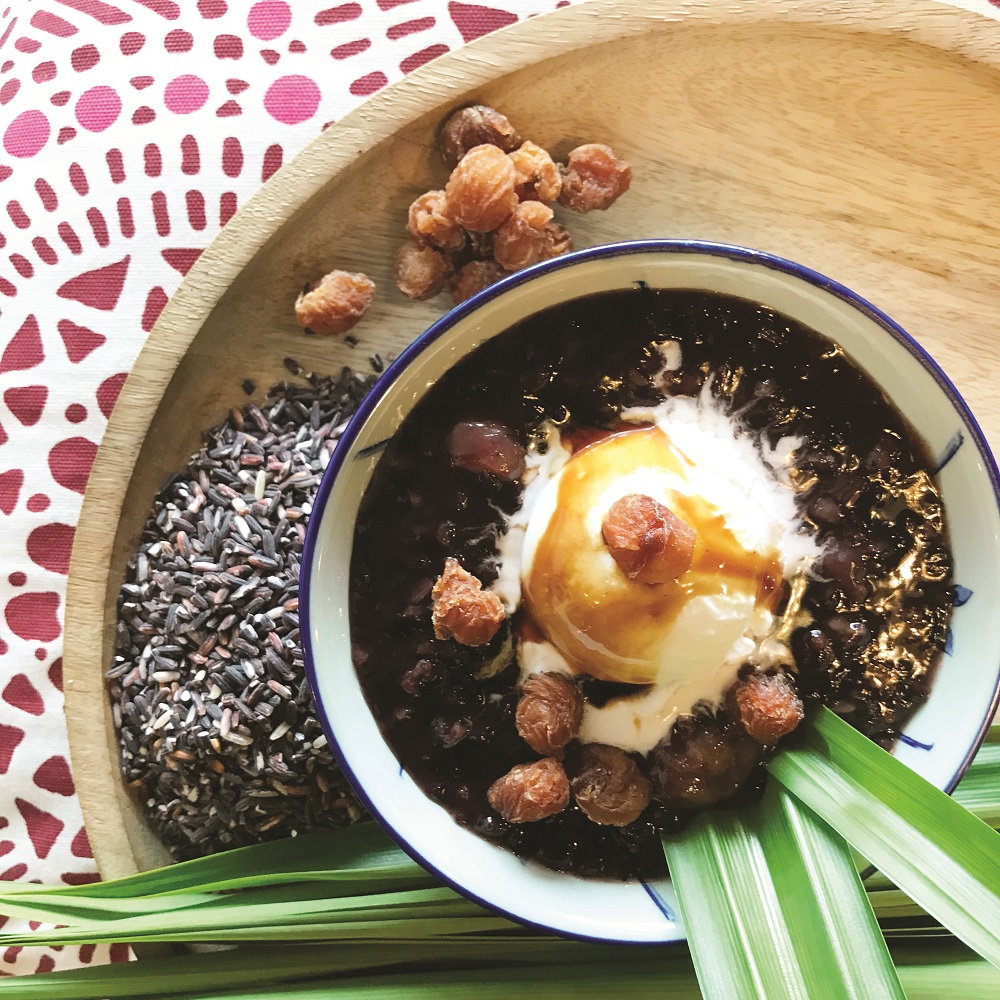 Black glutinous rice porridge with coconut ice cream (RM10.80)
One spoonful of Cocopuri's traditional bubur pulut hitam and you'll be hooked. This warm smooth black glutinous rice porridge is served with a scoop of homemade coconut ice cream, one of its signature items. The ice cream is dairy-free and suitable for vegans. Combining warm and cold, the dessert is also topped with dried longan and a light drizzle of gula apong (palm sugar syrup) sauce.
"Cocopuri" means "coconut palace", a reflection of the founders' love for eating and making coconut ice cream. With a name that all Malaysians regardless of ethnicity find easy to relate to, Cocopuri reinvents traditional desserts to make them "cool" again, be it in the form of a single scoop of ice cream or ensembles that involve ice cream.
Keen on creating a nostalgic experience, the ice cream recipes are wholly original, created from much trial and error.
Pandan Kaya ice cream with coconut waffle (RM14.80)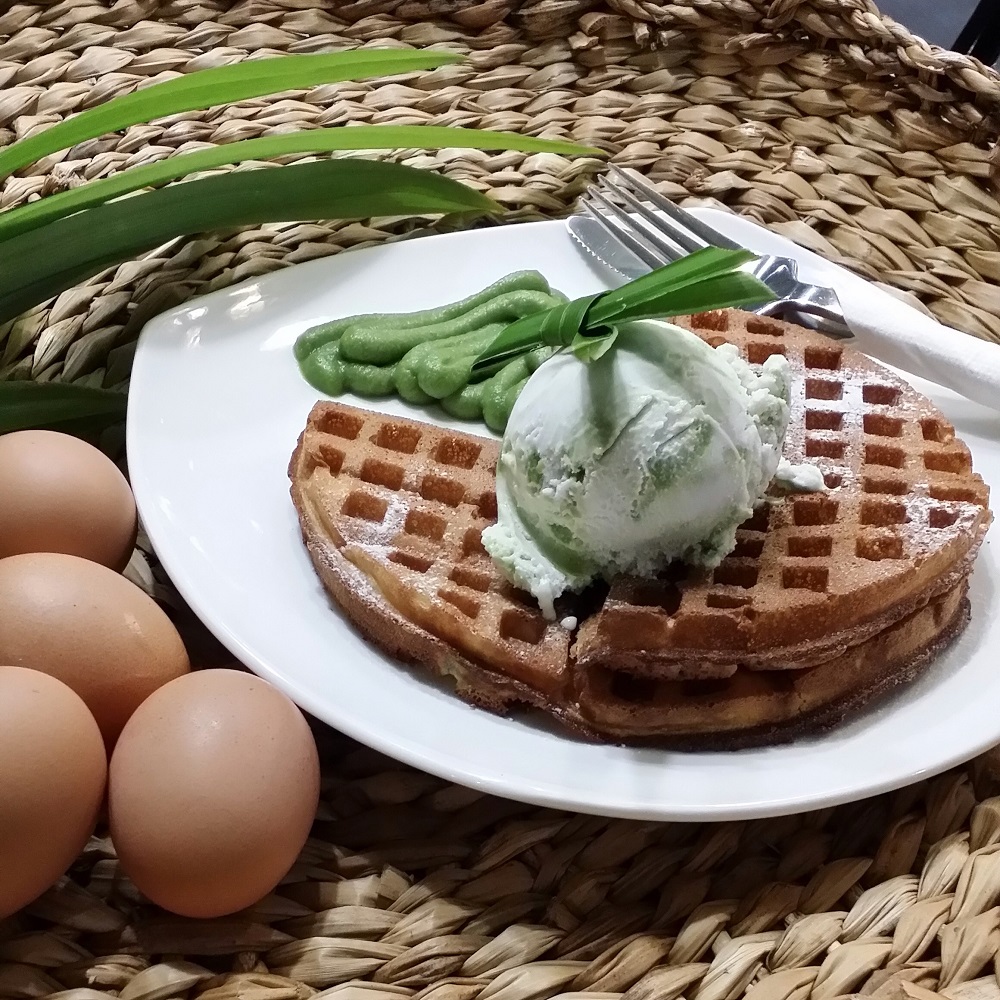 Inspired by the traditional kaya loved by Malaysians, the fragrant, flavourful and smooth Pandan Kaya ice cream is undoubtedly one of Cocopuri's most popular flavours.
This ice cream is handmade from 100% natural ingredients found in the local market. This ensures the highest quality of ingredients and is in line with Cocopuri's commitment to support local businesses. The delicious ice cream is also dairy-free and without artificial colouring.
However, the Pandan Kaya ice cream is only served on special occasions. Keep an eye on Cocopuri's Facebook page and Instagram to check for availability. The scrumptious ice cream comes on its own (RM8.80), or on a toasted bun (RM10.80), or with a homemade coconut waffle with extra house kaya spread on the side (RM14.80).
Cocopuri
Ground Floor, Sub Lot 4,
Block A Emporium Kuching,
Jalan Tun Jugah,
93350 Kuching, Sarawak
T: +6016 833 4264
FB/IG: @cocopuridesserts
This report is part of the "Contemporary desserts with a Malaysian twist" segment in Live! 2020.
This story first appeared in Live! 2020 magazine. Download your copy of the magazine here.