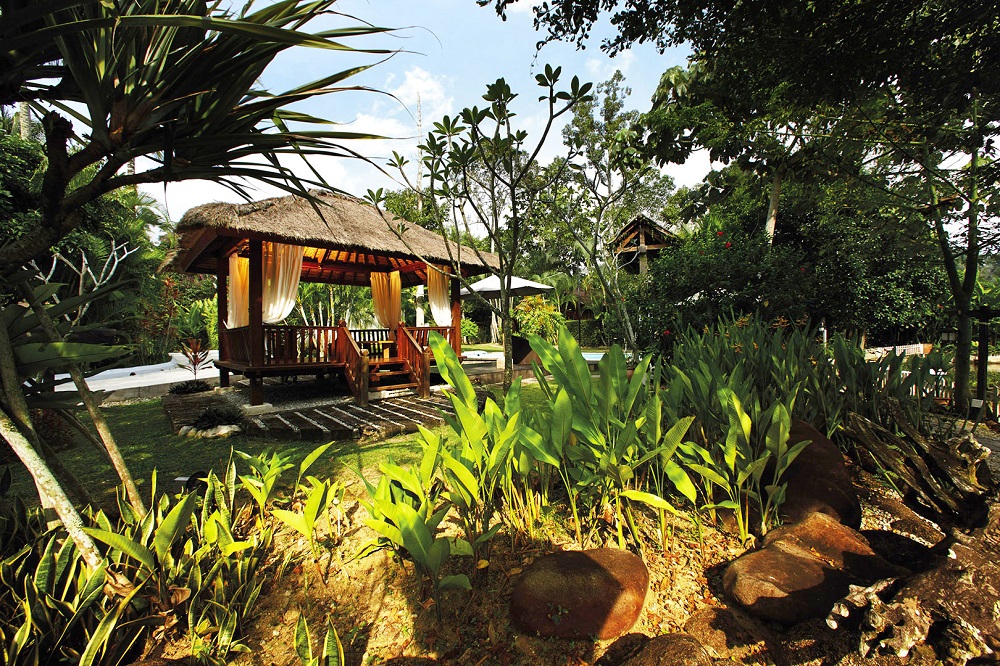 Ever wondered what it would be like to have your own private resort? A stay at Aman Rimba will allow you to live out this dream. Throughout the duration of your stay here, no one else will be allowed to set foot on the premises apart from you and your invited guests.
Spread over three acres, the six well-appointed kampung-style villas can comfortably hold up to 35 persons.
The villas are not rented out individually, as rental arrangements cover all six villas and only one party can rent the entire estate at an average price starting from RM3,900++ per night.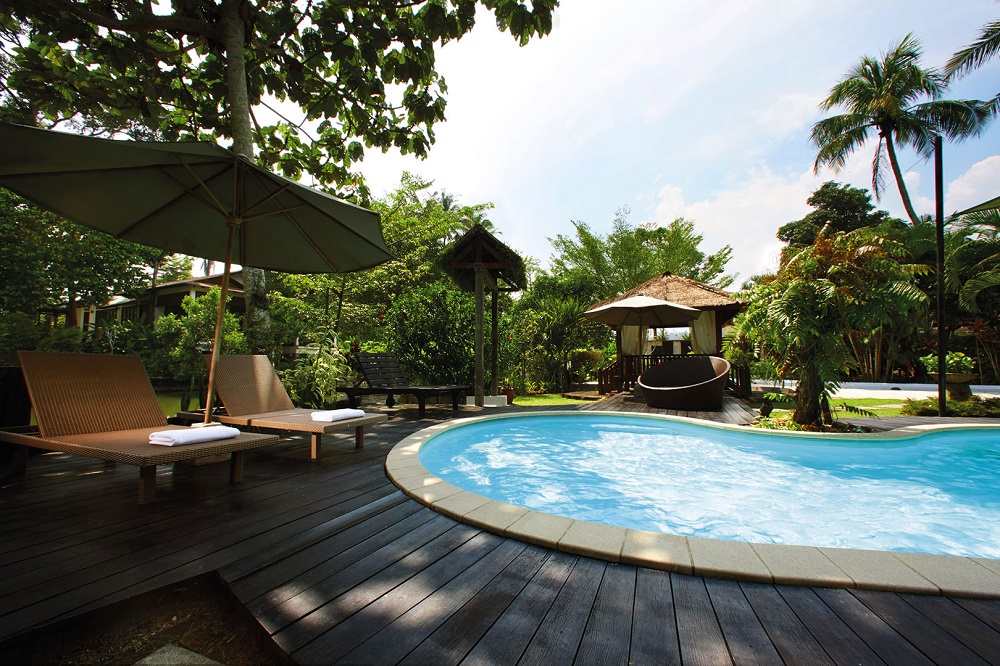 Aman Rimba started out as a fruit orchard in 1997 but the owner enjoyed the peaceful surroundings so much that in 2004, he built the first villa there called Villa Sireh, just so that he could spend more time in this serene setting.
It wasn't until 2005 that he decided to build three more villas — Villa Serai, Villa Kunyit and Villa Halia to accommodate family reunions and meetings with corporate clients. In the same year he added Villa Kanta 1 and 2 to cater to even larger groups of people.
The owner says the name Aman Rimba represents the pleasant feelings of relaxation that the place evokes. Surrounded by flora and fauna, away from the hustle and bustle of everyday life, tired minds and souls are refreshed and rejuvenated.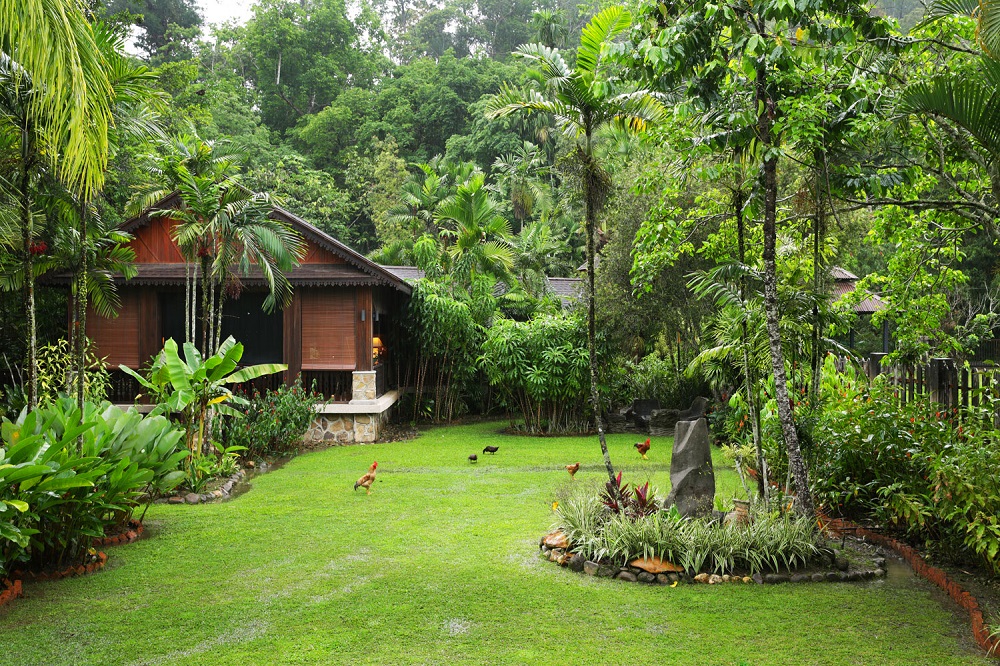 The idea to rent out the private estate came about when Kampung Janda Baik, a small village in Bentong, Pahang, began to gain a reputation as an ideal place for nature retreats. Capitalising on this interest, the once private estate found its niche, catering to families and corporate clients.
The design of the property was inspired by the timeless craftsmanship of traditional Malay kampung houses using contemporary materials. The entire place represents a typical small Malay kampung back in the days when families and extended families lived together on a piece of land, albeit in different houses, owned by the patriarch or matriarch of the family.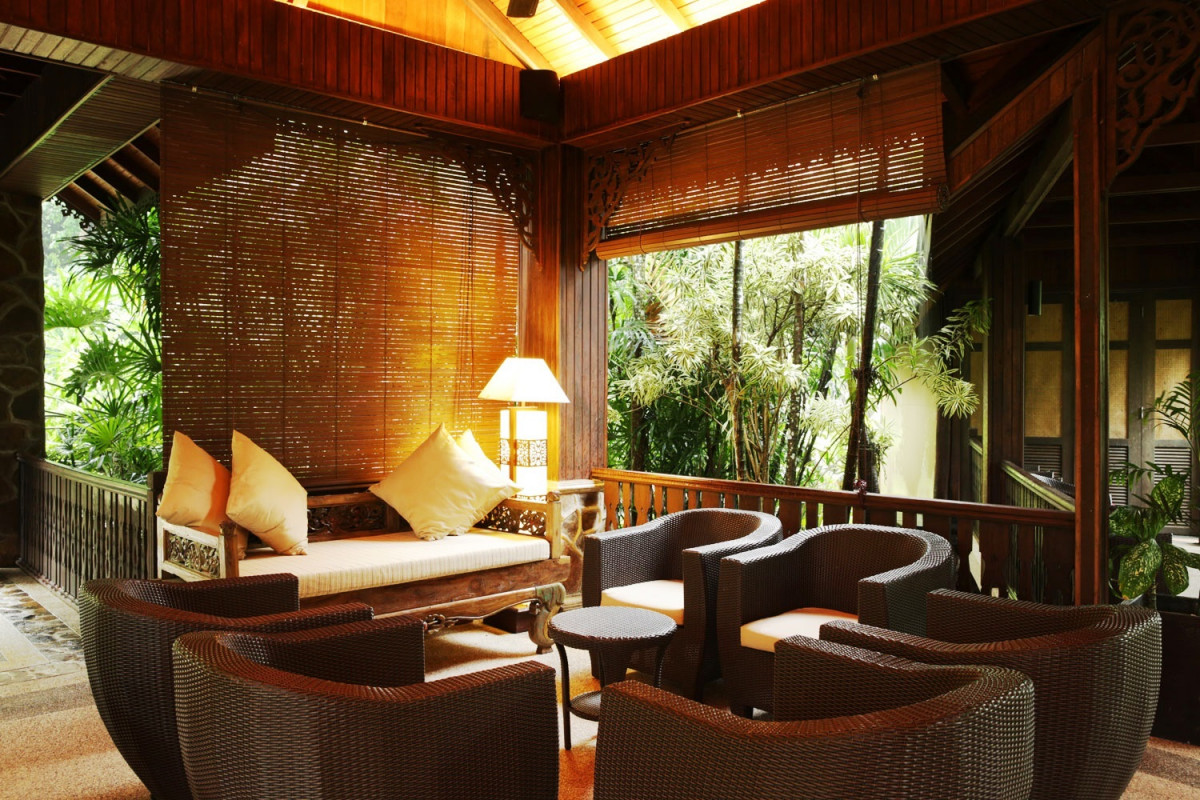 The families however, shared the common facilities which is replicated at Aman Rimba such as the communal kitchen, eating pavilion, playground, a surau, showers and even toilets. Just outside Aman Rimba flows the tranquil Sungai Benus to tempt those who wish to take a refreshing dip.
Aman Rimba is owned by Serene Forest Sdn Bhd and is managed by KAS Aman Rimba Sdn Bhd.
Aman Rimba Private Estate
5487, Janda Baik, Pahang
T: +6018 3144951
E: [email protected]
www.amanrimba.com
This report is part of the "Balik Kampung" segment in Live! 2020.
This story first appeared in Live! 2020 magazine. Download your copy of the magazine here.