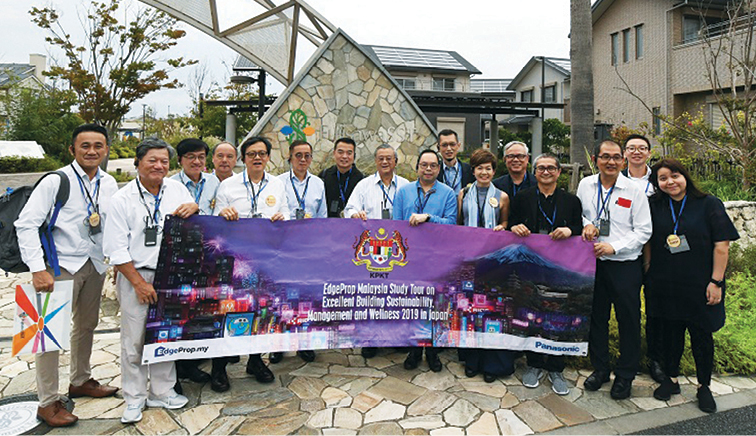 It was a study tour to remember for the 15 chieftains of prominent property development companies in Malaysia as well as members of EdgeProp Malaysia's Best Managed Property Awards judging panel which included heads of professional bodies such as the Real Estate and Housing Developers' Association, the Malaysian Institute of Property and Facility Managers and the Building Management Association of Malaysia.
Also participating in the EdgeProp Malaysia Study Tour on Excellent Building Sustainability, Management and Wellness 2019 to Japan was Housing and Local Government (KPKT) Minister Zuraida Kamaruddin.
Read also
Housing minister and developers find inspiration in the Far East
Lessons from Japan's public housing
Why we need air quality regulations
Creating values worth paying for
Design for productive workplaces
How do we prevent bad indoor air quality?
Held from Oct 3 to 5, the study tour organised by EdgeProp Malaysia and supported by Panasonic featured some of Japan's latest technologies for sustainable township development as well as smart and wellness home systems and solutions.
The delegates found the visit to the Fujisawa Smart and Sustainable Township to be the highlight of the tour while gaining from the discussions and networking among members of the delegation.
Chris Tan
Chur Associates founder and managing partner and EdgeProp Malaysia's Best Managed Property Awards judge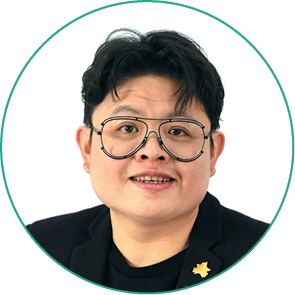 I think the trip is very useful as it enables the participants to gain insights on developments such as the Fujisawa Sustainable Smart Township (SST) in Japan, which was an eye-opening visit. While it remains interesting to see how the SST concept can be adopted by Malaysia, it is a good opportunity for both the government and property developers who joined the tour to learn from the township development. With Malaysia's Shared Prosperity Vision 2030 launched recently, we shall take whatever we have learned from this trip to contribute to the development of a smarter and more sustainable lifestyle back home.
Dr Lim Lan Yuan
Singapore Association of Property and Facility Managers president and EdgeProp Malaysia's Best Managed Property Awards judge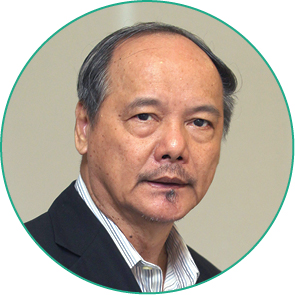 I find the innovation within the smart house system that was showcased in the Panasonic Center Tokyo and the Panasonic Living Showroom in Panasonic Tokyo Shiodome Building interesting as it shows all sorts of possibilities with the use of technology. It can provide convenience, comfort, luxury and an enriching lifestyle for every part of the house with virus sensing, environment management, voice interaction and communication, and virtual makeup just to name a few.
Tan Sri Teo Chiang Kok
Building Management Association of Malaysia (BMAM) president and Bandar Utama City Centre Sdn Bhd director (BMAM is on the judging panel of EdgeProp Malaysia's Best Managed Property Awards)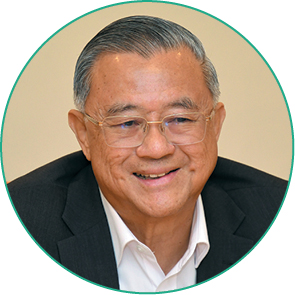 The Japan study trip was most educational and provided me with knowledge of the wide availability of Internet of Things facilities that will make living and the living environment more convenient, secure, energy-efficient and healthy, which can be readily adopted.
Adzman Shah Mohd Ariffin
Malaysian Institute of Property and Facility Managers (MIPFM) president and ExaStrata Solutions Sdn Bhd CEO (MIPFM is on the judging panel of EdgeProp Malaysia's Best Managed Property Awards)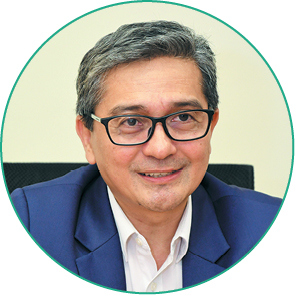 The three-day study tour to Japan covered five interesting key areas, namely smart city concept development; eco-friendly features; community building; smart home appliances; and building systems and energy conservation solutions.
The visit to Panasonic Center in Tokyo was an eye opener with a lot of new concepts and experiences explored while the visit to Fujisawa SST in Kanagawa was also a good experience.
Within the short span of three days, the participants, which comprised key developers, NGOs, property managers and advisors, also managed to network and share ideas with each other. The presence of the Minister of Housing and Local Government also provided the opportunity for the participants to get to know the minister better.
Datuk Soam Heng Choon
Real Estate and Housing Developers' Association (Rehda) president (Rehda is on the judging panel of EdgeProp Malaysia's Best Managed Property Awards)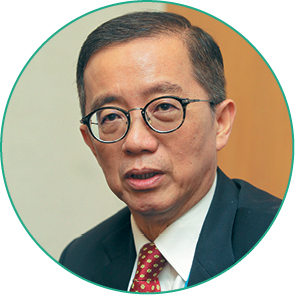 The study tour was good exposure for us, allowing us to learn more about sustainable developments, especially from the aspects of community planning and integration of various aspects of community sharing in a housing development. The trip to Fujisawa SST was enlightening as it showed how good community sharing can enable various aspects of sustainability to be embodied in communal living spaces within a development.
Low Hon Keong
Henry Butcher Malaysia (Mont Kiara) Sdn Bhd executive director (numerous properties managed by Henry Butcher have won EdgeProp Malaysia's Best Managed Property Awards)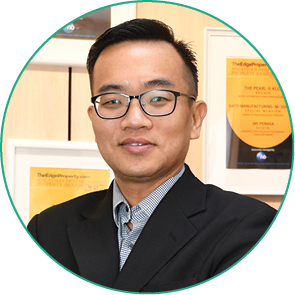 It was a very useful and informative trip especially about how advanced Japan is in terms of housing estate management. It's definitely something for us as property managers to learn and improve our efficiency in managing our stratified developments. It was also good to hear and understand the views held about property management from Malaysia's top developers who participated in the tour so that we, as a property manager, can always improve our management services to meet their expectations as well as the needs of strata property owners.
Datuk Chang Khim Wah
Eco World Development Group Bhd president and CEO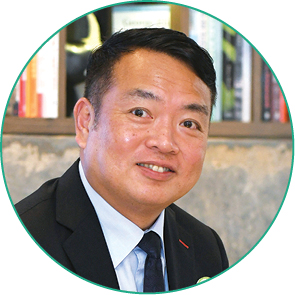 Visiting the Fujisawa SST was the highlight of the study trip for me. It has a town centre with a maintenance office which measures the quality of air, energy usage and even the security level in the project. It also has many communal spaces like a library, life space and various F&B selections to choose from. Apart from that, there were also joint community spaces and well thought-out details such as shared lockers.
The homes are not only efficient and well-designed but are also designed with the well-being of senior citizens in mind. What impressed me was that the technology used in the township complements the community and their lifestyle.
Lee Yoke Har
IOI Properties Group Bhd executive director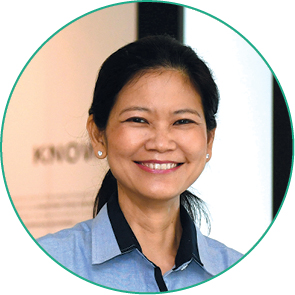 It was such a rare opportunity for fellow developers to get together and we had a marvellous time sharing ideas and best practices! I was particularly impressed with Panasonic's SST concept which we witnessed in Fujisawa where they turned their former factory site into a self-sustaining town with an excellent energy-management system supported by rooftop and perimeter photovoltaic panels, a secured environment with surveillance networks and a vibrant fully-engaged community across all ages.
Datuk Ho Hon Sang
Mah Sing Group Bhd CEO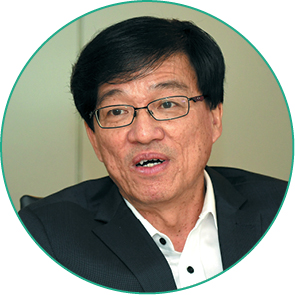 The EdgeProp Malaysia Study Tour on Excellent Building Sustainability, Management and Wellness 2019 was an eye-opening experience for me to see that the essence of a smart city is not just about the usage of advanced technology but the way these state-of-the-art infrastructure could complement people's lifestyle.
I am impressed with the Fujisawa SST concept which incorporated the human touch and technology elements, where the usage of technology are based on the needs of the residents, and this has formed a sustainable model that supports the town's evolution till the next century.
Besides, the showcase at the Panasonic Center Tokyo also provided an idea of future solutions, such as indoor air quality monitoring, virus sensing and non-contact health monitoring, that Malaysian developers could adopt in our future developments, which could make us one of the pioneers in the region.
Ho Kong Soon
Matrix Concepts Holdings Bhd managing director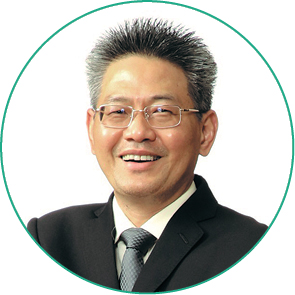 It was refreshing to observe the adoption level of sustainability features at the Fujisawa SST, which can be emulated in Malaysia as the sustainability movement is clearly gaining traction locally, with some of these features already being deployed in our developments.
As a developing nation, the emphasis in Malaysia continues to be affordability and economic viability, whereas the Japanese are willing to pay a premium with communities embracing a truly sustainable and wellness lifestyle.
The challenge in bridging this gap is to have a cultural shift through education to gain market acceptance, introduction of a sustainability regulatory framework and creating an ecosystem to support such technologies in line with our growing income base.
Ong Ju Xing
OSK Group deputy group managing director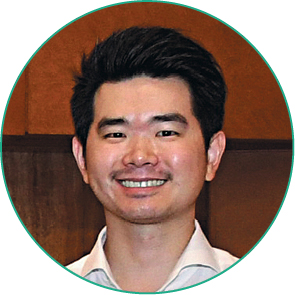 The quality of the delegation was outstanding. The networking was inspirational. The content was educational. Overall, it was just a very well-planned and meaningful trade mission.
One of the key takeaways from the study trip was the Japanese focus on healthy living from house design and built environments to the interior finishing and fittings.
Overall, it was a great trip including the camaraderie of the delegation of 15 developers. Though most of us were acquainted with each other prior to the trip, it brought us into a fellowship with better understanding of one another.
Beh Chun Chong
Paramount Property Development Sdn Bhd CEO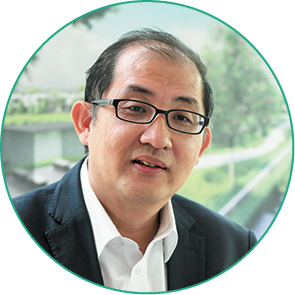 I'm impressed with the Fujisawa SST where Panasonic incorporated solar energy generation and energy-savings features into smart community living, taking into account multi-generational living, security, mobility, education and wellness.
It's a great showcase of brick-and-mortar weaved seamlessly with Industry Revolution 4.0, asset management and community engagement. Truly world-class hardware with world-class mindset.
It was enlightening to see Japanese companies collaborate within and across industries, leveraging each other's strengths and resources to co-nurture a truly sustainable development.
It is my hope that we can start a similar-type of collaboration to co-nurture products that could benefit the industry and enrich the community.
Sarena Cheah
Sunway Bhd property division managing director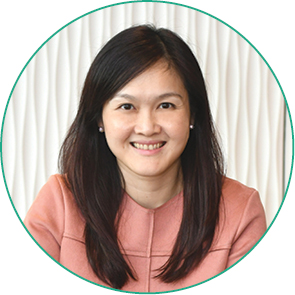 Today, sustainable living is the norm whereby it needs a holistic and inclusive approach. It includes planning and designing the hardware that is the township and product while spreading awareness and educating the society to preserve and conserve the environment.
The Fujisawa SST demonstrates the integrated essence of Panasonic's wide spectrum of solutions in housing, township, community, business-to-business and eco-type solutions.
As a Master Community Developer, I am looking forward to integrating these elements in Sunway's future developments to build sustainable communities across the nation through our unique Build-Own-Operate business model.
Besides, I hope to cultivate my best takeaway from Japan — the disciplined culture of taking care of their properties and environment into every Sunwayian's day-to-day lifestyle.
Datuk Ng Thien Phing
SkyWorld Development Group managing director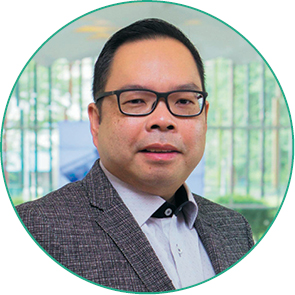 Thank you EdgeProp.my for organising this fruitful trip. I have gained new perspectives from the visits, especially from Fujisawa SST — the town that promotes sustainable community living through eight smart services such as energy, security, health care and asset management.
Fujisawa SST evolves through actual lifestyle innovative systems so the community can live comfortably and I am impressed with this holistic concept.
I believe well-managed buildings will eventually promote sustainability and the wellness of the community and this is vital especially for building a vertical community.
In a digital age, the usage of smart solutions could improve the quality of life and this will be implemented across SkyWorld projects in line with our mission — to enhance the living experience for city communities and promote a liveable future.
Datuk Koe Peng Kang
S P Setia Bhd senior executive vice-president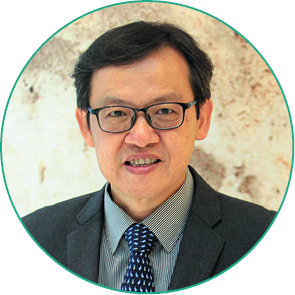 The visit provides an insight into a sustainable township concept in Tokyo, not only on the technology aspect but also on the sustainability angle of a harmonious community, especially for the aging population. We can incorporate some of the ideas for continuous improvement of Setia's LiveLearnWorkPlay concept for the benefit of our Setia communities.
In addition to that, we are happy to establish a strategic relationship with the Panasonic team for our Osaka project where we can explore and apply the latest technologies such as hydrogen fuel cells, efficient cooling/heating systems, and imagery projection at our mixed development at Setia Izumisano City Centre, Osaka.
Tan Sri Eddy Chen
Perbadanan PR1MA Malaysia chairman and MKH Bhd managing director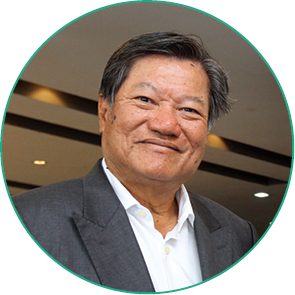 I would like to thank EdgeProp Malaysia for organising an insightful trip and also thank Panasonic for being such a generous host. The trip was certainly an eye-opener for many of us. The Japanese builders' emphasis on total quality living from birth to old age is something we can certainly emulate. This includes the carbon-friendly integration of green features and artificial intelligence within the housing ecosystem.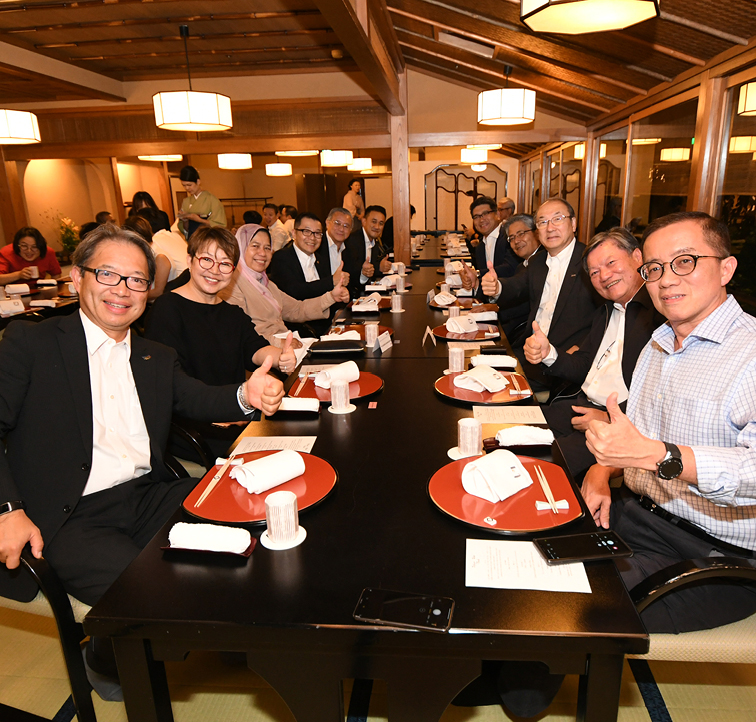 Datuk Cynthia Lim
LBS Bina Group executive director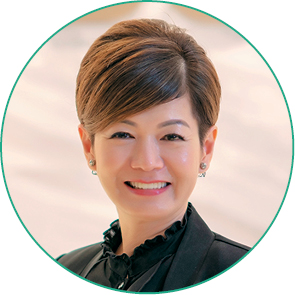 My heartfelt congratulations to EdgeProp Malaysia for successfully organising this special study trip to Japan covering excellent building, sustainability, management and wellness. This truly underscores EdgeProp's commitment in promoting sustainable developments in Malaysia.
Apart from the many examples of green developments that we witnessed first-hand, this trip served as a networking opportunity among Malaysian developers to share ideas and best practices as a means to promote our own version of sustainable development.
The biggest takeaway for me is that the importance of sustainable development must first be ingrained in the minds of all stakeholders. It is fundamentally a cultural change that requires raising our level of civic-mindedness and being conscious of our shared values and destiny. No single party can succeed alone. It requires the combined efforts of the government, developers, media and the community in order to succeed.
Anwar Syahrin Abdul Ajib
UEM Sunrise Bhd managing director and CEO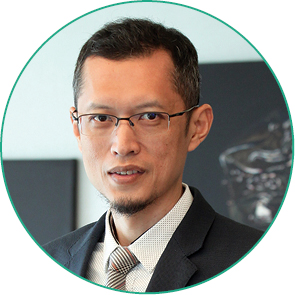 It was an eye-opening experience. Japanese inventions have influenced and changed the way people all over the world live today. The country has established a legacy of innovation and creation, being known for their inventions, culture of excellence and precision methods. Apart from their technical capabilities, I was also impressed with their culture and aspects of their daily lives, especially in giving importance to politeness and hospitality as well as being respectful to others. These are some of the key takeaways from the trip.
Bringing the experiences back home, I do feel that we need to further evaluate how to localise the 'applications' as some may not be universal to all.
There are initiatives that can be emulated for our upcoming projects and I look forward to exploring them. As a responsible developer, we are always thinking of new ways to deliver a more sustainable and enjoyable living experience for our customers.
This story first appeared in the EdgeProp.my pullout on Oct 18, 2019. You can access back issues here.