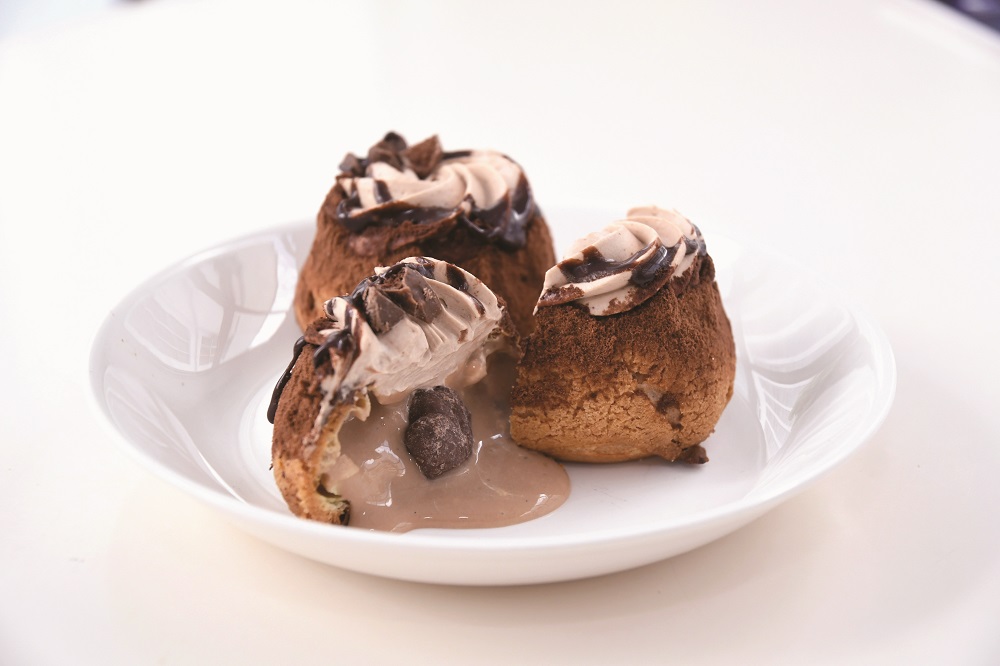 Milotabursaurus (RM12)
They call their cream puffs "Creampuff-saurus", and each flavour has its own unique dinosaur-like name. "We thought the outside of the choux looks like dinosaur skin and would be fun to name it along that theme," says co-owner of the shop, Shafinaz.
Each dessert at Cake Jalan Tiung is crafted to appeal to the eye as well as the taste buds. Milotabursaurus, inspired by the popular Milo dinosaur drink from local mamak restaurants, offers a sweet and rich chocolate malt flavour with a surprising crunch from the Milo nuggets inside.
The rugged and macho-looking puff is filled with Milo patisserie cream, Milo paste and Milo nuggets topped with Milo mixed with condensed milk Chantilly cream.
A number of components need to be prepared before assembling the puffs. A choux paste and craquelin cookie mixture is baked for an hour, resulting in a crunchy texture outside, while the inside of each puff has to be properly dried out to create the right vessel for the filling, which is done a day before for it to set properly. The cream filling is then piped into the puffs before they go on to the shelf.
Nangkasaurus (RM12)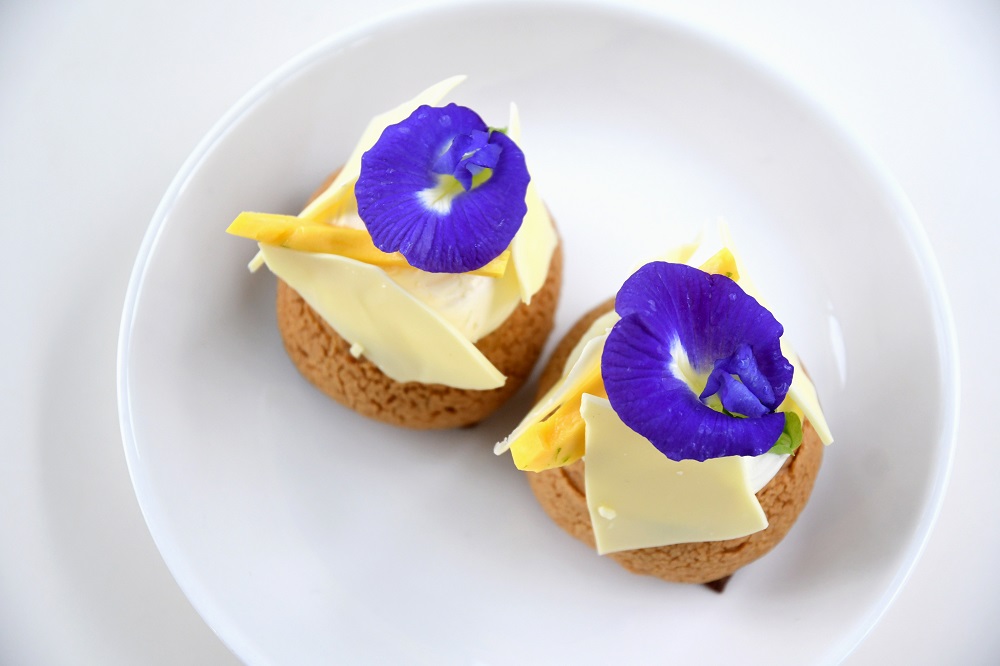 The delicate looking Nangkasaurus features a generous amount of filling made up of butterfly pea flower diplomat cream, chopped nangka (jackfruit), lime juice and zest. The puff is then topped with coconut cream, white chocolate shards and garnished with a fresh butterfly pea flower plucked from the Jalan Tiung community garden.
Creampuffsauruses, like Nangkasaurus and Milotabursaurus, are available on rotation depending on the best ingredients available. Check out Cake Jalan Tiung's Facebook page or Instagram for updates on what's available that day.
Cake Jalan Tiung
31, Jalan Tengku Ampuan Zabedah
J 9/J, Seksyen 9,
40100 Shah Alam, Selangor
T: +6012 878 7258
FB/IG: @cakejalantiung
This report is part of the "Contemporary desserts with a Malaysian twist" segment in Live! 2020.
This story first appeared in Live! 2020 magazine. Download your copy of the magazine here.